This blog is for fun, for business, for pleasure.
I take it seriously, but too serious? Never!
I always tell the truth, my experiences good and bad.
Here I have shared, the best times I've ever had.
If you would like to be part of my little blogging world,
Then read on to get involved, and all will be unfurled.
I've worked with a range of travel and lifestyle brands,
I'd love you to be part of it, get in touch, for a helping hand.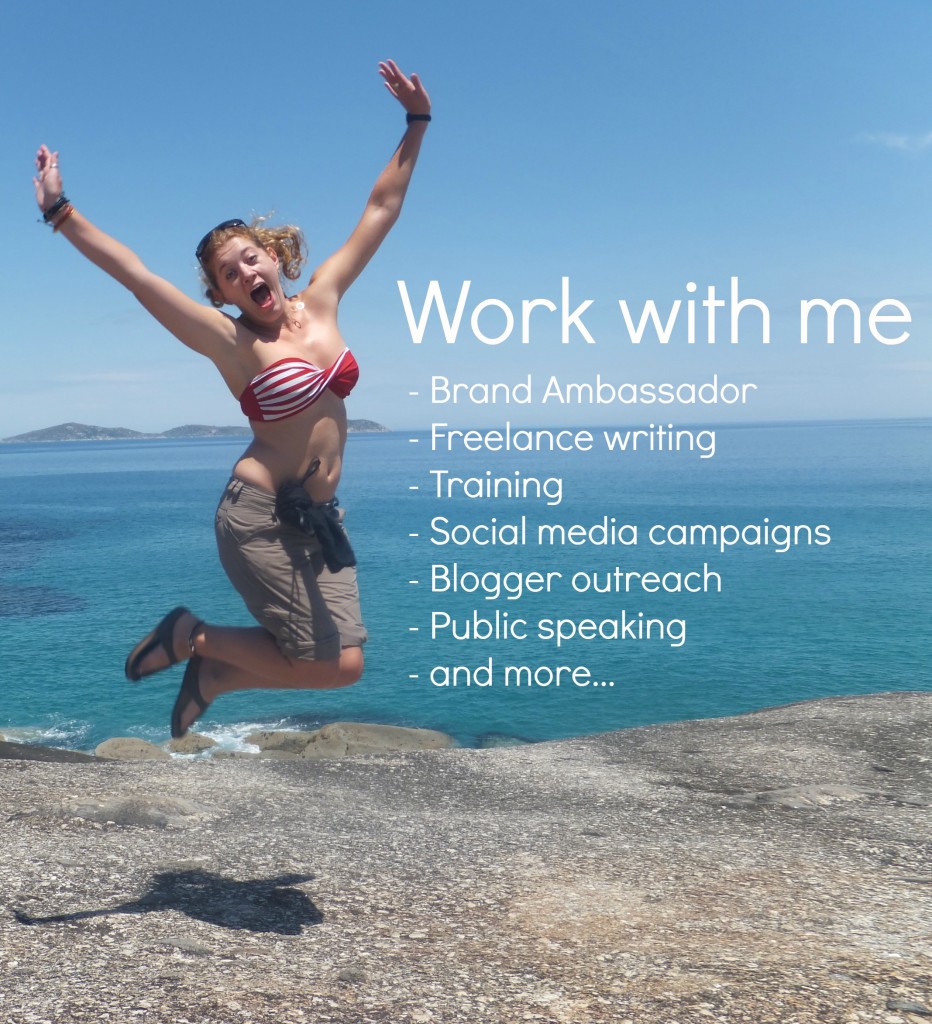 I'm Jen the writer and founder of this little corner of the internet. I write about travel, adventures big and small, freelance life, food and anything else I happen to really love or find utterly entertaining.
I love writing little poems, taking photos and travelling to every part of our planet that I can. There is 'almost' nowhere I won't go and nothing I won't try. I've worked with a range of brands who have helped me reach some new areas of our planet and in return I have shared my experiences with my readers. Read on to find out how we could work together.
She Gets Around
Brand Ambassador
I love to create long term partnerships with brands I admire. In the past I have worked closely with a range of brands including, Visit Denmark, Double Tree by Hilton and RoomAuction. These are/were longer term partnerships that involved a range of the options listed below. Please get in touch if you are interested in creating a longer term partnership.
Press trips
Whether it is a day trip around the UK or a week away to a new country, I have the flexibility to accept press trips throughout the year. I offer a range of coverage from social media, to blog posts, to fully edited videos and can often write for other blogs or media outlets too. Please do let me know if you are interested in inviting me on a group or individual trip.
Sponsored content
I do accept sponsored blog posts if the brand fits in with my audience. Please email me if you are interested in a sponsored post on my blog. I have various advertising options available, including competitions, unique blog posts and banner advertising.
Social media coverage
When on press trips I automatically offer a level of coverage on my social media channels, but can also offer social media promotions for particular campaigns, including Twitter chats, promoted Facebook posts or a general buzz about your brand or campaign. I have a loyal following on social media with over 5500 followers and would love to share your campaign with my readers.
She Gets Around has been 'getting around' the world and the internet for almost 5 years. With a DA of 40 I have grown a loyal readership of young, adventurous adults from across the UK, USA, Australia and beyond. Please get in touch with any questions, comments or ideas. Jen x
I've been in a few top blogger lists like this Top 25 UK Travel Bloggers by Gap Year Escape. More links to follow.. when I find them 🙂
She Gets to Work
Alongside this blog I work on various bits of freelance work. Variety is the spice of life they say and through this blog, freelance projects and travel I live the most varied life around. I am working on my business website at the moment but while I beaver away developing a new site please do get in touch if you are interested in working with me on any of the below:
Training
I offer a range of bespoke training on social media, building your brand online, public speaking, productivity and more. I love helping others to learn and succeed. My training is fun, interactive and almost always includes packs of information for attendees to take away with them. Whether it is one on one, for a close team or a random group at a conference or event please do get in touch if you would like to learn more.
Public Speaking
I have spoken at numerous events about my experiences as a blogger, traveller and volunteer around the world. Insightful and inspiring with splashes of fun and laughter, I am sure to get the audience excited and motivated for what their future holds.
Freelance writing
Alongside this blog I write for a number of other online blogs and websites. My writing focuses on travel, digital content and volunteering. Please let me know if you would like a unique article for your publication.
Social media campaigns
I have worked with a range of organisations to create and manage their social media campaigns. I can offer general advice or a fully crafted strategy from start to finish. Please drop me an email if you would like to learn more.
Blogger outreach
I currently work with RoomAuction to build their reach through blogger outreach, organising press trips and a variety of digital content. I would love to help you reach the bloggers that can help you build your brand too!
She Gets to Work is my alter ego. Whatever it may be, however big or small this girl gets to work and gets the job done! Get in touch if you are interested in finding out more to see how I can help build your brand online and beyond or share my experiences and knowledge with your colleagues or customers. I can't wait to hear from you. x
Testimonials
"When it comes to Social Media Jenny Lowthrop really is an expert. On numerous occasions I have engaged Jenny to facilitate graduate employability workshops on 'Building a Brand Online', and on each occasion she has been outstanding. What I like most about working with Jenny is not just her knowledge in the ever evolving field of Social Media, but also her ability to communicate her knowledge in a way that is accessible to people at all levels. I look forward to working with Jenny again in the future, and I strongly recommend that other businesses, charities and individuals do the same" Jonathan Day, Learning and Development Consultant and Director, Up Skill 4 Life Ltd