I'm Jen the writer and founder of this little corner of the internet. I write about travel, hiking and adventures big and small.
I started this blog in 2011 before leaving for a 9 month trip across Asia. Little did I know then it would turn into an income and take me across the globe on exciting press trips, partnerships and adventures.
I've worked with a range of different travel and lifestyle brands and am open to discussing different partnerships and ways of working together so it works for us both.
Support A Walk in the Parks – my national parks fundraising hike
I've just launched my big hiking adventure, A Walk in the Parks and am looking for sponsors or organisations to support the hike.
I leave for my hike on August 18th and will be spending 10 weeks, hiking across 10 national parks, walking 1000 miles and aiming to raise £10,000 for the Peak District National Park Foundation.
I am looking for businesses, brands and accommodation providers to support my hike through donations, gifted accommodation or through providing kit or clothing I might need. I have a sponsor pack available on request with more details of how we can partner together and what I can provide your business in return. Get in touch to find out more.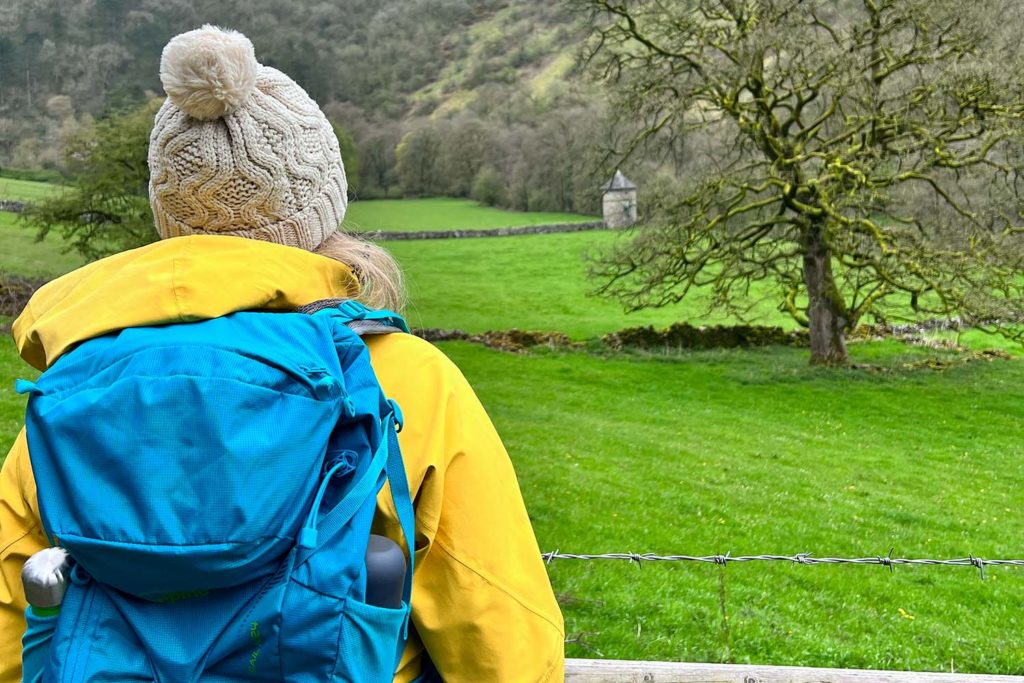 How you can work with She Gets Around
Below are a few ways I have worked with brands in the past.
Brand Ambassador
I love to create long term partnerships with brands I admire and love to use myself. In the past I have worked closely with a range of brands including, Visit Denmark, Double Tree by Hilton and RoomAuction. These were longer term partnerships that involved a range of the options listed below. Please get in touch if you are interested in creating a longer term partnership.
Press trips
Whether it is a day trip around the UK or a week away to a new country, I have the flexibility to accept press trips throughout the year. I offer a range of coverage from social media, to blog posts, to fully edited videos and can often write for other blogs or media outlets too. Brands I have worked with on press trips include RyanAir, Jet2Holidays, Visit Centro America and Visit Wakayama in Japan.
Case study of my visit to Wakayama.
Sponsored content
I do accept occasional sponsored blog posts if the brand fits in with my audience. Please get in touch if you are interested in a sponsored post on my blog. I have various advertising options available, including competitions, unique blog posts and banner advertising.
Social media coverage
When on press trips I automatically offer a level of coverage on my social media channels, but can also offer social media promotions for particular campaigns, including Instagram reels, Facebook posts, videos or a general buzz about your brand or campaign. I have a loyal following on social media with over 10k followers and would love to share your campaign with my readers.
I've been in a few top blogger lists like this Top 25 UK Travel Bloggers by Gap Year Escape. More links to follow.. w
Other ways you can work with Jen
Alongside blogging and social media coverage I can also work with brands in a number of ways.
Training
I offer a range of bespoke training on blogging for business, building your brand online, public speaking, productivity and more. I love helping others to learn and succeed. My training is fun, interactive and almost always includes packs of information for attendees to take away with them. Whether it is one on one, for a close team or a random group at a conference or event please do get in touch if you would like to learn more.
Public Speaking
I have spoken at numerous events big and small about my experiences as a blogger, traveller and volunteer around the world. Insightful and inspiring with splashes of fun and laughter, I am sure to get the audience excited and motivated for what their future holds.
I regularly appear on BBC radio and BBC news talking about travel, coworking and running a small business.
Freelance writing
Alongside this blog I write for a number of other online blogs and websites. My writing focuses on travel, hiking, wild swimming or any of the adventures I have on this blog and beyond. I also write about freelance life, digital and coworking. Please get in touch if you would like a unique article for your publication.
Brands I've worked with
Here are a few of the brands I have worked with on my blog She Gets Around.
Jet2Holidays | CitizenM | Home Office | BBC | IBIS Hotels | DoubleTree by Hilton | Ryanair | Original Travel | Visit Centro America | Flight Centre | Red Funnel | Silversea Cruises | Visit Wakayama | Visit Basel | Visit Denmark | Charleville Sedan Tourisme | Debenhams | W Channel | Heliadas Villas | Travelopo