The Best Places to Eat and Drink in Matlock Bath, Derbyshire
If you're stopping off for a day in Matlock Bath – a favourite pastime, both for locals and tourists alike – be sure to fit in a few of these best places to eat and drink in Matlock Bath.
When you grow up in Derbyshire, yes there's loads of great walks around, and it's all very beautiful, but there aren't many places for a fast-paced day out. So, when I was young, visits to Matlock Bath were my jam-packed big days out, with all the works. 
And, as a grown adult, the place's charm still hasn't worn off. Although I probably eat less of the fried donuts nowadays (as kids, we used to get through them by the bag load).
I used to really look forward to days in Matlock Bath with my friends, and the same is still true. Even though now most of my friends are from London, they still really enjoy the atmosphere and old-timey seaside attractions that put Matlock Bath on the map. 
Matlock Bath really is known as the seaside town that's miles from the sea, in fact, it is pretty much as far from the sea as you can get in the UK! Though we might not have a beach, we have a river and everything else you might find at the seaside.
If you haven't heard of it before, I'd really recommend a visit. Kids and kids-at-heart love the retro arcades, river walks and beach-style shops. Plus, if you're a proud motorbike owner, you're in great company here. There's always proud displays of motorbikes parked by the road, and owners from across the country are always up for a chat about their pride and joy. 
Visit this post -> if you're looking for the best places to eat in Matlock, rather than Matlock Bath.
The Best Place to Eat and Drink in Matlock Bath
But, enough said about the joys of Matlock Bath. Today, we're focusing on the food – in prep for your upcoming visit, check out the best places to eat and drink in Matlock Bath. From on-theme snacks, to luxurious restaurants, and everything in between, Matlock Bath has it all. 
The best takeaway snacks in Matlock Bath
Wiffle Waffle
This Willy Wonka-esque eatery is sure to put a smile on your face. With a sweet tooth like mine, Wiffle Waffle has quickly become an absolute firm favourite.
Their speciality is waffles, done every way you could possibly imagine. There's Belgian boxes (filled with traditional, crispy Belgian waffles); waffle stix (waffles on a stick, just for that extra touch of whimsy) and bubble waffles (a recent internet favourite, made famous by TikTok). Plus, a wide range of thick milkshakes and sundaes featuring locally made ice cream.
The list of toppings make it even harder to choose from – truly, they'd make Roald Dahl proud. There's 'Go Bananas' (with fresh banana, toffee sauce and mini fudge cubes), 'Nuts about Ferrero' (with real Ferrero Rocher, lots of Nutella sauce and chocolate curls), and 'Cookie Dough Obsession' (complete with triple choc cookie dough, milk choc sauce and chocolate chips). Narrowing it down is no mean feat!
In short, their entire menu is creative, full of fun, and absolutely delicious. Without a doubt, this is one of the best places to eat and drink in Matlock Bath. 
Kostas Fish Bar
If there's one thing that Matlock Bath isn't short of, it's fish and chip shops. Just like any other British seaside town, there's plenty of chippys to choose from. And we couldn't possibly list the best places to eat and drink in Matlock Bath without giving the fish and chip shops a mention
So, although they're all top-notch if we had to pick a personal favourite, we'd have to say Kostas Fish Bar.
It's based right in the heart of Matlock Bath, with ample outdoor seating for sunny days.
The menu is filled with all your favourite classics, done well. There's crispy cod, mushy peas, battered sausage and generous helpings of salty chips. Whatever the time of year, this is the comfort food that we all crave. It's warm, hearty, salty and speaks to childhood memories of family days out.
Halls of Derbyshire
A favourite in Matlock Bath (particularly amongst the little ones!), Halls of Derbyshire is a great spot to grab a sweet treat.
These are proper old-school Mr Whippy ice creams and sweet shops, complete with freshly fried donuts. The shops are filled with all the classic carnival and seaside sweets, which will be as nostalgic for you as they are exciting for kids.
And, you're pretty spoiled for choice here. In fact, you'll see a number of Halls' eateries throughout Matlock Bath. They're dotted across the town – after all, there's a pretty high demand for ice creams here!
Looking for things to do in Matlock? I've got the full list of the best things to do in Matlock.
The best cafes in Matlock Bath
The Riverside Kiosk
On a sunny day, there's no better spot to soak up the sun than The Riverside Kiosk.
This alt-cafe has taken the usual servings outside, and offers a complete cafe menu right by the riverside, on the South Parade. There's breakfast cobs, fresh fries and burgers with all the trimmings.
When the sun is shining and the town is buzzing, this is easily one of the best places to eat and drink in Matlock Bath. There is a great spot to sit by the river too, a perfect place to enjoy a coffee on a sunny day.
M & A Cafe
M & A ticks all the boxes that you want from a good cafe – thick sandwiches, homemade cakes and rich, piping hot drinks.
This charming, vintage-style cafe is conveniently located in the centre of Matlock Bath. It's the perfect place to put your feet up and spend your winnings from the slot machines.
The menu is filled with cafe staples, including baguettes, pancakes, paninis and, of course, cream tea.
Forget Me Not Coffee Shop
This quaint little Derbyshire cafe is filled with personality. The Forget Me Not Coffee Shop may sound like your Nan's choice for a day out with her mates (and that's probably still true), but this venue also has a lot to please younger clientele.
Firstly, there's a whole lot of homemade cakes. In addition to the classics of Lemon & Blueberry and Victoria Sponge, there's also funky flavours like Biscoff and thick Salted Caramel.
Then, if the sun's out, you can wash your treats down with a fresh fruit smoothie, or the most decadent milkshakes you've ever seen in your life.
Or, if you're really feeling hungry, their afternoon teas are sure to fill your boots. You'll be presented with a platter piled high with cakes, bakes and other goodies. In my book, there ain't nothing better than a greedy afternoon tea.
Plus, it's completely dog-friendly – so is ideal if your four-legged friend is joining you for the holiday.
The best restaurants in Matlock Bath
The Balti
If you're after a curry then I can categorically say that The Balti is my absolute favourite place to go. It was incidentally the first place I ever had a curry, well chicken tikka, when I was about 12.
I have tried pretty much every other Indian in Derbyshire and though there are some great ones, none quite match up to the Balti.
It helps that the staff are always really friendly too, the place is lovely and clean and they go the extra mile with how they present the food. They even have cool glasses for your water too.
If you need a takeaway then, of course, they do that too.
The Seafood Cave and Grill
Or, if you're really wanting to treat yourself, Matlock Bath offers a number of brilliant dress-up restaurants.
The top of the list – and easily one of the best places to eat and drink in Matlock Bath – has to be The Seafood Cave and Grill.
Taking inspiration from the seaside-feel of the town, this restaurant specialises in prime seafood, which is proudly sourced from Scotland.
The dishes boast a wide range of natural ingredients, championing the very best of British. Their ethos is one of modern British cooking, made with distinctive twists.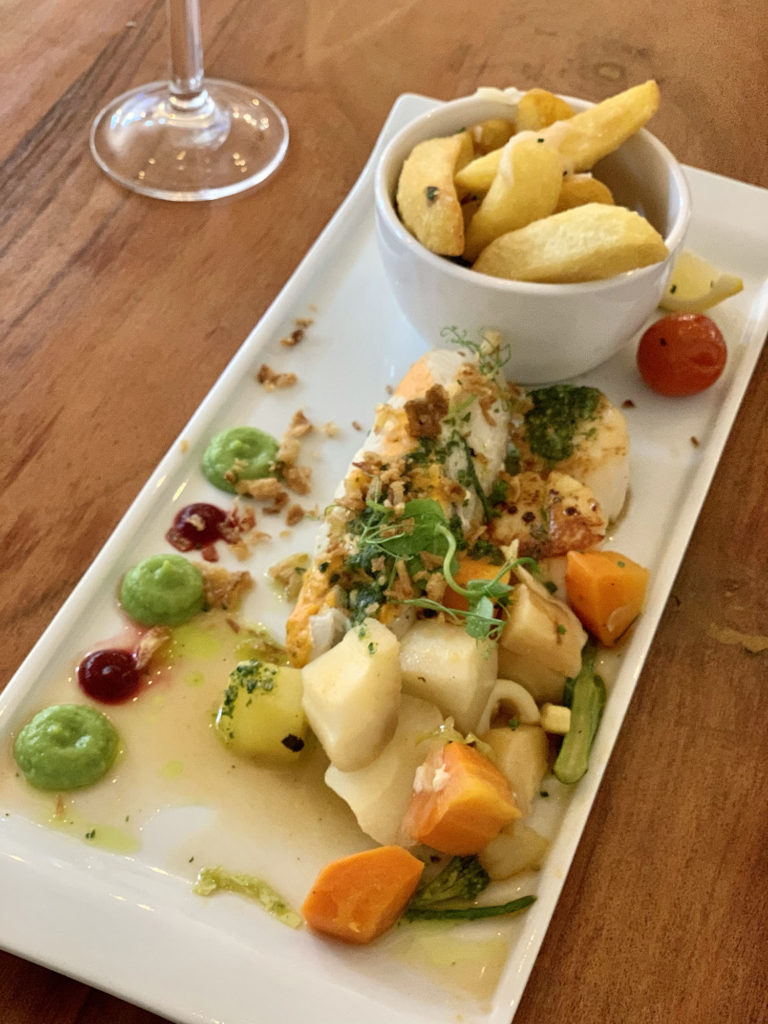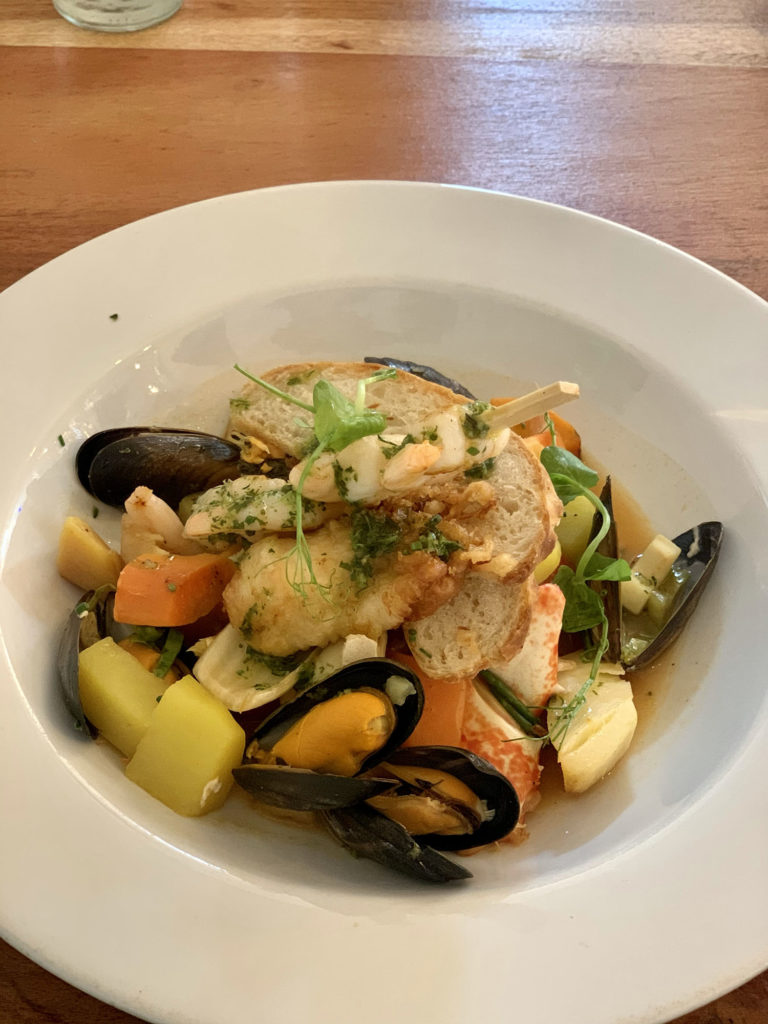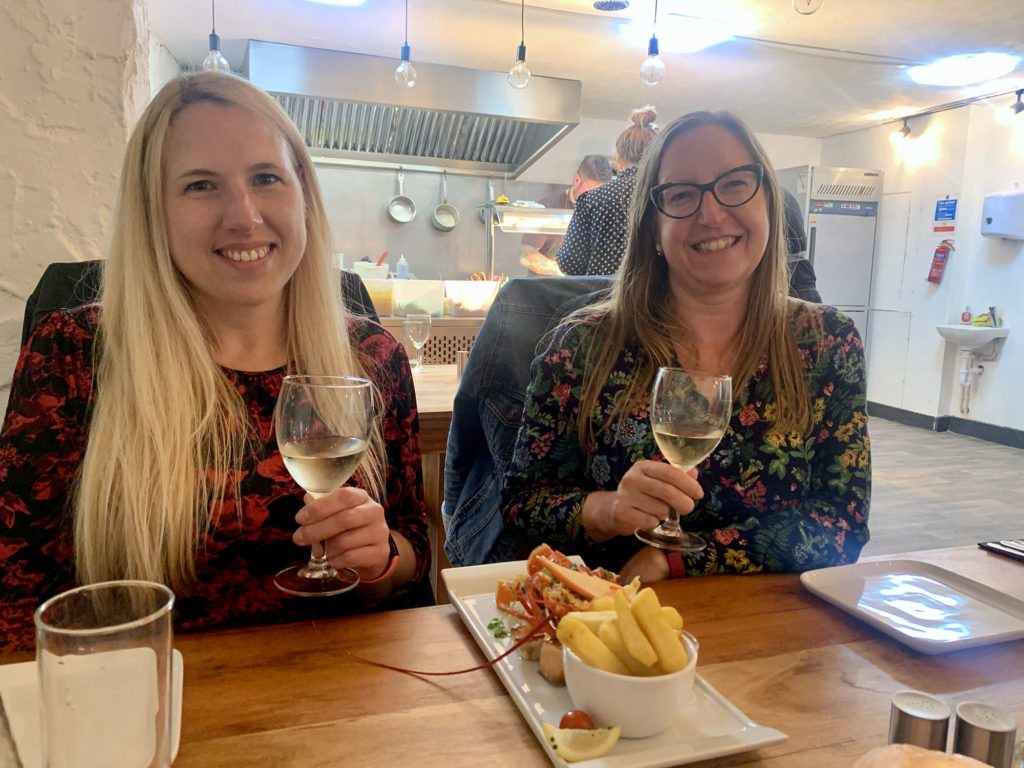 China Rose
Tucked in a little corner, just a few steps off the main highstreet, China Rose is a firm favourite amongst locals.
In addition to their delicious takeaways, China Rose offers an authentic Chinese dining experience, with flavourful food and friendly, attentive staff.
If you fancy a break from fish, chips and ice cream, the China Rose is a great spot for a relaxed evening meal.
Hodgkinson's Hotel
The Hodgkinson's Hotel is a proper retro affair, in the best way possible.
If classic English, Victorian-style design is your thing, look no further. Hodgkinson's prides itself on its historic status, as a Grade 2 listed building and Victorian hotel.
But don't worry, the food has been updated a bit since then!
The restaurant's decor has clearly been inspired by its historic origins, but the menu features modern favourites, made fresh and served in brilliantly generous portions.
There's also a wide variety of vegetarian options – which you might not have initially expected! 
The Best Bars and Pubs in Matlock Bath
If it's a drink you're after then there are plenty of bars and pubs in Matlock Bath to enjoy too.
The Fishpond
The Fishpond is a fab little pub and restaurant, doing some great food alongside good beers and drinks.
They do brilliant stonebaked pizzas and lots of your typical pub favourites too.
The cask ales are from a range of local and national breweries and there is a decent gin and wine selection too.
This is a top spot for a glass of wine by the fire in winter, especially after a swim at the New Bath Hotel Lido.
The Grand Pavilion (The Pav)
The Grand Pavilion, or the Pav as it is more affectionately known was once a huge nightclub back in my day. It's also seen the likes of Elton John and Cream perform back in its hay-day. Now after being bought by the community for one pound it has undergone a huge renovation and is a great spot for live music and performances in the huge victorian hall.
The bar is only open when there are events on, but its well worth checking out what is on if you're in the area.
It's also worth visiting The Restoration Cafe for lunch or a drink. They do a great menu that includes some tasty and colourful cakes. It's dog friendly too.
Our friends from Radio Free Matlock can occasionally be seen doing a live show there too.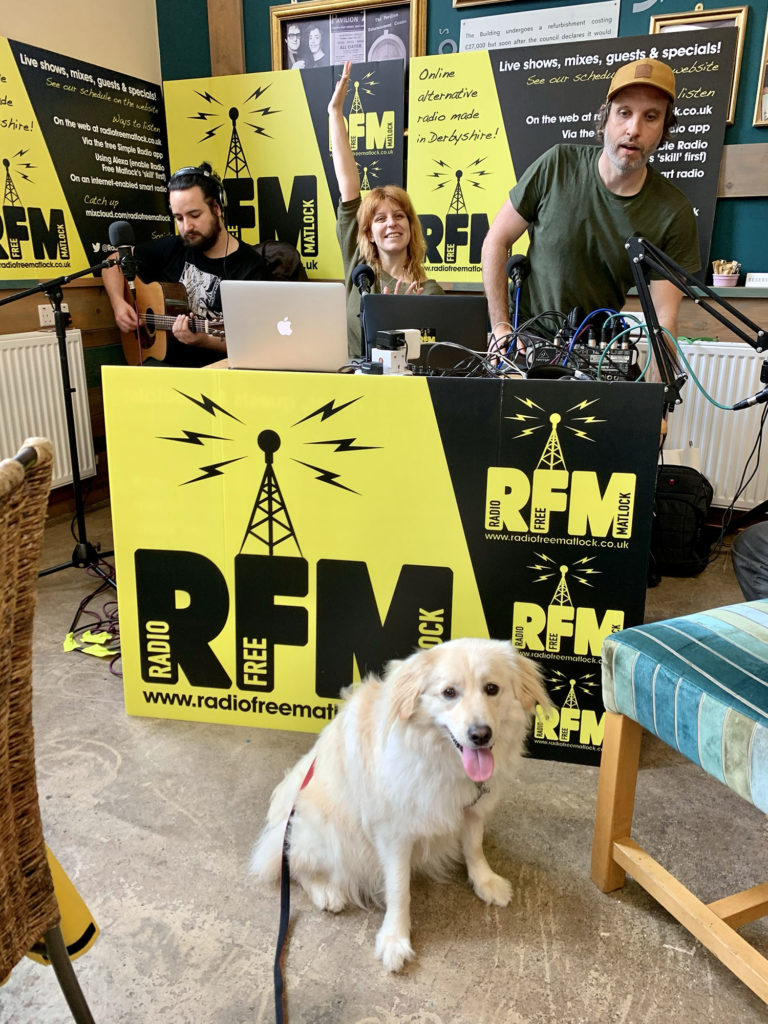 ---
We hope you enjoyed reading our round-up of the best places to eat and drink in Matlock Bath. If you book a little staycation trip, be sure to let us know about your visit!
Or, if we're missing your best places to eat and drink in Matlock Bath, tag us in your recommendations on the She Gets Around Instagram page.
Other posts you might like