23 Reasons Why Matlock is the Best Place to Live
I've been writing a lot more about my local area recently, because I really love where I live. So to show you just how awesome my home town is I thought I would share 23 reasons why Matlock, Derbyshire is the best place to live.
Let me know if you agree and if you're from Matlock tell me in the comments what I've missed.
23 Reasons why Matlock is the Best Place to Live
The Peak District is on our doorstep
Literally! You can walk to the edge of the Peak District in under an hour or drive there in 10 minutes. We're so close we practically are the Peak District…
But we aren't quite in the Peak District
Which means we don't quite have the same levels of tourism (in a good way!) And don't have the same restrictions for planning.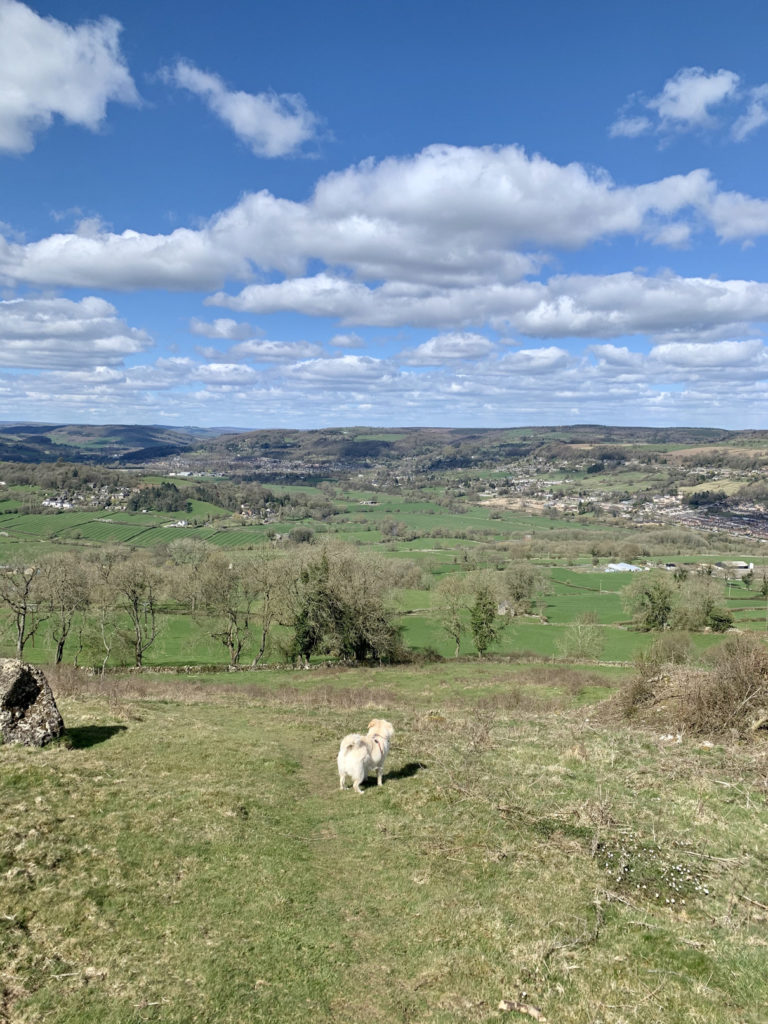 So House prices are lower
And because we aren't quite in the Peak District National Park you can get a lot more for your money here. Well for now… as when everyone reads this post people are going to flock to move to Matlock! Right?
Views of Riber Castle from almost every corner of the town
I love Riber Castle. I've got a fab view from one of our windows and can almost always look up and see 'Arkright's Folly' sitting proud on the hill. I dream of winning the lottery and turning this currently empty property into a blissful retreat, but for now I will just enjoy it from afar like everyone else.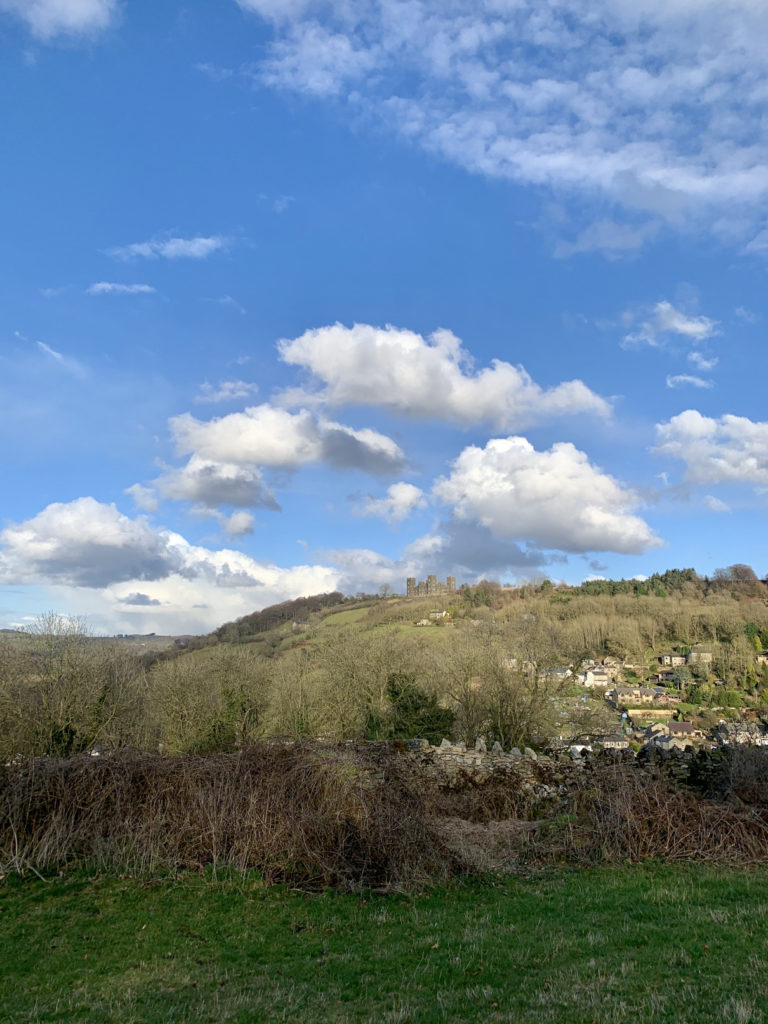 And so many countryside walks on our doorstep
I have discovered soo many walks in Matlock during lockdown. Lots of fab loop walks starting and ending in town from 1 mile to 12 miles. The scenery is out of this world. You may as well be in the Peak District. Rolling hills for miles, castle views, waterfalls and more.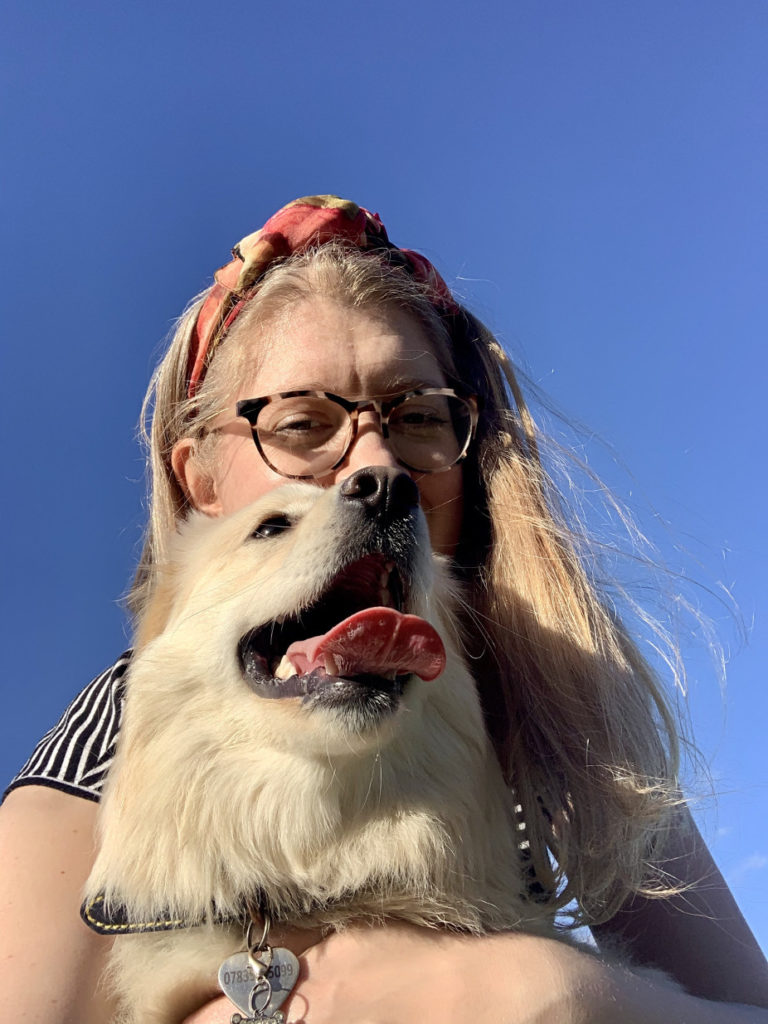 The absolute best cake at Butterfingers
I couldn't write a blog about the best things about Matlock and not mention Butterfingers and their epic cakes. So much choice and every one delicious.
We have a coworking space – Coworking Corner!
You don't need to be in London to get the fun coworking city vibes. Coworking Corner is a cosy, friendly coworking space that organises regular networking events. You can book a desk for a day, a week or have a permanent desk and join a mix of freelancers, small business owners and people fed up of working alone at home.
It's also a great place to meet new people if you're new to the area.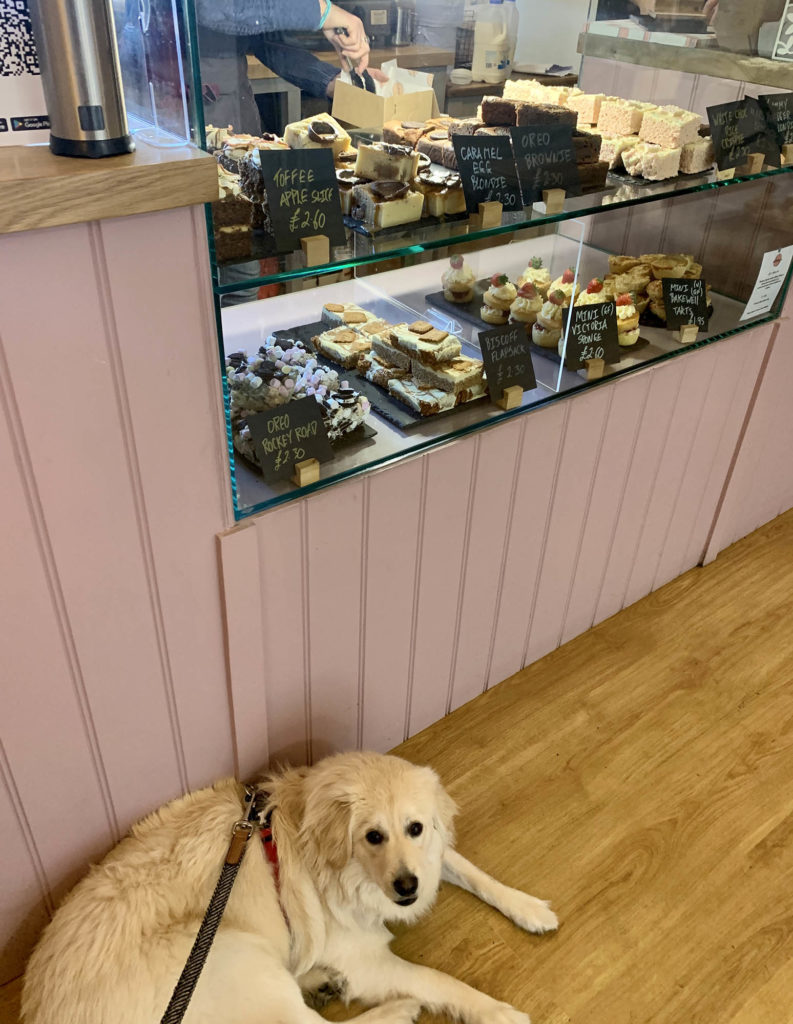 And insane freakshakes at Matterhatter
Not for the feint hearted these freakshakes are seriously insane. Milkshakes loaded with sweet treats, sauces, cakes and more. Make sure you don't eat lunch first!
We have our very own brilliant Radio Station
ALL the love for Radio Free Matlock! Amazing shows for all music tastes with updates on what's happening locally too. During lockdown 1 Ash and Lucie did the best morning show, keeping us all sane and bringing the community together during such a weird time.
Micropubs for all ale interests
The Newsroom, the Farmacy and more. There are plenty of pubs and bars serving a range of local ales.
and the tastiest cocktails at Monk Bar
Or if beer isn't your thing, Matlock has you covered. Monk Bar does the best cocktails for miles, better than the many I've tried in London I'd say. A huge list of delicious cocktails. My favourite is the Porn Star Martini.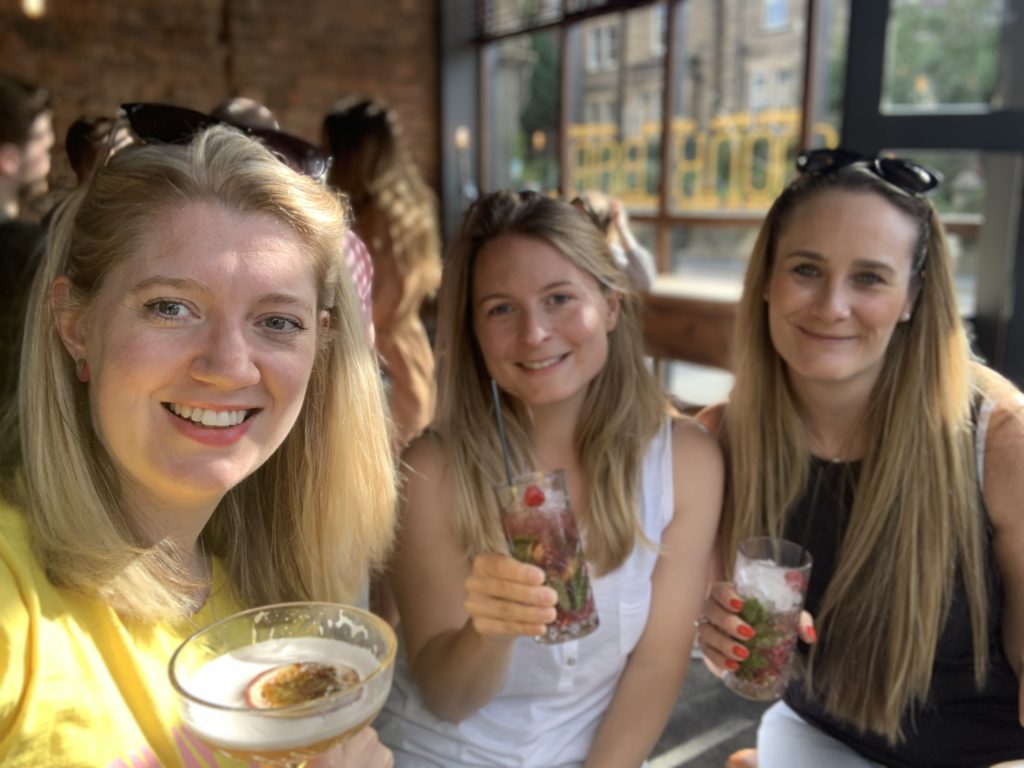 Waterfalls and Pools at Lumsdale Falls
We are so lucky to have so many waterfalls just short walks from town. Not least the famous Lumsdale Falls. Currently closed off, but you can still see most of the falls from the side of the road and I am sure they will open again soon.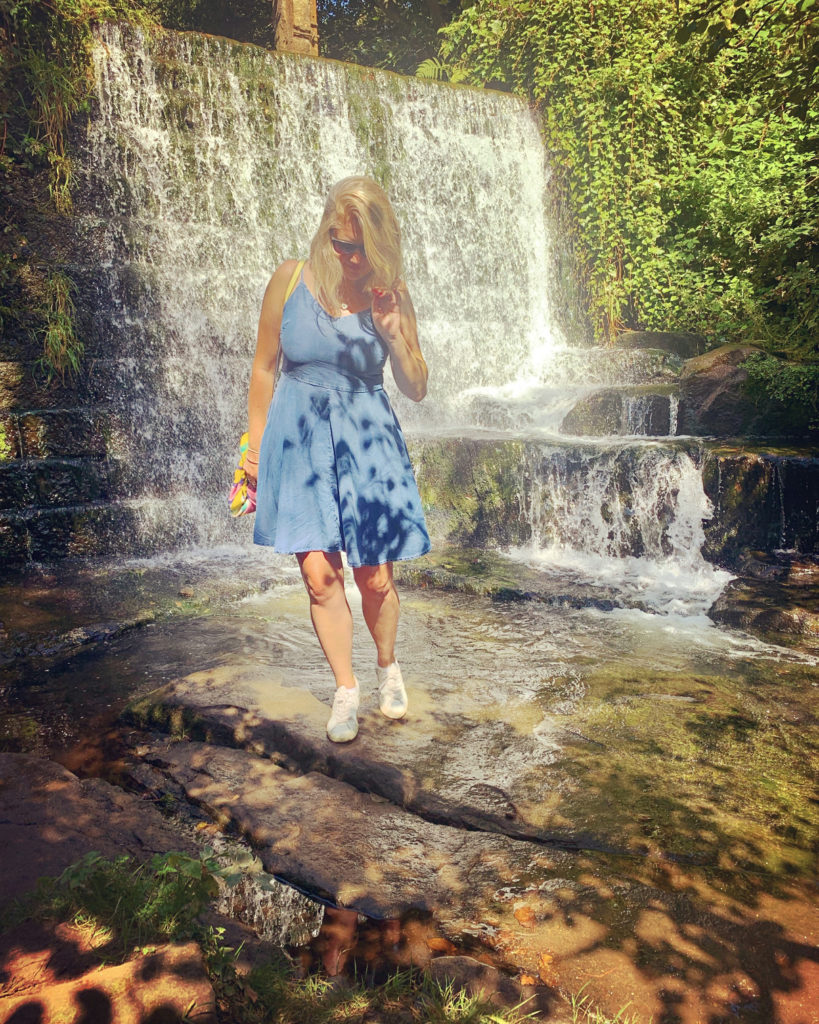 An award winning park
You can't mention Matlock and not talk about our yearly award winning park, Hall Leys Park. The park has won 12 consecutive Green Flag Awards making it one of the best parks in the UK. It has tennis courts, a bowling green, a children's boating lake, a miniature railway, a cafe and the list goes on. Really one of the best parks I know.
and a seaside resort (without the sea) down the road
Matlock Bath is just down the road and known as the seaside resort miles from the sea. Walk along 'the promenade' and you will find fish and chip shops, arcades, sweetie shops selling sticks of rock and other things you'd expect at the seaside. But only a river to sit beside. It's another really popular destination with loads of fun activities for kids and adults alike.
We have bookshops!
For a small town I think we do quite well for bookshops. I've recently shared the best bookshops in Matlock and Cromford and also a post on the best bookshops with cafes in Derbyshire. So both in and around Matlock we have you covered if you're a book lover!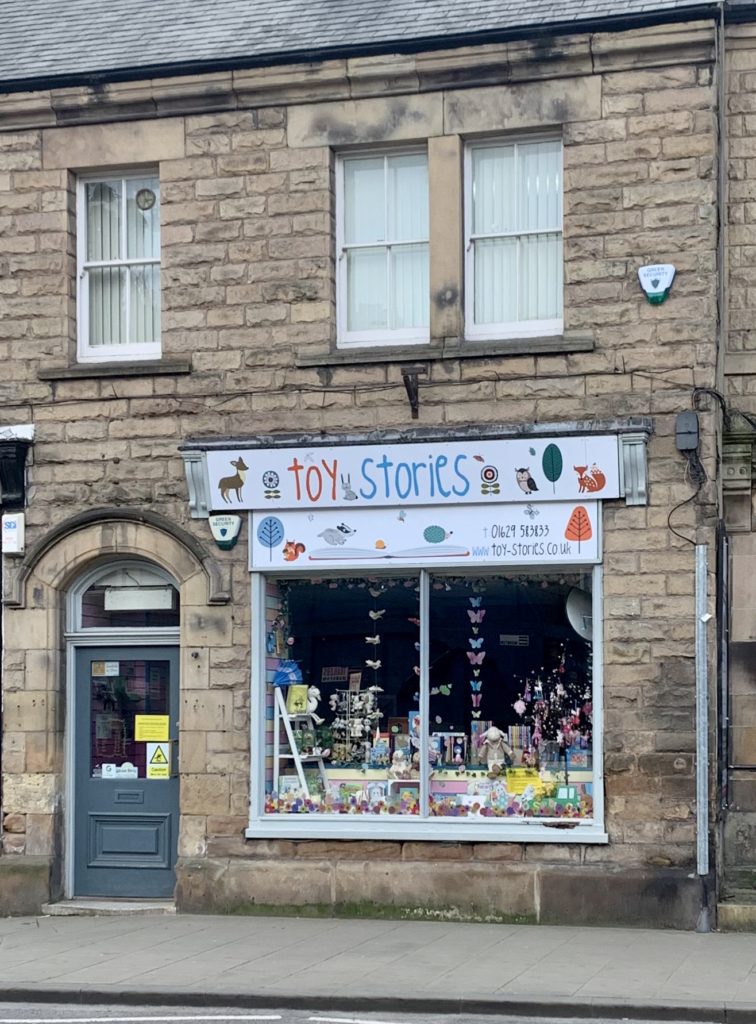 And lots of fab places to eat
Whether its fine dining at Stones, tapas at the Remarkable Hare or fish and chips in the park Matlock has lots of restaurants and cafes to serve your taste buds. Here are a few of the best places to eat and drink in Matlock.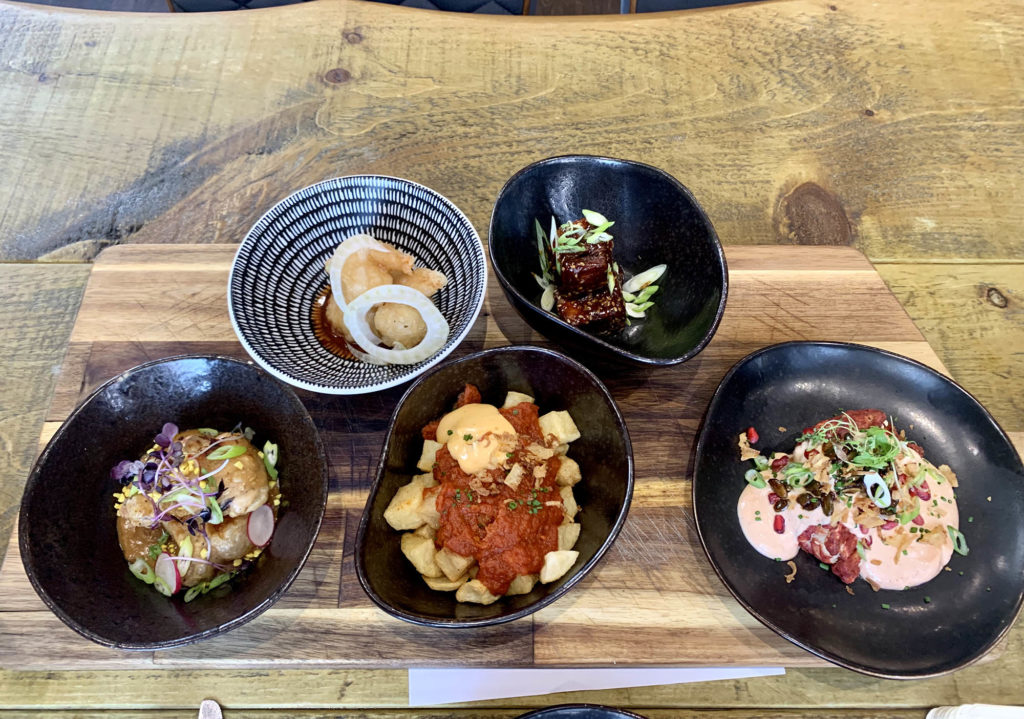 And lots of amazing Independent shops
There are so many lovely independent shops in Matlock. From interior design, to gifts to music and more. I did almost all my Christmas shopping in Matlock this year and feel so lucky to be able to do that. Long live the independent shops!
We have a lido just down the road in Matlock Bath
The more I share about our awesome lido down the road in Matlock Bath, the more I realise how lucky we are to have it. So many lidos have shut down since they first became popular back in the 20s and 30s. The New Bath Hotel lido is an absolute dream place to swim. Natural geo-thermal spring water with chlorine. Love it there.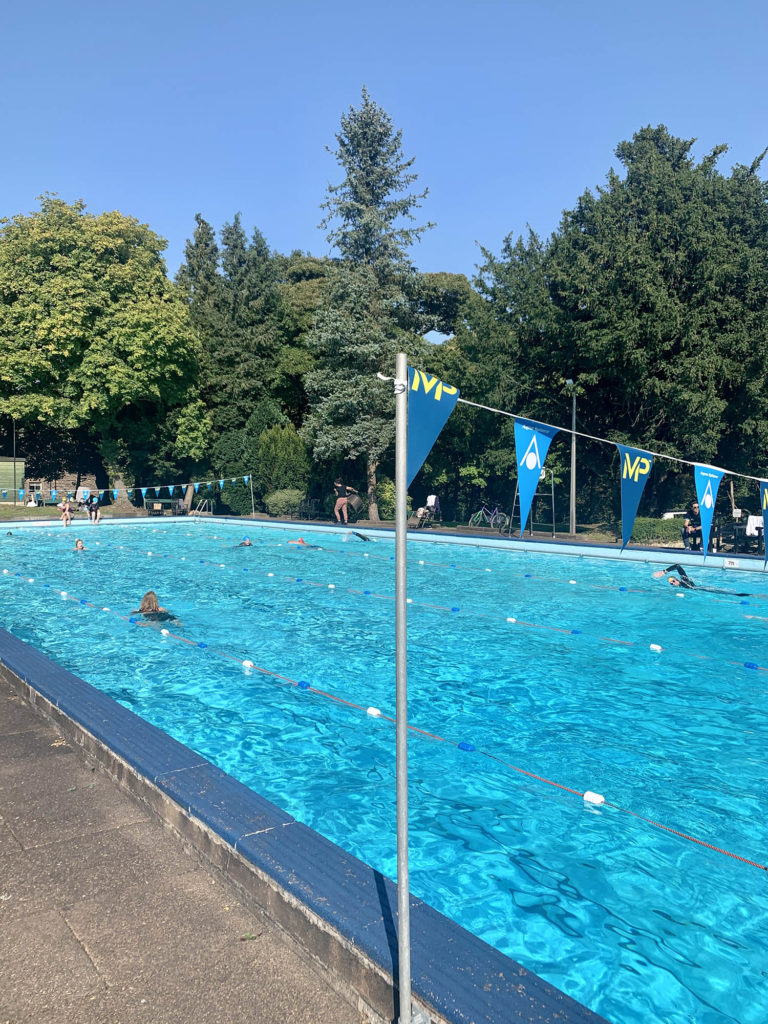 and a raft race that happens every boxing day!
Matlock's raft race has been taking place for over 47 years. It takes place on boxing day morning each year raising money for the RNLI. It's raised over £200,000 in its time and whatever the weather people turn out in fancy dress with amazing boats and lots of fun is had all round!
We have our very own train station
There aren't many small towns with their own train station these days. Our little station takes you to Derby, Nottingham and even Newark almost every hour.
and can be in London in 2.5 hours.
I used to commute to London every week and this train station certainly helped. When you time the connection in Derby you really can be at St Pancras station in London in under 2.5 hours from Matlock. On a good run you can drive to London in that time too.
or can enjoy a heritage steam train to Rowsley
If you're not interested in the big city you can head the other way on our old steam train. The Heritage Railway takes you to Rowsley on an original steam train. You can even book a luxury meal for your journey.
We're also under an hour from three major cities
If trains aren't your thing you can drive to Derby, Nottingham and Sheffield in under an hour. Perfect if you work in one of the cities. Manchester is just over an hour too and 'just' about commutable. With the future of office work being people working from home more, you get the best of both worlds. A countryside, small town home and the big city vibes a short drive away.
and minutes from some of the most beautiful scenery of the UK.
But back to where I started. The Peak District being just down the road is definitely my favourite part of living in Matlock. As lockdown eases I am so excited to enjoy more walks and pub lunches in the Peak District.
Let me know if I have missed anything off in the comments below. I am sure there are loads more reasons why Matlock is the best place to live!
For the eagle eyed amongst you, I added another and there are now 24 reasons why Matlock is the best place to live.
Have I missed out any more reasons why Matlock is the best place to live?
Other posts you might like