5 Things to Consider Before Getting a Rescue Dog
Getting a rescue dog is a dream for so many people. Over the last year of lockdown many people's dreams of owning a dog have become a reality. But how many have considered what getting a rescue dog really means?
Becoming a dog owner of any kind of dog is a huge commitment, not least getting a rescue dog! The Pet Food Manufacturers' Association recently shared there has been an increase in 2 million dogs in the UK in the last year. I am sure a lot of that is down to lockdown, people being at home and deciding to go for it and realise their dreams.
We were one of those 2 million, bringing Cookie the Romanian Rescue dog into our lives last June, at the end of lockdown 1. We definitely did a lot of thinking and planning before we got Cookie. It most certainly wasn't 'a whim'.
Both Olly and I grew up with dogs and knew we had always wanted one (or 2 or 3). However, until the end of 2019 we lived in an apartment with no outside space and so it just wasn't feasible or fair on the dog.
Fast forward to now and it is coming up to a year with our little Peak District Cookie. We couldn't be happier. We did our research though and made sure we were able to give Cookie the life she deserved now and forever.
This post is in partnership with Zoo Experte who kindly gave Cookie some delicious dog food and dog shampoo to try. She is loving it!
She particularly enjoyed the insect grain free food. It is a sustainable dry food. Insects are part of the future of sustainable meat eating, though I think I will leave the insects to Cookie for the time being!
Things to Consider Before Getting a Rescue Dog
There are so many things you need to consider before getting a rescue dog. As the old saying goes, 'a dog is not just for Christmas but for life'. Puppies are so cute, but they grow up to be dogs and eventually old dogs, who need as much support as puppies.
You need to make sure you can give the dogs the life they deserve, whether you're getting a rescue dog or a puppy.
Here are a few questions and things to consider before getting a rescue dog.
Does the dog fit your lifestyle?
It's certainly getting easier to take your dog with you when you go out, with more restaurants, shops and accommodation being dog friendly than ever before.
However you can't take your dog everywhere. It's been easy with people working from home and in many ways its been a great time to be at home to train a new dog. But as the world opens up and people go back to work, could it be a very different story?
Ensure you can look after your dog, even if your job changes or you move house. We can't predict everything, but if you travel abroad a lot or have a really busy job you might want to think twice. I certainly won't be travelling quite as much now I have Cookie.
Brexit has also made it harder to take your dog abroad with you. There are lots of additional costs now to just take your dog across the border to France.
Dogs need exercise, if you are someone who doesn't like walking, maybe a dog isn't for you. All dogs are different but most rescue dogs will be a random mixed mutt and more than likely want a decent walk every day. This takes time and energy so be prepared.
Can you afford a dog?
Dogs live between about 9 and 15 years, some even longer. It's estimated that a dog will cost you £30,000 over it's lifetime. That's a lot of holidays and meals out, even a deposit on a house!
Costs include actually purchasing the dog (you still pay a fee for rescue dogs), food, toys, vet bills, insurance, poo bags, etc.
There are also lots of costs you forget about, like the additional costs if you take a dog on holiday or if you don't and have to pay for a dog sitter.
Do you know the dog's background?
All rescue dogs are different. A good rescue centre will tell you as much as they can about the dog. Including any behavioural issues they might have. Some dogs might not be great with other dogs, or be very protective of their owners or perhaps are really shy and timid in public.
Rescue dogs can be any age and have a whole host of past experiences that can effect the dog they are today.
Many rescue centres won't let you take a rescue if you have kids under a certain age so be aware of this. If you have small children you might be better getting a puppy who can grow up with the kids.
Do your research and visit the dog before making a decision. Some of the harder to handle dogs can go months, even years in a rescue centre before being adopted.
If you have the time, energy and experience do get a more challenging dog if you can. They will appreciate their new home all the more.
Is your garden secure?
This was a non negotiable when we got Cookie. Our garden had to have a minimum or a 5ft fence around it. Rescue dogs are often used to being wild and free and so will stop at nothing to escape.
Many rescue centres will have the same rules. Especially if you are getting a dog that has been wild abroad. Unless you're getting a very small dog I just wouldn't consider it without a garden.
We were putting up a new fence at the end of last year and for a brief period couldn't let Cookie out in the garden unattended. It made her pre bedtime wee such a pain when we had to take her for a walk, rather than just opening the door.
Believe me, if you have to put the lead on and your shoes every time your dog needs a wee, it's going to get annoying very quickly!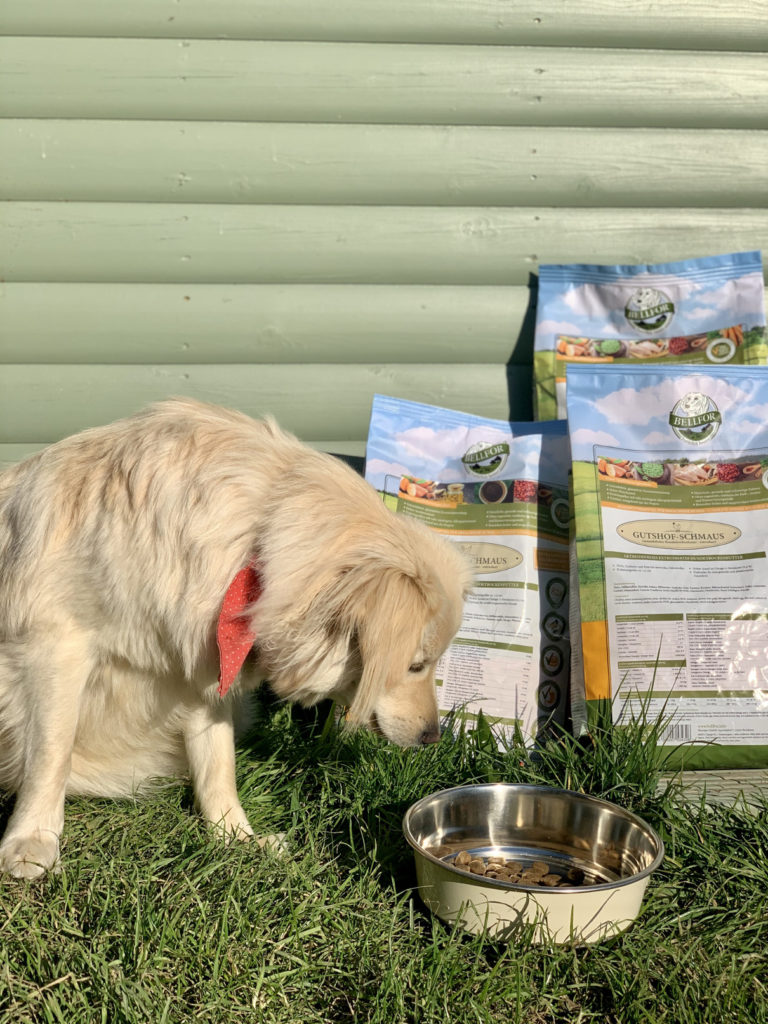 Are you ready for the worst?
The majority of rescue dogs will love you unconditionally in no time. With training they will become the dog you have always dreamed of.
However, sometimes with rescue dogs, or any dogs thing aren't easy. There has been an increase in dogs biting since lockdown as they are not used to being out in public. Many dogs will be really timid or quickly get annoying barking at every person, dog or bird they pass.
Be prepared and love your dog anyway. We got very lucky with Cookie and got her when she was only 6 months old, so she hadn't been through some of the things some rescue dogs had.
We didn't know what we were in for though and had taken the week off when she arrived, expecting accidents all over the house, barking, etc. She isn't always well behaved, but on the grand scheme of things she has been a dream dog from the beginning.
Whatever your dog is like, shower it with love, look after them, train them and I am sure the return you get in hugs and snuggles will be worth it!
Are you thinking of getting a rescue dog? Or have you recently got one? I love hearing new stories of rescue dogs who have found their forever home.
Tell me in the comments or send Cookie a photo on her Instagram page.
Other Posts You Might Like