How to live your dream life in 5 easy steps
I wrote this post a couple of weeks ago but due to #RoamForChange madness it has taken me a little while to get it live… even in the last two weeks there have been ups and downs… but here I am, still living my dream life 🙂
The last few months have been quite something, you might have heard me go on about it a bit in previous posts, but I honestly sometimes have to pinch myself that I have made this happen and in many ways in a short space of time. The last few months have seen my little blog, She Gets Around take me to Poland, Austria, Guatemala, Belize, Mallorca, Ibiza, Italy and most recently Croatia and Montenegro… all whilst continuing to earn a living.
In October last year I quit my full time job in a council to go it alone freelance. I was in many ways terrified but I knew it was time. I had spent too long talking about it, I had tried before and ended up going back to the office and back to the 9-5. Things I just knew weren't for me.
It hasn't been easy sailing and all dream life from day one, but over the last few months I seem to have developed in many ways the life I have always dreamed of. Here are my 5 tried and tested tips for success.
Remove the non believers
Now this one is probably the most important one. If I had a pound for every time someone has said to me 'you need to live in the real world' then I would probably be a millionaire and living my dream life without doing a thing!
My argument back has always been, I AM in the real world… this is my real world. It may be different to yours, but I am alive, I am living, this is my real world, so go take your negativity elsewhere because I am not interested.
Once you stop listening to the people who don't believe you can live your dream life and start listening to those who do you are on to a winner. Surround yourself with people already living your dream life and listen to the people who encourage you to be the person you really want to be. It is a well known quote and I think fact that you ARE the 5 people you spend the most time with. So make those 5 people awesome!
At this point I would like to give a shout out to two of my favourite bloggers and friends who are both living quite different travel blogging lives but both inspire me every day with their success. Monica from The Travel Hack and Vicky from VickyFlipFlopsTravels … if you're not following them already then do! They rock!
Don't do anything TOO drastic immediately
Though I really want to tell you to just quit your job tomorrow and go for it… the reality is quite different. I am not a huge planner but having at least some idea of how you are going to pay the rent, make a living, where you are going to travel (if that's what you want to do) and who will look after the dog, are all quite important things to consider.
When I quit I had one regular client and was making a few hundred pounds a month from my blog so I knew I just about had enough to get by while I figured out the rest. I left London and moved back in with my mama (one of my biggest supporters, thanks mummykins) while I decided what next. Having at least a few hundred pounds coming in and a place to live left me with a buffer to stop me from turning into a crazy penniless miserable person without a home, which could happen if you don't make a plan, save some money or get some regular work first!
On the other hand… sometimes no income and no plan can give you the kick up the backside to get on with living your dream life… as you have no choice!
Each to their own, just at least vaguely think about it first.
Work hard… but not too hard!
Now this one is important and will vary depending on what your dream life entails. It could be that you want to be a multi millionaire and run a hugely successful global business with 1000's of staff in the next two years… if you want to do that you are probably going to have to work really REALLY hard. You are probably going to need to be one of those successful folk you read about in other blogs like this that say you must wake up at 5am every day to get an extra few hours on everyone else, that say you must never watch TV and you need to realise your social life will suffer while you build your empire.
If you want this kind of dream life, then I fully support you (because I genuinely support everyone's dream life)… get yo' ass out of bed and get some work done!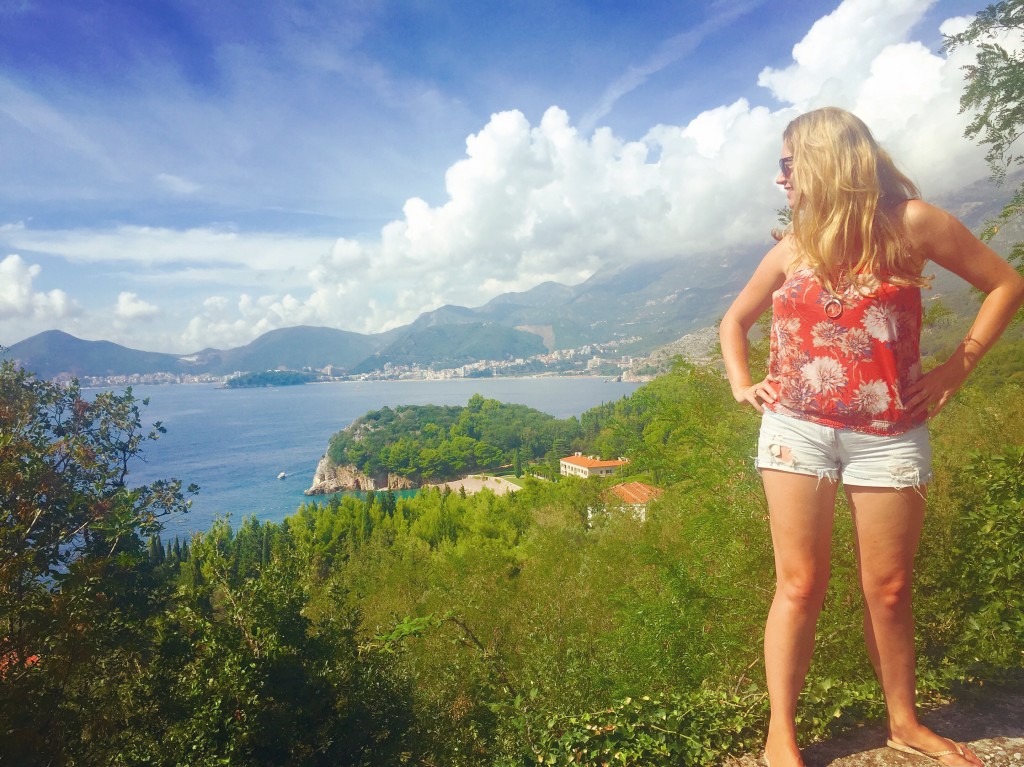 On the other hand if your dream life involves more freedom, less work and a whole lot more fun then I suggest you still work… but not too hard! If you start waking up at all hours every day and never leaving your computer you are practically back in the office.
My hard work tends to come in fits and bursts, right now I am writing this post in an apartment in Croatia in-between working on some exciting client work. This bit doesn't feel like work, the other client work does, but it's ok because I've just spent 2 weeks in Croatia and Montenegro and that makes the hard work times worth it.
Don't forget to have fun!
I'm going to be writing a lot more about fun over the coming weeks and months on my blog, because to me fun is the most important. FUN is number one! If you're not having fun then what's the point? Fun generally = happiness and happiness is the ultimate aim right?

So don't get too serious about it all. Laugh, enjoy the little things, don't worry if it all doesn't work out straight away… just make sure you have at least a little bit of fun every day. 
Photo from Macca from Brit and a Broad
Remember the dream life isn't dreamy all the time.
Now this is probably the most important piece of advice you should take away! Life is always going to be full of ups and downs. Multi millionaires living on perfect island getaways get sad. People who have met the love of their life have arguments or later realise they weren't the love of their life after all. People travelling the world whilst making a living get lonely. Loved ones still get sick regardless of how fabulous your life might be. SHIT HAPPENS!
However you would hope that living your dream life means a little less shit than normal might happen, hopefully this is true. The last few months have been a roller coaster, I have had some extreme (seriously extreme) lows and I have had some ultimate unbelievable highs. I am pretty sure there will be more of both to come over the next few months, years, my lifetime. Don't think your dream life will make you immune to heartache, to pain, to sadness, because it won't. But it might just make these things a little easier.
Life is for living, you only get one so you really need to make it count. Why wait? Why keep saying 'I wish I had…', 'I wish I could…' Go out there and do it, get it, be it, have it!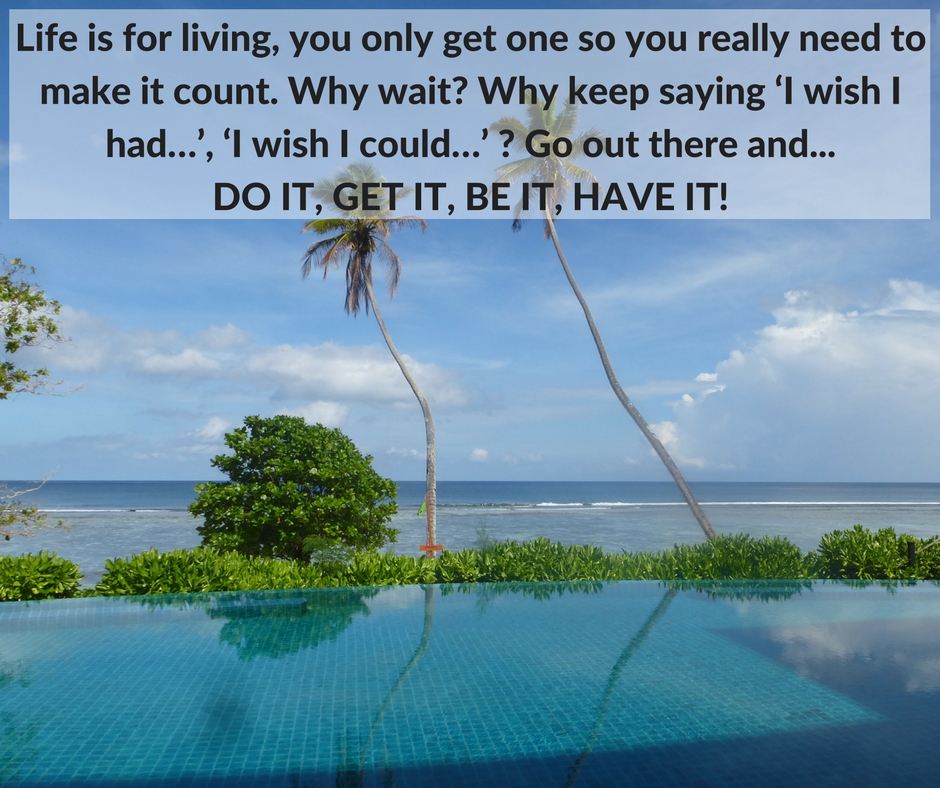 Human beings are capable of the most extraordinary things, way more than you might be able to imagine. So stretch your imagination, stretch your abilities and go live YOUR dream life!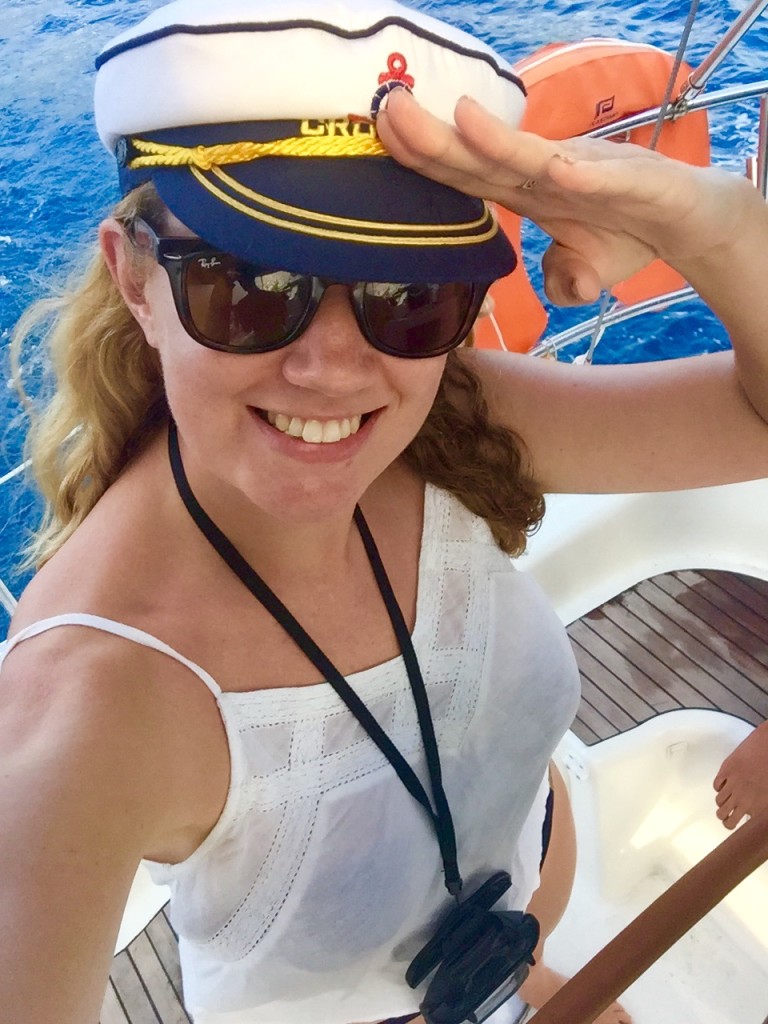 Kisses and hugs from Dubrovnik. Life is pretty dreamy right now… long may it continue!
Next stop home, England! xx