The best London hotel for freelancers – CitizenM
Have you ever stayed in a CitizenM hotel? If you haven't you need to bump it up to the top of your list. They are my new FAVOURITE hotels!
I was invited to try out the CitizenM hotel in Shoreditch and it was timed beautifully to coincide with Traverse, my favourite travel blogging conference.
I invited my blogging buddy VickyFlipFlop to join me and we both absolutely fell in love with the place. Here is a low down on why this hotel is awesome and the best hotel for freelancers!
The communal area
Now this for me was the number one best thing about CitizenM, I'd already looked up the hotel so made sure I arrived early so I could make use of this great co-working space.
First off it's super funky, with quirky cushions and lamps, tonnes of books on the walls and super comfy sofas and chairs. I just wanted to photograph everything and each way you turned there was another random item or cubby hole to explore.
The wifi is fast and they have a bar that's open all day serving hot and cold drinks, and alcohol! They also have a salad bar throughout the day, so if you get peckish you don't need to leave.
Alongside the sofas and armchairs there are desk areas too, in case you prefer to work at your desk and they provide Mac desktops that are free to use to browse the internet, in case you left your laptop at home… doubt it if you're a freelancer though!
All in all it was a perfect, buzzy, inspiring place to work and just the ticket for a freelancer on the move.
The bedroom
The bedrooms are smaller than some, but perfectly formed. They've been well thought out with the bed taking up the width of the room, which isn't ideal for the inside person if you need the loo in the night. However they are so big I didn't even know I was sharing with Vicky and when I requested a second duvet (not good at sharing) they instantly brought one up.
The bathroom had a power shower and the sink was in the main toilet are, so no waiting to brush your teeth if someone's in the shower.
My favourite part was the big TV at the end of the bed. You control it with the tablet in the room and there is a huge choice of free films to watch, as well as all the usual TV channels. I definitely got distracted watching LaLa Land when I was supposed to be working.
The tablet also controls the heating, lights and a bunch of other stuff in the room, including the black out blinds which is just what we needed for a good night's sleep.
If you fancy a pillow fight, they've got you covered for that too!
Though every room is ultimately the same, they keep them unique with different classic books and random decorative items too.
The location
We stayed at the Shoreditch CitizenM which was literally just off the main road of bars and only a ten minute walk from Liverpool Street station. They all seem to be in great locations, including one a Bank and one at Tower Bridge overlooking the Tower of London.
The breakfast
Just when we thought things couldn't get any better it was breakfast time and oh boy they did not disappoint! Make sure you get breakfast included as this is one spread you don't want to miss out on. Crispy Bacon, chopped avocado, perfect eggs, sourdough toast. If you're wanting to go healthier then they've got fresh fruit, Bircher Muesli and yoghurt with a multitude of toppings like chopped coconut or honey.
I could have sat there for about two hours devouring everything on offer, but alas the conference was calling and we had to depart!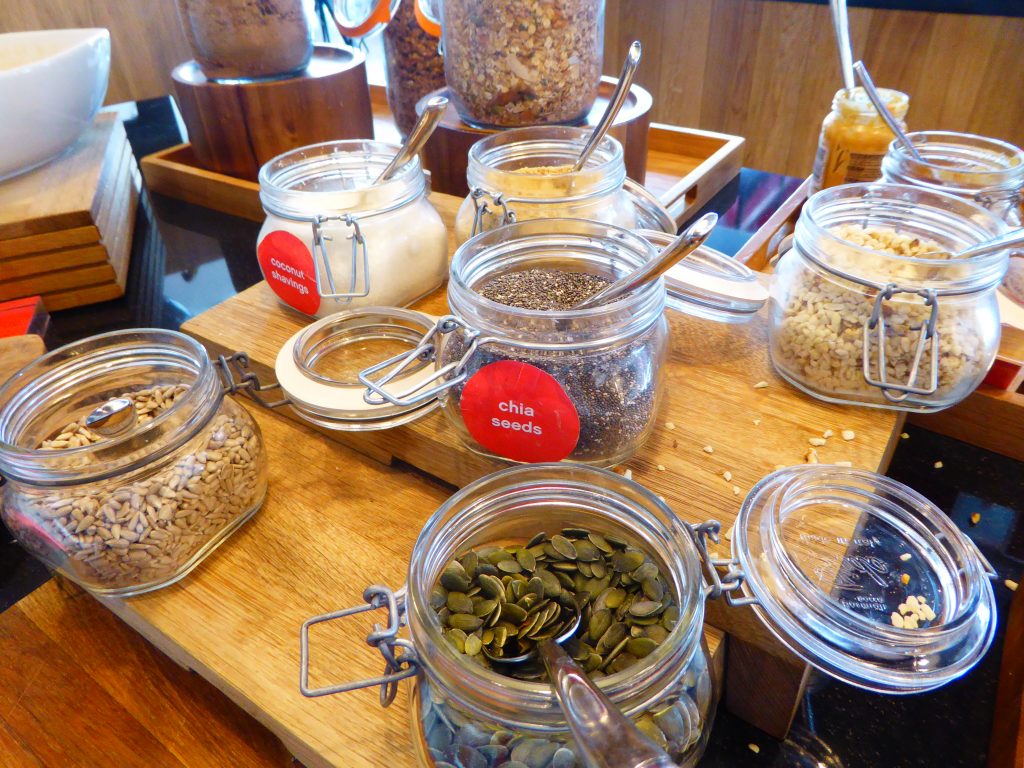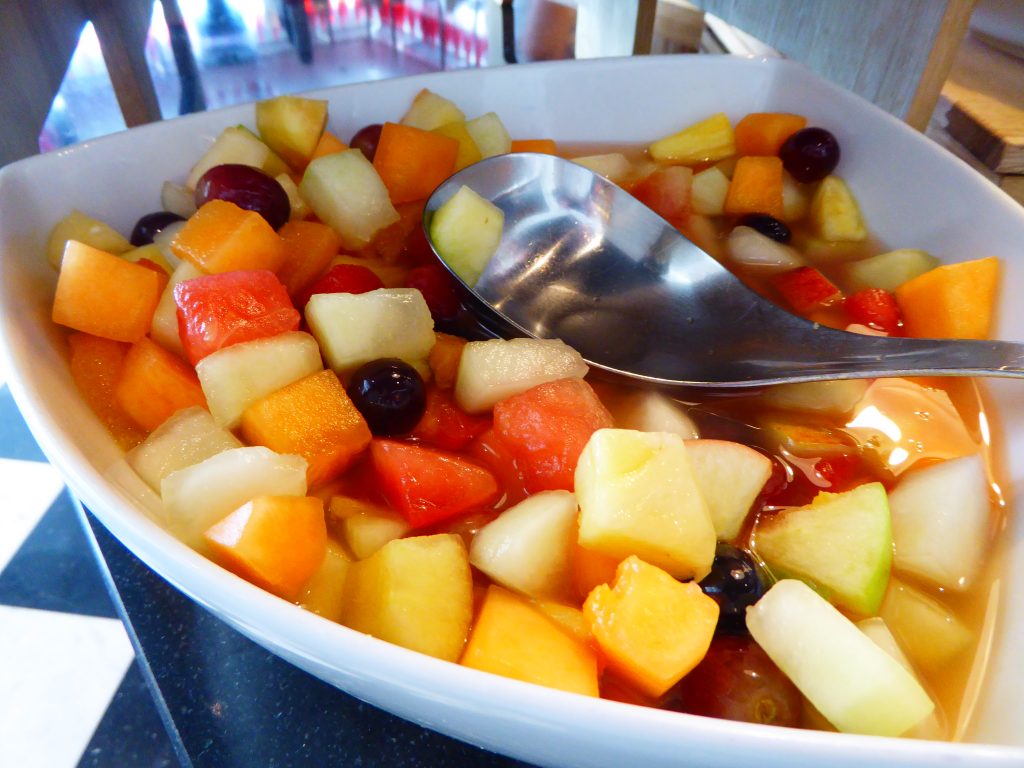 I will definitely be returning to CitizenM, whether it's just to work from their awesome communal areas or next time I'm in need of a place in London or elsewhere.
See their full list of locations.
Have you stayed in a CitizenM hotel? Are there any other hotels that are great for freelancers?
I was invited to stay at CitizenM Shoreditch in exchange for a review but I promise you I mean every word of what I wrote above.