All the Best Places to Eat and Drink in Matlock, Derbyshire
If you're looking for the best places to eat and drink in Matlock, Derbyshire I have you covered!
I've lived in Matlock for the last 4 years and before that I grew up very nearby, so would say I am highly qualified to tell you all you need to know about eating and drinking in Matlock.
As lockdown rules are lifted I am sure things will start to get busy again in Matlock. We are just on the edge of the Peak District so it's a perfect spot to stop off en route to the Peaks or to use as your bolt hole for a weekend in Derbyshire.
Matlock it is a beautiful little town in Derbyshire, with an award winning park and lots of options for walks from or near the town centre. Believe me, I know. I think I've tried all of them many times over the last year of lockdown.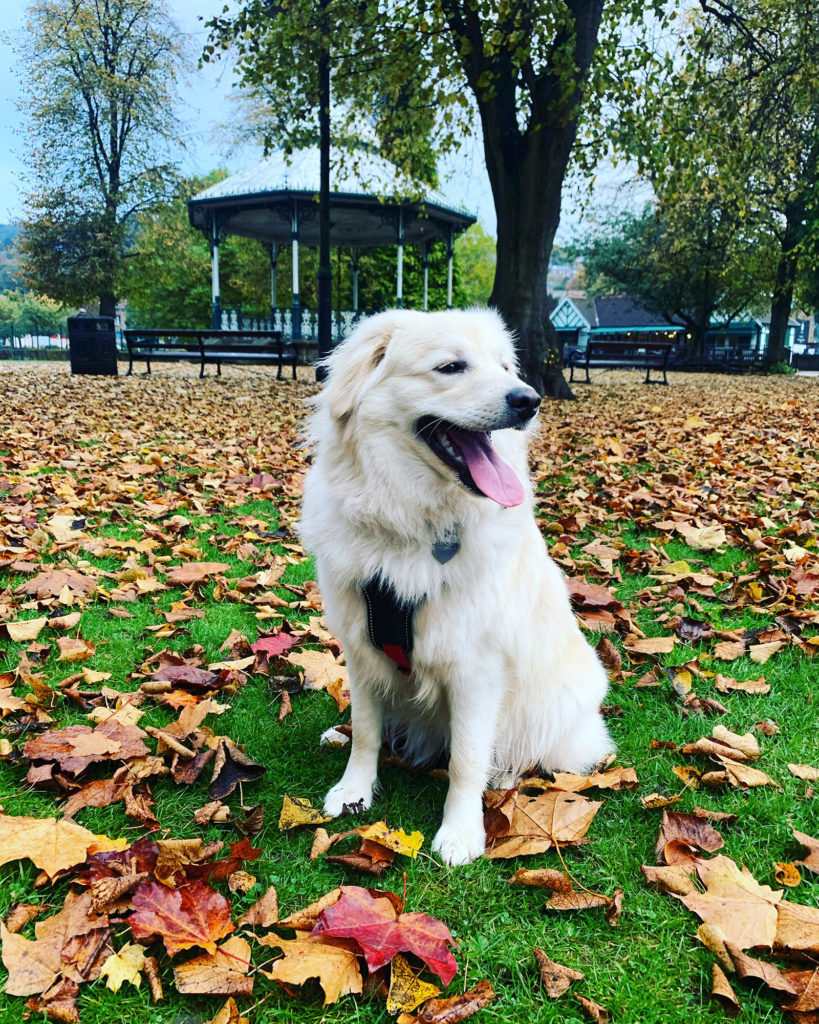 All the Best Places to Eat and Drink in Matlock
I've broken all the best places to eat and drink in Matlock down into categories, including pubs, fine dining, cafes and more.
If you're looking for the best brunch places in Derbyshire and the Peak District look no further! or maybe you're heading to Darley Dale, I've got the best places to eat and drink in Darley Dale and Rowsley too!
If it's MATLOCK BATH you're after then here are the best places to eat and drink in Matlock Bath!
The Best Fine Dining Restaurants in Matlock
OK, so I can only actually think of one fine dining restaurant in Matlock. There are a fair few nearby, but only the one in the town centre, but all you need is one when it's bloomin' brilliant!
Stones Restaurant
Stones Restaurant is definitely my favourite place to eat in Matlock. It is relaxed but luxurious and the food is always top notch.
I've already booked for dinner here in May once rules allow. It's a small restaurant on the river. You have to go down stone steps to get to the restaurant and if you didn't know it was there you could easily walk past without realising.
You need to book in advance though, they are often booked up for weeks. The menu changes regularly and I highly recommend the tasting menu so you get to try as many dishes as possible.
The Best Cafes and Cake in Matlock
Butterfingers
The cakes, OMG the cakes at Butterfingers are simply the best. They always have an epic selection of treats. Cakes, cupcakes, brownies, cookies, scones and so much more. They never fail to impress and make my mouth water.
They have a small lunch menu that includes; sandwiches, soups and delicious waffles too. Make sure you try the milkshakes too. Sooo good!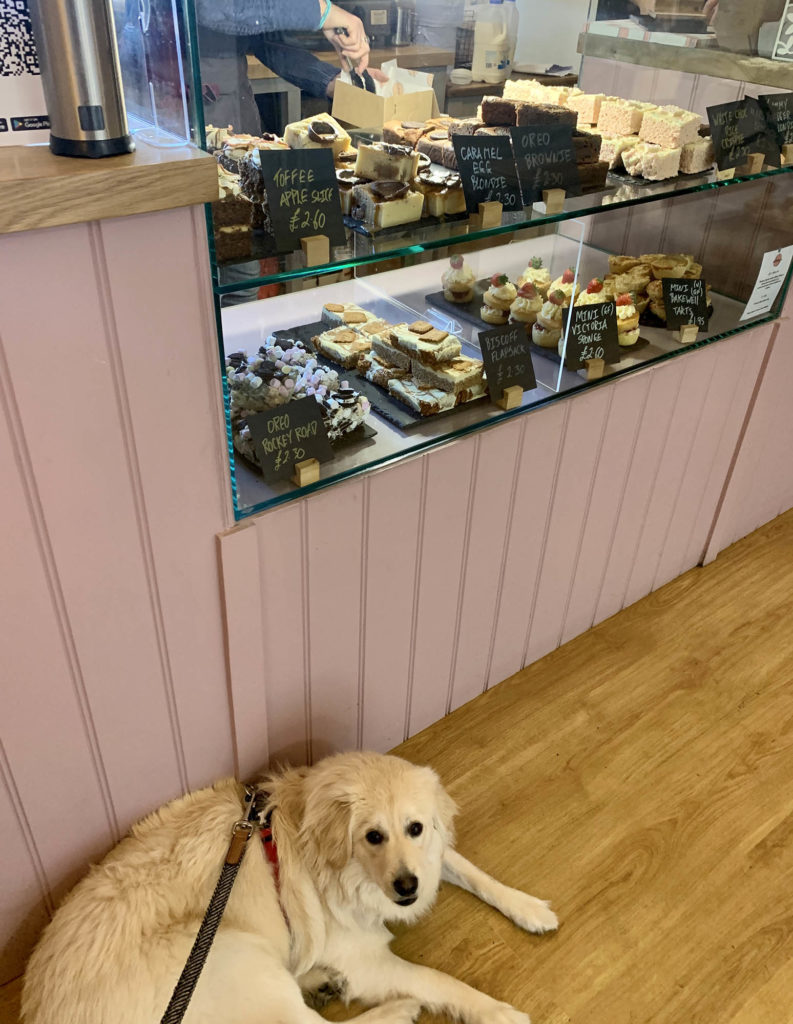 Mad Hatter
Mad Hatter is a great cafe for lunch, cake or even cocktails. They have a fab selection of hot and cold meals and the cakes are always colourful and tasty.
They do a great afternoon tea and a delicious hot chocolate brownie with ice cream. Don't even get me started on the freak-shakes. A dessert in a glass, not for the feint hearted.
Sometimes I go for cake and cocktails… why not eh?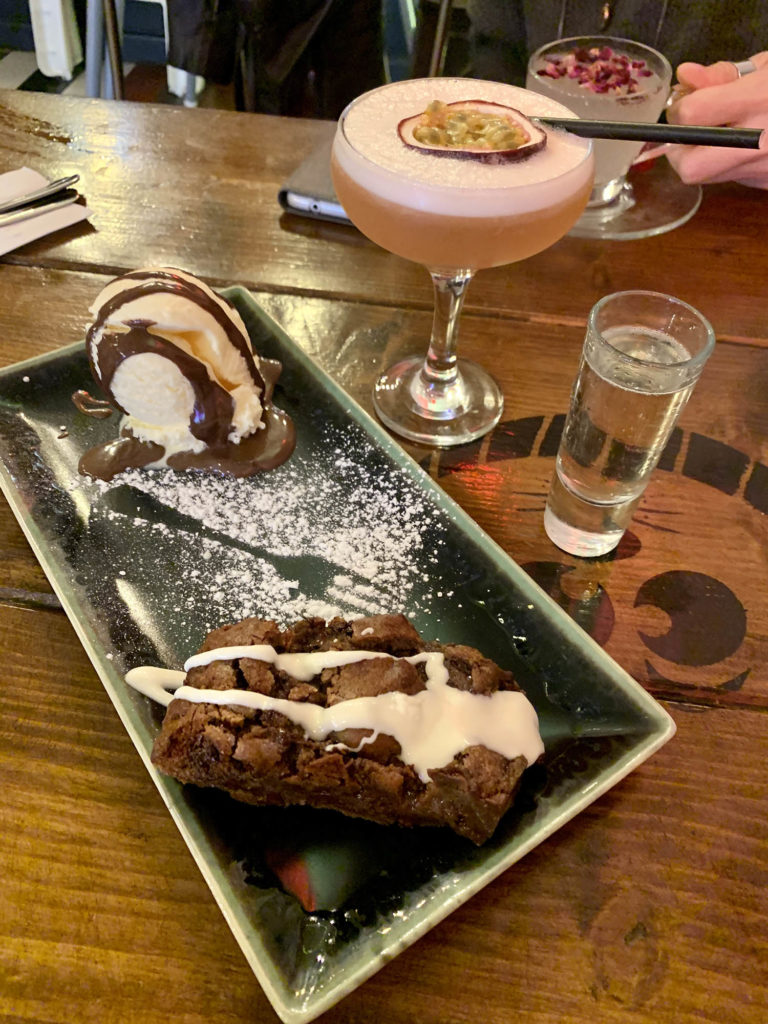 Cool River Cafe
My favourite spot for brunch, Cool River Cafe does a great selection of brunch treats, alongside some tasty baked goods. They do some lovely looking pastries, like their daily quiche too.
They occasionally have special evening menus, so keep an eye on their website or social media. They also have a selection of books on sale which makes this cafe a spot not to miss.
The Garden Room Cafe
The Garden Room Cafe is new, opening just before lockdown happened. They've persevered though and stayed open for take out coffee and cake throughout lockdown.
When they open properly they will be doing light lunches and snacks and they have a lovely little outside seating area looking onto Hall Leys Park
They're connected to Bow Boutique, a gift shop, which is my go to for presents and cards for friends.
Cafe in the Park
The Cafe in the Park is situated, you guessed it, in Matlock's award winning park! They do takeout and eat in. It's a fairly big menu with all your usual cafe favourites like paninis, jacket potatoes and lots of cake!
They've got lots of outside seating which is perfect for sunny days… and the first stage of restaurants and cafes being allowed to open for outside diners!
The Best Restaurants in Matlock
The Remarkable Hare
The Remarkable Hare had new owners take over just before lockdown and completely renovated the place. I love what they've done and the food is fab. I went a few times in that brief period where we were allowed to eat out last year.
They are open for brunch at weekends and lunch and dinner the rest of the week. They also have a bar at the front so you can just head in for a drink. I recommend their tapas / small plates menu. I went alone for lunch one day and had to order 5 different dishes, I just couldn't decide! All were delicious and I can't wait until they can reopen.
They are also really dog friendly with a dog station as you walk in with water bowls, blankets and treats.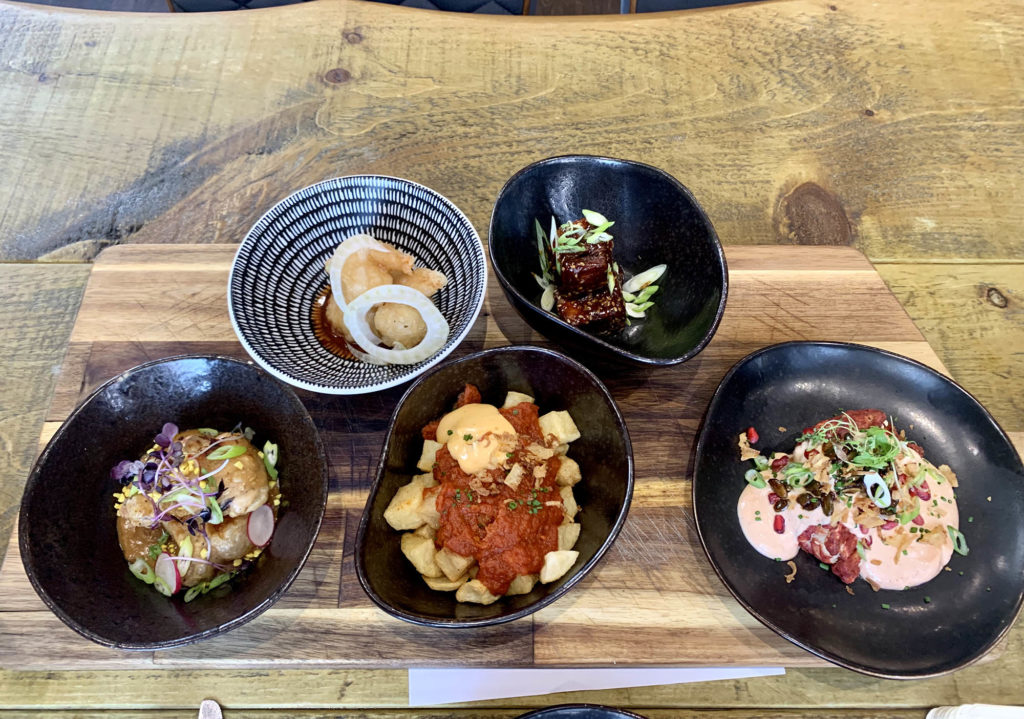 Thailand Number 1
For Traditional Thai food, Thailand Number 1 doesn't disappoint. We often get takeaway from here, though like any food it's always better when eating in.
I'm a big fan of the crispy duck with Tamarind sauce and the lemon chicken. My mouth is watering just thinking about it.
The Balti
The Balti isn't actually in Matlock, it's in Matlock Bath. Yes there is a difference. There are two Indian restaurants in Matlock, though my favourite is still the Balti a short walk down the road.
The Balti was the first Indian restaurant I ever went to, which is perhaps why it has a special place in my heart. Definitely worth the walk and everyone is really friendly there. Call me boring but the Chicken Tikka Masala is my absolute favourite!
The Best Pubs and Bars in Matlock
Monk Bar
I am obsessed with the Porn Star Martinis at Monk Bar. OMG they are soo tasty! They have lots of other great cocktails too, but I always go for a Porn Star! 😉 Yum!
They have a spacious outside seating area and also an underground mini dance floor for wild nights too.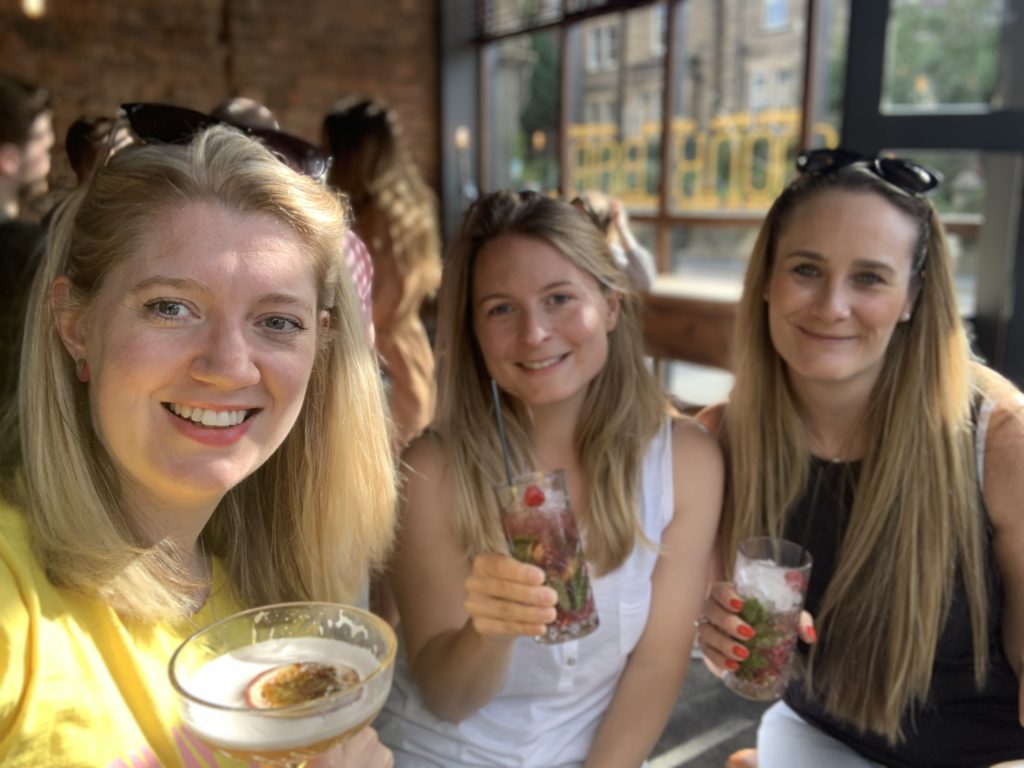 The Thorn Tree Inn
I wasn't sure if I should put this in the drinks section or food. They only do food on certain days. It changes, but usually it's Pie night on Wednesdays and roast dinners on Sundays. You're best checking their Facebook page for updates.
The best bit about The Thorn Tree is the view and the sunshine. Matlock has a real lack of sunny beer gardens, especially end of the day sun for an after work drink. The Thorn Tree has one, though you have to walk up the big hill to get to it. It's worth the walk for the view though.
The Newsroom
The Newsroom used to be a newspaper shop, hence the name. It became a micro pub a couple of years ago and is very popular with the locals.
They have a huge selection of local beers and an ever changing ale menu. They also have a great selection of gins, which keeps me happy. You'll often find lots of dogs there and it's usually quite crowded and noisy, but a great spot for atmosphere and good drinks.
Twenty Ten
Twenty Ten is another bar that does food too, including brunch! They also have regular live music at weekends so another great spot for atmosphere and to listen to some local bands.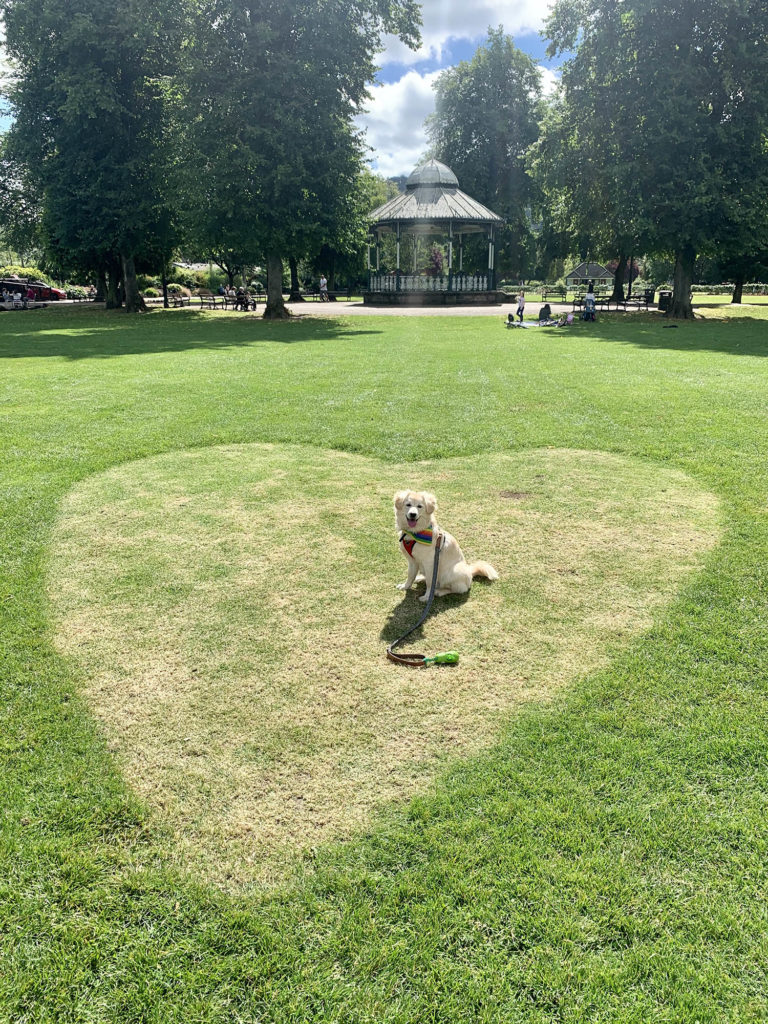 This is by no means an exhaustive list, there are more spots for food, drinks and nibbles. However these are my favourite places to eat and drink in Matlock. The places I visit the most for a quick hot chocolate, to a meal out with friends to special occasions.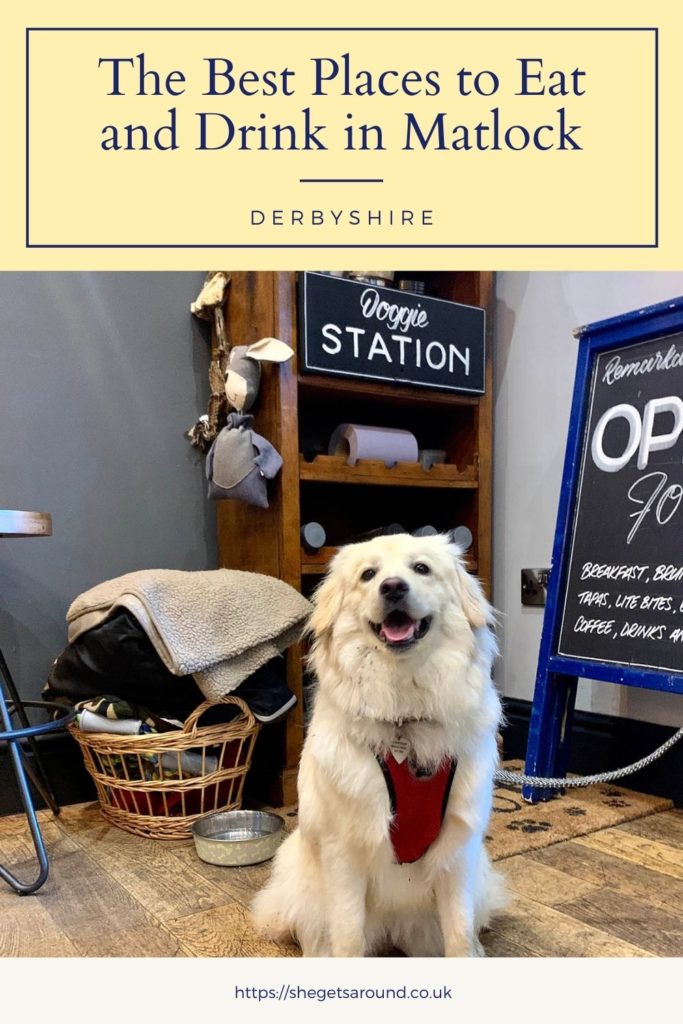 Other posts you might like