The Best Bookshops in Matlock and Cromford
Today I am sharing the best bookshops in Matlock, and a few that are a short walk or drive away in Cromford
Matlock is a small town and despite this we do quite well for bookshops. However I must admit we are still lacking a more typical bookshop as most are quite niche or second hand.
That said I love browsing and buying books from my local favourite bookshops in and around Matlock.
I'm a big reader, though I would say I am an even bigger book buyer. I have been trying to be good and read the books I already own recently. However even with shops shut my mouse sometimes accidentally slips and 'click', before you know it another book is in my basket and on it's way to me. Oops!
I am wondering how my bank account will hold up when bookshops can open again. I've been buying all my books during lockdown from Bookshop.org, supporting local bookshops. I even have my own page on there sharing a few of my favourite reads.
Read Jen's top reads from 2020 and this year so far. (affiliate link)
The Best Bookshops in or near Matlock
Whether it's children's books, second hand treasures or the latest hot bestseller you're after I have you covered with the top bookshops in and around Matlock.
Toy Stories Children's Bookshop
Toy Stories opened just over a year ago and is the cutest kids book shop I ever did see. There is a large collection of colourful children's books for all ages. Most are discounted so you're sure to get a good deal too.
At the back of the shop they have a play area so bring the kids along to hang out while you shop. They are also dog friendly which always makes us happy.
Alongside the many books on offer they have a big selection of fun toys and games too. Many traditional games you might not have seen for years and some beautiful wooden games too. Look out for the story cubes, I've bought them for a few different friend's kids, I think I want a set for myself.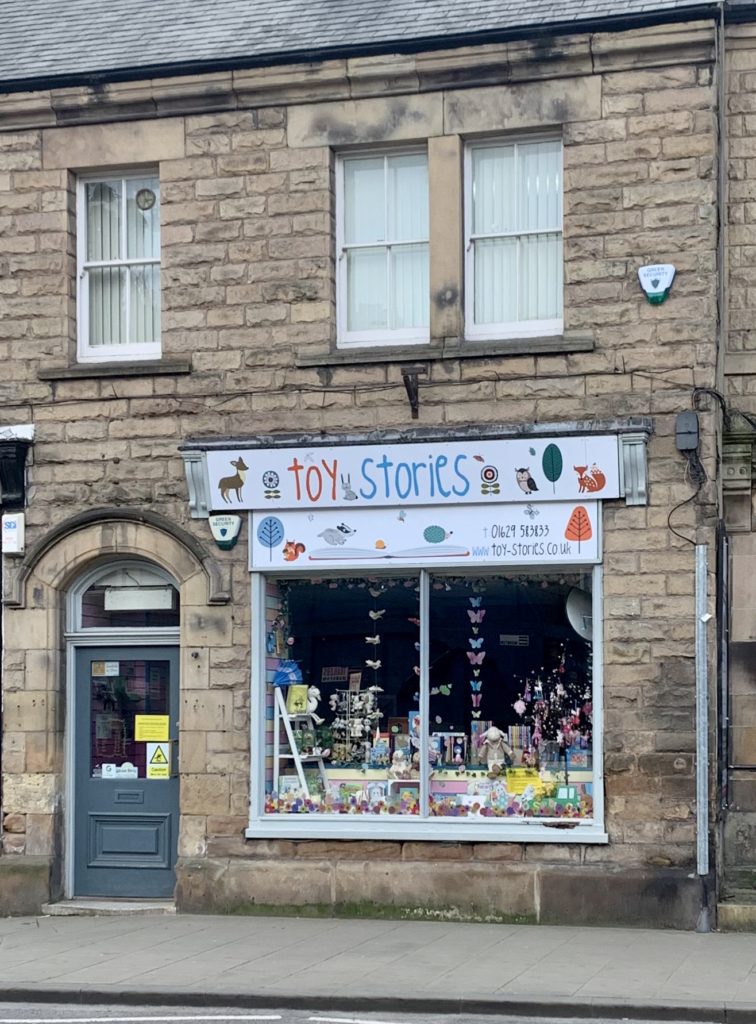 The Barrister's Book Chamber Second Hand Bookshop
Barrister's Book Chamber is a hidden secret in Matlock. In a small Courtyard off Dale Road in Matlock you will find this beautiful Dickensian small shop. It's a treasure trove of second hand books.
It's so beautifully decorated it really feels like a magical shop. They have some unique old classics and some more modern second hand books too. Sci Fi, Classics, Fantasy and so much more.
They have a shop on Bookshop.org too.
Oxfam Bookshop
The Oxfam Bookshop is your typical charity bookshop with a range of second hand books. We often go here for a quick mooch and come out with an armful of books.
Sometimes you can find a real treasure in there if you time it right. Good spot for buying Oxfam cards too and of course donating to a good cause.
Cool River Cafe
Ok so not actually a bookshop, it's Cool River Cafe. However they have a small collection of books at the back of the cafe.
Most of the books they sell are from local authors and they have some new releases and recipe books too. In the past they have done evening events with authors too. What's not to love, books and food?!
Scarthin Books in Cromford
Scarthin Books is one of my favourite bookshops ever. You could easily spend hours in the bookshop, four floors of new and second hand books of all varieties.
There are rooms for all genres. The music room, the art room, the wellness room and so much more. They are great at picking some of the best new books and sitting them alongside unique classics.
I go in with the idea that I am just going to have a browse and come out with about 5 different books… Every. Time.
They have a great small stationery and gift room and also a vegetarian cafe on the top floor… where you will also find their immense cookery book collection.
Give yourself plenty of time to enjoy all this bookshop has to offer.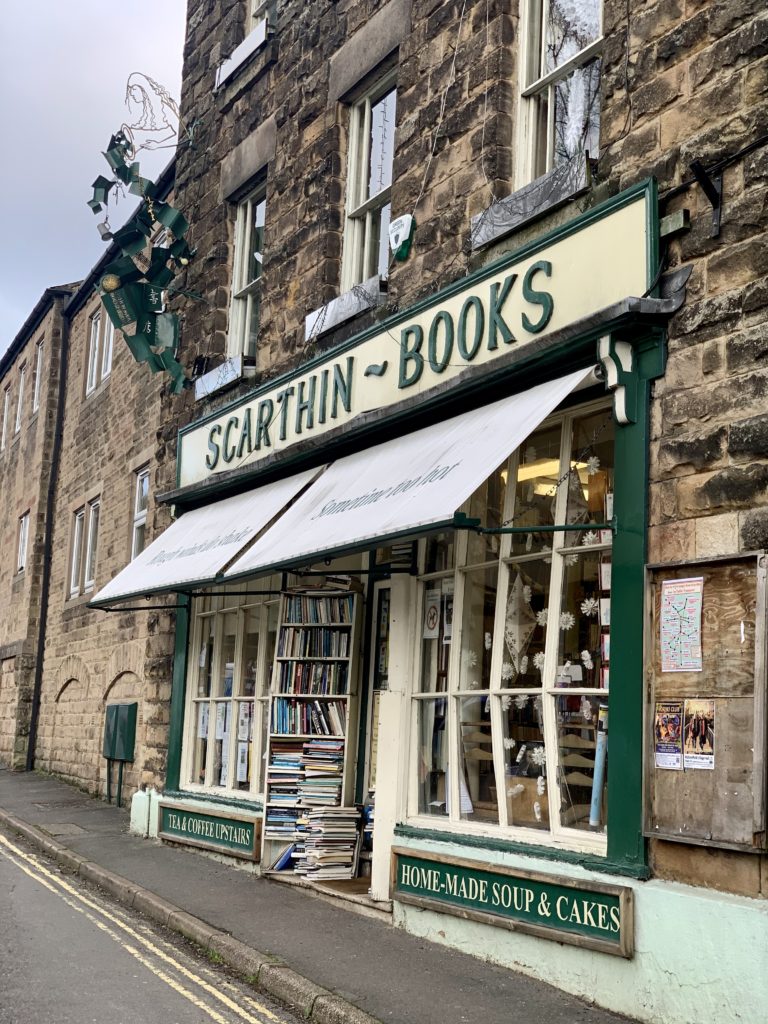 Countryside Books, Cromford Mill
Countryside Books is a specialist bookstore that specialises in, you guessed it, countryside books. This includes anything from angling to travel, history and Derbyshire.
It is a small shop at Cromford Mill. When I visited I noticed a few classics and old penguin books too. I was tempted to buy some beautiful books, purely for how pretty they would look on my shelves!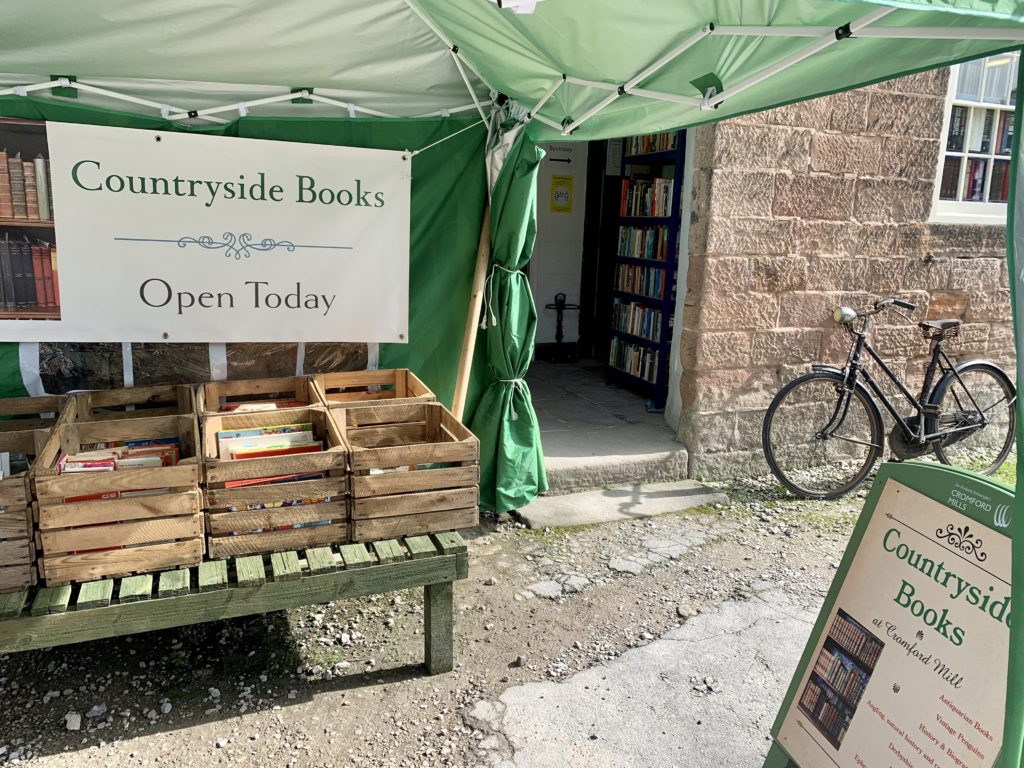 If you hadn't guessed it already I am a big fan of books and bookshops and am pleased I have a range of local bookshops in Matlock to satisfy my book buying urges.
If you know of any other local bookshops worth mentioning do let me know. There's a few empty shops in Matlock at the moment and I would love more bookshops to open. Maybe we could become a book town?
Other posts you might like