Is my love affair with London over?
Life in London started with mixed reviews. Moving in with strangers to a house in Colliers Wood (that's in Surrey for those Londoners who don't know where I am talking about) I walked in shouting hello laden with bags, a nervous excitement at who my new housemates, new friends might be. 'Hey, welcome!' They shouted.
'We're off to watch Muse at Wembley Stadium, we have a spare ticket, want to join?'
WOW what a start. My first night in the big city and I was whisked off to the big stadium to watch Muse perform with my new housemates… I think I'm going to like it here.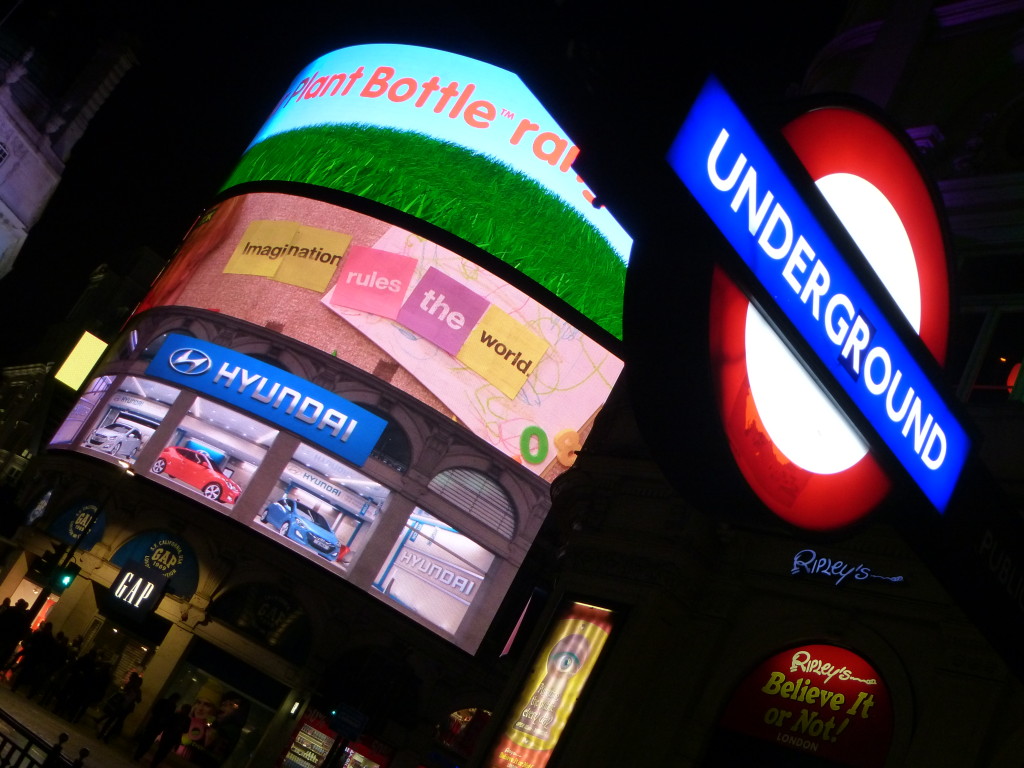 Life in London has pretty much continued the same way ever since, a whirlwind of nights out, networking events, new friends, new jobs, summer days in the park, performances, international cuisine and unbelievable amounts of laughs and good times.
It hasn't all been perfect, there have been sad moments, turns out my house in Colliers Wood (particularly the commute) wasn't for me and I moved out pretty sharpish to new homes in Belsize Park, then to Ealing and Alexandra Palace. Not to mention 3 months of being homeless living on a different friend's sofa, bed or floor every night of the week. I've certainly experienced my fair share of living in different parts of London, whether it is the 'trendy' hippy town of Hackney or the 'raaa' posh area of Fullaaaaam I have friends from all walks of life and thus all corners of London.
But now as I write this I am on the train, bags packed and am leaving the place that has become my home and moving to where I believe I belong… the countryside.
There are things I will miss and there are things I most definitely won't, here are a few of the best and worst bits of the last 6 years in London.
'There is nowhere else like London. Nothing at all, Anywhere.' Vivienne Westwood
It has been EXPENSIVE – I am sad to say I have saved very little in the last 6 years, yes you get paid more in London but everything costs more, not only will you be paying through the teeth for your rent, your tube fair, your bills… Your social life will be at least double any social life anywhere else in the country.
OK so you can sit at home and watch TV every night and save all your pennies, but what would be the point in living in London if that is what you do? I am pleased I have made the most of my time in the capital, saying I've been out doing something virtually EVERY night would not be an understatement. Whether it is meeting friends for dinner, seeing a new show, a date or few a week (in the single days), an exciting network event, a new opening… there is always at least ten things to chose from every night.
Don't let me ever hear you say you are bored of London. As they say…
'Tired of London, tired of life'
Never a truer word spoken.
Saying farewell to my FRIENDS has been hard, though I know the important people will very much stay a part of my life. I have met people in so many ways over the last few years, rekindling old school friendships, everlasting bonds with colleagues, friends of friends, networking friends who have become some of my best. I love so many of you and will miss each of your unique characters and the fun times we have had.
The FOOD is so varied, so international, so tasty you can never run out of new places to try, never fail to find a good offer on somewhere exotic and never get bored of what is available. I fear back home I will find it hard to find ANY sushi restaurants let alone a good one and don't even get me started on Chilango… can you open one in Nottingham or Hull please?
The OPPORTUNITIES are endless. You can do almost any job you can think of, you can meet any number of famous, inspirational, unique people and you can take part in any kind of course or class every weekend. I think it may be hard to find event a decent gym close to my home, let alone a quirky class on some new skill I haven't even heard of yet!
So why am I leaving?
A whole bunch of reasons, for starters I quit my job so that thing called a paycheque isn't keeping me in the city. I'm a country girl and never saw myself settling in the city, not to say I won't be back. Trying my hand at the freelance life is much easier where my overheads are low and quite frankly there are a LOT less distractions.
London I love you, we haven't fallen out, merely taking a little break, an open relationship if you will. I love the hills, local shops and closeness to family as much as I love all the amazing things you have to offer. I will miss you, I will return often and most importantly I THANK YOU for 6 of the best years of my life!