Dog sledding with Beito Husky Tours
Last month I ticked off one of my top bucket list items and it was every bit as exciting, adventurous and special as I expected.
Dog sledding truly was one of the most spectacular experiences of my life!
I was told that dog sledding from Oslo wasn't possible, you need to be further north where the snow is frequent and views incredible, but I managed to find a company who do a day trip out of Oslo and back. Beito Husky Tours organise a smooth sailing trip for you on a public bus and private truck to their dog sledding centre. This day trip isn't for the faint hearted, it is 8 hours of travelling for half the amount of time enjoying the northern area around Øystre Slidre.
Dog sledding with Beito Husky Tours
Once my friend Swatee and I arrived in the small village we were asked 'is that all you have with you?' as we waddled to the truck in what we thought was a LOT of layers! We had pretty much worn everything we had brought with us and were sure we had wrapped up warm enough. However with temperatures as low as -13 degrees we were quickly taken inside the hut to put on an all in one snow suit over all our other clothes. These people know their stuff though and we were pleased to be cosy once we got out on the ice.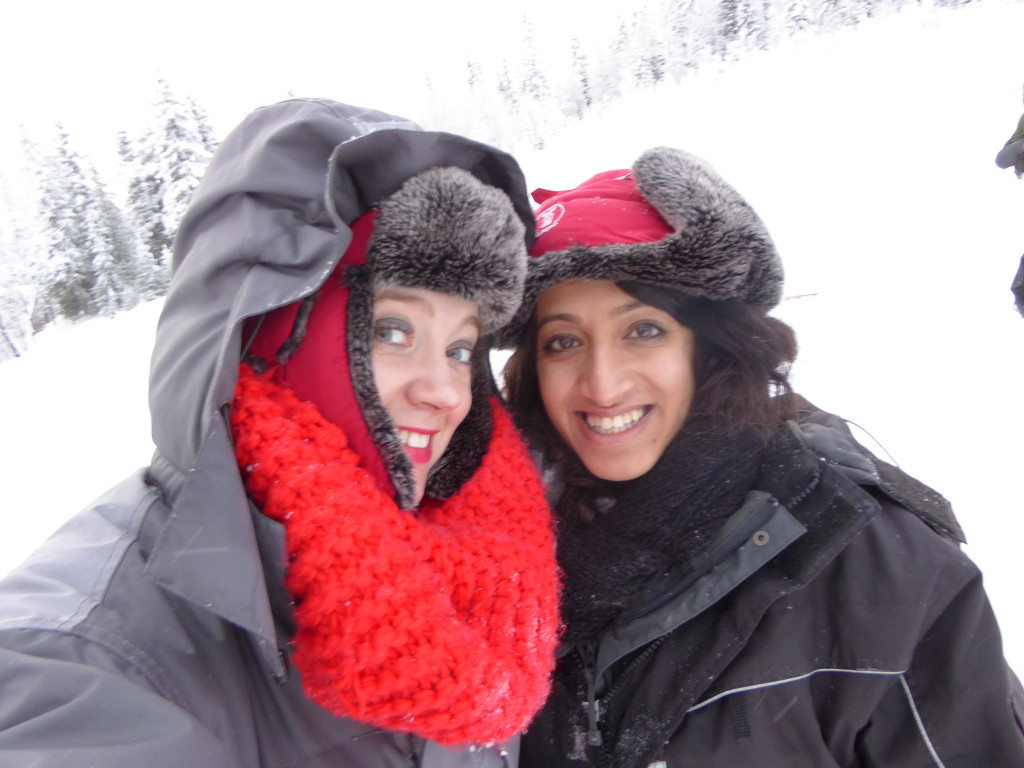 Before the dog sledding begins you have time to get to know the dogs. My favourite part of the day I was determined to say hello to as many of the 46 huskies as possible. They were so friendly, each dog wanting its chance at giving you hugs and kisses and getting a few pats. I would have been quite happy just hanging out with the dogs all day but the real fun was still to come. Once our sleighs were ready we chose 6 dogs per sleigh and were taught how to harness them and attach them to the sleigh before it was time to set off.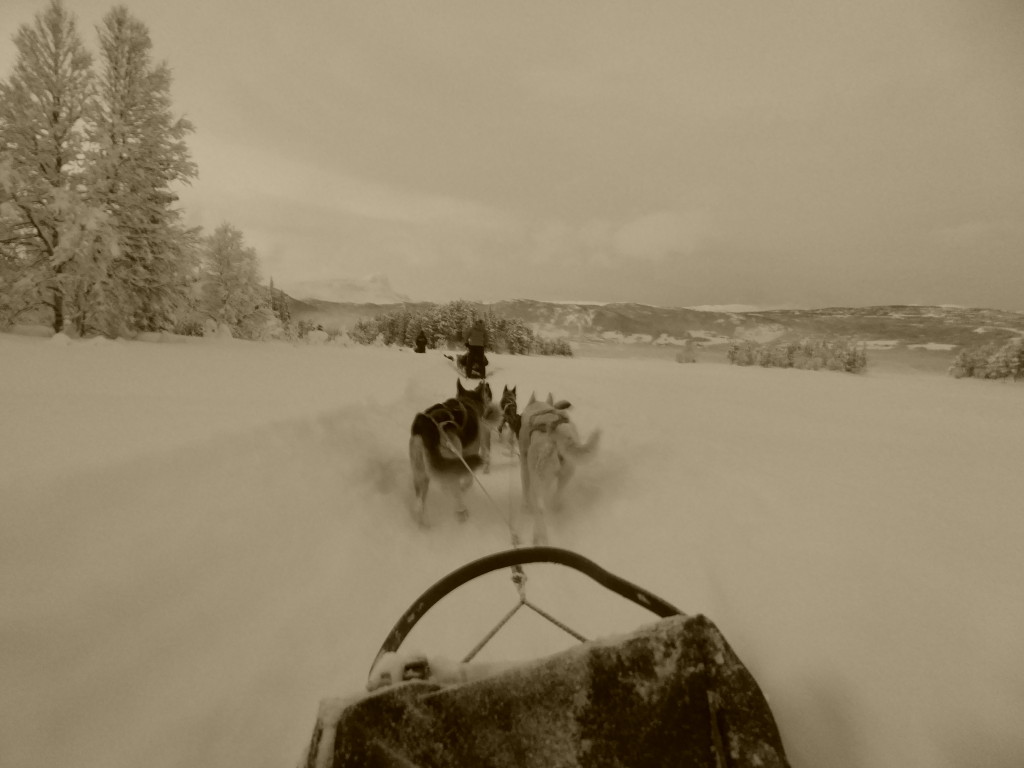 We were mushing across a frozen lake, though had we not been told it was a lake you wouldn't have known. The snow was deep and beneath the snow was 22cm thick frozen ice. We switched between leading the pack and enjoying a leisurely rest on the sleigh. The views were something else and we both felt like we were in a dream and couldn't stop saying
'I can't believe we're doing this!'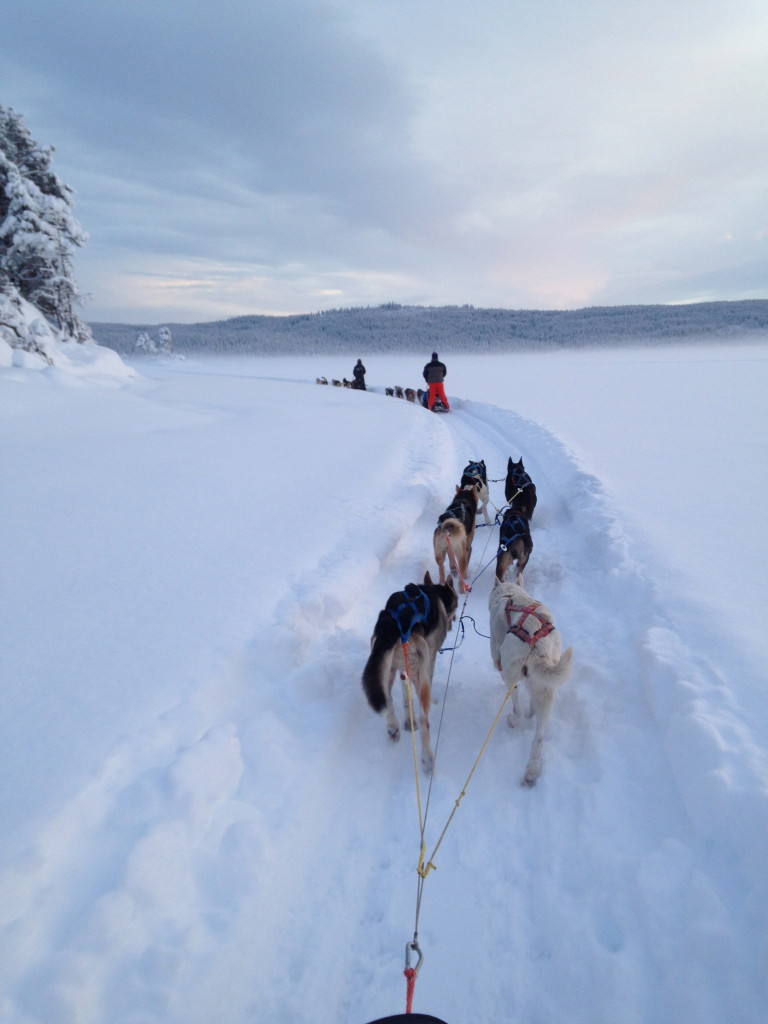 The cold wind slapping our faces, the sound of the huskies lightly running through the snow, the views and sunset across miles of freshly dropped snow. Everywhere you turned it was like you were staring at a postcard.
After two hours out on the snow we were starting to get chilly, but still I didn't want this experience to end. First a push up the final steep hill to help the dogs and then it was time to say farewell and start the long journey home.
 Was it worth it? A million times yes!
There are loads of places you can go dog sledding in Norway, but if you are only in Oslo for a short time I recommend Beito's day trip. They looked after us well, the dogs were some of the friendliest of any breed of dog I have ever met and altogether it was one of life's experiences that will go down in history.
I was offered a discounted rate on my dog sledding experience but as always everything I say is honest and true to my experiences and not biased by the discount I received. I would definitely recommend this trip. Perfect day trip as part of a long weekend in Oslo.