The best hot springs in São Miguel, Azores
Wow! The hot springs in São Miguel were incredible. Naturally heated, naturally sourced hot springs and swimming pools in abundance across the island.
When I was invited for a press trip to the Azores with Ryanair I was excited and intrigued. I had heard of the archipelago in the Atlantic, that forms part of Portugal, but I knew very little about it.
We received our itinerary and I was instantly excited by the big list of visits to Natural swimming pools and hot springs in São Miguel. If you're a regular reader of my blog you will know I love wild swimming and will take any opportunity to swim in the sea. Even if it's the middle of winter in the UK.
There is something that just feels far more thrilling and enjoyable when you take a dip in a natural swimming pool, compared to a typical man made pool.
São Miguel has managed to get the perfect mix. Many of the hot springs have been slightly man made, in that they have created areas to swim, but they are built into the natural rock. However, it is natural volcanic water that runs through them and they are heated by the volcanoes the island is made of.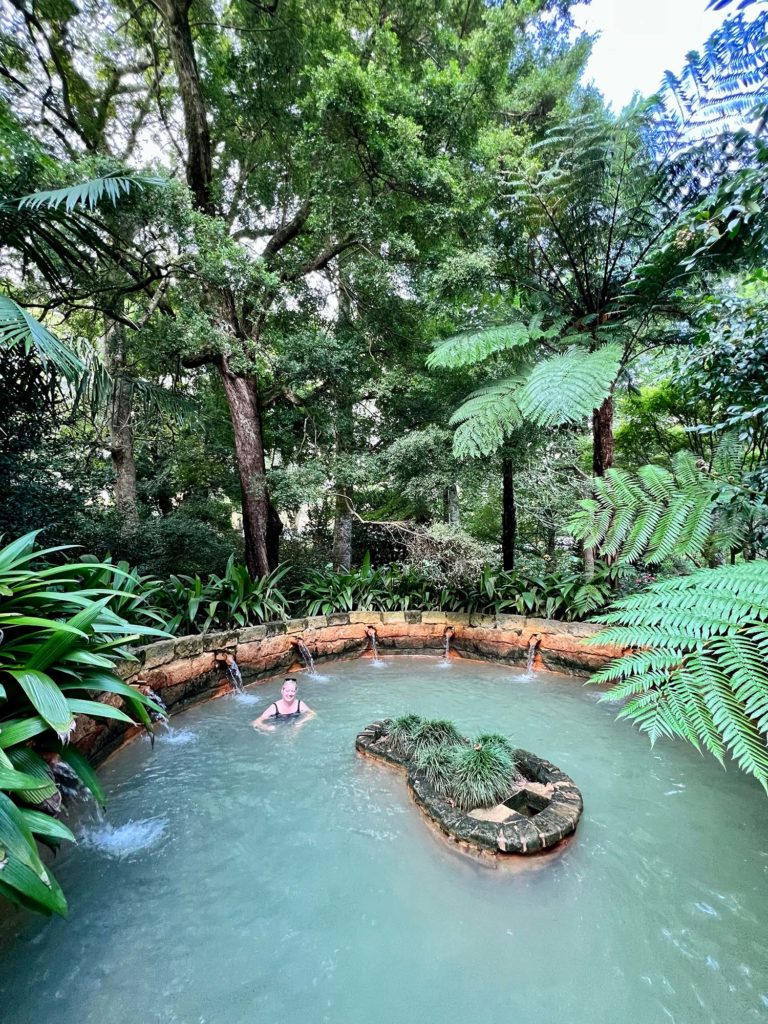 Tips for visiting hot springs on São Miguel in the Azores
If you're thinking of visiting the hot springs or natural swimming pools in São Miguel or on other islands in the Azores, here are a few tips and things to remember.
The temperature changes and is dependent on the weather and time of year. Certain pools may be hotter than others depending how close they are to the source.
Some of the water can stain your swimming costume, especially at Terra Nostra Park. Don't wear your favourite bikini. I opted for a simple black costume to hide any stains.
Same goes for your hair! If you've recently died your hair don't get it wet. If you recently highlighted your hair it could go orange!
Don't wash in the water or use any unnatural shampoos, washing detergent etc.
Plan for the weather. Often the hot springs are better when it's colder out, but that means you need to be ready for when you get out with a big fluffy towel or dry robe. That said it never gets 'too' cold in the Azores.
These are public spaces, leave them as you found them and make space for others to enjoy them too.
The best hot springs in São Miguel
I've put together a list of the best hot springs on São Miguel island. We also visited Terceira island where they had lots of natural swimming pools and sea swimming locations too which I will share in another blog post. Terceira doesn't have any hot springs, though I found the sea temperature totally manageable.
Caldeira Velha Hot Spring
Caldeira Velha was the first hot spring we visited and set the tone for the rest of the press trip. These warm pools are located on the north side of the Fogo volcano. It is free to visit for locals, however tourists pay €10 to visit for 1.5 hours. This includes use of the changing rooms, toilets, pools and a visit to the interpretation centre.
To get there you will need to drive or organise a tour that includes a stop here. Your ticket price includes parking too. There are 3 different pools, with each one being slightly different temperatures. In the high season (May 1st – September 30th) it is open from 9am to 8.30pm 7 days a week.
Tips for visiting Caldeira Velha
One of the pools was much cooler and didn't have anyone in, this is due to a change in the water temperature, the bottom two pools are the ones for warmth!
The opening times change off season so check on the Caldeira Velha website for up to date costs and times
Worth booking in advance as it can get busy in peak times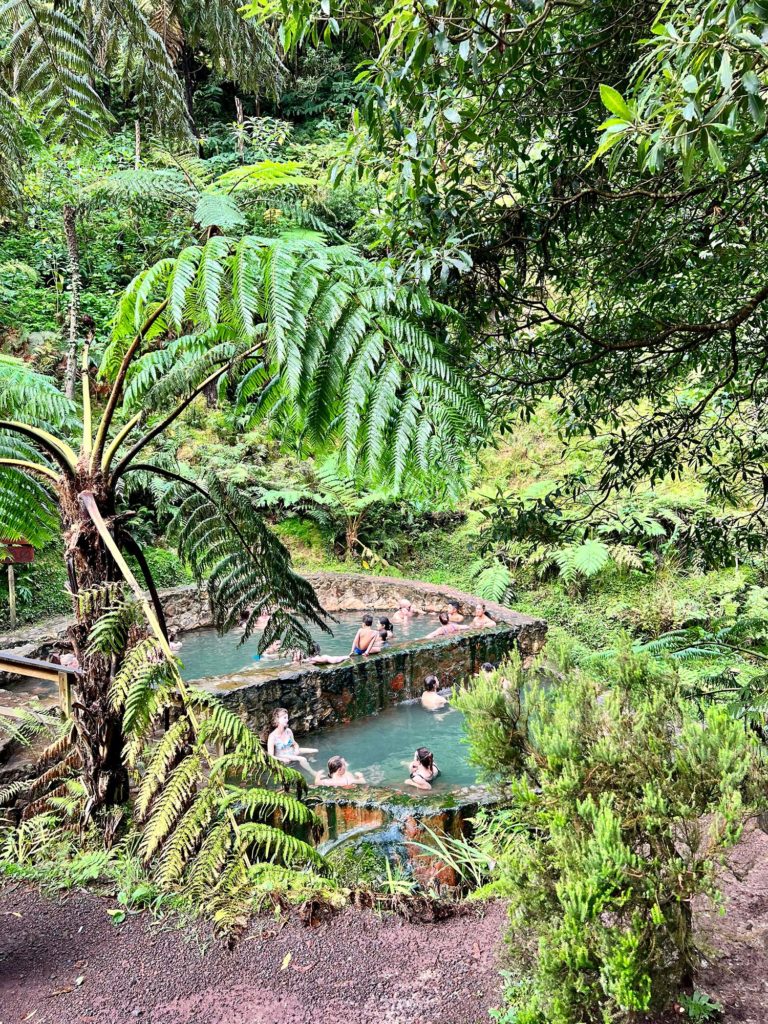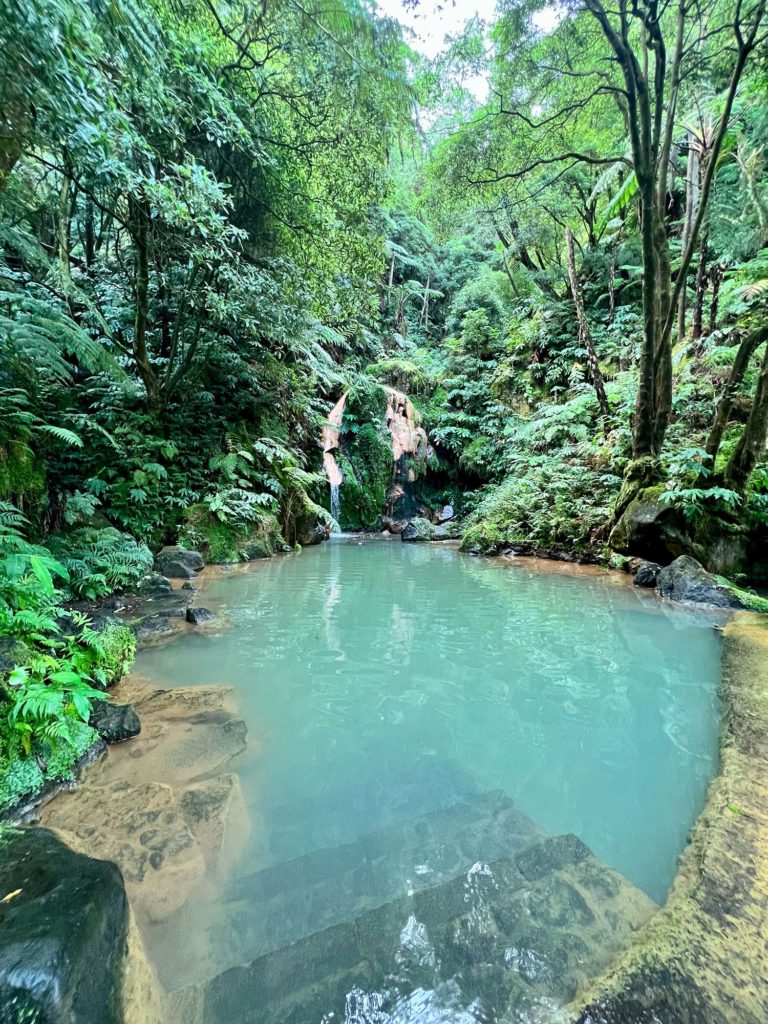 Terra Nostra Park
Terra Nostra Park is a beautiful private park, hotel and thermal pool. As with Caldeira Velha it is €10 to visit and that includes access to the park and pools. You can pick up a ticket as you enter and it lasts all day.
There is a large thermal pool that is deep enough for swimming and ranges from 35-40 degrees celsius. It is orange due to the iron oxide and contact with oxygen. It isn't great for your swimming costume or died hair (it could change the colour!) however it is good for your skin and bones. I wish we had one just like this in Matlock, though our local New Bath Lido will do.
As well as the large orange pool, there are also two smaller pools, each naturally heated. One has a little shower within it and both have flowing water. I could have easily spent a whole afternoon here.
There are changing rooms and toilets here too. It is definitely worth exploring the park surrounding the pools too.
Key tips for visiting Terra Nostra Park
You can just buy a ticket as you enter for €10 and come and go throughout the day
around 2-4pm can be particularly busy with bus tours
worth visiting the hotel restaurant and trying the famous Cocido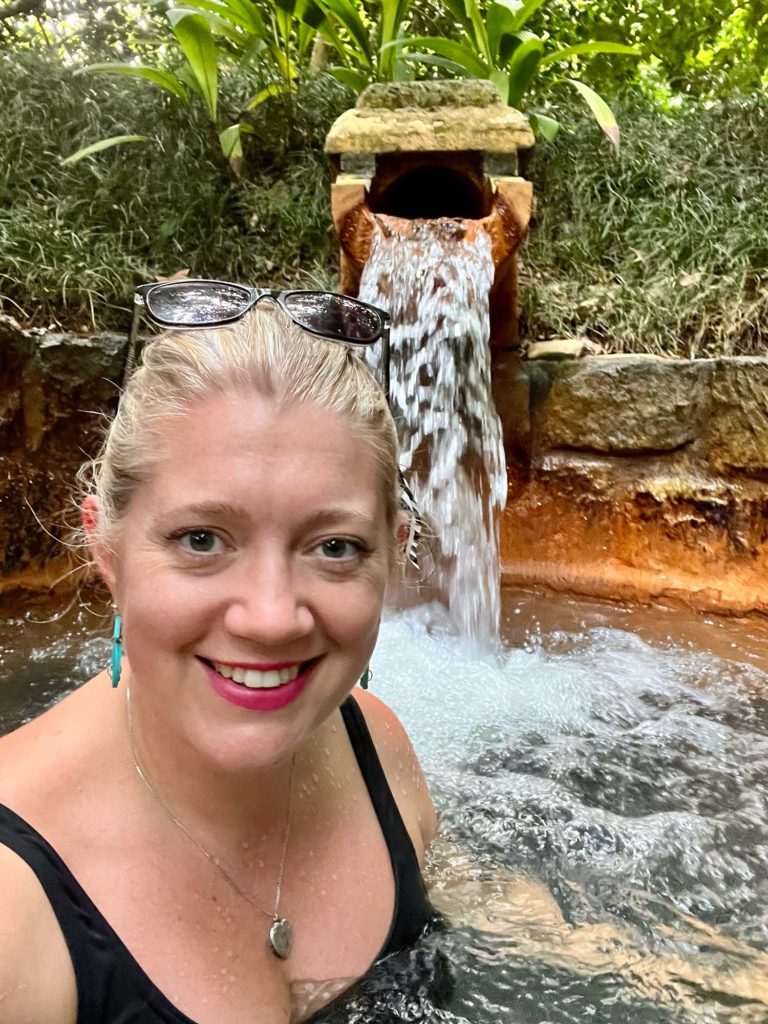 Termas de Ferraria
I was absolutely gutted that we couldn't swim at Termas de Ferraria due to the weather and large scary waves. I don't know of anywhere else that has a swimming spot like this. A natural underwater hot spring feeds straight into the ocean meaning it mixes with sea water and is around 34 degrees celsius.
The volcanic rocks form a natural swimming pool and they have added some steps to help with getting in and out. There is also a lifeguard on duty most of the time. There was a lifeguard when we were there, but to stop people going in. Tempting, but you soon see how fierce the waves could be!
They also have changing rooms and toilets and a big car park. It is free to visit.
Key tips for Termas de Ferraria
Beware of the weather, do not swim when there are strong waves
It is free to swim and use the toilets and changing rooms
There is a Termas de Ferraria spa there if you want some added luxury to your visit.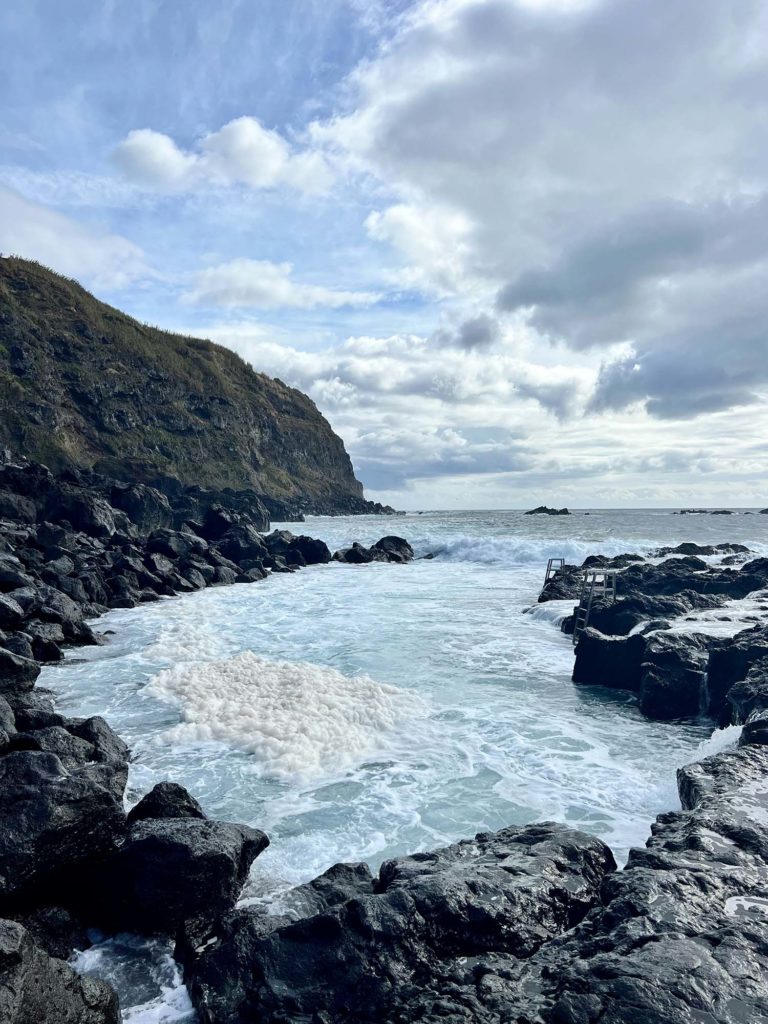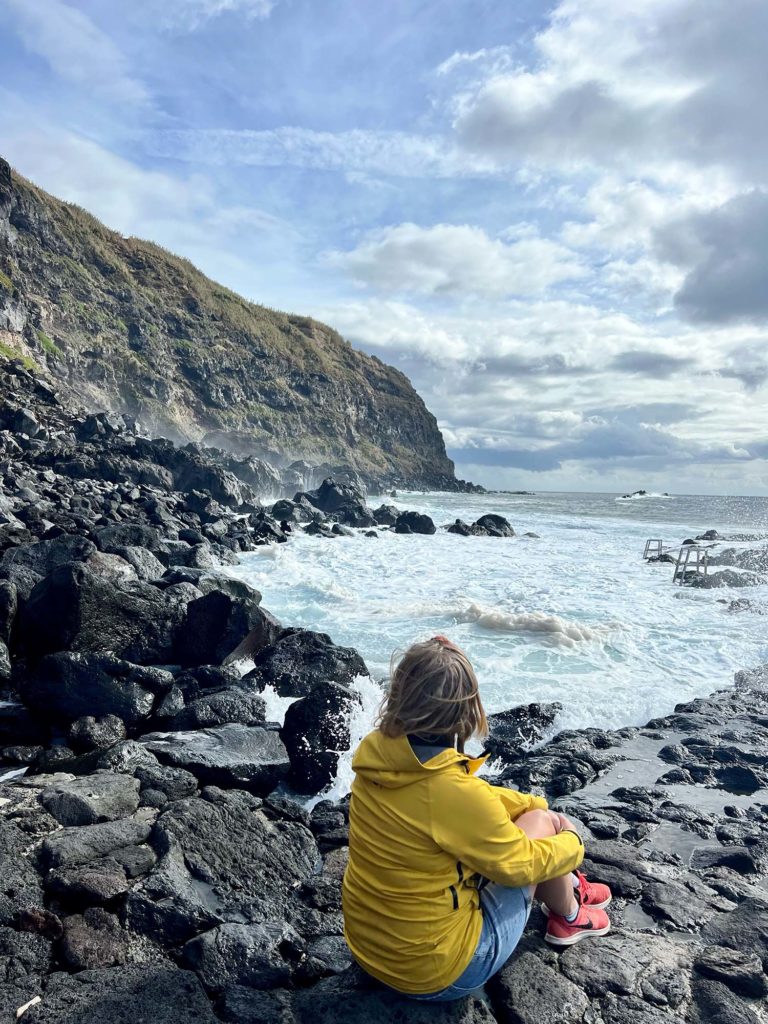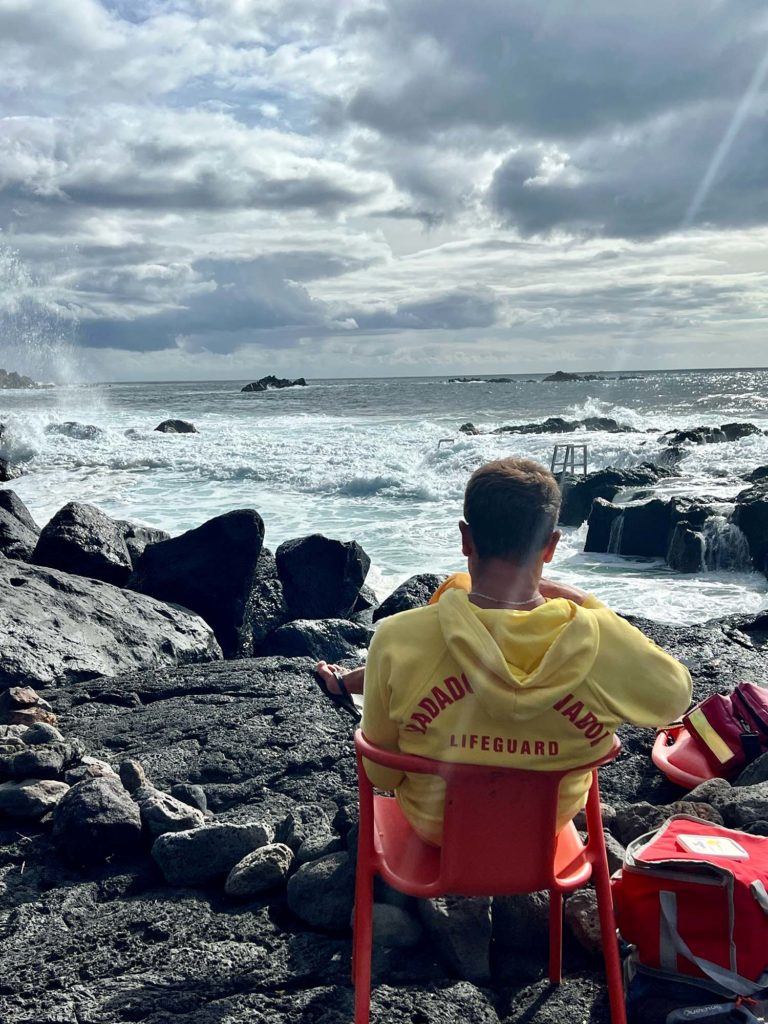 Caldeira Hot Springs
Caldeira Hot Springs is much smaller than the other locations. It is in a small village not far from Ribeira Grande. I would recommend visiting if you fancy a spa treatment. They do mud massages that look divine.
The outside hot pool is very small, but you can use it for an hour for only €3. Facials and massages start from about €30 but need to be booked in advance.
Tips for visiting Caldeira Hot Springs
A quieter location so probably the best place to relax
Try lunch across the road at Restaurante Caldeira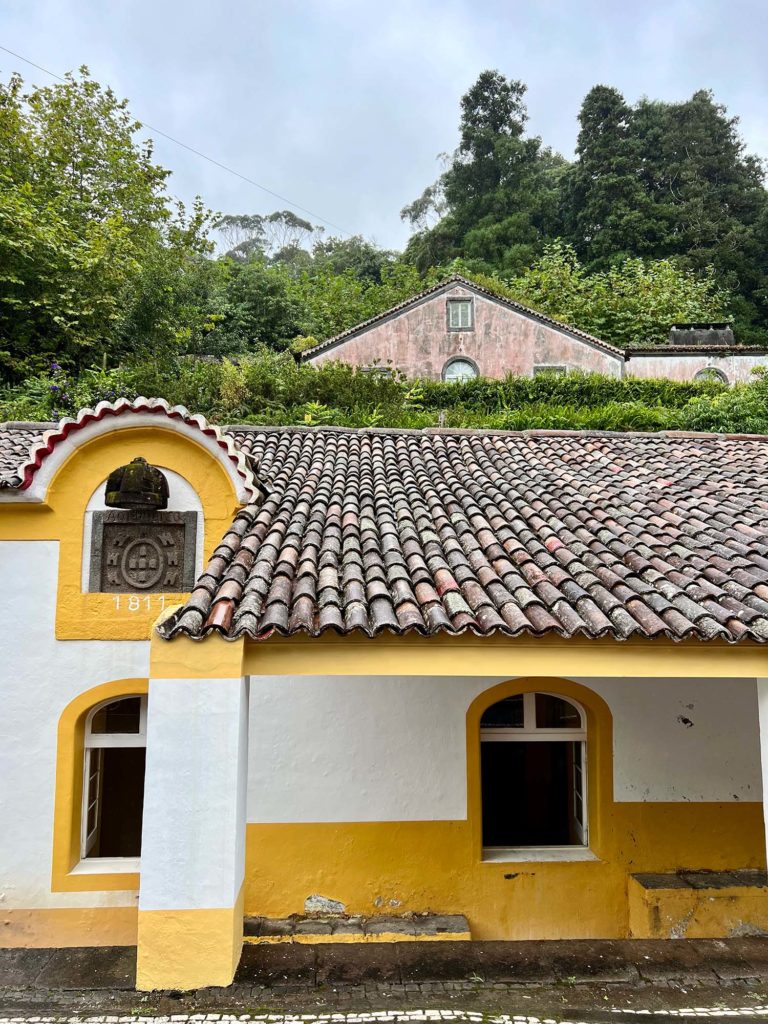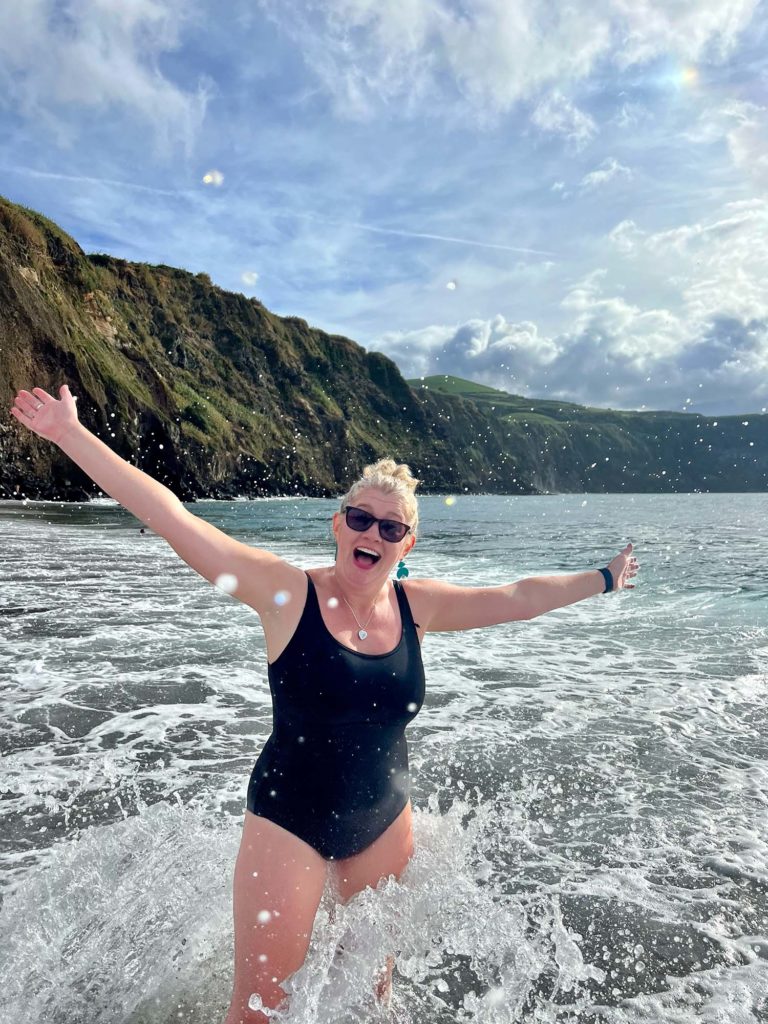 These really are the best hot springs in São Miguel. I also recommend finding some spots to swim in the sea, for example at Mosteiros, a beautiful black beach. The waves were surprisingly strong though so do be careful.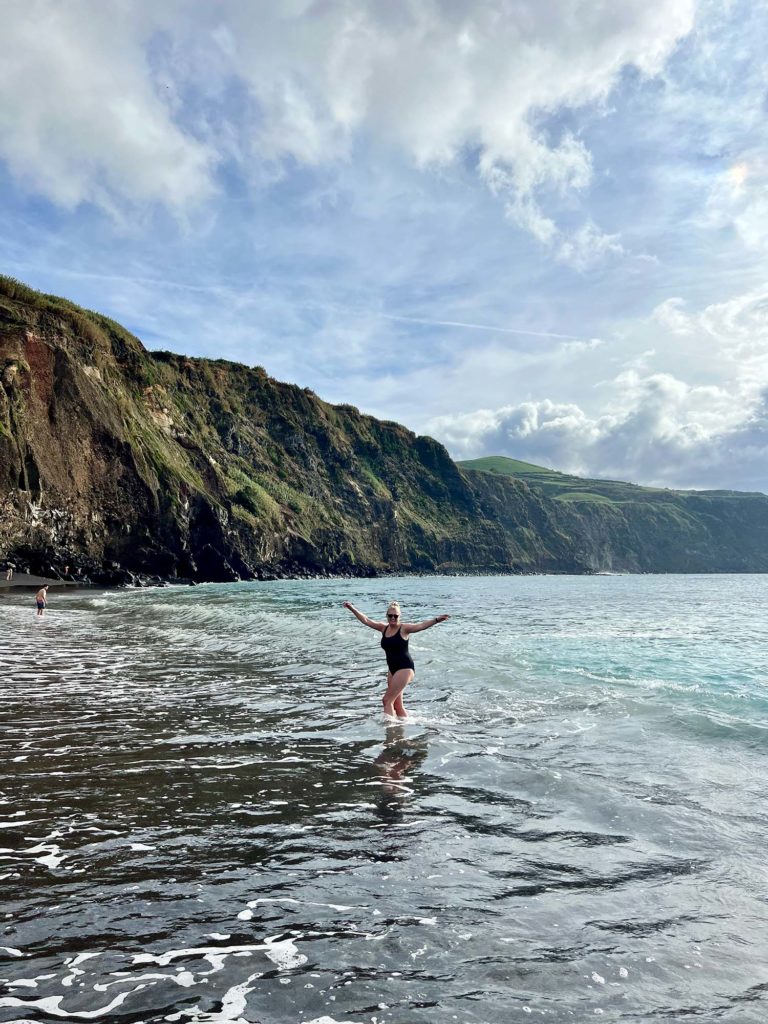 Do you recommend any other hot springs to visit in the Azores?
I visited the Azores on a press trip with Ryanair. You can fly to São Miguel island from London Stansted for as little as £29.99 (one-way). An absolute bargain to visit such an incredible place.
Other blogs you might like