The quirkiest place to stay in Bristol: In a rocket at Brooks Guest House
Bristol is a city filled with independent coffee shops, unique restaurants and ethical brands. A city that rivals Brighton for quirkiness and London for start ups, it is the perfect destination for a guest house like Brooks, the quirkiest place to stay in Bristol!
Nestled in the middle of the St Nicholas Market, Brooks Guest House seems a guest house like many others when you first walk into the courtyard. It appears to be your typical central city B&B, until you look up and all is revealed.
The quirkiest place to stay in Bristol
Brooks Guest House has four silver Rockets on the roof of their hotel. The spitting image of the traditional Airstream caravans, the four rockets were made bespoke, nearby in Worcester, with personalised interiors.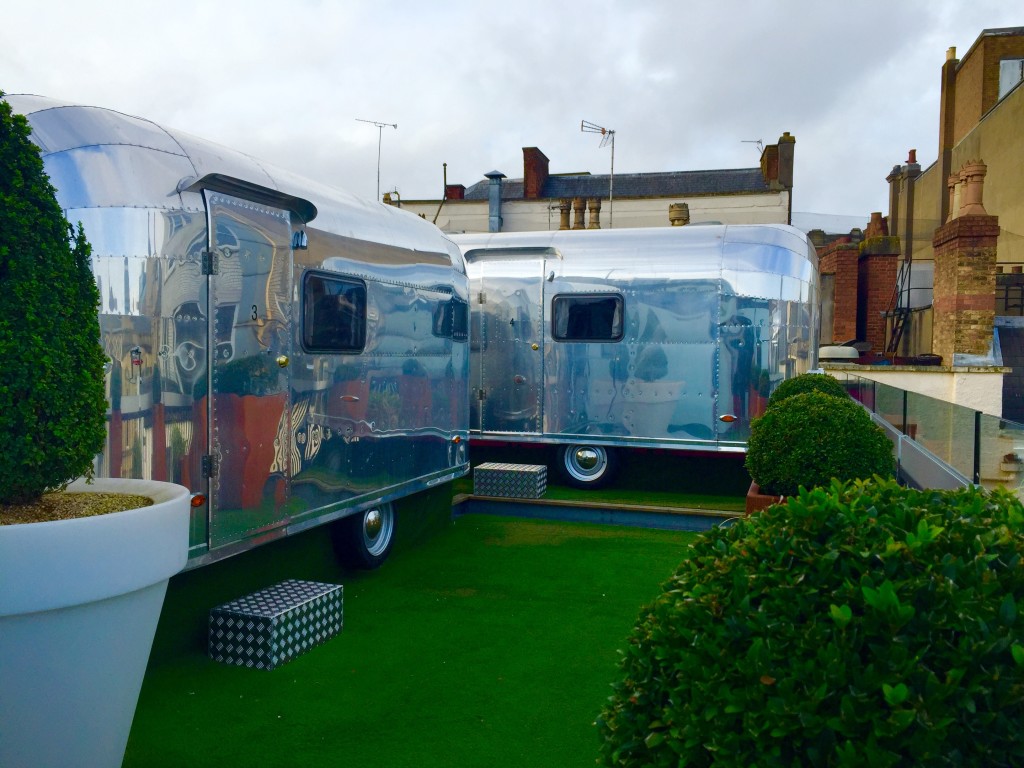 The Brooks Guest House Rockets
I arrived to blue skies with the rockets glinting in the sunlight, as the wild winds of hurricane Henry blew across the roof. The rockets are on the top of the third floor evenly placed on fake grass, with a variety of green plants surrounding them, giving you a warm welcome.
In the summer I can imagine some beanbags outside or deck chairs so you can truly enjoy the roof top views. I am here in winter though and so I swiftly opened the door to see what lay ahead in my rocket.
I stayed in the smallest sized rocket at 16ft long, though even the smallest rocket fits a surprising amount. A decent sized double bed, with TV and bedside ledge sits at one end. At the other end you find two comfy chairs with a small table between them and in the middle there is a fully equipped bathroom with properly flushing toilet (not like most caravans), strong shower and small sink.
There is cleverly placed storage for your suitcase under the bed and the rocket has everything you might need from a hair dryer, to tea and coffee making facilities. They even put in a small heater in case the in built heating doesn't warm you up enough.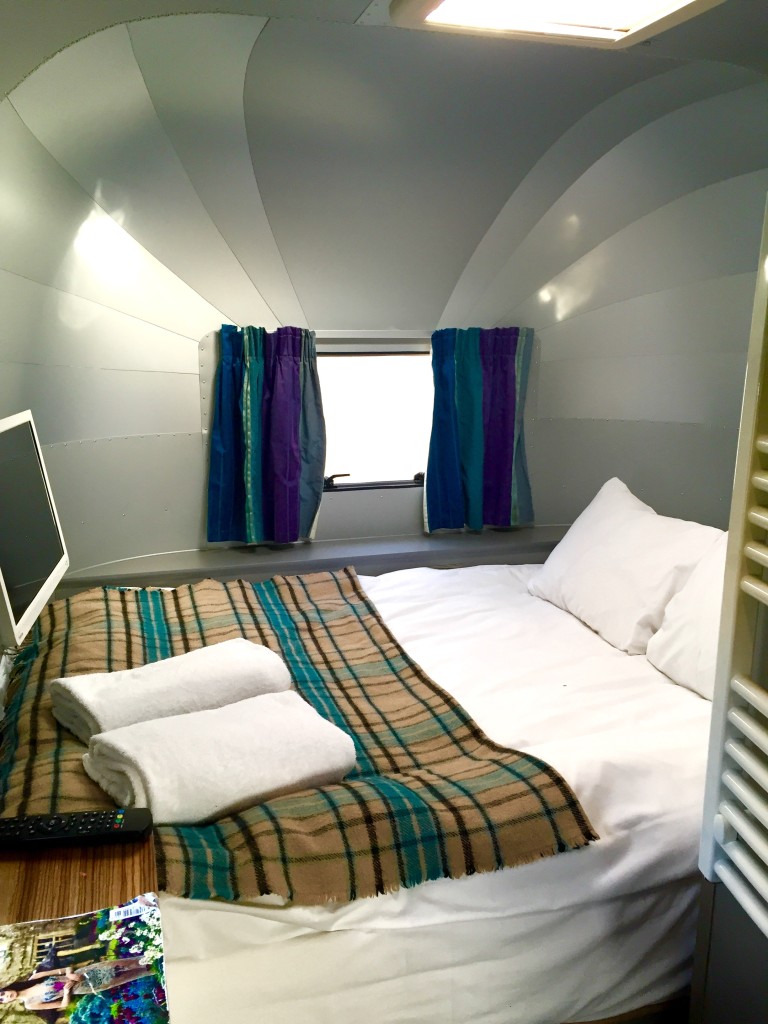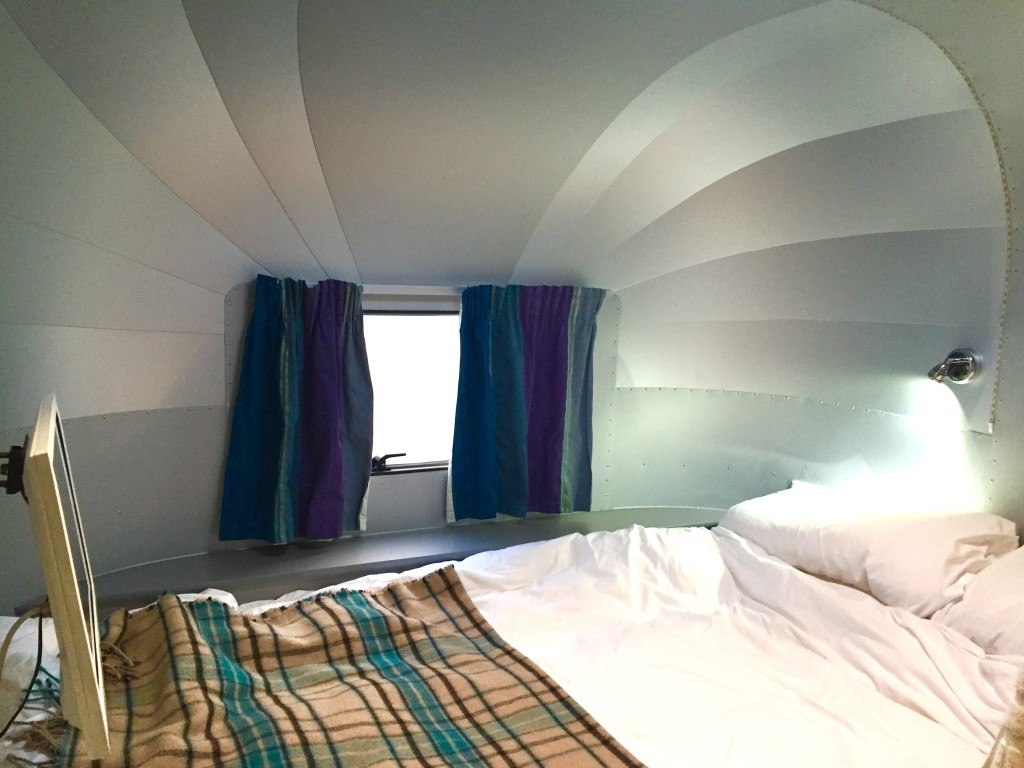 My bed was immensely cosy, with pocket sprung mattress and feather pillows and duvets, I curled up in bed with my latest book before sleeping like a log. The extra blanket meant I was warm enough throughout the night too. I briefly used the additional heater when I woke up in the morning, but after a hot shower I soon turned it off as the in built heating was just right, even in the thick of winter.
Best point of my night's sleep… I didn't blow away!
There were a few more noises outside than you might get in your average hotel room, such as the nesting pigeons, but it made my rocket feel all the more comfortable and cosy inside.
To get an insider's view of the Brooks Guest House Rockets then watch my little video, complete with personalised poem. Let me know what you think?
Breakfast at Brooks Guest House
Breakfast is served on the ground floor from an open kitchen with individual and shared tables to choose from. They have a range of cereals, yoghurts and fresh juices to start you off and I was quickly greeted with a smile and asked if I would like tea, coffee or hot chocolate.
For a small guest house they have a great selection of cooked breakfast, including their daily specials. I was torn between hot porridge and fresh fruit or something that included bacon! I opted for the crispy bacon and scrambled egg on sourdough toast to kick start my day. They offer take out breakfast baps for those in a rush too, which I thought was a lovely touch.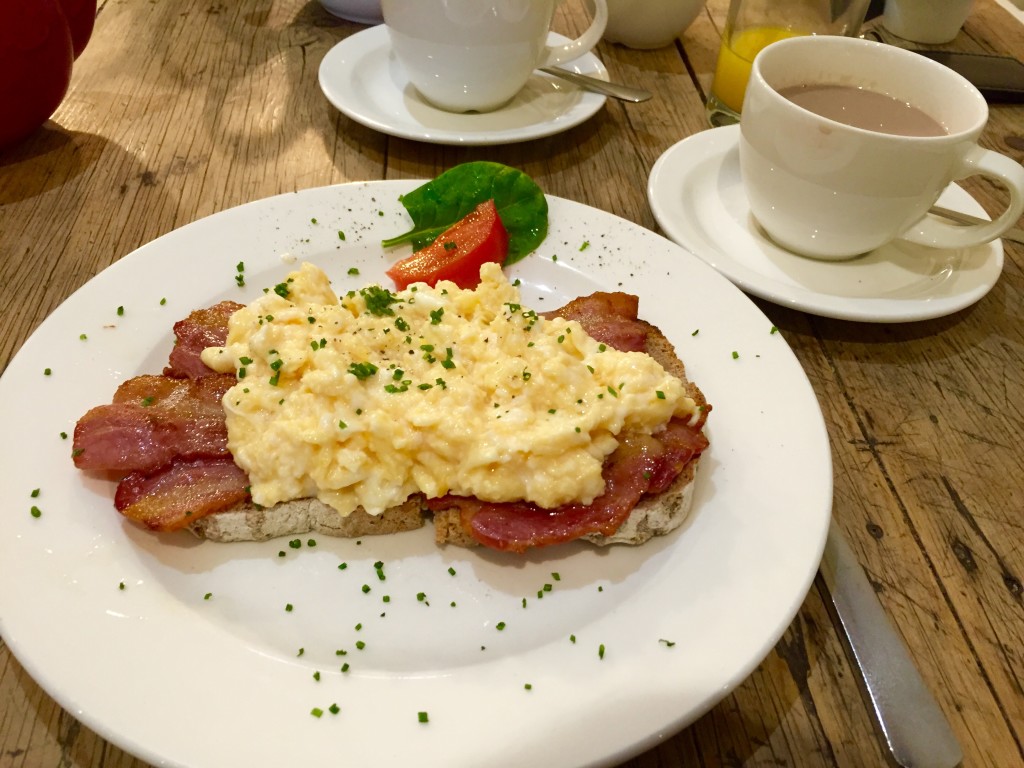 The downstairs lobby also has a comfy seating area and an honesty bar. I thought this a novel idea and helped myself to a glass of locally made white wine to take with me to my rocket before bed the night before. When I checked out they didn't ask, but I was of course honest and told them about my glass of wine which was added to my bill. A good price at £3.75 for whatever sized glass you happen to pour.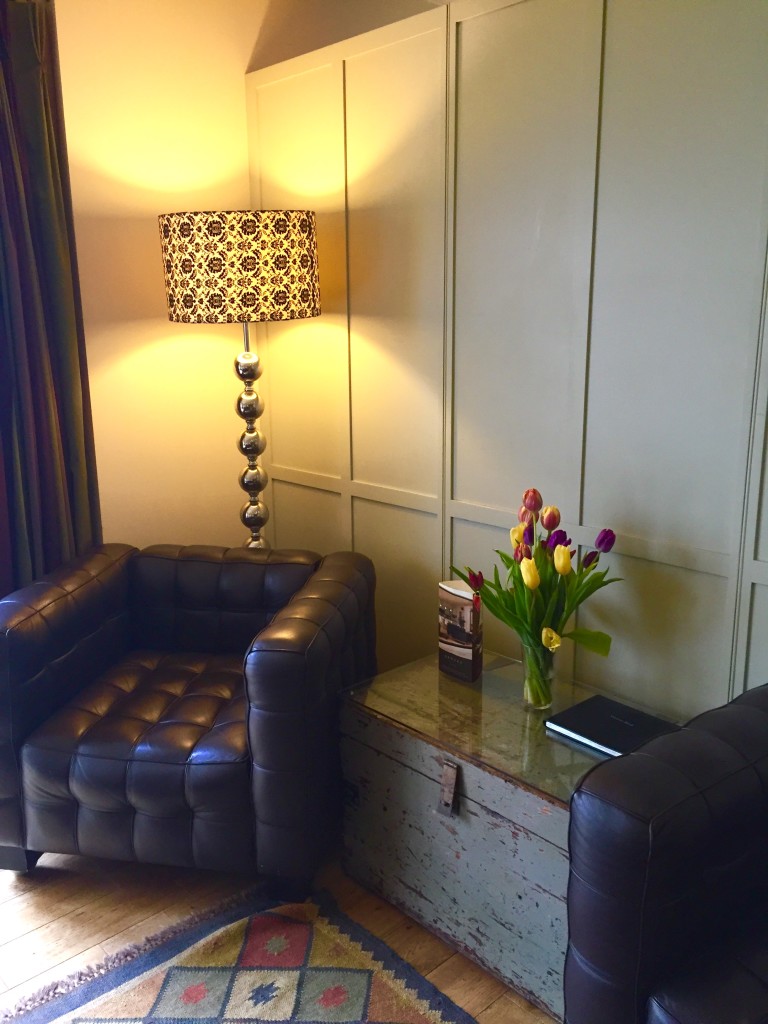 All in all I thoroughly enjoyed my stay in a rocket at Brooks Guest House and if you decide to give it a go I hope you enjoy it too. Even in winter a rooftop stay in a silver rocket is a cosy and quirky alternative to your average hotel room.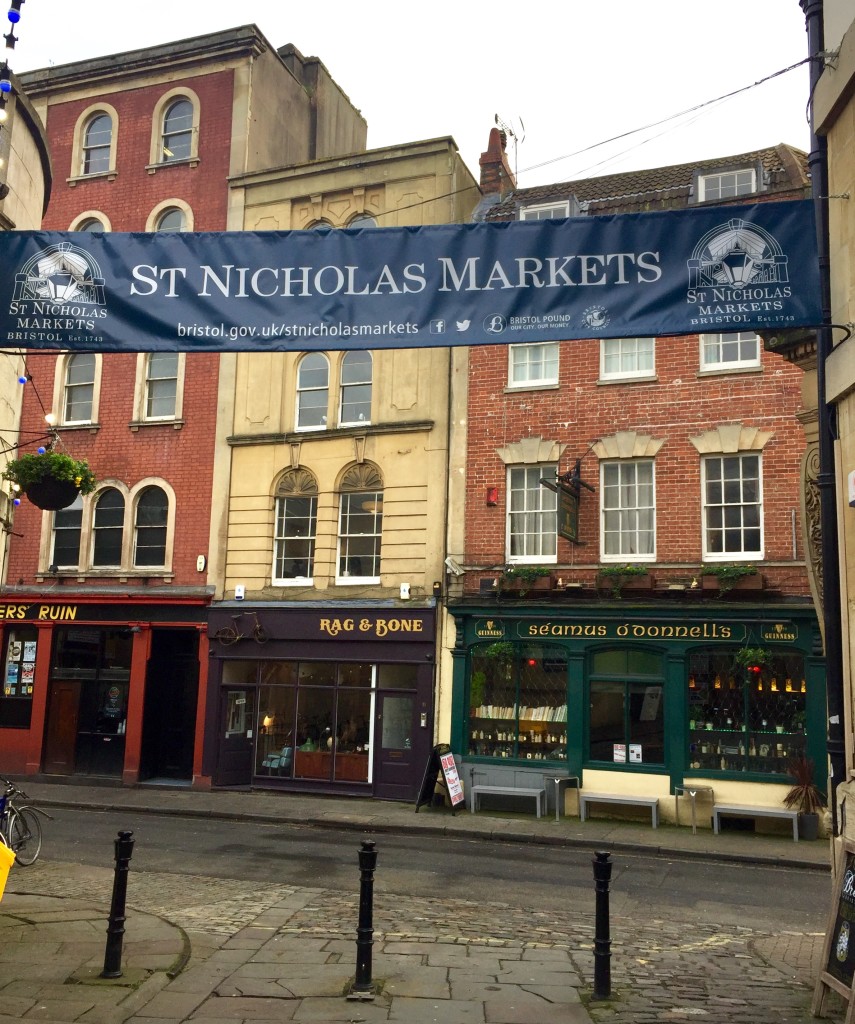 Things to do in Bristol
While in Bristol I had hoped to visit my friend's pop up food yurt, Eat Drink Bristol Fashion, but sadly it was under renovation. I did however have a most delicious steak at The Ox which is just around the corner from Brooks Guest House. They do a very reasonably priced early bird menu of a rump steak with chips and sauce and a glass of wine for £12.50. It meant I had budget for a scrummy octopus and chorizo starter and a dessert too. What's not to love.
I visited Brooks Guest House on behalf of Travel Supermarket. They have an amazing list with 11 other quirky places to stay in the UK.
As always the views in this post are 100% my own.
Do you think Brooks Guest House is the quirkiest place to stay? Have you stayed anywhere quirky in the UK or further afield?