Where to stay for business travel in London – Holiday Inn Express, Ealing
Since leaving London and moving back to Derbyshire I have found myself regularly returning to my old home for various bits of work. I am loving living back in the countryside, but London will always have a certain pull for me and more importantly it is where a lot of my work contacts are!
So when I was asked if I would be interested in reviewing a Holiday Inn Express in Ealing I jumped at the chance. I timed my stay for when I was in London delivering training at the Refugee Week conference, so after a busy day training it was great to know I had a lush hotel room to return to.
I lived in Ealing about 7 years ago and remember my time their fondly, living with one of the best housemates ever and being round the corner from two more of my favourite people (this doesn't happen often in the great huge city that is London) I had loads of crazy nights out, dinners in, house parties and general fun times with friends. Ealing was my home for almost two years and just returning to West London was exciting.
I arrived to the Holiday Inn Express to smiling faces and very friendly staff. They have recently rebuilt the hotel from scratch and renovated the 'Next Generation' of Holiday Inn Express in modern bright colours. Even if the staff hadn't been smiling the plush sofas and cushions, lamps and magazines available in the lobby were all welcoming.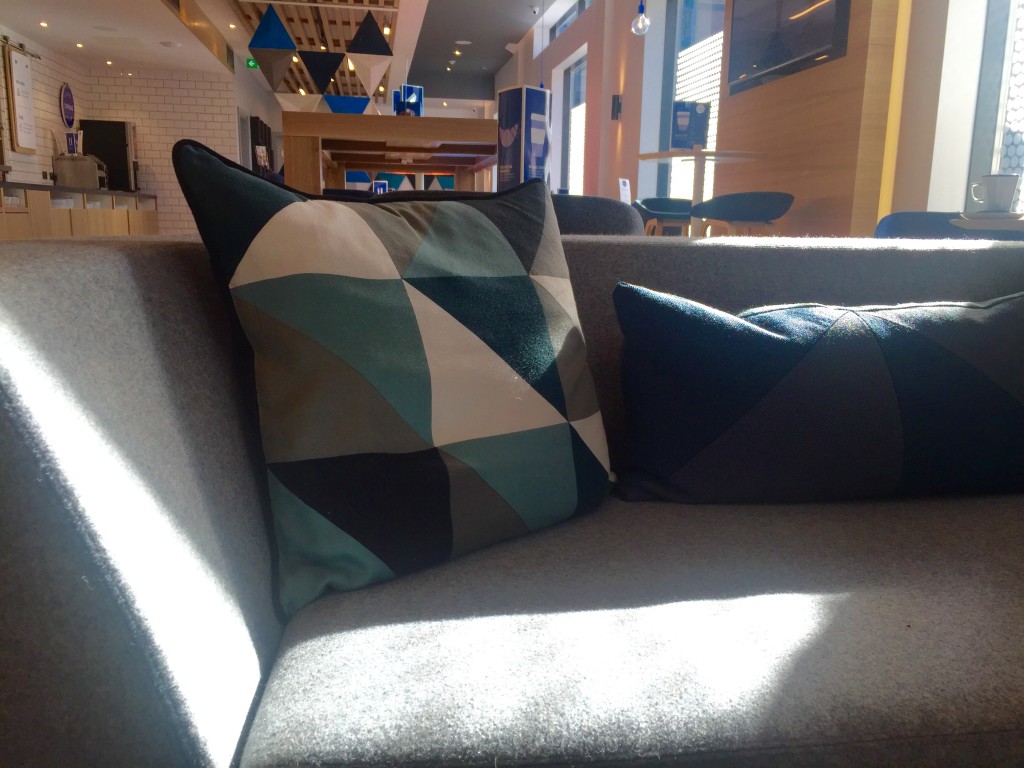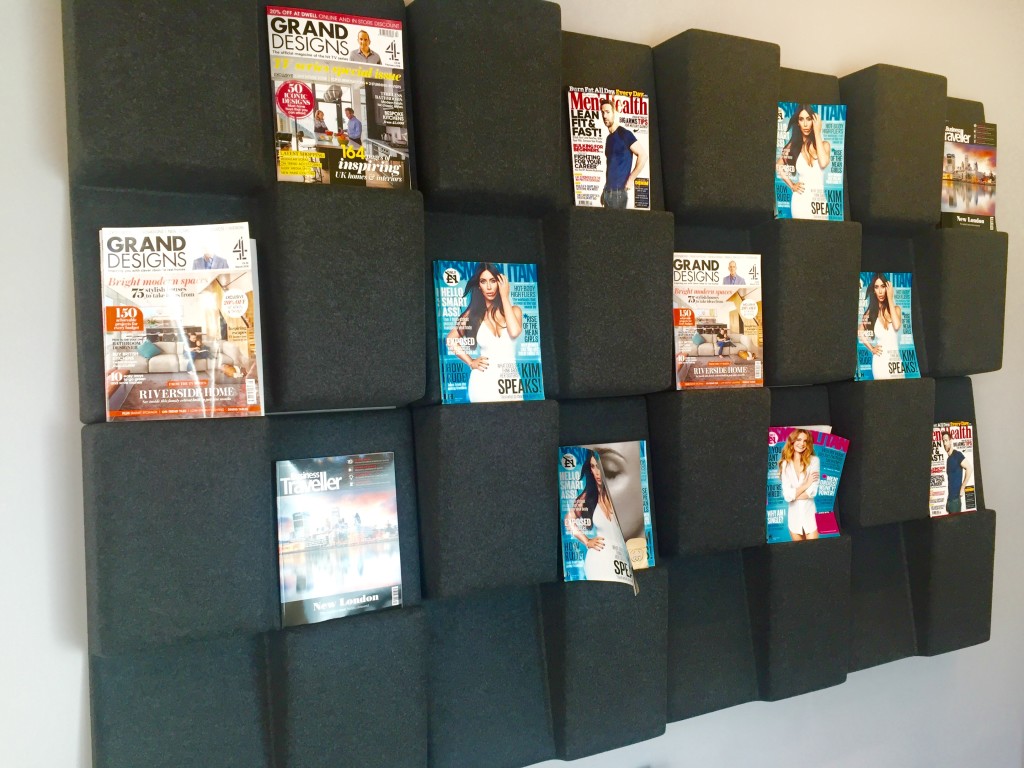 My room was clean and simple with a funky edge. The new Next Generation rooms offer everything you could want for a stay in the city. The new Next Generation Holiday Inn Express hotels have been developed to meet the changing needs of today's short stay traveller… just what I was after for a night in the big city.
They conducted extensive research with innovation experts to find out what matters most to short stay guests at every stage of their journey and every single element is based on guest insight. It really does have everything you need for a business stay in a hotel, from a confortable night's sleep to a place to eat or meet with friends and colleagues.
Here are a few of my favourite things about the Holiday Inn Express in Ealing:
You can hook the TV up to your own Netflix account. I didn't do this due to there being a great film on 'normal' TV but I like the idea of being able to catch up on your favourite Netflix series from the hotel TV. I have never had a TV in my bedroom so it is always a luxury when I visit hotels to sit in bed and put the TV on.
The moveable chair and desk is a quirky idea – Rather than having a traditional desk/dressing tables in the room there is a twirling chair and small desk that you can move around the room to wherever you please. The chair made me feel a bit Austin Powers too… I liked it!
The pillows – you can request different pillows if you don't like the ones that come with the room. I was very happy with my puffy but squishy pillows and had a delightful night's sleep.
As usual I forgot my toothpaste, but the hotel came to my rescue with a spare toothbrush and toothpaste to keep me fresh and clean until I returned home.
After a blissful night's sleep I woke to a cup of tea in bed (made by me with the in room kettle) while I watched the morning news, followed by a lush power shower. The bathroom had an in built shampoo/conditioner dispenser, which just about did the trick, but I do prefer separate conditioner. With thick curly hair like mine I need all the help I can get to keep it calm!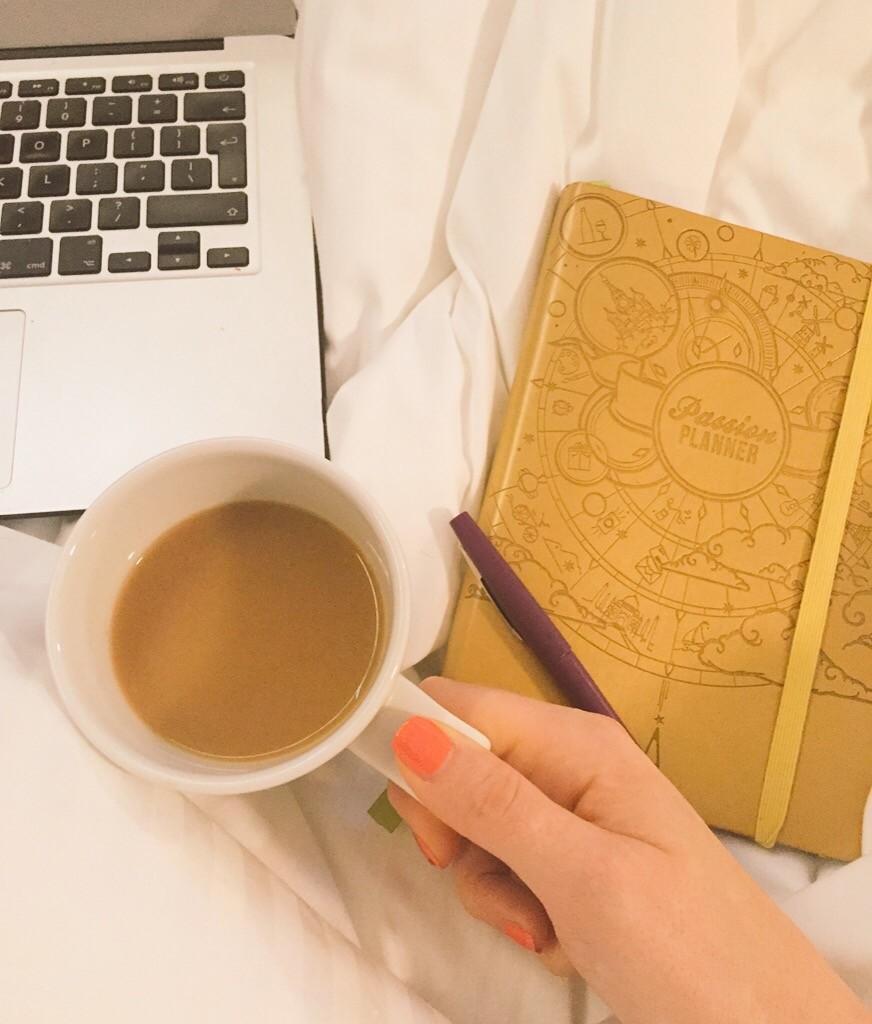 Breakfast is served downstairs and has most things you could want. Hot choices, cereals. Fresh fruit, yoghurt, tea coffee, hot chocolate and everything in between. There is free wifi across the hotel and in your room, that actually works!! No need to log back in and out every time you open up your laptop, like in some hotels, which makes a refreshing change.
After checking out of my room I decided to stick around the hotel to get some work done. Hotel lobbies are hugely underrated spots for freelancers to work from.
As a guest staying in the hotel I had unlimited access to their wifi, plenty of places to choose to work from and an endless supply of coffee or tea. They also have a selection of snacks and pizza or soup to choose from. (these are all additional to your hotel rate)
I stayed for a few productive hours of work before heading off back into the big city and onwards to my next stop for the week. If you're looking for a simple, clean hotel with all the necessities you might need for a business trip in London then I definitely think Holiday Inn Express's new Next Generation hotels is a top choice.
To get the lowest guaranteed price on a hotel room join IHG® Rewards Club for free and book direct with Holiday Inn Express. For more information visit the Holiday Inn Express website.
I was asked to stay at Holiday Inn Express for a review but as always everything is completely my true honest opinion. 
If you like this you might also like…