Upper East Side – The New Cool in Cape Town
When I discovered I was staying in the Upper East Side of Cape Town, visions of Gossip Girl and high class New Yorkers sprung to mind. Arriving towards the hotel was something quite different, the roads leading up to it were filled with factory outlet shops and from first glance I was sad to be staying far out from the centre surrounded by nothing but discount jumpers and last season's sneakers.
We reached the hotel which involved walking through a small shopping area to get to the reception in the middle of the building. As soon as I walked into the reception my mood on the area started to change as I was greeted with that familiar DoubleTree hospitality and even better the scrumptious warm cookie I had become so addicted to. And… the cookies at Double Tree Hilton Cape Town Upper East Side have cinnamon in them… YUM!
By the end of the week I was in love with the hotel, no matter where it was. Here are a few reasons why Upper East Side in Cape Town and the DoubleTree Hotel there is THE place to stay in this city.
The Double Tree cookies!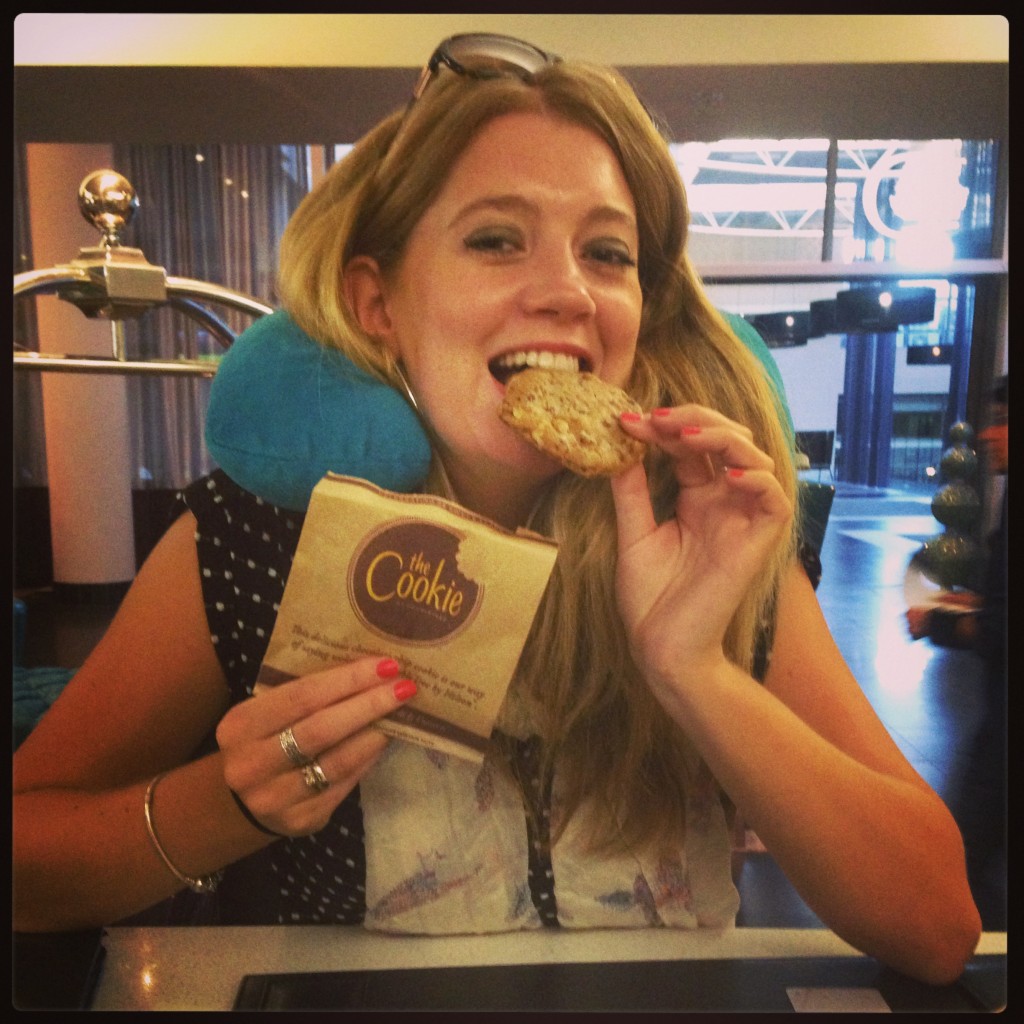 Need I say more?
The food is AMAZING!
The launch of their new menu meant tasting many many tasty dishes designed and cooked by Simon Kemp. It was a taste sensation all evening, from Tuna Tataki to hot smoked duck breast and death by chocolate.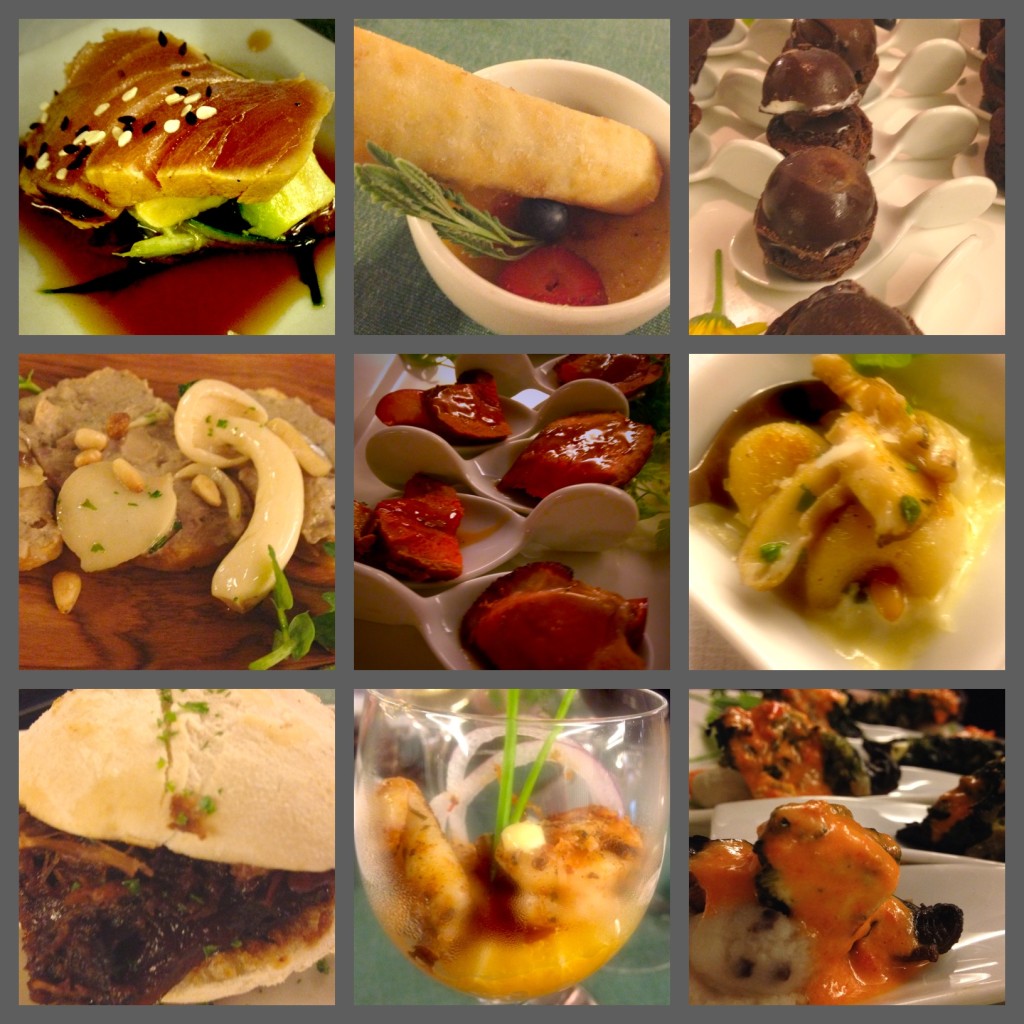 It was all absolute heaven and after tasting everything on the menu, the next night I got to pick my favourite things to eat in full. I was really impressed with the food at the hotel and even more impressed with the cost. The food in Cape Town is really good value for money, a three course meal won't set you back much more than £12 – £15 which considering the quality is an absolute STEAL!
Regular free shuttles into town
The hotel puts on regular shuttles into town and back, doing drops at the waterfront and in town, making it easy to see the main sites of the city without paying inner city prices. Taxis for late nights out are cheap too.
Discount Shops and Quirky Cafes
I mentioned these with disdain at the beginning of the post but though a few didn't look like they were worth a visit, there were definitely some where you could get a great bargain. I also spotted different quirky cafes and restaurants nestling between the discount stores and beautiful houses. I didn't have time to visit Kitchen Cowboys for a workshop but I did taste some of their delicious food at the Saturday market at the Biscuit Mill.
The Biscuit Mill
Now THIS is the best reason to hang out in the Upper East Side. I almost decided against getting up to head to this Saturday morning market, but thankfully chose the better option. Caroline from DoubleTree joined me for a short trip down the road to the Biscuit Mill. A converted mill filled with quirky shops, cafes and delicatessens and on a Saturday filled with AMAZING food stalls, piled high with fresh fruit, cakes, meats and delicious sandwiches and pies. It took me a good half an hour just to decide what I was going to pick for my brunch.
I don't know if it was because I hadn't bought much in three weeks travelling across Africa and the Middle East or because every shop I went in was filled with the exact thing I wanted to buy at that moment in time. I'm not generally much of a shopper but there was something about the shops in the biscuit mill that I just had to buy something in every shop I went in. Every shop was calling out to me to purchase their quirky trinkets, Christmas decorations, chocolate, baby clothes (for a friend's baby) and random stuff I just had to have!
My best purchase of the day was quite simply the most delicious hot chocolate I have ever tasted. An orgasm in my mouth, the thick hot chocolate drink contrasted with a delectable scoop of rich chocolate ice cream. Mm my mouth is watering as I day dream about those 10 minutes of heaven, savouring every mouthful. It is worth a trip to South Africa, let alone the Biscuit Mill just to try this hot chocolate… heaven in a polystyrene cup.
So if you are stopping by Cape Town in South Africa, don't shy away from staying in a fabulous hotel just because it isn't bang smack in the middle of town. I was so well looked after at this hotel and will definitely be staying here next time I visit Cape Town.
Upper East Side – The New Cool in Cape Town ? DEFINITELY!
 Do you agree that the Upper East Side is the new cool place to be in Cape Town or have you found another up and coming area?