The books I read in January 2016
The first month of a new year and the first month of my 2016 book challenge.
After the success of last year's reading challenge to read one book a week for a year I have decided to continue the challenge into 2016 and read another 52 books… or more!
Though I love to read whatever happens to take my fancy at the time I wanted to be a bit more specific to make sure I don't read too many chick lit books… I am occasionally partial to an easy read. Here is a recap of the goals I have set myself for 2016 in my resolutions blog post:
5 translations – after watching a TED talk by Ann Morgan I was inspired by her quest to read books originally written in other languages. Not wanting to outshine Ann I am starting small with an aim to read at least 5 translated books over the year
2 Shakespeare plays – 2016 commemorates 400 years since our most famous bard left this earth and so to celebrate his life I think it only fair to add a couple of Shakespeare plays to my list. Do you have any recommendations?
5 autobiographies – I haven't read many autobiographies in my life, but those I have read I have enjoyed and so wanting to learn from others I am adding a minimum number to my list
5 non fiction books – ok so this one is probably fairly easy as I already read a lot of non fiction but adding it in to make sure.
5 classics – because everyone should read more classic books
5 totally random books – I've never been one to read sci fi or fantasy or even much crime so wanting to widen my reading repetoire I want to read at least five totally 'not me' books this year and who knows I may find a new favourite.
The final part of my resolution is to blog about the books I have read each month. Something I didn't quite achieve last year. However I am currently part way through my brief review of the 52 books I read last year. Watch this space… it is taking a while to put together.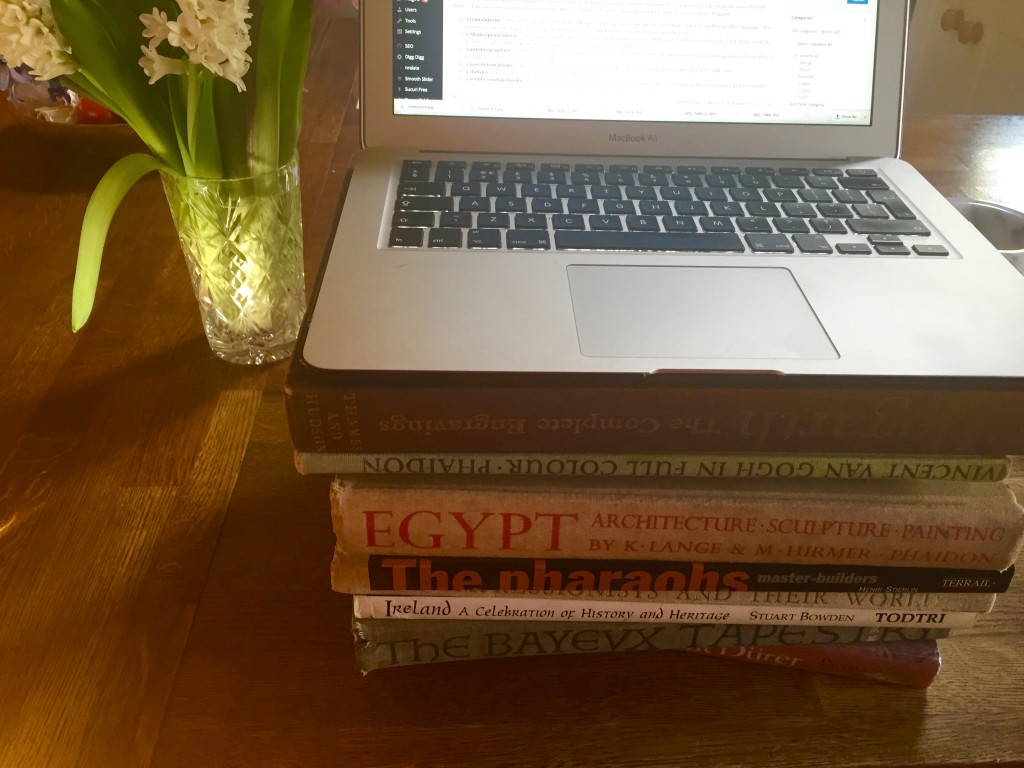 The books I read in January 2016
OK OK so I just said I was cutting back on chick lit books and what's the first thing I read in 2016… an easy chick book. But everyone knows you have to start the new year off slow, nothing like a good feel good book to get you going on New Year's Day. I was curled up by the fire in a cottage with friends on the 1st January reading this book. I was the first up and having cleared up the New Year party mess, prepared breakfast and made myself a cuppa I started my first book of the year… whilst listening to a friend snore on the sofa next to me. Some people can sleep through anything 😉
If you're looking for a feel good, easy read then this was a fun book. As a girl who moved from the big city to the quiet countryside there was a lot I could relate to. Not wanting to give it away but guess what… it was a happy ending. There were fireworks!
I absolutely loved the book and devoured it in just three days. As a huge dog fan, I mean obsessive dog lover this was right up my street. Last year I read quite a few war fiction books and thoroughly enjoyed them. This book is based on a true story of a super special dog who was found in no man's land and lived an incredible life flying with his pilot owner in the Second World War. I don't want to give too much away as this is a book I urge you all to read, whatever your age, sex or interests. Dogs, planes, war, love, adventure, tears, truth. Wow. Loved it!
"A creative life is an amplified life. It's a bigger life, a happier life, an expanded life, and a hell of a lot more interesting life." Elizabeth Gilbert
Ticking one off my non fiction list this book was really enjoyable. Filled with relatable quotes for the 'troubled artist'. Though it focuses on writers and other artists, the book shows how we all have a creative side and should use it, whether for fun or a career. There will never be too many books or pieces of art in the world and so what if it isn't worth a fortune. Do it for the love of it, keep creating, it is something we all need in our life.

Another non fiction and a book that has been all over the book stores so I had to give it a go. Matt Haig is an author of various fiction books and long term sufferer of depression. In this book he talks about his experiences candidly and openly and offers insight into those who suffer from depression and those who are close to people with depression. Whether you have suffered from depression yourself or not, you are likely to come across it in your life and loved ones and this is an insightful book on how to cope and understand.
Does Hemingway count as a classic? I have struggled with a couple of his other books but this one is more a diary of his time living and writing in Paris. A brilliant insight into life in the twenties in Paris, with some of the top literature superheroes and artists of the time. He talks of his friendship with Fitzgerald and many other known names and it shows that even the famous artists we now know and admire struggled to make ends meet. All in the name of their passion and creativity. A good book to read after Gilbert's Big Magic. Whatever the era some things never change.
Horrifying, terrifying, real, shocking, scary, gruesome, exceptional, memorable… this isn't a book for the feint hearted. This book tells the story of slavery in Jamaica at the end of the 18th century in incredible detail. Blood, sex, murder, rape, this is a nothing held back story and though fictional it is all the more shocking that so much of this is probably a true and scary depiction of what life was really like on a sugar plantation 200+ years ago. It is a story you won't forget and one I definitely recommend. Written in the creole language many spoke from the eyes of a young girl born into slavery it tells her story of love, hate and anger throughout her life.
There has been quite a mix of books read so far this year and I am already excited about some of the books I have on my shelf for February. If you have any recommendations I would love to hear them.
Have you set yourself a reading challenge this year? 
See you next month for my February reading review. A few potentials I might read are below…
Jen x