An enchanting stay at Middlethorpe Hall and Spa, York
Upon pulling up at Middlethorpe Hall and Spa I instantly felt like I was in an episode of Downton Abbey. A friendly older gentleman came out to help with our bags which were swiftly taken up to our room, whilst another young man checked us in.
Middlethorpe Hall has been lovingly restored to its former glory, after it was used in the war, as a boarding school and as a nightclub. From the exceptional wooden panelling found in many rooms, to the grand oak staircase and old guilt paintings filling every room. While I sipped my hot chocolate in the yellow room I honestly felt like the lady of the manor… even if I might have been better suited to the servant's quarters back in the day.
It is owned by Historic House Hotels Ltd, which is now part of the National Trust so profits are put back into the charity. They have left nothing to chance and it is a house in need of constant renovation by the on site handymen and decorators.
Our room was equally luxurious with a huge, tall four poster bed, floor to ceiling windows with the hugest curtains I've ever seen and antique furniture fitting with its original appearance. Though the room doesn't come with tea and coffee making facilities you can order tea and coffee to your room before breakfast at no additional charge and can order the morning papers to your room too (with an extra charge).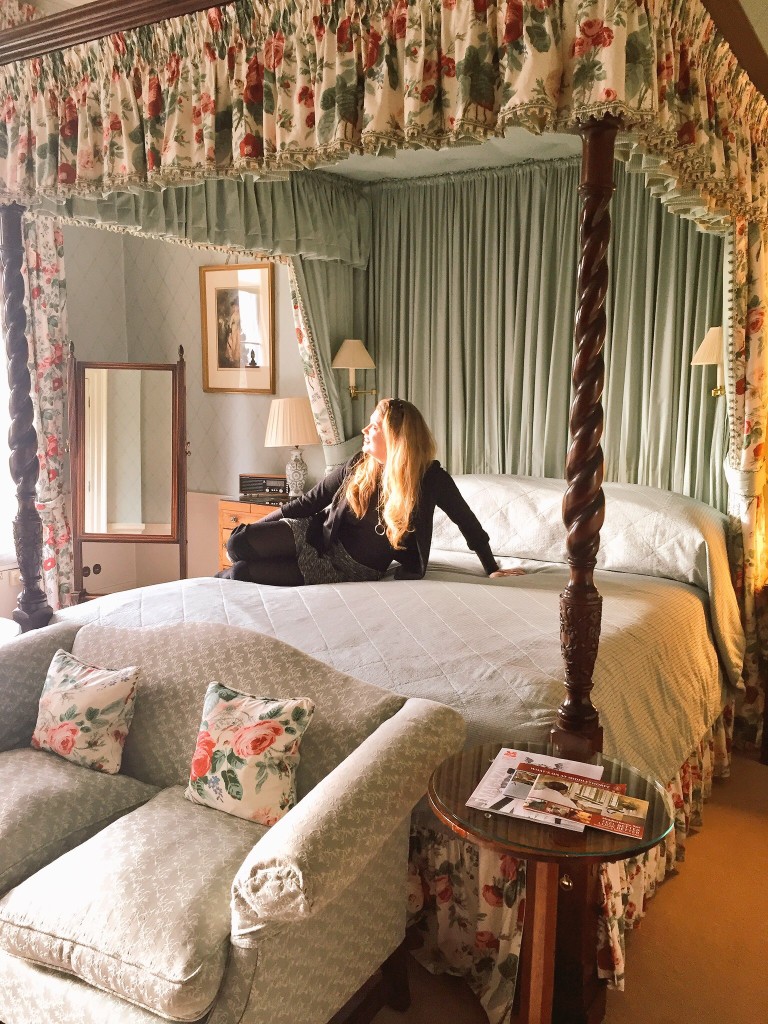 Despite sharing the bed with my mum (we were offered a twin room but preferred the glamour of the four poster), who I haven't shared a bed with for a while, I slept so well, the comfiest of feathery pillows, I didn't even notice it wasn't a duvet but blankets and sheets. Though the room is filled with old fashioned charm it is still has all the modcons, power shower, TV, wifi… all the important stuff!
You could easily spend your whole time relaxing in the hotel, without even needing to leave, but the hotel is just on the outskirts of York, possibly the most beautiful city in the country so it would be rude to not visit. However you must make sure you find the time to make use of their spa.
The front of the spa looks like a small country cottage, so I was quite confused when they pointed me in the direction of this small cottage for the swimming pool. However once you come into the small cosy front reception room, you soon see the big extension out the back complete with swimming pool, jacuzzi, sauna, steam room and gym.
You are provided with fluffy dressing gowns and slippers in your room to take you across to the spa in style, or there is changing rooms and showers over there if you prefer. They also have a fully equipped spa, with treatments from chocolate massages to waxing and facials. Sometimes you can book special deals at the hotel that included different treatments to make your visit extra special!
On our first night we ate in the luscious hotel restaurant, after meeting a local lady in the spa she promised us the food was delicious and we would be silly to miss out. A French waiter took our order from the small library, though we felt we should be ordering a French wine from him we went for our usual New Zealand Sauvignon and he said we had made a wise choice. The menu was filled with so many things I wanted to eat, from smoked duck breast, artichokes, scallops and Yorkshire Partridge… and that was just the starters.
I opted for the hand-dived scallop, with maple glazed belly port and satay, followed by fillet of beef with the most flavoursome oxtail and bone marrow alongside it. It was all truly sensational! Even the Kir Royal sorbet course and the two desserts I 'shared' with my mum. Pear crumble and apple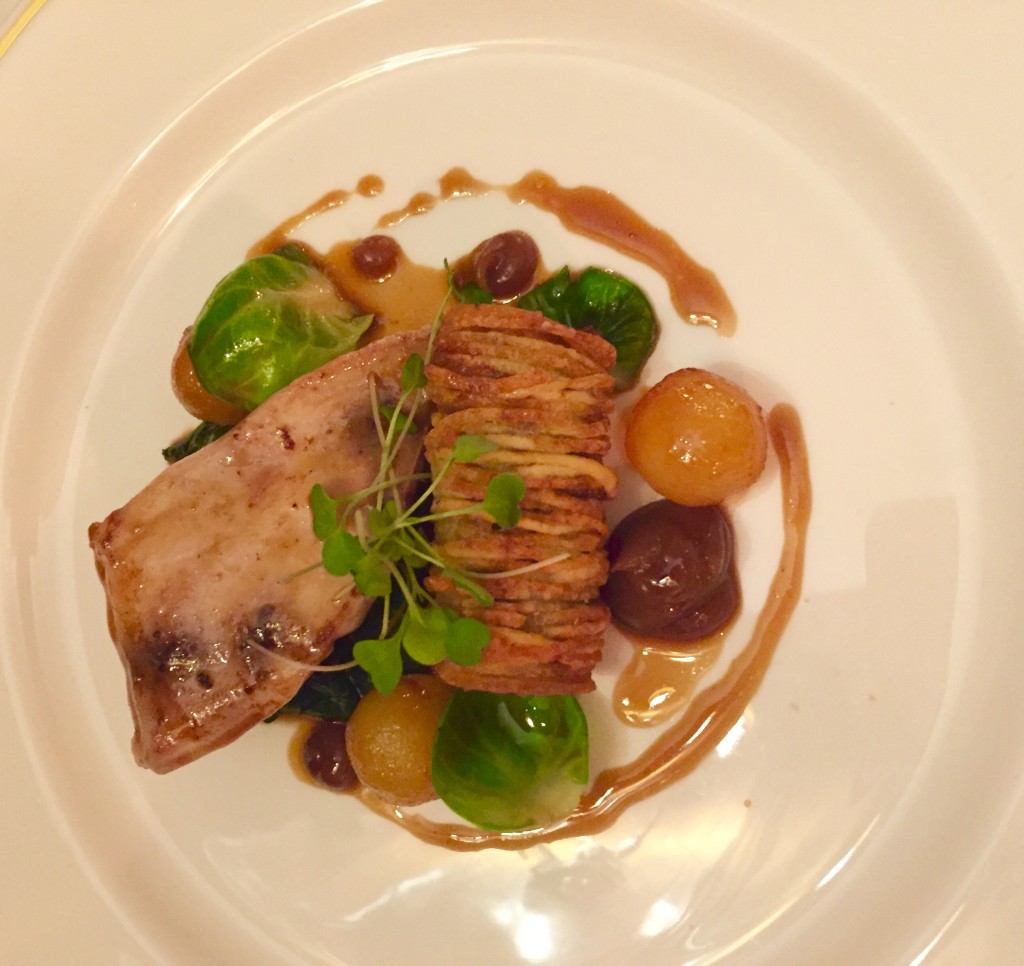 Apart from the lady next to me tutting at me taking photos of my food, which only made me smile, it was a perfect meal.
I left feeling elegantly full, contented and ready for bed. Oh if every meal could be this delicious?!
Before we left Middlethorpe Hall we went for a walk around the gardens, where again I began to imagine myself in a long glamorous Victorian dress as I walked the grounds with a potential suitor. A Lord perhaps?! 🙂
Even in winter you can see how grand the gardens once were and still are. In summer croquet can be played on the lawns and I can only imagine how beautiful all the rose bushes would look when in full bloom.
This hotel was impeccably looked after with friendly and attentive staff with a good eye for detail. It was my kind of place and I will definitely return when I next visit York and be sure to make better use of the on site spa. Chocolate massage for one please!
I stayed at Middlethorpe Hall as part of my trip to York organised by Visit York. Though everything I say is of course my true and honest opinion.
Other blog posts you might like: