Getting Around in August & September
Hi everyone. I am feeling slight overwhelm at all the blogs I need and want to write and so instead of getting stuck in I though I would ease myself in gently with a little update on what has been happening my end for the last few weeks. It has been another mad couple of months, even though I did spend over four weeks in the UK without leaving, which is a record since February.
So where to start…
August Highlights 
Derbyshire chilling
Let's start at the very beginning… a very good place to start! August saw me spending lots of quality time at home in Derbyshire, which though this often meant being stuck indoors on my laptop catching up on work, it also meant country walks with Baxter the Legend and Marvellous Millie, chilling with friends, eating home cooked food and pub lunches and enjoying the odd day of British summer.
I had a weekend in the woods with two of my favourite girls and a few days in London for odd bits of work too.
Paris dreaming
My plan had been to spend the whole of August in England, but when my friend Nick won two tickets to Rock en Seine Festival in Paris there was no way I was turning down that opportunity.
I hadn't been to Paris for 10 years, the last time being for New Year at a friend's house next to the Eiffel Tower. It was pretty epic then but returning reminded me of all the things I love about Paris. For one the sheer number of classic sites you want to visit, you can't see the Louvre or Eiffel Tower too much, right? My favourite spot in Paris though has to be The Shakespeare and Company bookshop opposite Notre Dame.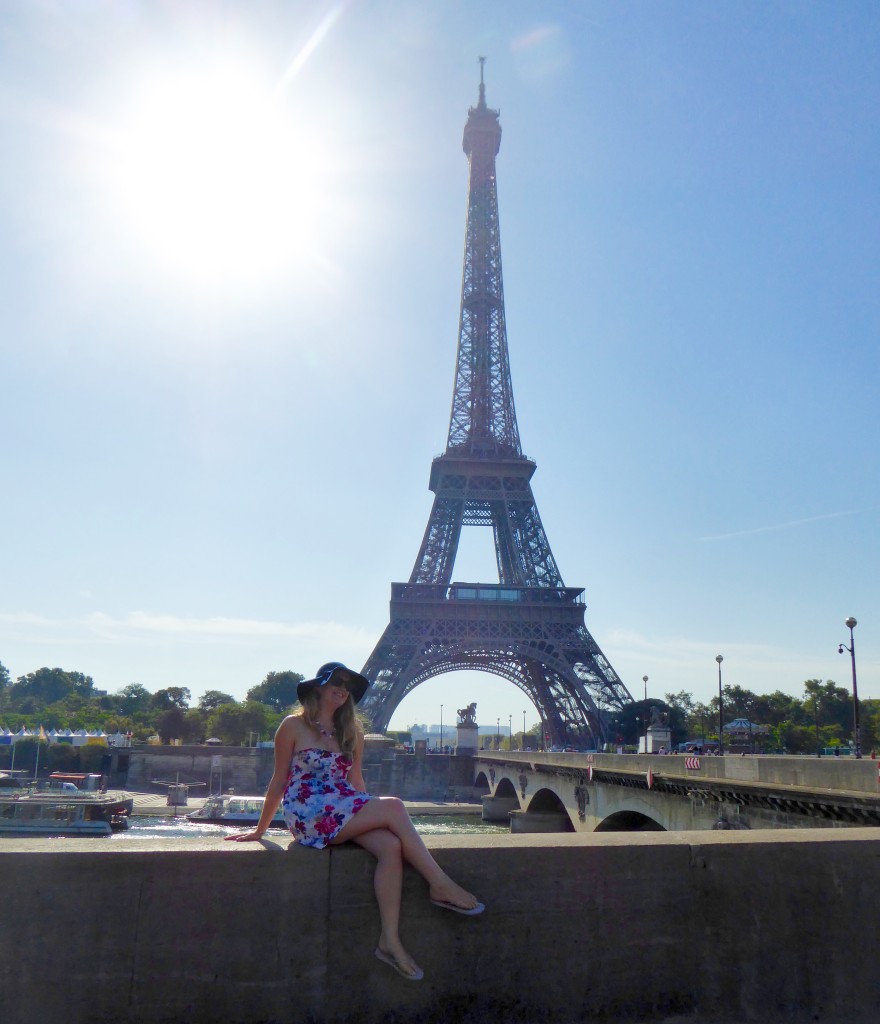 The book shop is filled with hardbacks, classics, modern literature, poetry, second hand and brand new books, so many books I could have spent all day just gazing and dreaming of having a library just like the Shakespeare and Company bookshop. Obviously I bought a couple of books, mainly for the special stamp you get in the front, my favourite purchase a poetry book with a poem for every day of the year.
Competition Success
You may have noticed all the competitions I had on my blog last month. They all seemed to go a little mad with one prize getting over 4000 entries! Wowee! I haven't announced the winners yet but will be doing so in the next few days and getting the prizes sent out to all my lovely winners. So jealous of whoever wins the stay at Brooks Guest House. Such a beautiful collection of guest houses. Look out for updates soon with the winners announced!
Guardian Live Q and A
To top off the month at the end of August I was featured in a live Guardian Q and A on careers in digital advertising. If you didn't know alongside this little blog I do work in digital advertising including paid social media advertising, training and digital campaigns. It was an honour to be part of the panel in the Guardian answering new graduates questions on careers in digital advertising. Most excitingly it led on to possibly the most exciting opportunity of my career to date… see September highlight below…
I also managed to squeeze in a few fancy dinner's, including an evening at St James's Palace with my bestie and some handsome soldiers (see above) and reviewed some delicious restaurants and cocktail bars in London.
September Highlights
Well September isn't over yet so I am getting a little ahead of myself but it has been pretty fantastic so far.
Chatsworth Country Fair
September started with a visit to Chatsworth Country Fair with the Lowthrop family. I gave a couple of tickets away in my first giveaway of the week and then got to enjoy what Chatsworth had to offer myself too. I used to visit Chatsworth as a kid every year when dad was putting up all the fencing for the show and have many fond memories so it was great to return with the family and relive some of the good ol' days. More on Chatsworth coming soon…
BBC World TV Interview
After my Guardian Q and A I was approached by BBC World for an interview on live world news about digital advertising and celebrities. I talked about how celebrities and bloggers are paid thousands to promote a brand on their social media channels from a short tweet to a full YouTube video. It is big business and as someone who is in the business on both sides they wanted my opinion as their WORLD EXPERT!
Heading down to London for a live interview at Broadcasting House was what dreams were made of and I loved every second of it. You can see my full interview below…
Entering the race for Britain's Nicest Job
A couple of weeks ago I was happy in my little freelance travel blogging world… that was until a couple of friends sent through Britain's Nicest Job telling me it had my name all over it! I was instantly on the case and soon uploaded my video application and started looking for votes from friends, family and followers. Voting is now over and I find out Thursday if I have made it through to the final. Wish me luck!
The job involves travelling across the UK visiting a different charity each week, helping out wherever you can, promoting their work through videos, blogs and social media and encouraging more people to get involved with supporting such a huge range of different charities. I can't think of anything I would rather do with the next 12 months. In fact if I don't get the job then I have another exciting charity/volunteer related plan up my sleeve for 2017, so either way some exciting plans are underway…
You can see my application on the Nicest Jobs website or watch the video below… somewhat different to my BBC interview… a girl of varying talents?!
Speaking at a Tick the Bucket event
The night before I departed for Croatia I was invited to speak at a Tick the Bucket event to inspire others to follow their dreams, tick off their bucket list and live the life they wanted. They were a brilliant audience and I loved sharing some of my best adventures with them and hopefully inspiring others to do the same.
There were some brilliant other speakers at the event too including; Peter Penny, Henry Ofori-Kuragu and Sophie Montagne each with their own awesome stories and mad skills!
Sailing Croatia and Roadtripping Montenegro
So it was a rather awesome start to September and then things just kept getting better. As I write this I am sat in a little apartment by the airport near Dubrovnik before returning to the UK tomorrow.
VickyFlipFlop and I have spent a week sailing around Croatia's beautiful islands with MedSailors, before hiring a car for a few days road-tripping in a convertible around Montenegro. It has been a dream of a trip away and I can't wait to share my adventures and tips with you.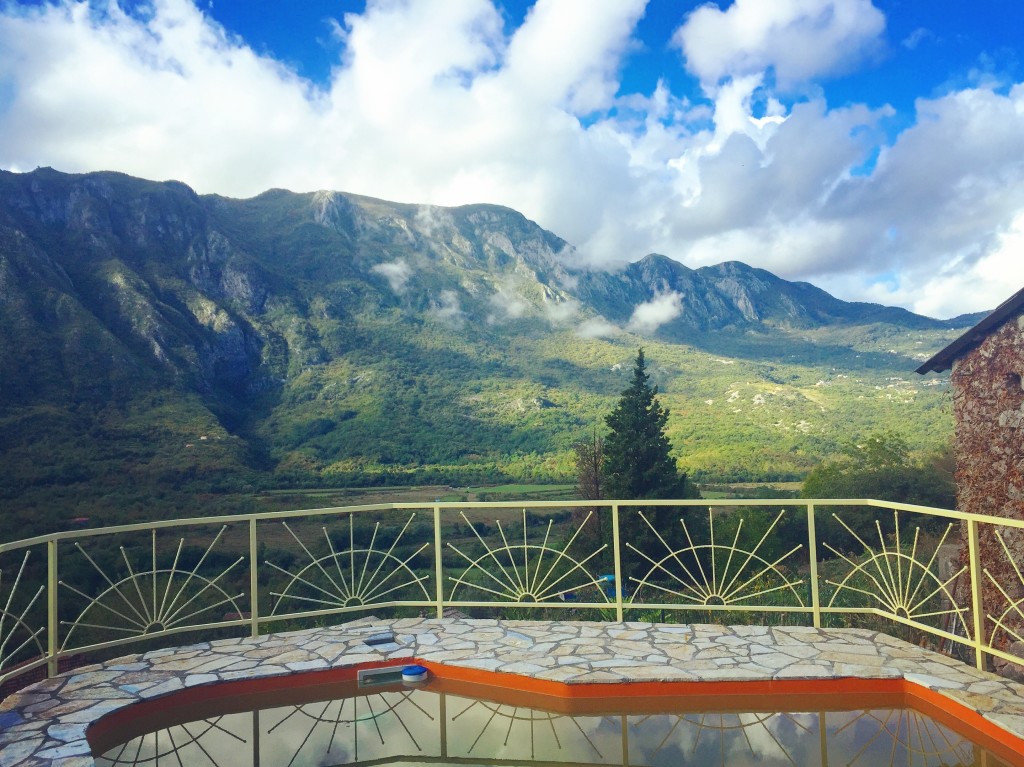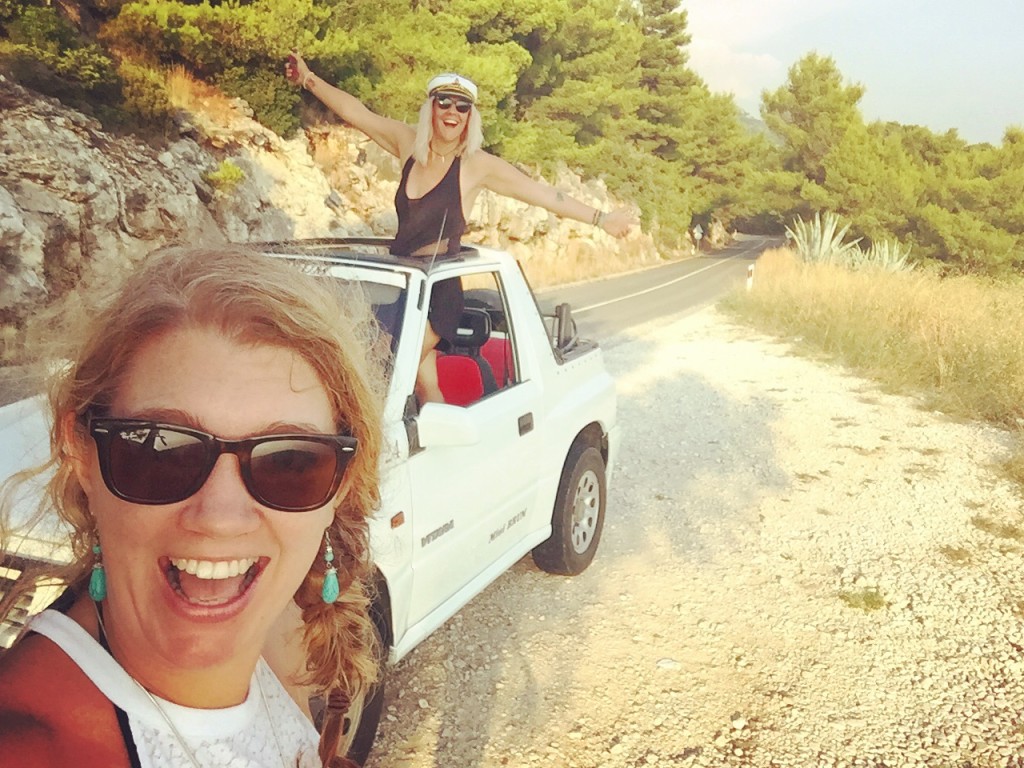 Wow sometimes you have to write it all down to realise everything you have done in a few weeks… don't be fooled alongside all these I have spent many an evening working until midnight on a variety of different client work but on the whole life ain't half bad!
So what's next?
Well October is bringing a whole new set of adventures and challenges, nothing abroad as yet, but it could see me moving into what people like to call 'the real world' but I will save that announcement for when it has actually happened!
First and foremost though lets finish September, I have my best friend's hen do this weekend which is going to be SOOO much fun and next weekend I am dog sitting my favourite dog again, so expect some more Baxter the Legend photos on Twitter or Facebook!