A luxury stay at the Arlberg Hospiz Hotel in Austria
Last week I started planning my winter ski holiday… yes summer is barely over yet I am already planning where to go skiing this season. I wrote about my trip to Austria earlier in the year, but thought as you might also be planning a ski holiday too I wanted to tell you about the best place I have ever stayed on a ski trip. If you are looking for all out luxury then I cannot recommend the Arlberg Hospiz Hotel enough. Here is why…
Walking into my room at the Arlberg Hospiz Hotel felt like a dream. The sun reflected off the fresh snow outside onto my balcony as I ran onto it with a huge grin on my face. 'I think I'm going to like it here' I said allowed. My room was like a fairy tale, a wrought iron four-poster bed, pink plush sofas and an ornate marble and gold bathroom. I've skied many times before, but not quite in so much style!
My two days in Austria were all about eating, skiing and living in the lap of luxury. The hotel staff at Arlberg Hospiz look after you from the moment you arrive and the open log fire burning in the restaurant instantly welcomed me to this 700 year old hotel. The Arlberg Hospiz Hotel was first opened as a guest house in 1300… now that is one old hotel.
The hotel came from humble beginnings as a refuge for people lost in the snow. In its first winter they saved seven people from certain death by bringing them in from the cold and providing food and water.
The original building sadly burnt down in 1955 due to an electric fault, but was soon rebuilt by the Werner family (five generation owners), much to its original specifications, but with added en suite rooms. It is now the smartest and most modern hotel in Arlberg.
The hotel offers everything you could possible need for a perfectly formed ski trip, from exquisite food, a fully equipped ski hire shop, an art gallery and concert hall, to a relaxing spa to recover from a long day on the slopes.
Exquisite Food
The Arlberg Hospiz Hotel has five restaurants and we were lucky enough to try four of them in just two days… Yes I definitely put on weight! But it was all so so worth it.
From A la Carte, to a five course tasting menu, to traditional Austrian food with a twist, they cater for all tastes. The best part is when staying in the hotel it is all inclusive, but instead of having the same buffet every night you choose which restaurant you want to eat in. We arrived at lunchtime where I was greeted with fillet steak… Fillet steak for lunch?! Things just kept going up from there.
The Florian Werner and his family extend a true Austrian welcome every evening in the restaurants. Moving around each table to check in on how all the guests are going. A personal touch to a large hotel.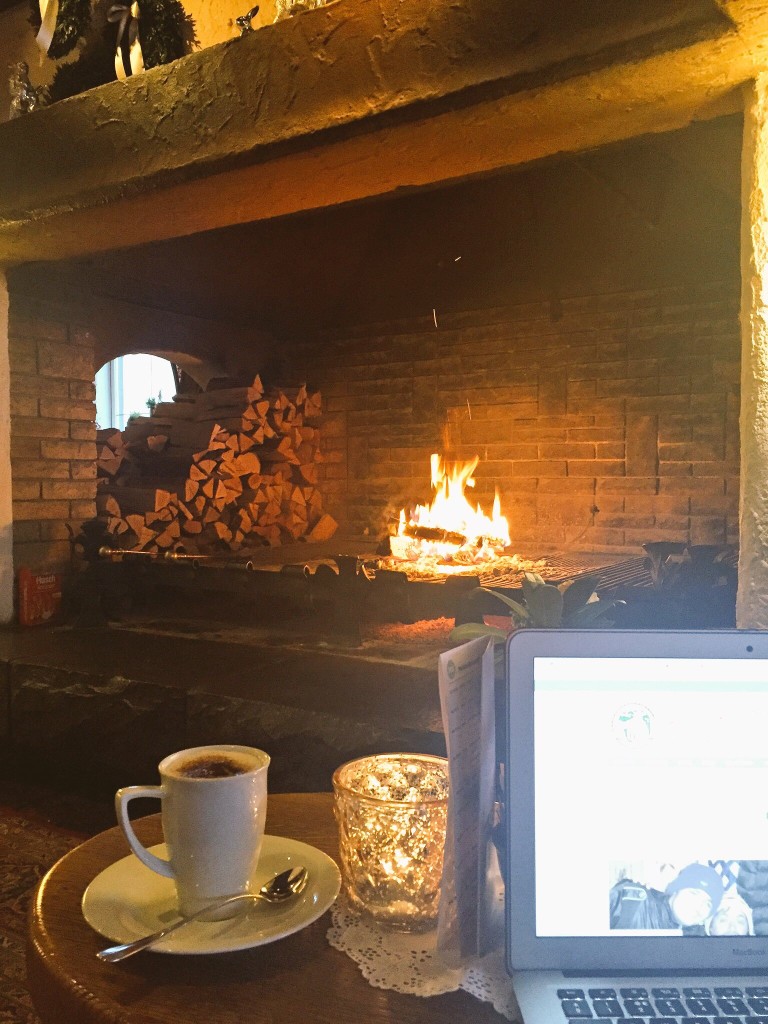 Spa
Skiing is hard work there is no denying it, so there is nothing better than a dip in a pool, a sauna and a massage after a tough day on the slopes. We were lucky enough to try their signature body scrub and massage. The perfect way to wind down in preparation for dinner.
The spa has a steam room and two saunas (one a lot hotter than the other). Now I love a sauna or steam room after a swim, but as in a lot of Scandinavia and the rest of Europe, people head into these saunas naked! I'm all for getting my kit off when necessary, but usually there are separate saunas for males and females… in Austria everyone goes in one. Boys and girls, men and women, stripped bare. Not wanting to be an English prude I had full intentions of giving it a go, but chickened out at the last minute and kept my towel on.
Art Gallery and Concert Hall
How many hotels do you know with an art gallery and concert hall? How many hotels at 1800 feet? Probably zero, as the Arlberg Hospiz Hotel is Europe's highest concert hall. The new Art Gallery and Concert Hall are a modern addition to the traditional engraved wood of the main hotel. The art gallery included an interesting collection of modern art, from smashed tables to art you can be a part of. I love anything that is interactive so this gallery was lots of fun!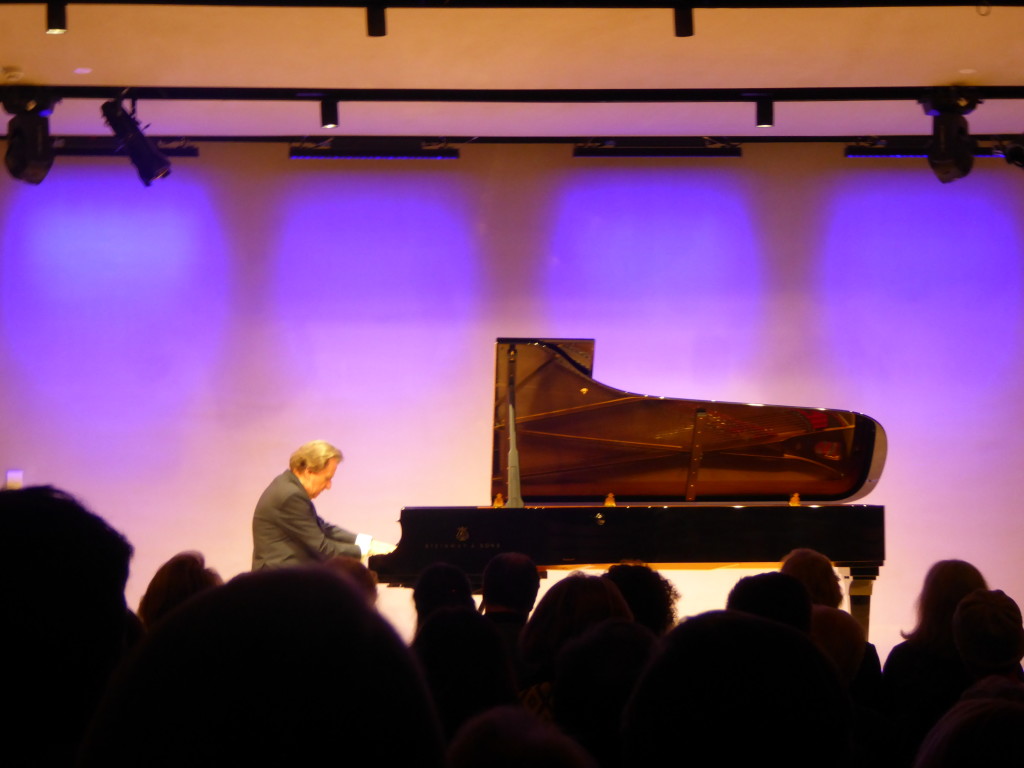 They've had performers from Chris de Burg to more traditional pianists performing Beethoven in their concert hall. Their performances are sure to makes for a very special evening. They are all quite short performances, usually anything from thirty minutes to just over an hour, giving the audience a chance to get a taster of different classical music without losing a whole night of their holiday.
There was one problem with with the Arlberg Hospiz Hotel. I could have stayed in the hotel for a week without the snow peaked mountains even getting a look in.
The Arlberg Hospiz Hotel has 64 room and 23 suites, all in varying styles mixing tradition with modern twists. They can look after all your needs from within the hotel group, whether it's ski lessons, equipment hire or just time to relax in the mountains. Don't think this is just a winter resort either, there are loads of activities to enjoy in the summer from climbing, biking and golfing.
I was invited to stay at Arlberg Hospiz Hotel to review their hotel and skiing area, as always everything is 100% true and honest of my experiences and I choose what I write about. 
Other blog posts you might like: