A Hot and Steamy Date with an Icelandic Geysir
We all know that dating a geezer could be a lot of fun… well the same is definitely true for a hot and steamy date with an Icelandic geysir. A natural phenomenon like no other, found mainly in the national parks of Iceland, rather than with a pint in hand in South East London.
This week I had my second date with a geysir in Iceland and it was just as spectacular as the last time. These hot boiling holes in the earth calmly bubble away as you stare transfixed, surrounded by steam, waiting for the eruption.
In Iceland the Geysirs never disappoint, erupting every few minutes to a collection of screams and woops of excitement. You get a second's warning as the huge bubble in the water forms before the massive explosion of hot boiling water erupts into the sky…
Don't worry they don't let you get too close.
At Haukadalur there are a few different geysirs to enjoy, so take your time…
To stare at their magnificence,
To hide in their steam,
To watch in awe at this natural phenomenon
and bask in the heat penetrating through your clothes on a cold Icelandic day.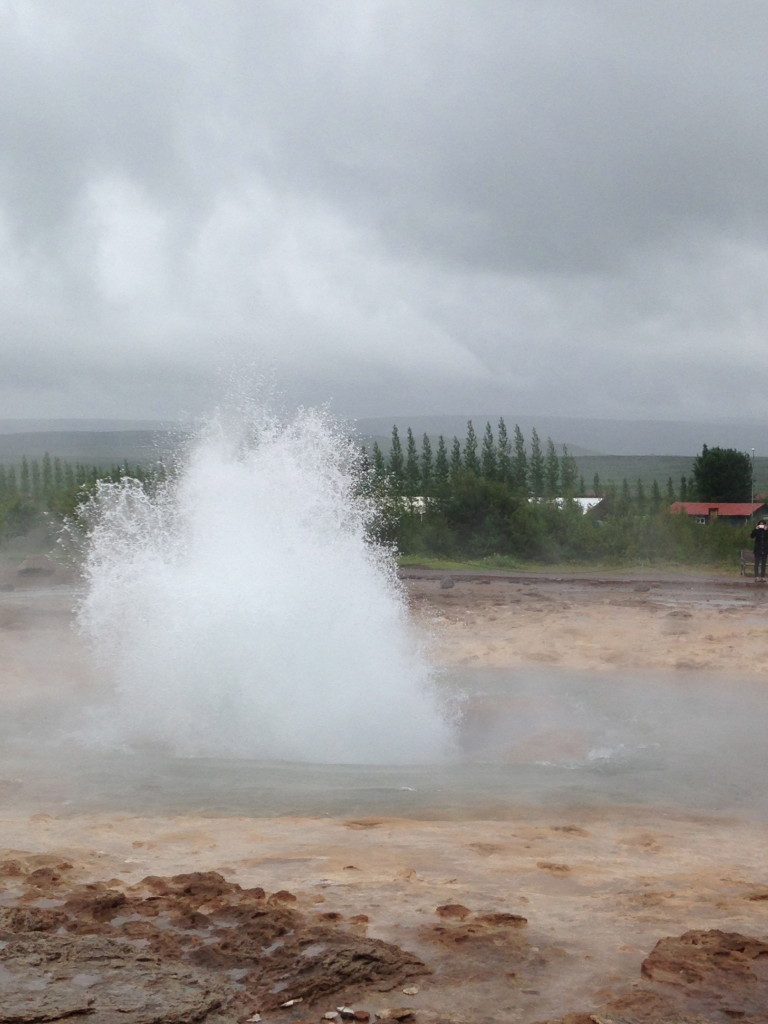 If you're scared of the big eruptions, don't worry there is a little Geysir to keep you entertained… but who wants to be a little geezer?
I did feel sorry for him 😉
There are so many amazing sites to see around the geysirs, this is often just one short stop off as part of the Golden Circle tour, visiting icy glaciers, flowing waterfalls, tall tectonic plates and many more gorgeous sites of this spectacular country.
I was in Iceland on a sponsored trip with Flybe, but as always I choose what I want to write about and all thoughts, words and opinions are completely my own 🙂