The Alternative Ibiza Holiday Guide
Last year I visited Ibiza for the first time… and I LOVED it! I was nervous I wouldn't be able to handle the late nights and crazy parties, but how wrong I was! So wrong I ended up going twice.
This year I am going again, woohoo! Flights are booked, accommodation is booked, club nights are booked and in the interest of balance some chilled days at day time beach clubs are booked, hurrah!
Ibiza isn't just for clubbers, taking shots at the bar and dancing until the sun rises. It's a beautiful island destination, full of rich history, stunning scenery and friendly locals. If you've been considering a holiday to Ibiza but would rather enjoy a good glass of local wine and get to bed at a reasonable hour, ready for exploring the next day, then here's the alternative guide to the party island:
A place to rest your head
Ibiza is home to some stunning resorts, created for those looking to relax and enjoy the warm weather and the sound of the ocean waves close by. Look to stay in the Santa Eulalia region where you'll find the Sol Beach House, a relaxed and beautiful hotel overlooking the sea. It's perfect for couples looking to unwind. For families, the Irvisa Hotel Club Cala Blanca is a great choice with slides and water play areas as well as adult activities for mums and dads to enjoy.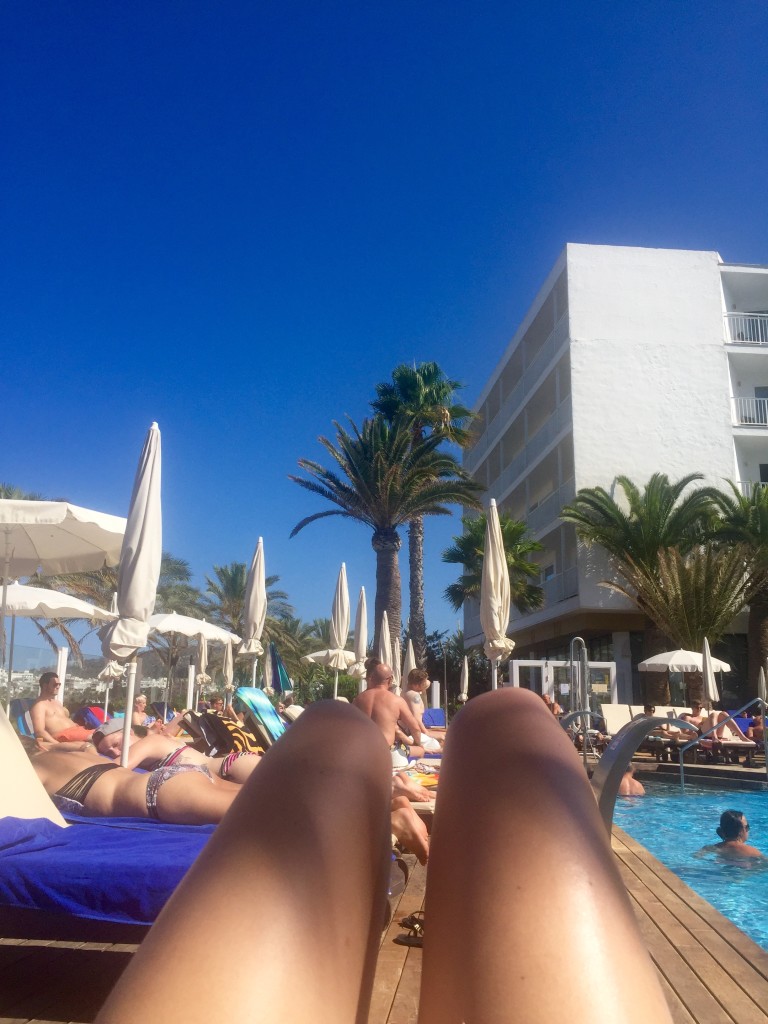 Plan a visit to the Old Town
If you're looking for a history lesson, Ibiza's Old Town is the perfect destination to explore on foot. With impressive stone courtyards to discover, cobbled streets to navigate and a myriad of gifts shops lining the old streets it's the perfect destination for tourists. The battlements are another spot to spend some time with a grand cathedral and an archeological museum to explore too, featuring relics from the Carthaginian era.
Grab your walking boots
What better way to recover from a late night hangover thand grabbing your walking boots and heading out on an adventure? Ibiza is great for walkers who prefer to explore the natural beauty around them on foot. There are hiking tours available to book, which usually take you along the coastlines and between beaches where you can rest up afterwards. The hike from Cala Conta to Cala Tarida is one of the easiest to complete but still offers stunning scenery and historic remains to discover along the way, as you traverse cliff edges, explore caves and marvel at the crystal clear water of the sea below.
You can also hire bikes at various locations around the island, which is ideal for those who prefer to cover more distance when exploring. Map your route beforehand and get pedaling to enjoy the scenic coastline of the island.
Yoga on the beach
I visited Amante Beach resort last year and it had such delicious food. We just chilled and ate but there do lots more there. Nothing gets you quite as relaxed as the combination of stretching and slow movement and yoga in a beach setting just makes the whole process even more wonderful. There are various yoga classes taking place around the coastline in Ibiza but Amante Ibiza's classes are one of the most popular with an hour-long class followed by a healthy buffet breakfast afterwards to set you up for the day. You do need to book these classes, so it's a good idea to book early to avoid disappointment.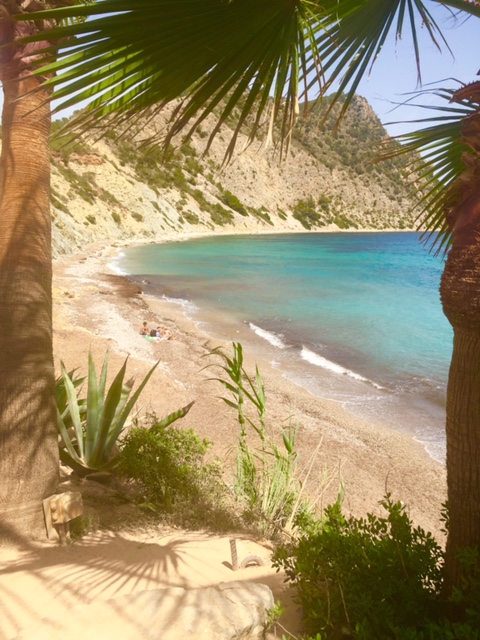 Dive into Ibiza
I went scuba diving when in Benidorm last week and now want to try and get more scuba time wherever I go. There are numerous scuba diving sites located around the island's coast, offering sessions for everyone from beginners to experienced divers. The Ses Salinas National Park is a recommended spot and with warm and clear waters it's the ideal location to spend some time with the local marine life.
Ibiza is the perfect destination for those looking to unwind, with many resorts and locations situated out of reach of the party scene. It all makes for great tranquil holidays in the sunshine – without a foam party in sight! Though maybe I will head to a foam party too?! 😉