Last month I turned thirty one.
Before I turned thirty I had great visions of achieving all these wonderfully adventurous things in my twenties before I became 'old'. I never did get around to even making a list, but there were a few things in the back of my mind that I thought I would just be too old for once I left my sprightly twenties… at the top of that list was partying in Ibiza!
My friend Rachel has partied in Ibiza almost every year for the last 10 years, she is a girl obsessed and I have been itching to go after hearing all her amazing stories each year. Somehow it never happened though, other trips and work got in the way and my dream of visiting Ibiza in my twenties never became reality.
Then I turned 30 and then 31 and realised… I'm still young I can do this! Finally two weeks ago my Ibiza dream happened.
I started small, staying only 48 hours on the party island, testing the water to see if this place really was where dreams were made. Well after 48 hours I can whole heartedly say YES … dreams are made here and NO … I am not too old. And neither are you! Here is why.
1 – The music is top quality
There are clubs and then there are mega clubs… there are DJs and then there are superstar DJs. Ibiza has the latter in both scenarios. Amnesia is beyond incredible, Fat Boy Slim was flipping awesome. I need some more extreme superlatives to explain how fabulous he was.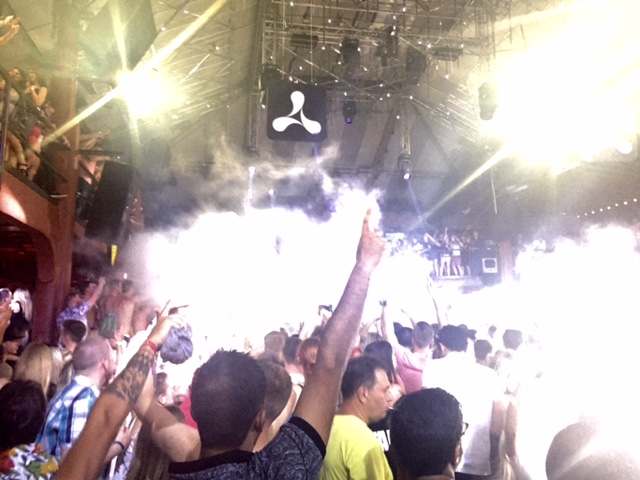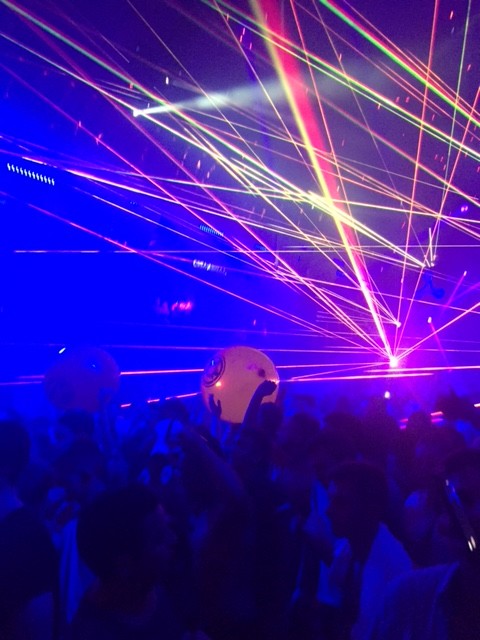 The second night we went to Pacha, which though fabulous it didn't quite have the same wow factor as Amnesia. Pacha is more like a traditional club, with random rooms and stairs everywhere so it is easy to get lost. Amnesia is more the mass Warehouse feel to it and I loved it.
2 – Ibiza culture is everywhere
Ibiza is far far more than just partying. I know many 'proper' adults who visit Ibiza regularly. Whether it is for sunshine, walking, cycling or walking around the gorgeous old town area in Ibiza Town. Ibiza has a large older expat population too, with hippies who arrived in the 60's and 70's and never left. You will find many random ethical shops as you drive around the island too.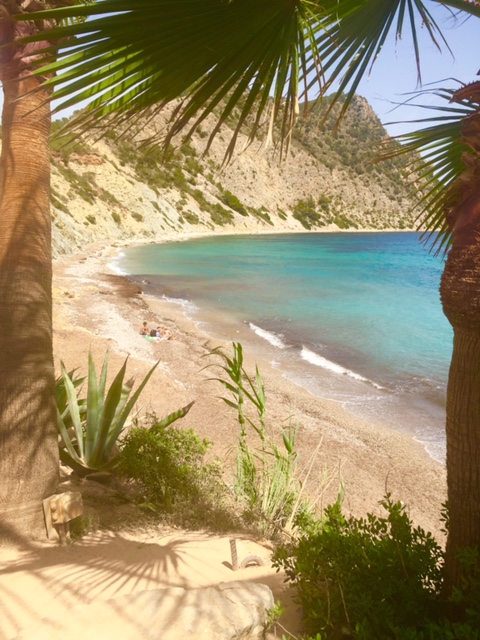 3 – There is more to do than party
Whether it is lazing in the sunshine at luxury daytime beach clubs, eating some of the best fresh seafood I have ever eaten or trying out some relaxing or adrenaline fuelled activities like yoga or parasailing. You can easily fill your day and evenings without setting foot in any of the mega clubs.
4 – Luxury is Ibiza's middle name!
When my friends do Ibiza they do it well. It isn't cheap, but it is oh so worth it. One day we paid 35 euros just for a sun-lounger at a beach club, add on a super fancy meal and some drinks and it wasn't a cheap day. The Ibiza I visited isn't for young drunken teenagers looking for a bargain shot. Even the clubs are expensive too, entrance is generally around 50euros and drinks once inside are around 20euros just for a single Rum and Coke.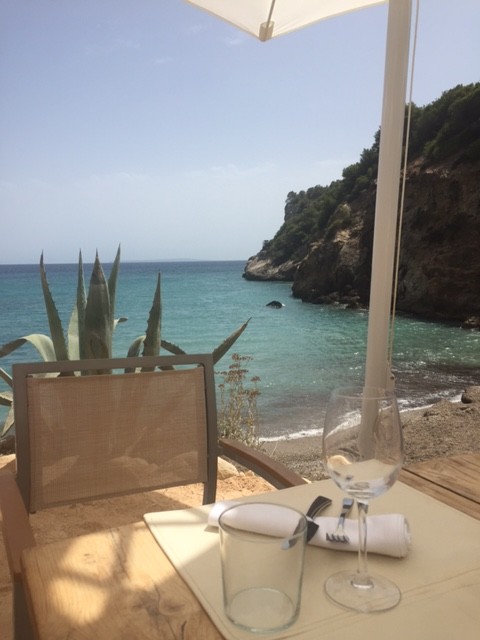 I recommend Amante Beach Resort (where we paid 35 for a bed) it is gorgeous, the staff friendly, the food exquisite and they do beach side movie nights too as a chilled alternative to clubbing.
5 – You are never too old for fun.
This is something I am determined to stand by my whole life. Maybe just maybe I will become too old for warehouse clubbing, but that won't stop me finding fun everywhere I turn. When I returned to Ibiza at the weekend I met a lovely mother and daughter who joined us for some partying with David Guetta. I am pretty sure Debbie had as much fun as her daughter Hollie!
Ibiza is somewhere I can honestly imagine visiting at any age and I will definitely be returning again and again. Sunshine, cocktails, seaside adventures, shopping, dreaming… Ibiza has it all!
So have I tempted you? Are you older than me and have some Ibiza secrets to add? I would love to hear.
To try and prove my point even more I went back to Ibiza on last weekend! A last minute invite from Icelolly holidays to return to the island of dreams. Loads more to share with you from parasailing to Craig David… never too old! Never too old!
Other posts you might like: