Fun facts that will make you want to visit Slovenia
Slovenia, a country that may not be on your bucket list yet, but a country that should be.
Slovenia is small, with a population of 2 million, but is full of surprises, from the food, to the wine to the stunning views. I visited Slovenia in December last year and was blown away by the place, with so much more to offer than you might first think.
They LOVE their wine (and so do I)
Slovenia isn't a country you would usually associate with wine. However their wine is probably Slovenia's best kept secret… and I think they might want to keep it that way.
Slovenia produces 80 – 90 litres of wine each year and only exports 8-9% of the wine they produce. With a population of 2 million, this means each Slovenian, whatever the age, could have about 45 litres of wine EACH per year! In fact, there is a winery for every 70 people of the population, that's almost one per extended family. That's a lot of wine… and to think they drink most of it themselves.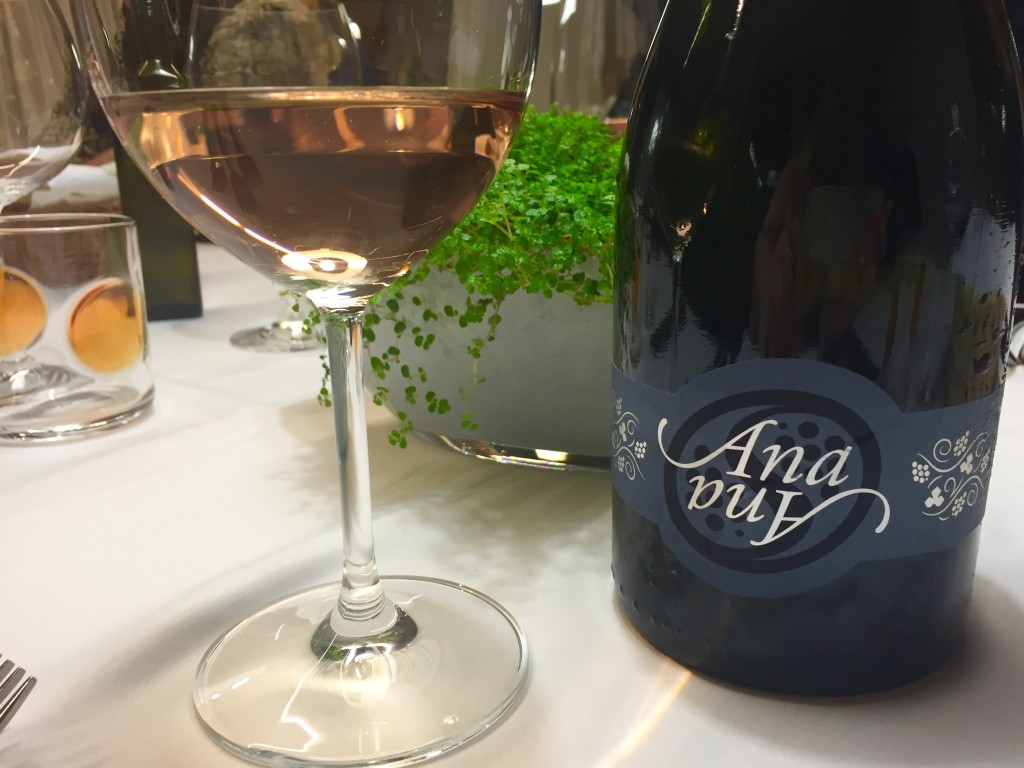 I had the pleasure of visiting many a winery while I was touring the Brda region of Slovenia and can confirm they make bloomin good wine. I'm surprised their wine hasn't made it across to the UK yet, but I am confident it will do soon.
Here are a couple of the top wineries in Slovenia I recommend you visit:
Kabaj Morel – beautifully situated family run winery.
House of Wine, frelih winery in Šentrupert – one of the oldest wineries in the world.
The secret healing powers of bees
Slovenia's second best secret has to be their growing apitherapy industry. Apitherapy is the practice of using bees to cure many serious human ailments, from Bronchitis to muscle and bone problems.
There are 22 different apitherapy companies in Slovenia and it is fast increasing. We visited a couple of different apitherapy practices and though we didn't try any remedies except the tasty honey, it has certainly made me interested to try it myself one day. Precriptions include being bitten by many bees (ouch) to breathing in their scent to eating their pollen.
Legend has it that one man was told he would never be able to walk again, he did apitherapy, including getting 1000 bee bites a day until he was able to walk again. Magic Powers.
The secret life of bees has never been so true as it is in Slovenia.
Abandoned villages are being given a new lease of life 
We visited a couple of villages in the Brda region which had been abandoned after the Second World War. The Brzo village was left when the boarder between former Yugoslavia and Italy became stricter, meaning their trade of selling wood between the two countries was stopped.
These spooky villages were once bustling places with their own church, shop and local pub. Now just a few empty houses lay lonely in the Slovenian hills but local families are starting to rebuild these historical homes. I'm sure they will soon be popular holiday destinations with rented villas and maybe even a hotel.
Their leaps ahead in eco developments
Wood chip burners, local products, natural ski resorts and planting more trees than they chop down, just a few of the ways Slovenia is leaps and bounds ahead of many other European countries in ethical, environmental developments.
We visited the village of Šentrupert where even the school is powered by bio fuel, with wood supplied by local farmers. It once cost 11 million a year to power the town through oil, but now creating their own bio fuel it is cheaper and the money stays in the local area, rather than going to a big oil oligarch in Dubai. Smart thinking.
Šentrupert won the most innovative and energy efficient municipality in recent awards and are continuing to develop new environmentally friendly businesses and support local producers. In the same village we visited the House of Wine Frelih Winery, whose family history traces back to the 19th century. They produce the best sparkling wine in Slovenia.
The food is as creative as their eco business and as tasty as their wine
My tour of Slovenia focused on food and wine, so I ate (and drank) a lot! Like most of this part of Europe I imagined the food to be bland and broth like. There was the odd broth inspired course, but overall the food included spectacular concoctions of creativity and flavours.
White chocolate mouse with percimon and pollen, hot chocolate as thick as pudding, wild boar and venison pate with crayon butters, barley balls with mushroom and black horseradish, spelt risotto with red trout and parsley oil. Shall I continue?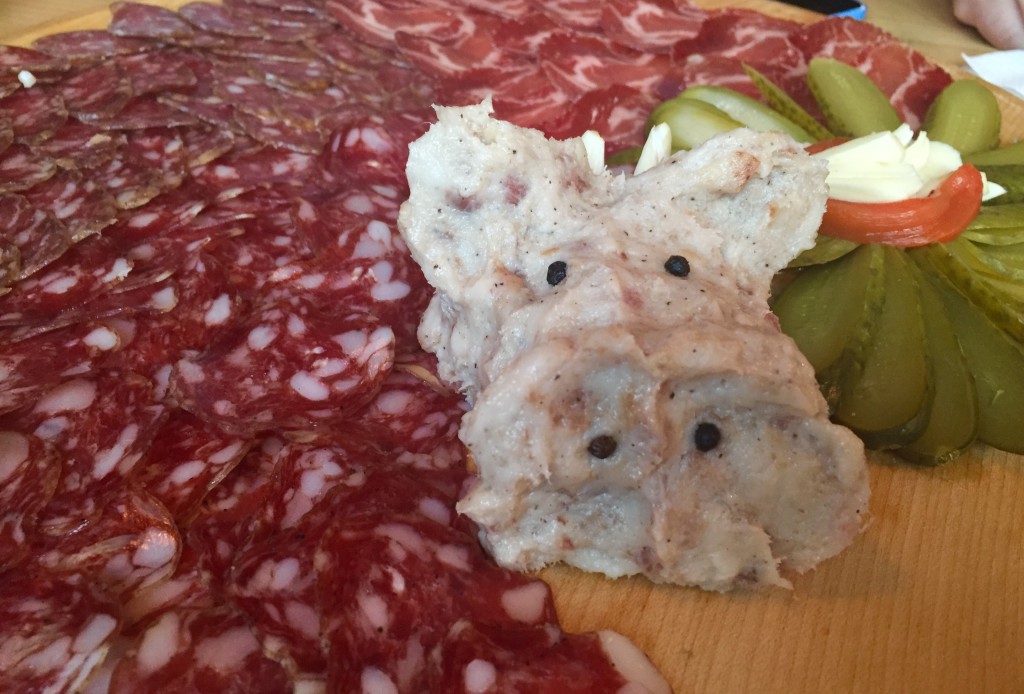 I tasted a veritable feast of flavours and loved almost all of them (except the horse meat balls, I wasn't such a fan)
Here are a few of the restaurants I visited that I would highly recommend you try.
Golstinar Rakar – another family run restaurant with an incredible wine cellar. I recommend a late night visit to the cellar after dinner for wine and serrano ham.
Eco Farm and Restaurant Repovž – they do an incredible locally sourced tasting menu
Hotel San Martin – modern hotel with local food with a twist. The views across the Brda region are the best.
The prices aren't too bad either so it is worth splashing out at the best places.
Have I tempted you by Slovenia? It really was a surprisingly beautiful, delicious and friendly country. Small but perfectly formed. A visit would work here any time of year, come rain or shine!
There's lots more ideas for things to do in Slovenia on Two Scots Abroad's website.
I went to Slovenia on a press trip, but as always these are my honest views. You can read more about the Brda region and beyond on the I Feel Slovenia website.