Wine tasting in the UK at Chilford Hall
My trip to Chilford Hall was a birthday present from my friend Kaz. Afternoon tea, wine tasting and a vineyard tour for two, a brilliant present I have been looking forward to since my birthday in June. We managed to pick a perfect blue skied October day to enjoy it too.
We arrived at Chilford Hall in a taxi from Cambridge. It is about 25 minutes away from the city centre with little more than fields and vines surrounding the estate.
The estate was bought and set up by the founder of Little Chef, Sam Alper. Mr Alper's widow and son still live on site in the main house and the site is run by a number of qualified wine experts.
The day began with our afternoon tea, which was served outside in the sunshine. The staff were very accommodating with my fussy tastes and prepared egg sandwiches especially for me!
Our afternoon tea came with unlimited tea or coffee, a selection of sandwiches and scones with jam and Cornish clotted cream, yum! The surroundings were so picturesque, so much so that the standard 'supermarket cafe' style white chunky tea cups and saucers and metal tea pots didn't quite fit. It seemed afternoon tea was an afterthought to the wine, which is obviously the primary reason people visit, but a few small changes (and perhaps a couple of cakes) would go a long way to improve our afternoon tea tower.
After we had finished eating our tour began and this part more than made up for the afternoon tea.
Our guide Ged was very knowledgable and filled the next hour and a half telling us everything (almost) we need to know about how a British winery is run. It was clear he was passionate at what he did, adding in little jokes and pulling us in with personal stories and historical anecdotes about Chilford Hall and vineyards across the UK.
There are 650 vineyards in the UK and 250 of those have active wineries! Far more than I knew.
Most of the wine is grown from varieties of grape that were created in Germany, where they successfully created grapes that thrived in colder climates such as ours.
Much of the success for a good tasting wine is the weather and in 2012 they harvested only 5 tonnes of grapes due to the bad weather. We had a crappy summer that year! In comparison in 2013 they harvested 30 tonnes of grapes and had an excellent year. Another reason why Mr weather man needs to bring us more sunshine.
More sunshine = more wine!!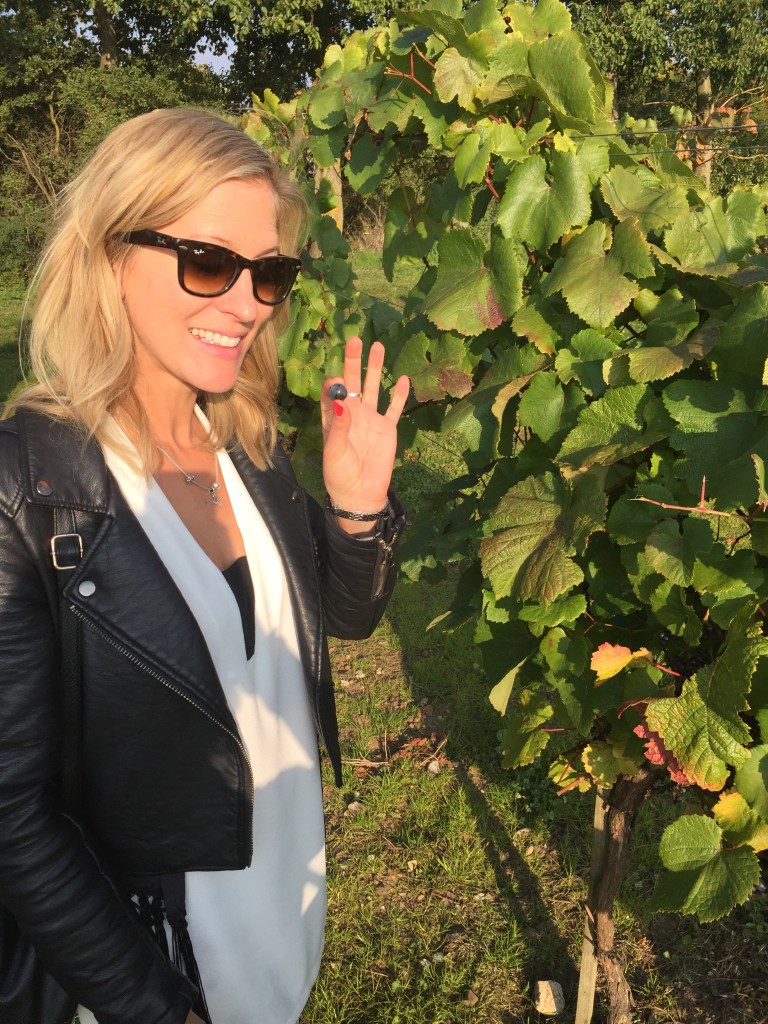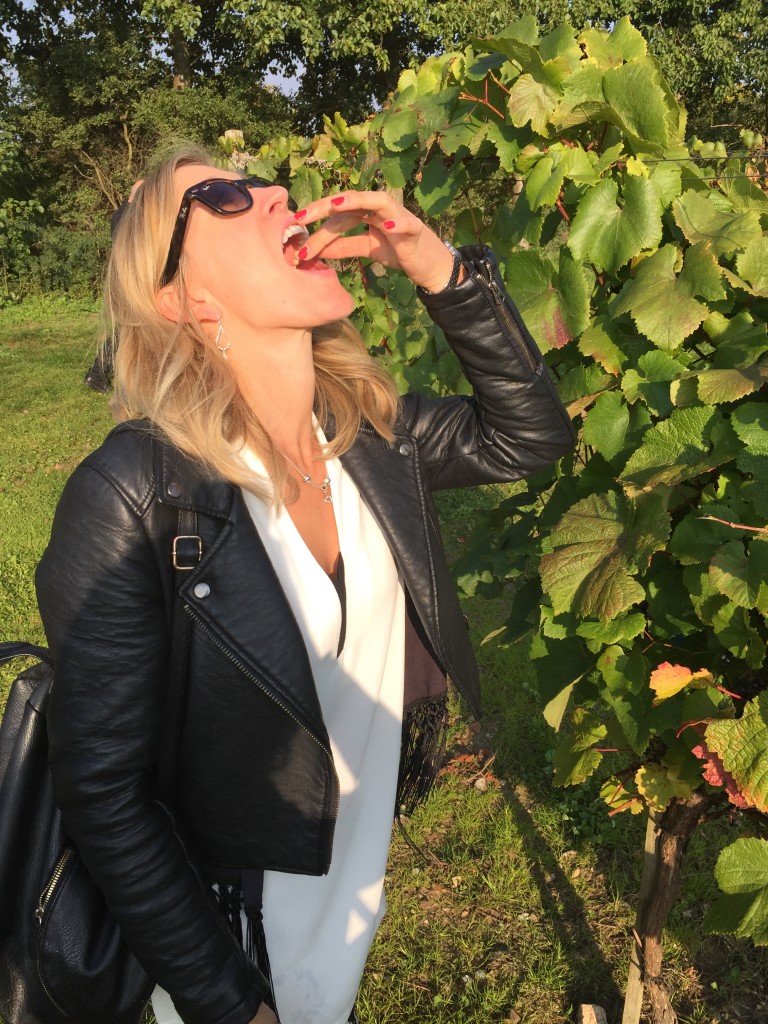 Chilford's wine has won numerous awards and it seems the fight is on to create a sparkling wine that beats Champagne in the taste awards.
At the moment UK 'Champagne' is called 'English Sparkling wine',
France has Champagne,
Spain has Cava,
Italy has Prosecco…
and we just have sparkling wine. For years now people have been trying to come up with a better name… Britagne? Merret?
Anyone got any sparkling ideas?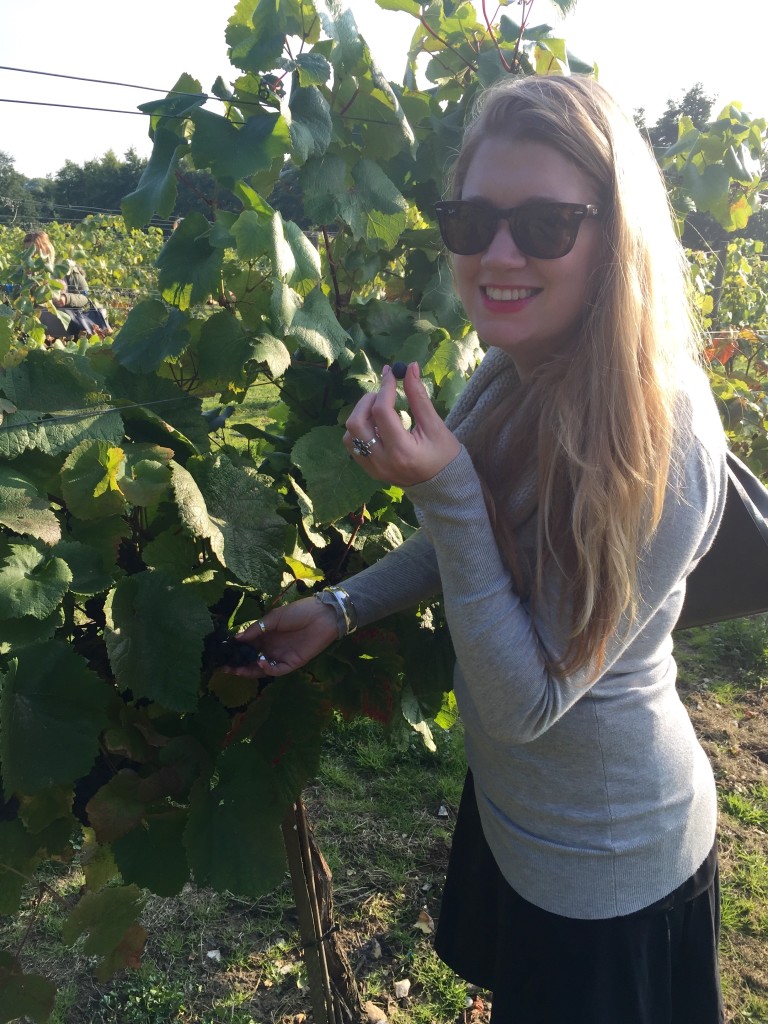 Once the tour was over and I was filled with wine knowledge my mouth was watering in anticipation of trying the wine.
We got to try 5 different wines from Chilford, three white wines, one rose and one sparkling. All were surprisingly delicious with Bacchus being the closest to my favourite New Zealand Sauvignon. The Blush wine was surprisingly good too and nothing like those sickly sweet Zinfandel's we get in most pubs.
I won't try to describe how it tasted, all I ever want to say is 'a waft of hollyhocks shoots up my nose' in my poshest accent!
Needless to say it tasted good and I went home with two bottles… and Kaz with four!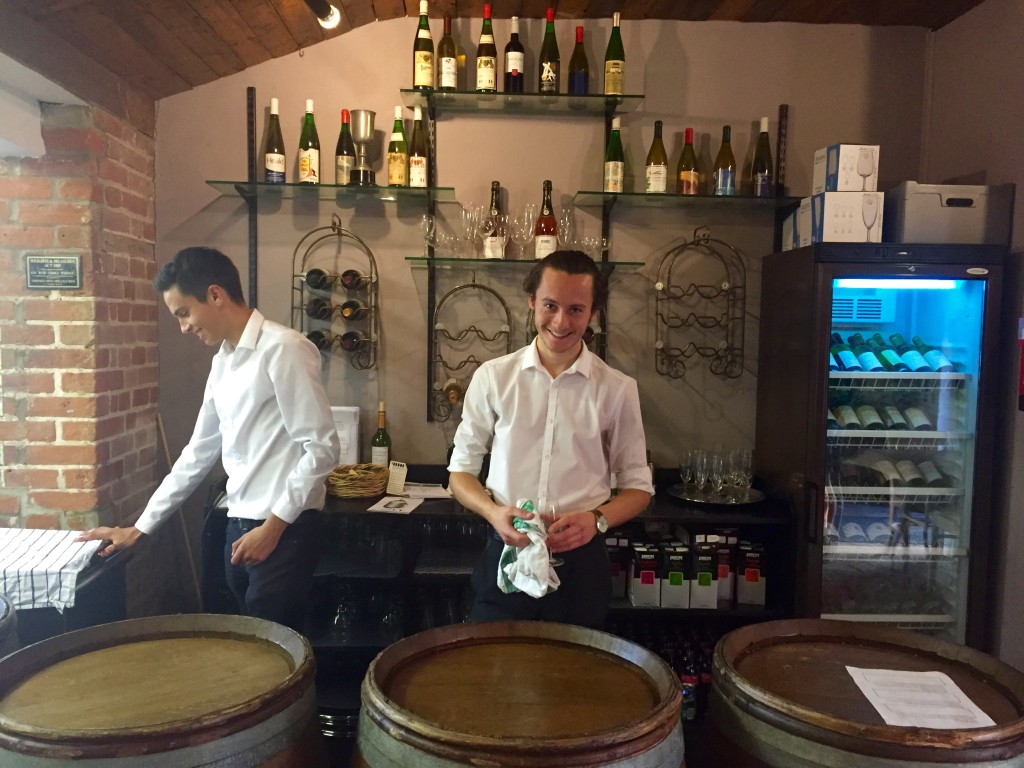 Ask me if you I would like a drink and I will more than likely answer Yes! Ask me 'what drink?' and I would normally answer 'a New Zealand Sauvignon Blanc please'.
This is my standard reply in any pub, bar or restaurant, but after wine tasting at Chilford Hall I might just be asking if they have a British wine on their menu.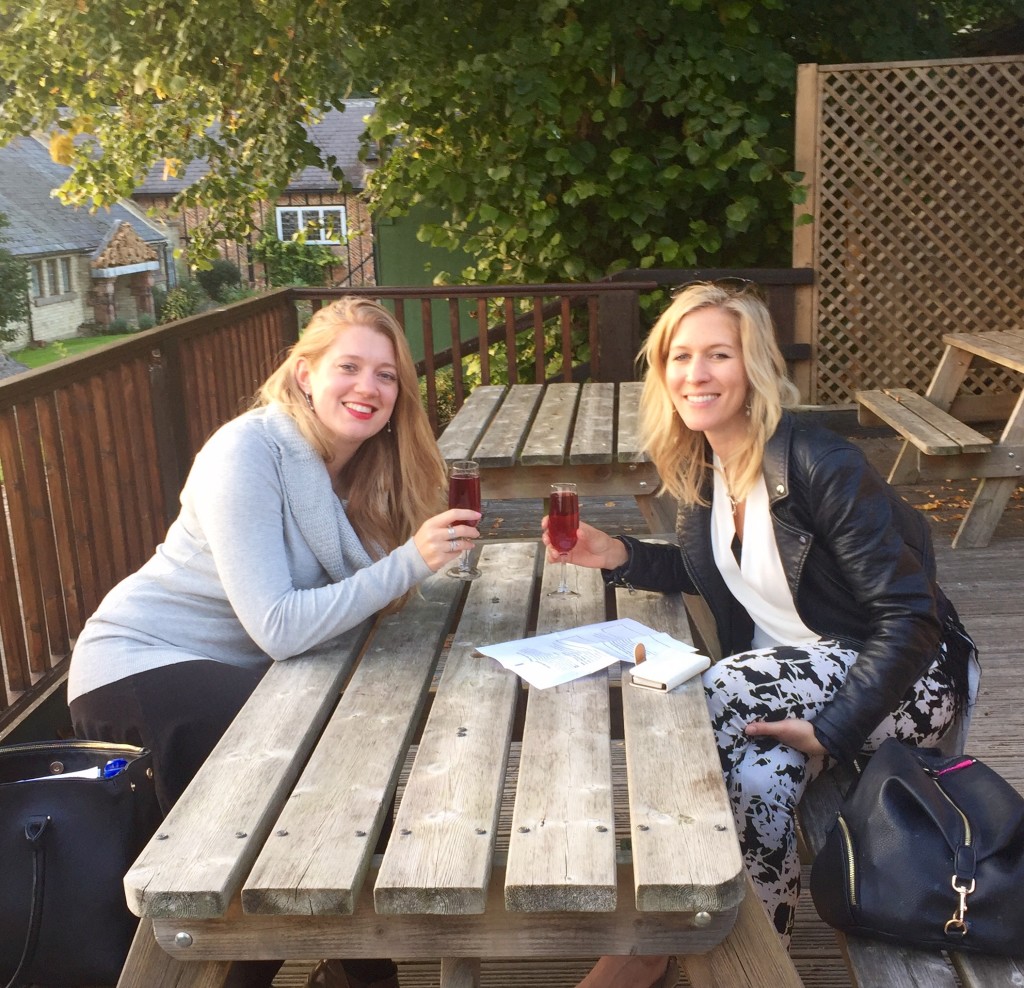 Chilford Hall was a beautiful setting for a lovely chilled afternoon. Ged our tour guide and the friendly staff helped make the day. We learnt something new, admired the views and perhaps got a little tipsy in the sunshine… perfect!
Thanks Kaz and everyone at Chilford Hall for a wonderful Sunday.