This girl has altitude! – Everest Base Camp Trek
I trekked to Everest Base Camp in 2011 and her are my tips for the 13 day trek to the base of Everest!
First let's be clear, trekking to Everest Base Camp (EBC) and back is hardcore and don't let anyone tell you otherwise!
No, it isn't quite the summit of Everest, but that is saved for the damn right stupid!
If you trek to the summit the chances are you might die, but the truth is even trekking to base camp at 5300m you can die. Altitude sickness is a killer!
On day four of our trek, we witnessed someone with severe AMS (Acute Mountain Sickness) on his way back from Everest Base Camp. He had to be airlifted down, with what was almost definitely liquid in his lungs and possibly even liquid in his brain! Possibly life threatening.
Really helps put the whole thing into perspective… hardcore!
But don't let any of that stop you, it is rare and guides on your trip to Everest Base Camp are trained to look out for any signs of altitude sickness.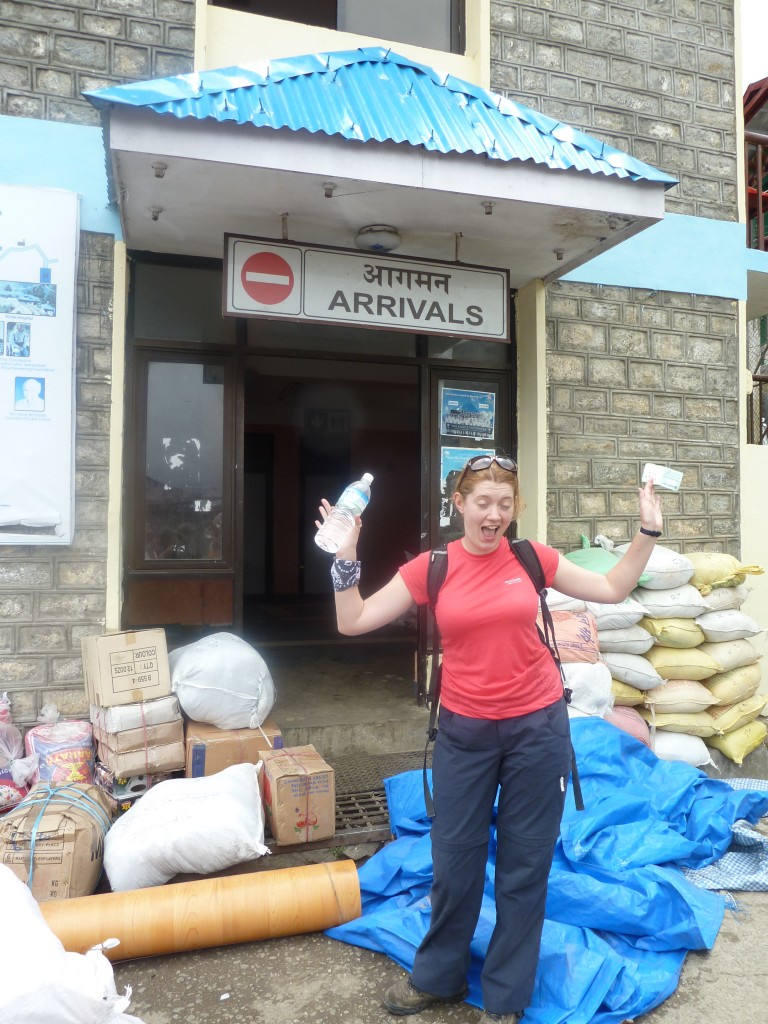 How long does the trek to Everest Base Camp take?
Our trek to Everest Base Camp was 13 days there and back, with a couple of rest days (which actually means just as strenuous trekking) and a couple of relaxation/party days on the return to Lukla.
Here are my top tips for those of you considering trekking to Everest Base Camp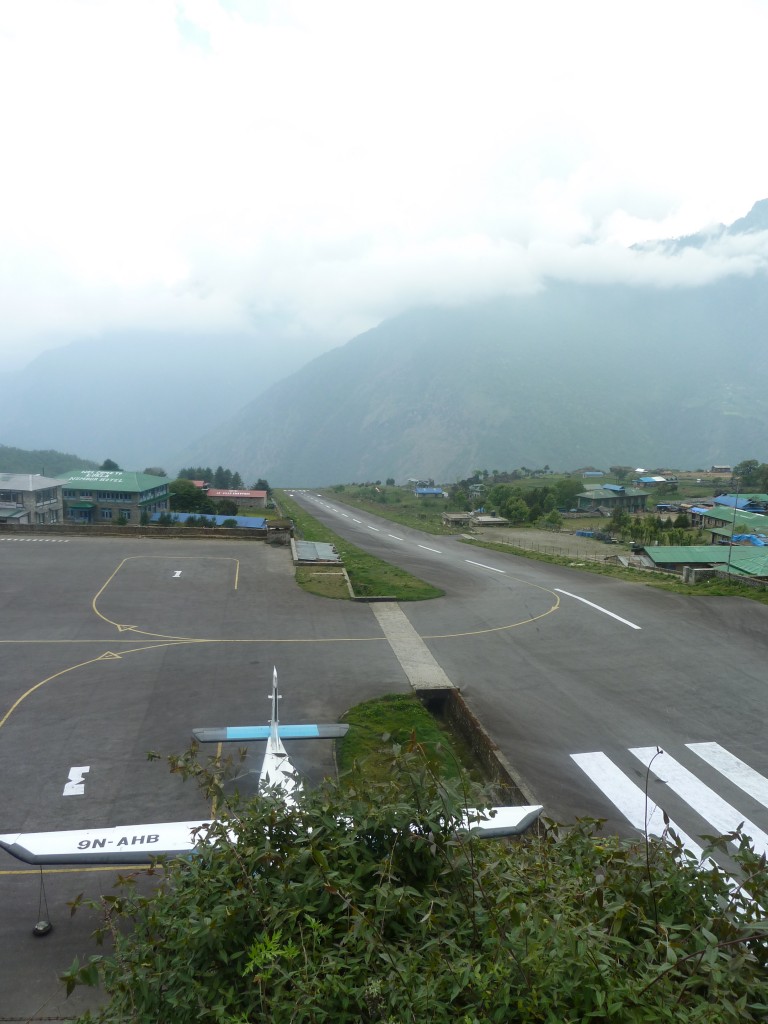 You will get altitude sickness when trekking to Everest Base Camp!
Whether it is mild or major be prepared. Know what to look out for; headaches, sickness, tiredness and difficulty sleeping and breathing. Drink plenty of water, ascend slowly and make sure someone else is keeping an eye on your symptoms. The cure is moving quickly to a lower altitude.
Go Slow – DON'T RUSH!
We saw people rushing up to base camp and back in just a few days, proud of their achievements. Some people make it ok, others were throwing up as they walked the final few hundred yards to base camp! Take it slowly, not ascending more than 500m in a day and take rest days.
Rest days should involve walking up to higher altitude.
…and back down again allowing your body to get acclimatised. Basically, you don't have rest days, until perhaps on the way down. One of the hardest days was a supposed 'rest' day.
Don't eat meat!
As a meat lover, this was very difficult, but I was warned by several people to just grin and bear it and eat the vegetable noodles, vegetable soup, vegetable burgers and just vegetables!
The food gets boring, but it's better than getting food poisoning on top of being tired and grumpy.
Things are expensive up high!
Everything has to be carried on the back of human's or yaks. It therefore isn't surprising that you pay £3 for a coke or bottle of water. Cope without or splash the cash! They deserve it.
You will be dirty!
Showers are few and far between and as for hot showers, you will be lucky to get one or two. The toilets are pretty grim too. You get used to it and remember everyone is equally smelly and gross.
Try and go with people at the same speed and fitness level as you.
This isn't easy to know in advance, especially if you are going in a group with people you don't know. Some treks will ask your ability before you trek and put you with similar people.
Take medication
Paracetamol, blister plasters, knee and ankle supports and altitude sickness medicine such as Diamox.
Be Respectful to their religion
You will pass many Tibetan prayer stones and prayer wheels. As respect for their religion, you walk around to the left and can turn the prayer wheels clockwise to clear your soul.
Nepali words that could come in useful on your trek
"Namaste" – Hello, goodbye, good afternoon etc. Basically, all greetings said while putting your hands in the prayer position and bowing your head a little
"Swagatum" – You're welcome
"Jam Jam" – Let's go
"Teek Cha" – Are you well?
"Thank you" – Dhanyabaad
Who to do your Everest Base Camp Trek with
My trek was with an organisation called 'Nepal Uncovered', which is now part of Nepal Encounters.
We had two bloody brilliant guides! One who was very knowledgeable on everything about the trek, the mountains and Nepal. Our second guide was just a true joker and entertained us the whole way up with nicknames, singing and dancing.
I was lucky with the group on the trek too, a mixture of old friends and new friends, there was lots of laughing as we trekked. Together it was a perfect group to trek with and definitely helped make it a brilliant experience.
Next stop the summit of Everest…?
Other posts you might like!
For other Exciting holidays in the snow check out my post on dog sledding or skiing in Austria or for a new challenge… how to spend a night sleeping in the snow!