Best Christmas Markets: The Midlands
For a little island, the UK is a big place. I've been thinking recently about making some of my blog posts a little more localised, what do you think?
There's so much stuff on the internet about London, and sometimes the smaller cities and towns get overlooked, even though they still have great events and things to shout about!
So in today's posts (yes you lucky lot there are two!), I'm championing The Midlands and with help from Sophie, Northern England as we round up the best Christmas markets in these two areas. Head here for the Christmas Markets Northern England roundup, and stay here for the very best of the Midlands!
All the Best Christmas Markets in the Midlands
Chatsworth Christmas Market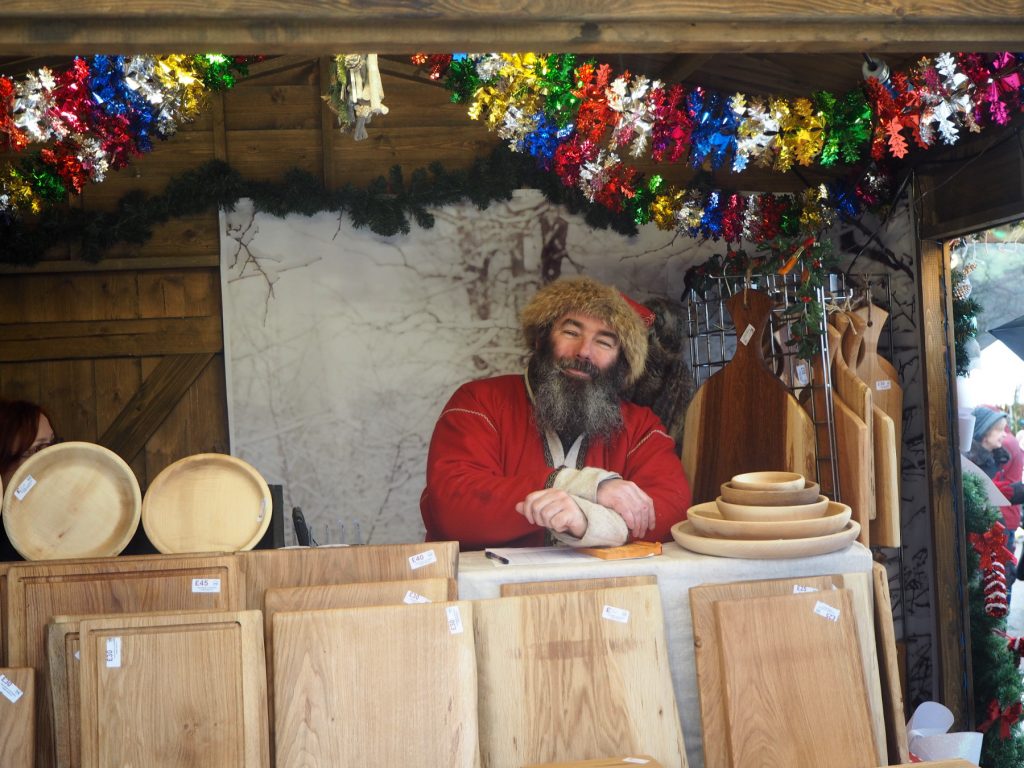 I've already written a full post on the Chatsworth Christmas Markets, I can't recommend it enough! It's only open for a few more days (7 days a week until December 5th) but honestly, if you're in or around the Derbyshire area it's highly recommended! Loads of local suppliers, Santa makes an appearance and you can treat yourself to a Bailey's hot chocolate. Perfect!
Chatsworth, DE45 1PP, until 5 Dec.
Birmingham Frankfurt Christmas Markets
If you've not yet been to Brum's German Christmas Market then put it on your list for this year! It's held on Victoria Square and New Street and it is HUGE! The biggest German Christmas Market outside of mainland Europe, in fact. It really is one for the foodies, so make sure you arrive hungry. Think giant pretzels, crispy schnitzels and juicy bratwursts, all washed down with obscene amounts of glühwein (mulled wine) and Bavarian beers. Merry Christmas, indeed!
Victoria Square and New Street, 3rd November to 23rd December
Haddon Hall Christmas Market
For a truly special Christmas market then make sure you visit Haddon Hall's Mercatum Artisam Winter Market. You really will find lots of unique stalls of local crafts and treats. Plus it is set in the absolutely gorgeous Haddon Hall grounds and house.
It's a bargain at only £7.50 to visit (including free parking), which is a fraction of what you would pay to visit the house usually.
17 – 20th November, 24th – 27th November, 1st – 4th December
Find out more about Haddon Hall's Christmas Market
Bristol's Local Christmas Market
The clue is in the title! Some of Bristol's best indie traders set up camp here over the festive period, and even though the market is small it's right in the heart of the shopping district anyway. They have a Jägerbarn (yes) and a beer garden (in true Bristol stylee). Loads of ethical, fair trade gifts to purchase and a whole load of food (cheese!) too.
Broadmead, Bristol Shopping Quarter, 1 to 23 Dec.
Nottingham Winter Wonderland
Ice skating is so much fun and there is nothing more festive that skating around a huge Christmas tree.  Then even more of an excuse to refuel in the Sur-La-Piste Bar afterwards. Nottingham's Winter Wonderland is full-on freezing (in the best way possible) with the skating rink, Helter Skelter and Ice Bar! As well as all the usual crafty, foodie gifts in the chalet stalls too.
This year they even have an ice rink that floats around the market. Wowee!
Old Market Square, Nottingham, 15 Nov – 31 Dec
Worcester Victorian Fayre
If you fancy something a bit different, then Worcester's market is completely Victorian-themed. The stall owners don Victorian clothing to sell their wares and it really does feel like you've been transported to another era. The smell of roasted chestnuts fill the air and they have mulled wine a-plenty. As well as all sorts of unique gifts to purchase, all whilst being entertained by street performers like jugglers, stilt walkers and choirs!
The Upmarket, High St, 30 Nov to 3 Dec.
This weekend I am also off to try out the Victorian Christmas market in my local town of Matlock. Excited for some Christmassy fun on the doorstep. Is it too early to put up my Christmas tree?