A secret adventure in Richmond – Canoeing the Thames
There's something quite special about being in the great outdoors in the middle of the city. It feels weird, almost naughty, seeing nothing but green trees and blue (ok brown) water rushing by. Quite the contrast from high rise buildings, pollution, police sirens and thousands of people as it is in most of London.
But you don't have to go far to escape your busy city life to enjoy a few hours of natural beauty in an evening… and what better way to run away from the city than by hopping in a canoe and letting the river take you to the pub!?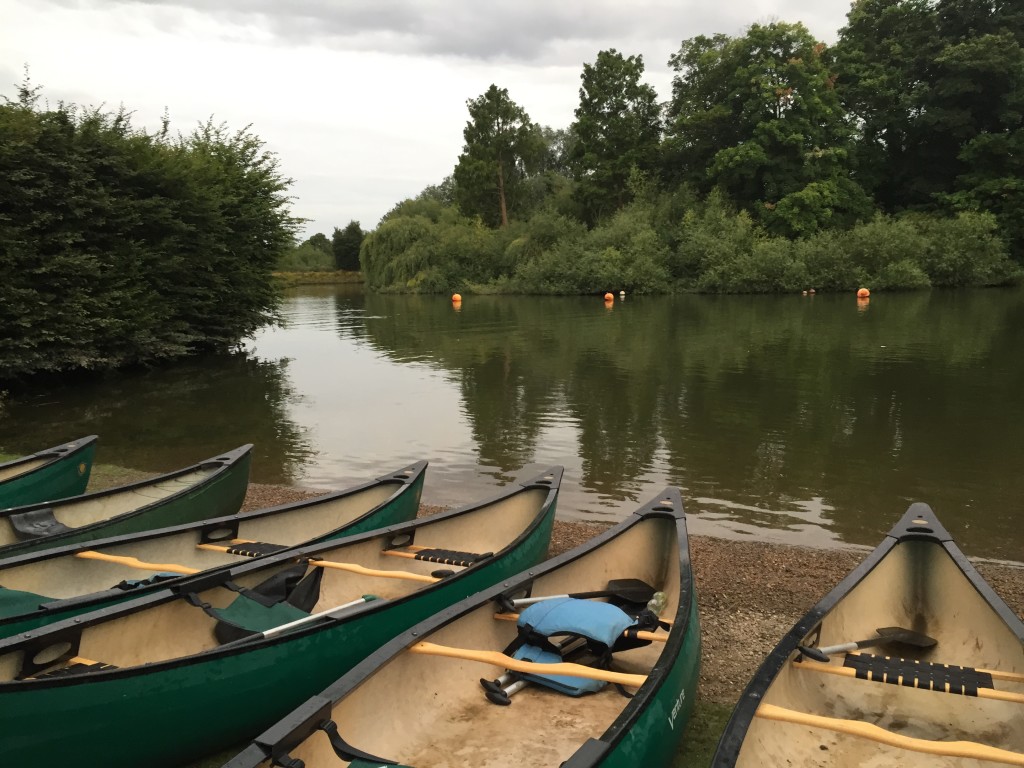 It is just this that I did last week with Secret Adventures – A micro adventure on the Thames in Richmond. It felt surreal after a busy day in the office overlooking Big Ben from the 18th Floor.
We met by the river about a mile from Richmond station. After some basic skills from our entertaining instructor Tony from Back of Beyond Adventures and a few silly games in a field (yup there are fields in Richmond!) we jumped in our canoes and started our journey downstream.
Every few hundred yards we would stop for a silly activity, jumping on the edge of our boats, swapping boats, turning in a circle and best of all… a race to the pub
Tony was part instructor, part tour guide, telling us some interesting quips about life on the river. Canoeing past Pie island was a highlight for me. A small island in the middle of the Thames with numerous houses, each a different design and privately owned.
What a dream part of London to live in! There are no vehicles on the island and only one small footbridge on and off. As we sailed past, families were enjoying drinks or dinner in the gardens on the river's edge and I half day dreamed half canoed my way past the gorgeous quirky homes.
We stopped off for half an hour for a swift half at the local pub a quick pit stop for energy and bonding before we hopped back in our canoes towards home. By this point the sun was setting and quiet and darkness fell on the water.
Before long our adventure was over and it was time to head home. Tony from Back of Beyond and Madoc from Secret Adventures helped make the trip even more enjoyable with entertainment, photos and fun stories. I think with any other instructor the number of stops would have been too many, but Tony managed to entertain at every turn!
In just an evening from work I had an entertaining, memorable and different experience on the river, with friendly folk and few splashes of adventure! I can't recommend it enough.
I was on the adventure with fellow blogger The Little Backpacker. She's ace check her out!
I joined Secret Adventures on a complimentary spot, but as ever I choose everything I write and opinions are 100% true. Secret Adventures run loads of awesome trips, including more kayaking and canoeing adventures. A portion of their profits go to supporting Kids Company. Another great reason to join them on an adventure!