The best books to inspire UK adventures
If you're looking for some books to inspire a UK adventure, then you've come to the right place. Whether you are looking for book inspiration for a wild swimming trip or wild camping, or maybe some glamping or hiking inspo, I've got all the best books that have useful information and inspiration to get you outside.
I don't do nearly enough UK adventures myself and I am hoping this book list will inspire me to get out and about more. The adventures don't need to be big either, a night sleeping outside in the garden, or a new walk from home could be just the micro adventure you need.
Some of my favourite books are about people who have done big adventures, a trip down the Amazon river, cycling from Canada to Argentina or hiking up the highest mountains in Europe. These stories of highs and lows, achieving great things against the odds, proving others wrong, and learning and growing as a person, fill me me joy.
I also love the smaller adventures too, walking challenges in my local national park – The Peak District or the best places to try wild swimming on a hot (or cold!) day.
I hope these books help inspire you to take some new adventures, plan a UK holiday and get outside in our beautiful natural world a bit more and experience the joy of nature.
If you get to the bottom, I've got some of my favourite adventure books set across the world too.
This post contains affiliate links, I earn a small commission if you buy via the book links in this post, though it won't cost you any extra. You would also be supporting small bookshop owners rather than the big nasty Am**on!
The best book to inspire UK adventures
Day Walks on the Isle of Skye – Helen and Paul Webster
Imagine if you got to spend your time trying new walks and writing them up for a book, what a dream job eh?! That is what Helen and Paul Webster have done with their book Day Walks on the Isle of Skye. Sharing their top 20 routes to walk on the Isle of Skye. The walks range from 3.5 to 14.5 miles and vary in ability and height!
The book details the route, with an OS map, photos and written description of each section. It's certainly making me want to return to the Isle of Skye. If you're thinking of visiting make sure you stop by Knoydart too. My favourite place in Scotland.
•I was gifted this book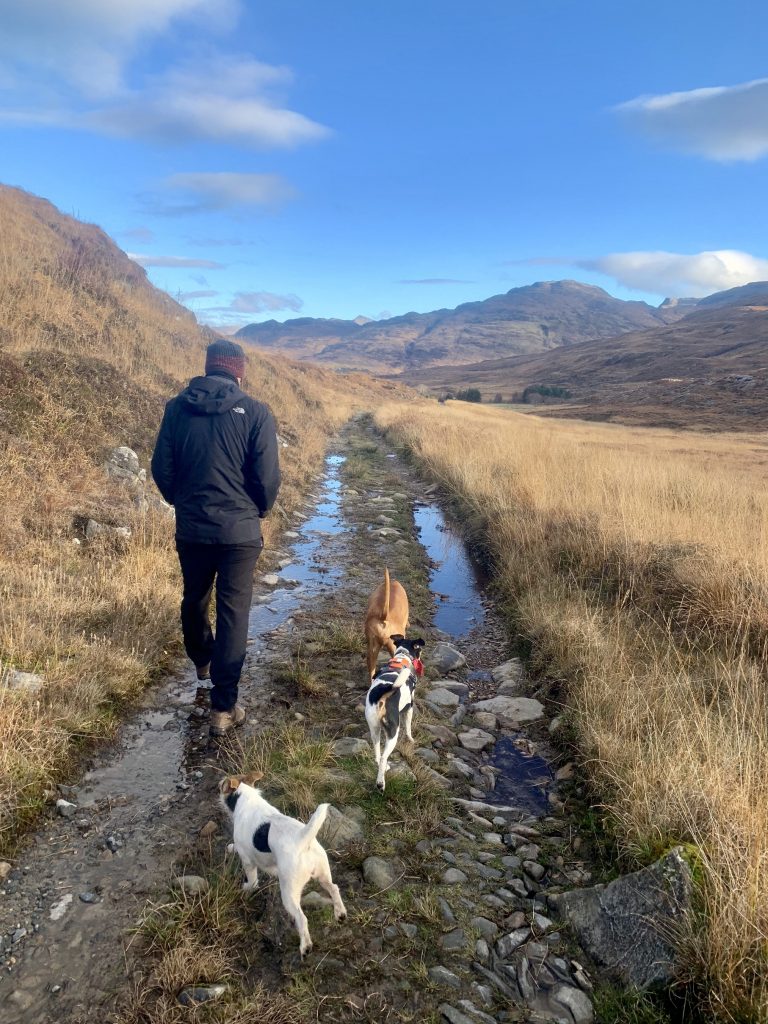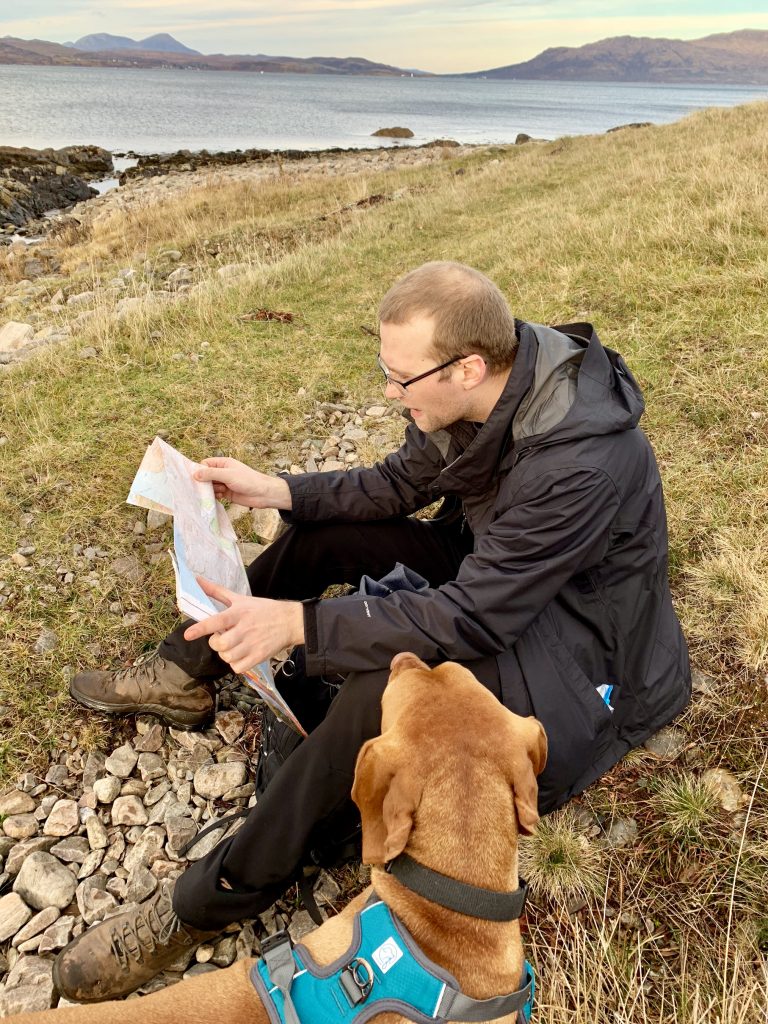 The Outdoor Swimming Guide – edited by Kathy Rogers
Who doesn't love wild swimming these days? Ok maybe not everyone, but I certainly do. So when I was sent The Outdoor Swimming Guide I was thrilled to have all the best places to go swimming in the UK in one place.
The book shares wild swimming spots and lidos and gives information on where they are, accessibility and what to expect. They even include my top swimming spots near me, The New Bath Hotel Lido and Youlgreave's River Bradford in the Peak District.
•I was gifted this book
The Salt Path – Raynor Winn
I have never read anything that has inspired me to walk more than this book. Particularly the South West Coast Path, though really anywhere will do. I promise if you read The Salt Path, you will want to pack up your things and head out on a hiking adventure.
It is a beautifully written true story about a couple who set off to walk the South West Coast Path when they become homeless, and decide to walk and wild camp their way along the 600+ mile journey, all whilst improving a life debilitating illness. Walking is good for the soul, for the body and for the mind.
Adventure Revolution – Belinda Kirk
Adventure Revolution is a brilliant book by Belinda Kirk who runs Explorers Connect who I did the Lake District three peaks challenge with. Her book is all about the transformational power of adventure and how important and beneficial it is for our wellbeing.
I couldn't agree more that adventures, however big or small can help us overcome physical and mental health issues, make new friends and find our self worth.
The Lido – Libby Page
The only fiction book on the list, but The Lido is sure make you want to head to a lido. Exactly where I am going when I finish writing this blog post, to the New Bath Lido.
I absolutely loved this beautiful story of one woman's mission to save a lido that was due to close in London and the friends she makes along the way.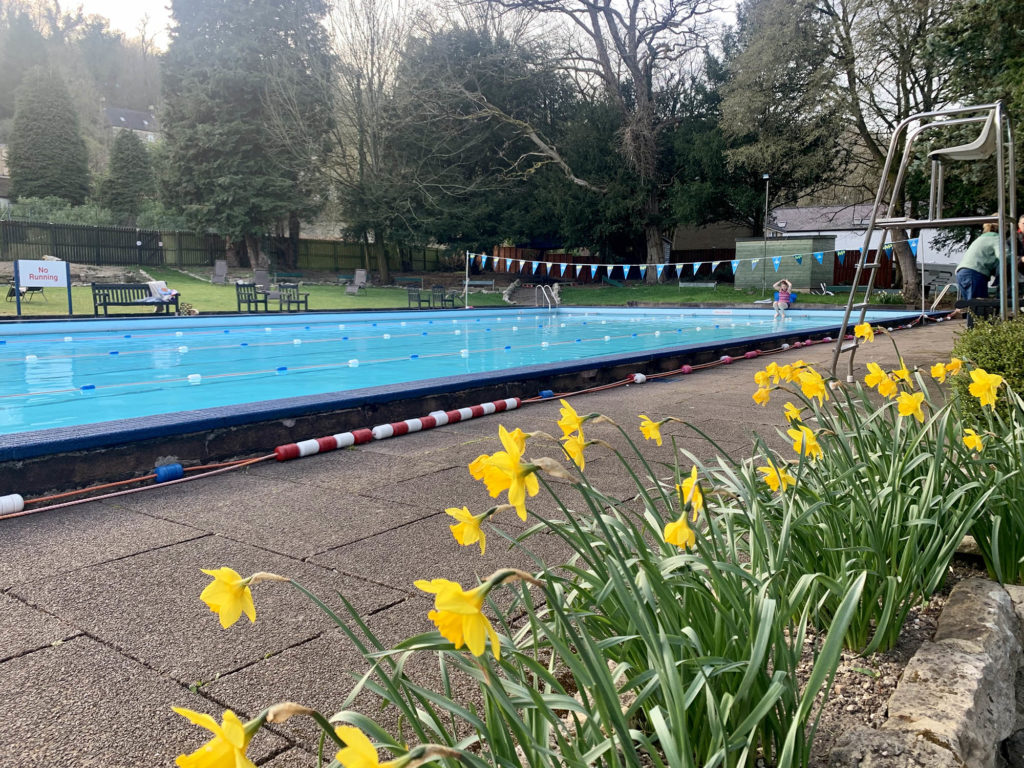 Best books to inspire BIG international adventures
Ok, so I said this post was about the best books to inspire UK adventures, but I just wanted to add a couple that will inspire international adventures too.
Tough Women Adventure Stories – Jenny Tough
This was one of the most recent books I read and has definitely made me want to plan a big adventure. Tough Women includes some UK adventures, and lots of international ones too. It is a collection of stories from some of the best female adventurers from across the globe.
From wild swimming adventures, to mountain climbing, to cycling and more. I love that these women were just 'normal' women with a desire to do something incredible. And they did!
Life Lessons from the Amazon – Pip Stewart
I met Pip on a press trip skiing in Austria a few years ago and have loved following her fun adventures. Most notably her incredible trip following Guyana's Essequibo River from source to sea.
Pip shares this adventure and all the lessons she learnt in her book Life Lessons from the Amazon. Filled with truth, humour and humility its a must read whether you're planning an adventure as epic as Pip's or not.
What are your best books to inspire UK adventures? Let me know if you read any of these and any exciting adventures you decide to try.
Other Posts you might like