5 Things we can Learn from Nature
Over the last few weeks of lockdown I don't think there is anyone that hasn't felt closer to nature during this time. Whether you live in the middle of a city jungle or out in a small village everyone seems to be appreciating those daily walks and time outdoors more than ever before.
This time we are spending in nature is a chance for us to grow closer to and learn from nature. I know I have certainly been appreciating the outdoors a lot more since being told I am only allowed limited time outside!
What's with that? As soon as we get told we can't do something we all want to go and do it!?
This month I was the speaker at Derby's Creative Mornings event and the topic was Nature! I signed up to speak back at the first event I attended in September last year and had a choice of several topics that were coming up in 2020. Nature instantly jumped out to me as the one I wanted to speak about.
I have spoken at events about various things over the years, volunteering, happiness, digital and more, but up until a week ago, never nature. However nature has always been a big part of my life, having grown up half in the Peak District National Park and half in the middle of a wood (Hill Hold Wood), I would say I am most definitely a country girl.
However nature isn't just about being in the countryside, nature is everywhere. It is in the giant cities, it's creeping out of the tarmac on the side of a busy road and it's always flying overhead. There is so much we can learn from nature… during lockdown and always.
5 Things We Can Learn from Nature
Nature is Patient
You don't see nature rushing about trying to do 100 things at once with instant results. It can take years before an apple tree starts producing apples and we'll wait a year to see a flower bloom for just one day.
We've become so used to getting everything instantly in our fast paced world, when sometimes we just need to slow down. Slow and steady wins the race.
Lockdown has forced almost everyone to slow down. To spend more time at home rather than commuting on packed trains, tubes and roads. To experiment in the kitchen, instead of eating out several times a week. To take a walk, run or bike ride every day, instead of just bank holidays. And probably time to just sit and stop. To read, write, draw or meditate.
I know my pace of life has certainly changed. I've slowed down, spent more time looking out at the changing seasons and weather outside my window and more time walking, finding new places from my doorstep in Matlock.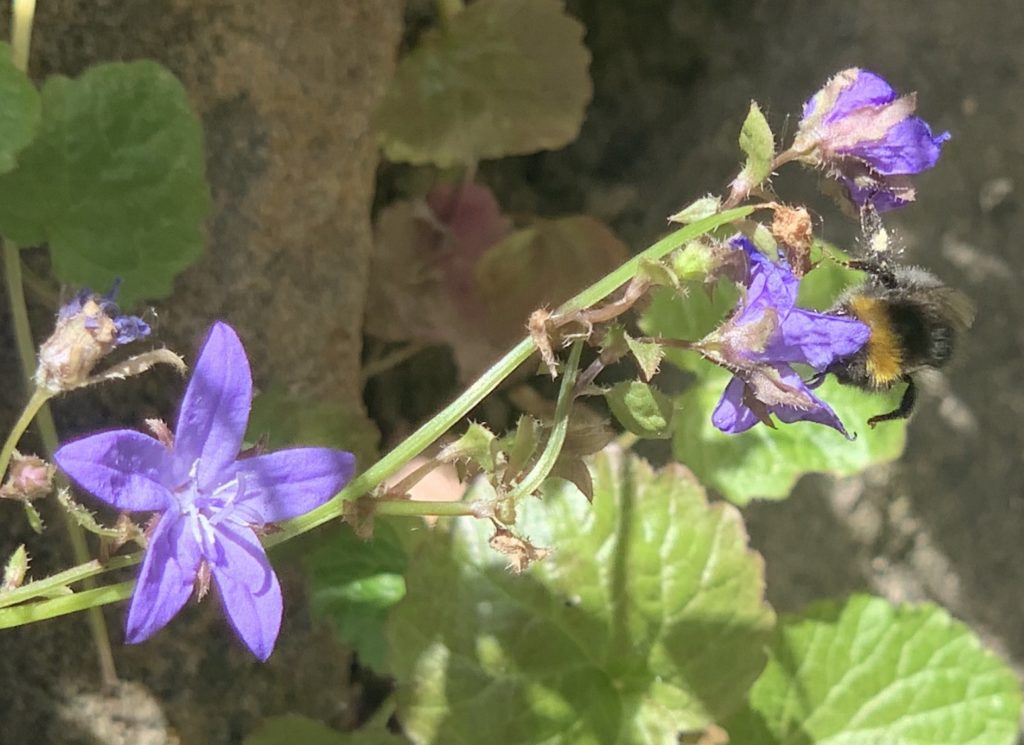 Nature is Connected
Yesterday I spent a great 15 minutes watching a bee move around small purple flowers in my garden collecting nectar from each one.
Whether it's birds and flowers working together, an animal dying in the forest and feeding many birds and bugs or seeing how deforestation can cause changes to our world far beyond just losing a few trees. We are part of nature and connected to it as much as we are connected to each other.
Connecting with each other and relationships is perhaps the main pillar in people's wellbeing and happiness. It's something we have all missed during lockdown. Being able to hug our family and friends, to chat without a screen and many miles between us. Connection is so important to our lives, no matter how introverted or extroverted you might be.
However we must not forget as much as we're connected to each other, we are also connected to natur! The more we connect with nature, the more we will learn from it. The more we will learn to appreciate it and crucially, the more we will want to look after it!
The Nature Connectedness Research Group at The University of Derby is working on a number of research projects on our connectedness with nature.
I've certainly felt more connected to nature since lockdown… have you?
Nature is aware
A bear's sense of smell is 2100 x better than a humans. Eagles can see more colours than us, including UV and an in built zoom to focus in on prey from up to 2 miles away. A flower will turn itself to the sun for maximum rays!
Different animals are so aware of what's surrounding them, using different senses to find their food and protect themselves from their prey.
We need to be more aware when in nature too. How often do you really look, really listen or really smell when out on a walk. Linked with us slowing down since lockdown, I think we are certainly starting to notice the smaller things a bit more. But will it continue?
Next time you are outside, walk slowly. Notice the plant growing on the side of the pavement. Listen for the birds chirping over head and smell the fresher air. Be aware of what is around you, use your 5 senses and share what you find with the hashtag #NaturesHealthService on social media.
We often only use a tiny part of what we are capable of as humans and can learn so much from just listening and looking…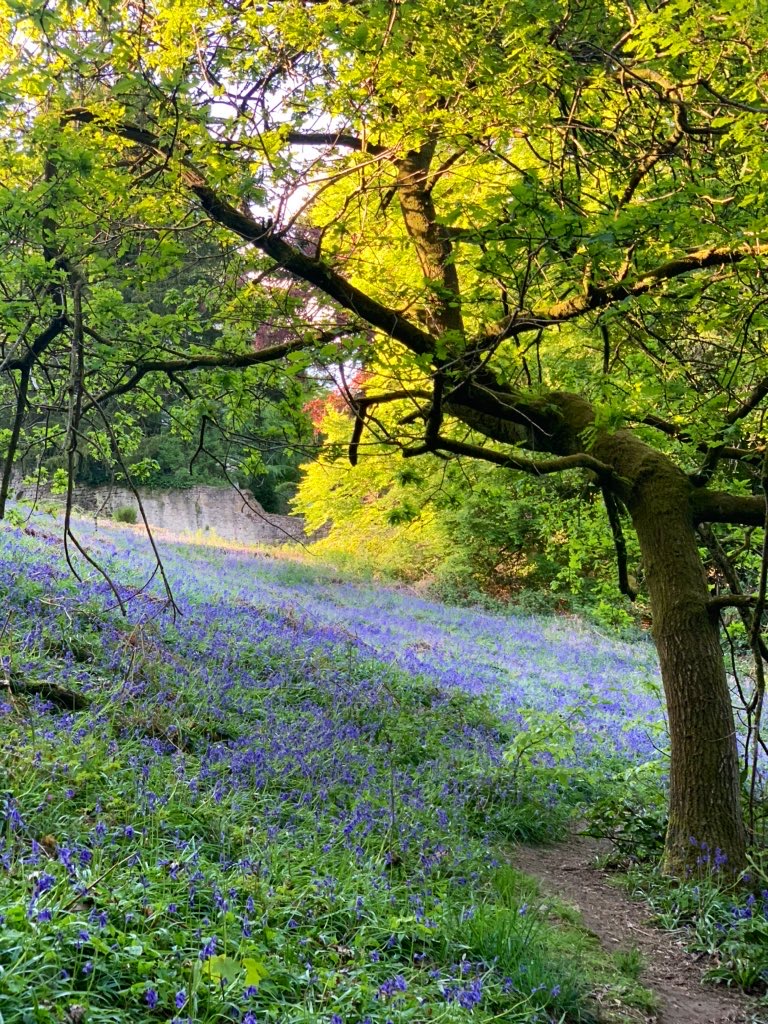 Nature is Resilient
We see nature springing back and finding a way through. Whether it's the weed on the curb of the road or how Chernobyl has slowly been brought back to life with new plants and animals making it their home.
We are resilient too! Lockdown has been tough but we will get through this. We will be stronger than before.
Many businesses thrive in a crisis and if you run a business, maybe you can be one of them.
Now is the time to focus on sustainability, to work with nature as individuals and businesses and build new working models for a better world!
Nature is Fragile
Nature may be resilient, able to come back from tough situations. But it is also fragile. It takes time and care to look after us, the same way it does for nature.
We need to care for nature. Without it we can't live. Nature is the air we breathe, the food we eat, the ground we walk on.
I have been clapping for our carers and NHS workers on a Thursday evening, but I also want to celebrate the other NHS, Nature's Health Service. It's as integral to our health as the National Health Service.
I am a proud Chair and Trustee for the Peak District National Park Foundation. A charity supporting the needs of our much loved national park and helping it continue to be a park that is enjoyed and supported by everyone, forever!
To some it may not seem the most worthy cause, but I believe it's one of the most important! Whether it is helping restore our Peat Moorlands ruined by the Industrial Revolution, which helps reduce flooding, stores carbon and creates clean drinking water. Or building more accessible paths through the park for more people to enjoy our beautiful landscapes.
Peak District Fire Fund
We are currently fundraising for our #FireFund to help restore some of the damage done by fires in the park. Often caused by discarded BBQs, cigarettes and glass bottles. If you can spare anything at all please donate to our fire fund or share the link with friends and family
Nature is integral to our lives, perhaps the most vital thing! So let's learn from nature, let's look after nature and let's enjoy nature's healing powers… in a kind, sustainable way!
Join me in celebrating our other NHS – Natures Health Service.
Share your photos out in nature, your findings and what you have learnt from nature, using the hashtag #NaturesHealthService on Twitter, Instagram or wherever you are online 🙂