10 Microadventures (you can do for free)
Do you ever feel short of time? Do you wonder how some of your friends seem to be doing 101 awesome things every weekend and you barely have the energy to move from the bed to the sofa to prepare for your latest Netflix binge.
Normally I am the one doing lots of awesome things, but recently my life has been taken over by work and commuting and I'm struggling to get enough adventure in my life.
Don't get me wrong, I am very grateful to have so much work on that is keeping me busy and paying for my house which is undergoing some serious renovation!
However, I am missing the carefree days of last year where I felt like I spent most of it having a blast travelling the world and keeping up with this little blog.
In order to help me make the most of the small amounts of free time I currently have available… and ultimately help you make the most of your free time too, I have put together my top ideas for micro adventures you can do for free (or almost free!)
I've written about micro adventures before and I'm a big fan of the idea of turning an afternoon, a lunch break, a day or a weekend into an adventure, albeit a micro one.
Here are my top 10 ideas for microadventures that are free to do (or almost free)
An unplanned walk from your house
This one is a favourite. Sometimes I just want to walk and well you should do just that. No plans, no fixed place to arrive at, just walk and see where you end up. Whether you live in a city or the countryside you are sure to find something exciting to see. Whether it is some beautiful town houses, a new hill to climb or valley to walk through, or perhaps a local village pub you've driven past multiple times but have never had the time to visit.
It's amazing how well you get to know a place by walking, I often walk between tube stops and have learned so much more about London by walking through it than I ever learned from catching the tube everywhere.
Call a friend you haven't spoken to in months/years and arrange to meet
Is there someone you have been meaning to get in touch with for months, or perhaps an old work colleague or school friend you haven't spoken to for years. Chances are they would be up for a random meet up too, so why not just give them a call or drop them a Facebook message and see if they fancy a catch up.
You never know, you might become firm friends again, or perhaps they will introduce you to your future partner or work in a similar field and can help you find more work… who knows what will happen?!
Take a lunchtime walk
Whether you work from an office or from home, use your lunch break to do something exciting. Everyone needs a break, they are there for a reason. Try going for a walk, timing yourself for 20 minutes, take a short break then head back. No plan on where you walk for those 20 minutes, just go wherever your feet take you.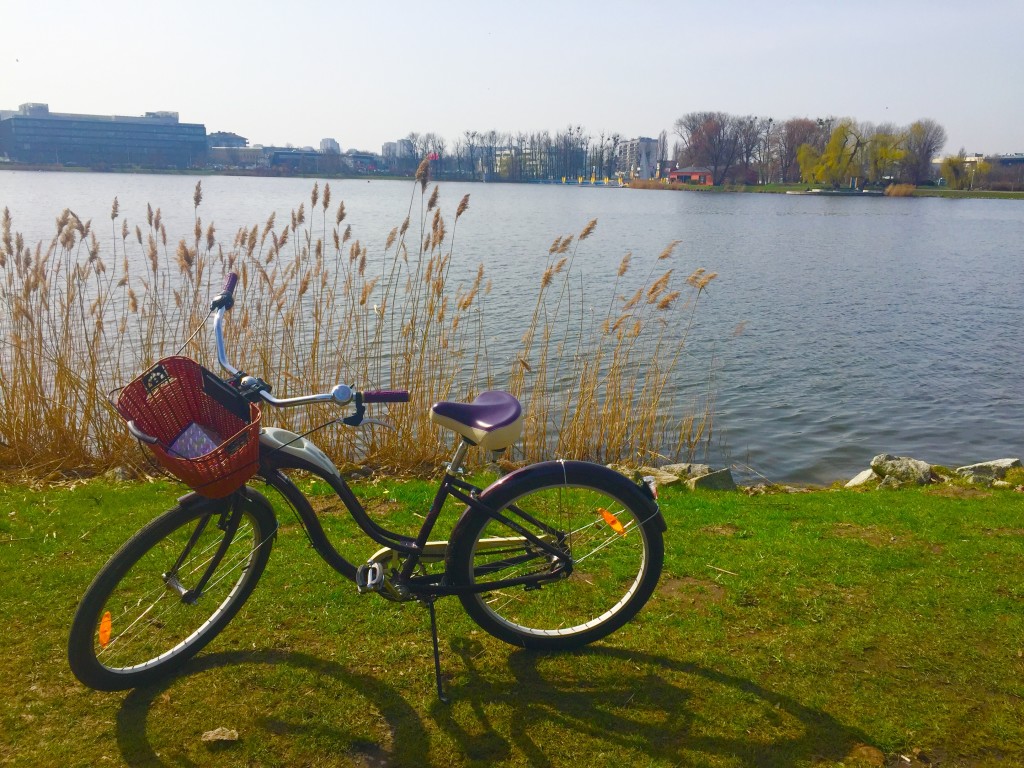 Play Skyscanner roulette
OK so this one isn't free, but what if you set aside a budget for a trip away, but you don't decide where you are going until the day you go? With everything so easy to book last minute online you can literally book a flight, a train, a hotel or a cottage hours before you depart.
Skyscanner lets you put in where you are you leaving from and then choose 'everywhere' and will come up with hundreds of options… starting with the cheapest! Fun! 
Borrow someone's kids for the day (or dog)
Is it just me or is everyone having babies right now? I'd say half my friends have become or about to become mothers/fathers in the last couple of years. It's endemic in the 30-something generation.
I don't plan on catching the bug any time soon, but it doesn't mean you can't have fun with little people. Children have a real sense of adventure – adventure that hasn't been dampened down with years of being told what to do and what's right and wrong. Spend a few hours or a day with a child and you are sure to have an adventure, and the chances are it won't be what you would normally be doing. Paint a picture, run around the park, dig up worms, who knows? Your back garden could be your oyster!
Play hide and seek in B&Q
Perhaps this is one you should be doing with the kids, or you could play with your adult friends… I did! I actually played Hide and Snap, where you hide and then send a Snapchat to your friend with a clue of where you are and they have to come and find you. Believe me it's a lot of fun!
You could play in any department store… I guarantee you will have a fun time… even if you do get funny looks from the staff or members of the public.
Sleep under the stars
Whether it is in your back garden, a nearby field or at the top of a mountain, sleeping under the stars is something to simple, yet so few people have done it. Don't hide in a tent, snuggle up in a bivvy bag or wrap up warm in a super thick sleeping bag and just lie down outside and let the outdoor sounds and stars put you to sleep.
Go for a post work micro adventure
Hop on a train and head out to the countryside for a few hours after work, or even camp out and head back to work the next morning. Nothing more exciting than doing something fun mid-week, you feel like you're making more of your week and get to be the cool adventurous one in the office.
I remember when I went kayaking down the River Thames one night after work and my colleagues thought I was mad. 'What you up to tonight Jen?' 'Oh, just going kayaking down the Thames' haha!
Take a dip in wild waters
Anyone fancy a dip in the Thames? Well, okay, maybe not the estuary or the fast-flowing tidal waters by the Houses of Parliament (though I've fallen in it many times when learning to sail in the quieter waters around Hammersmith). Well if you're in London there are a few outdoor pools that are suitable for swimming, or why not head out to the countryside and take a dip in a pond, the sea or a lake. Nothing more refreshing than an outdoor dip, right?!
Go for a random drive
I might have mentioned this one before, but going for a random unknown drive can bring up any number of adventures. My mum used to decide on a few random directions before she left the house (left, right, second left, right, right, left, third right, etc) and see where she ended up. A dead end meant you just moved on to the next direction.
There are so many roads around where I live I have still never driven on and I love to take a random turning and seeing what happens. Often, I might come across a new quirky village pub or just stop to admire a new breathtaking view in the Peak District.
If there is one thing micro adventures teach us, it is that there are so many adventures right on our doorsteps. It doesn't have to involve using up precious annual leave or paying a fortune to travel to some far-off land. There are loads of adventures to be had from just walking out your front door and seeing where the wind takes you.
Alistair Humphreys is the King of micro adventures and has tonnes of tips on his website, including advice on safety and legality of certain adventures, like sleeping wild. He's even written a book about it.
I would love to hear about your micro adventure stories… any recommendations for fun, free adventures to have?