25 colourful reasons to visit Antigua, Guatemala 
Certain cities fill me up with smiles the moment I arrive. That feeling of wanting to jump up and down and squeal with excitement like a little girl, or clap like you've just seen an incredible performance.
This is how I felt when we arrived into Antigua, Guatemala. As soon as we landed into Guatemala after 17 hours of travelling I knew I was going to love this country. The hot blast of air as we exited the airport, the constant beeping from the busy queues at the arrivals pick up and the warm smiles and fresh cold juice as we entered our first hotel in Guatemala City.
After a couple of days around Lake Atitlan (more on this later) we headed to spent the day in Antigua. A popular stop on the tourist trail, but you can see why. New pops of colour on every corner, every building a new fresh fruity shade. Burnt orange, fresh yellow, strawberry pink. I was in wall photo heaven, I was fast creating my Instagram of dreams!
Here are 25 colourful reasons why Antigua needs to be a prime stop on any travels to Guatemala.
1 – For pops of reds and yellow like on this wall
2 – or the slightly faded red and yellow wall with our fab guide Mel from Martsam Travel
3 – To watch artists on the street drawing the colourful walls (and maybe purchase a painting of your own)
4 – to walk through the brightly coloured markets, to take some colour home with you
5 – or purchase some juicy fresh fruit and vegetables
6 – to jump for joy at the views over Antigua from El Cerro de la Cruz
7 – to pose next to a wall painted the colour of the sea (the best parts of the sea)
8 – or to buy yet *another* pair of handmade earrings from these smiling ladies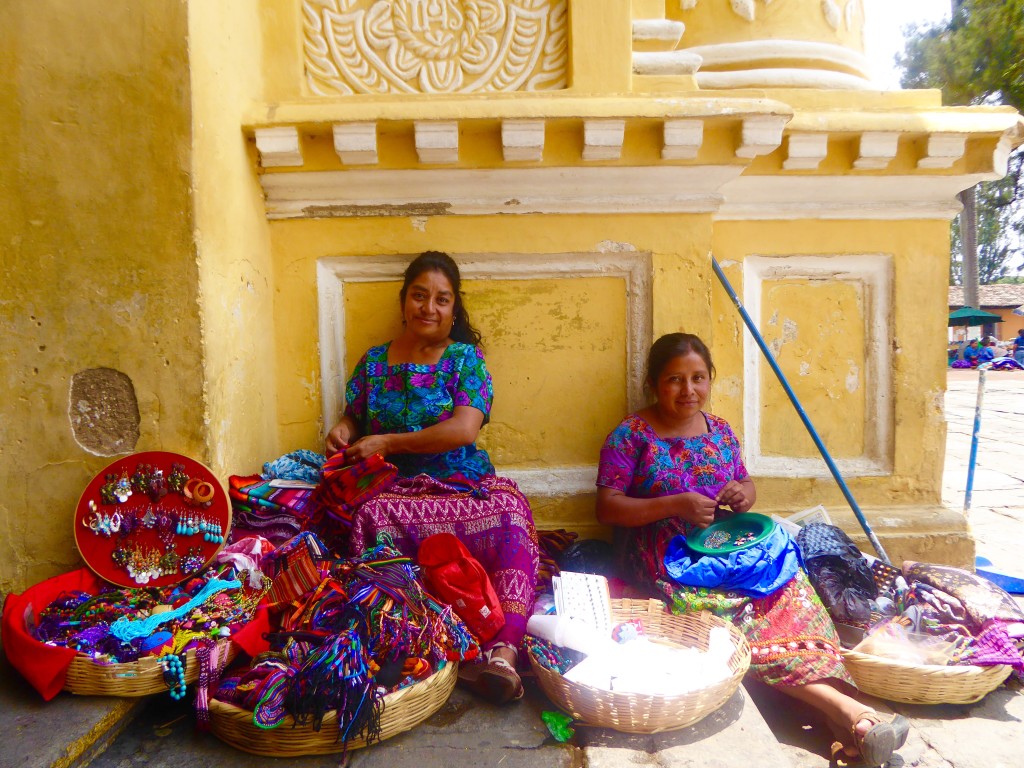 9 – to get the perfect shot of The Travelista getting the perfect shot.
10 – or a great shot of a local walking by
11 – to admire the views across roof tops from the largest convent in Antigua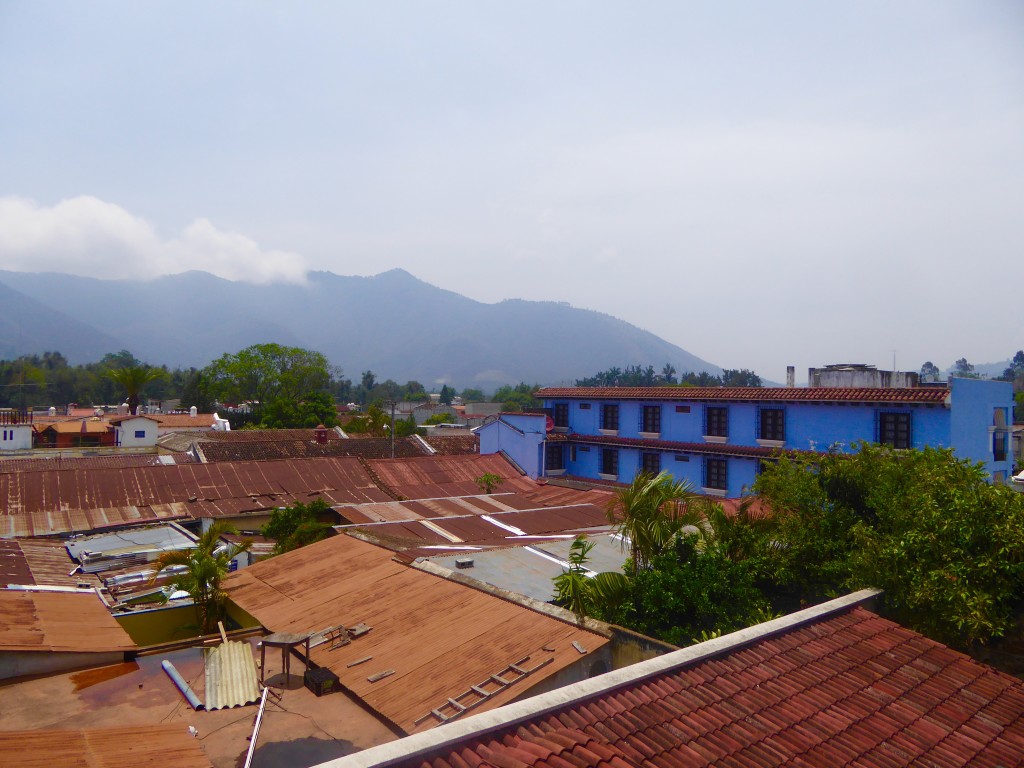 12 – or pose by the waterfall in the Capuchins Convent
13 – or try travelling on one of the local chicken buses. (named because of people travelling with their chickens… obviously!)
14 – to freshen up with some large tasty strawberries. Yum!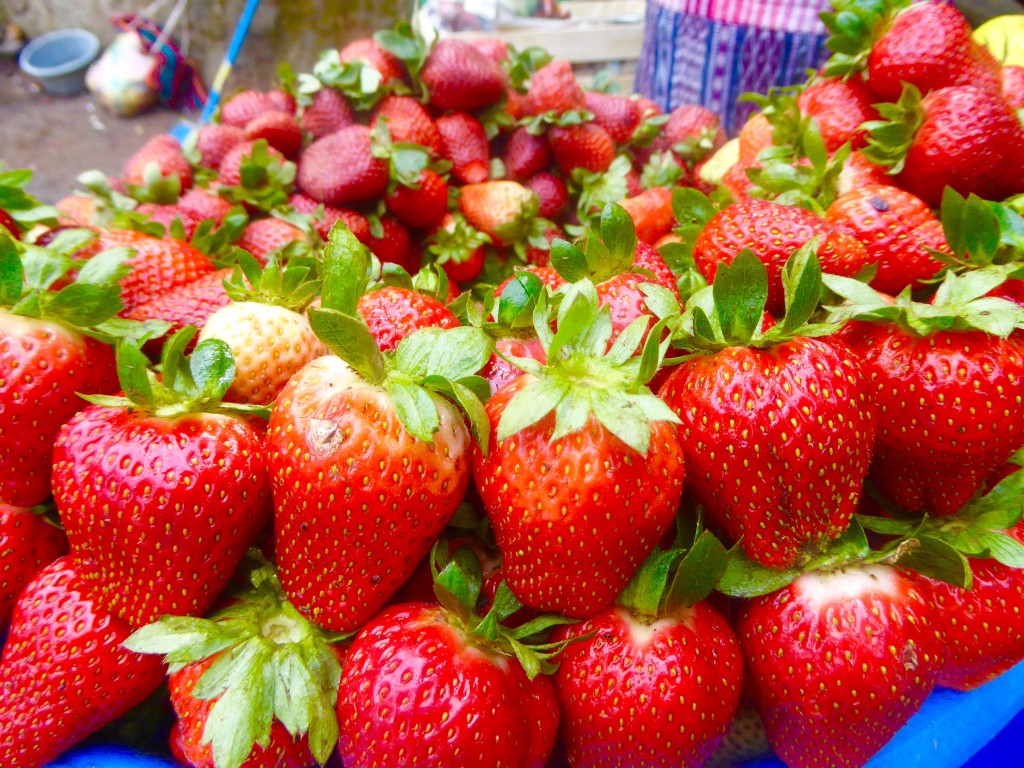 15 – or just play around pretending to be Rambo in the market
16 – the walls, the walls… did I mention the colourful walls??
17 – the people too… so friendly and most love having their photos taken! How cute are these guys?
18 – colour, on colour, on colour!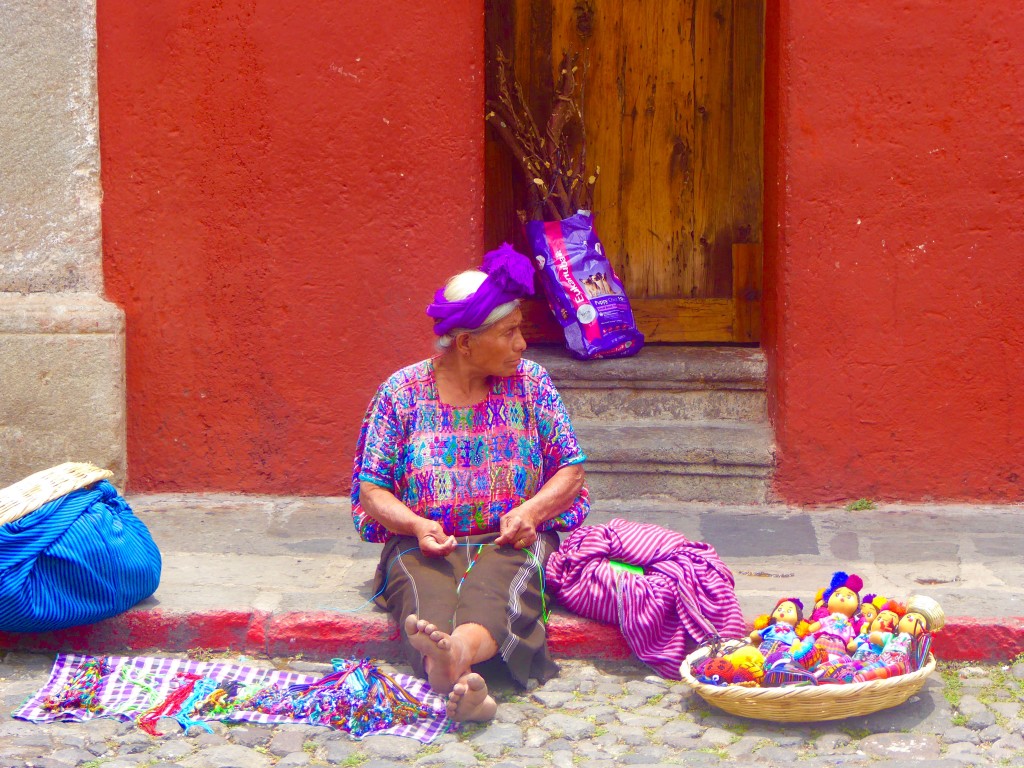 19 – to buy yourself a hacky sack… in more bright colours.
20 – or just take photos of more bright walls
21 – to see cars parked next to a matching coloured wall
22 – to pose again in Capuchins Convent – this time with all the cool bloggers!
23 – or just take more photos of walls and shops and all the COLOURS!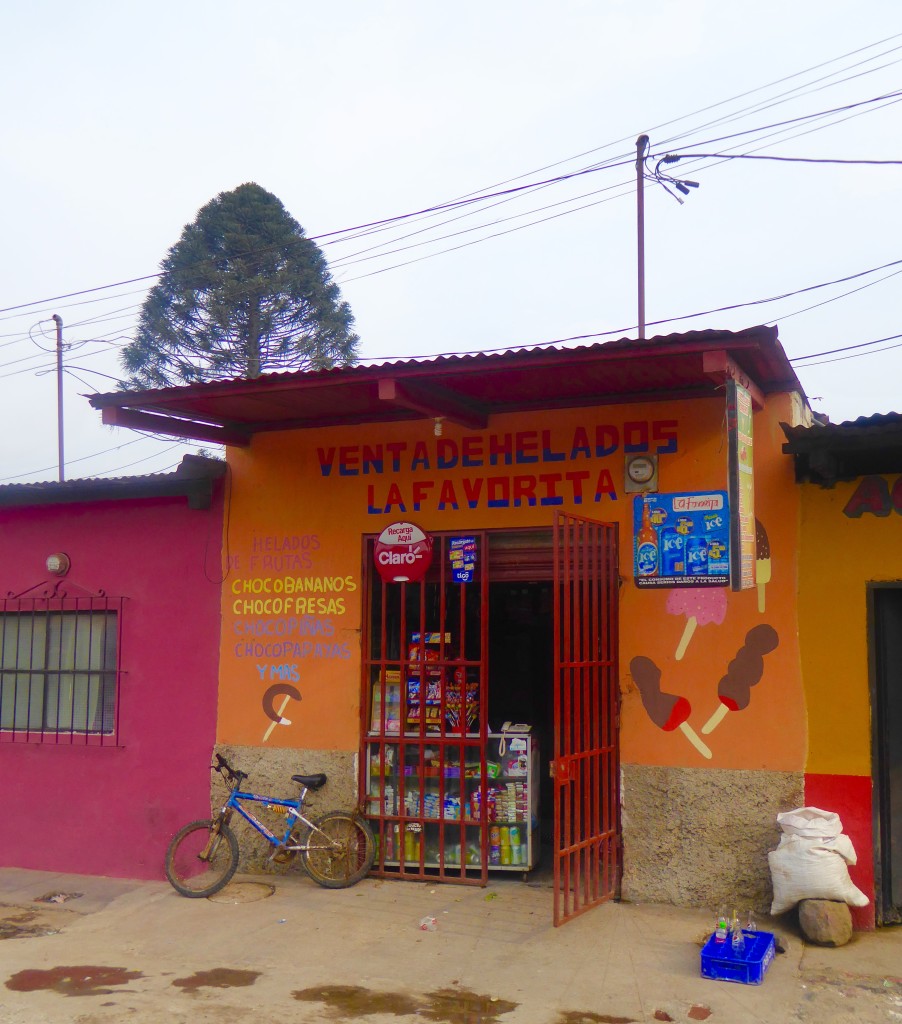 24 – or do some more market shopping to take some brightly coloured masks home with you

25 – and finally if walls aren't your thing you can hang out with all the cute lazy dogs
Who wants to visit Antigua in Guatemala now? It took us forever to get anywhere because of all the photos we had to take, but oh was it worth it.
I have a tonne more wall photos from Isle de Flores near Tikal… there may be another colourful blog post coming soon!
I visited Guatemala on a press trip for CATA, The Central American Tourist Association. As always any opinions are completely my own and I get to choose what I write about. 
If you liked this post you might also like: