How to get creative with your travel planning
FYI guys – This post was sponsored by Nectar as part of their #MakesMeMe campaign but all words and thoughts are my own.
So you want to be creative but don't think you are? Hey I've got news for you… you ARE creative!
Every single one of us is creative. All of you will have had a creative idea, made something creative or done something creative, probably every day of your life! By being you, you're unique and creative in everything you do.
This is the basis of what I told fellow travel bloggers at the Traverse Conference last weekend during my creativity session. I was talking to bloggers about being more creative with their blogs, however I think most of the skills can be transferred to being creative in anything you do.
'The reasonable man adapts himself to the world; The unreasonable one persists in trying to adapt the world to himself. Therefore all progress depends on the unreasonable man.' George Bernard Shaw
Here are a few tips for how to get creative with your travel planning…
1 – Reject everything ordinary
Well this is probably the most obvious answer to creative travels, but if you want to do  something different… then do something different! Simple.
Move off the beaten path, try something new, meet different people and don't just follow that oh so well trodden route!
2 – Learn the conventions… then ignore them.
You're always told to not forget your toothbrush, pack enough pairs of pants, book your hotel in advance… well what if you don't?! My friend VickyFlipFlop is currently travelling across the USA with no luggage… Why not?! Fun? YES?!
3 – Never be embarrassed
Believe me, you have more fun when you do crazy things and they often bring the best memories. When I trekked to Everest Base Camp I stripped down to my bikini on the glacier for photos… why not eh? It certainly got a few whoops from the proper climbers. There are embarrassing things you can plan like that or there are things that happen you can't plan… like falling in a cow pat after a date. Just laugh! Go with it, I promise you it will be worth any embarrassment for the stories you can tell later.
4 – Collaborate
Join with fellow travellers and merge your ideas together. Two ideas are better than one and an idea merged is a new idea created. Have you met someone who was about to cycle through Cambodia but you wanted to travel by bus… try doing a bit of both, or how about travelling on a tandem bike? Now that would be creative.
5 – Be a child
Children have the best ideas… Fact! Act like a child, play in the play ground, be curious, ask questions, ask why? Children don't worry about what might go wrong, they just do things, they are the most creative humans around, always exploring and trying new things. So stop worrying and bring out your inner child when travelling… you never know what you might find.
6 – Keep an ideas book
New travelling ideas come to me all the time, whether it's from talking to a friend, reading a blog post, watching a travel show or just thinking up a new crazy travel plan. Keeping a bank of ideas or bucket list can help you remember them all to make sure you find the time to tick them all of at some point in life.
7 – Don't be afraid of failure
Do you want to do something crazy? a mega trip across the globe? trek up tall mountains? sail across the seas? Then DO IT!! Fear is one of the most debilitating things, but if you aren't scared then maybe your dreams aren't big enough?
8 – Don't be afraid of your opinion
Not everyone wants to do the same thing, see the same places. Remember this when planning your travels. I enjoy doing crazy hikes and adventure activities, but others prefer to sit by the beach all day or visit museums. Just because someone else thinks you're crazy or boring for wanting to go to a particular place or do a particular activity doesn't mean you are. Do what you want to do… it's your life and don't you forget that!
9 – JFBI (Just F****** Book It).
This has been my philosophy for travels for a good few years now. When I decide on a trip the first stage is book a flight or train or bus ride… the rest I plan later. Booking that initial departure means you are well on your way to a new adventure. So are you umming and aaaaing over booking your next adventure? Well don't … JFBI! NOW!
10 – Have FUN!
When you're happy, laughing, smiling you are probably at your most creative time. So have some fun, go crazy and enjoy life! You never know what might happen.
This blog post was in partnership with Nectar as part of their #MakesmeMe campaign. You still have time to enter to win one of their unique prizes. They are asking what makes you unique? All you have to do is download their app and share your unique travel plans with them to be in with a chance or winning awesome prizes that are 100% unique to YOU! Maybe you will win your dream holiday? Who knows?!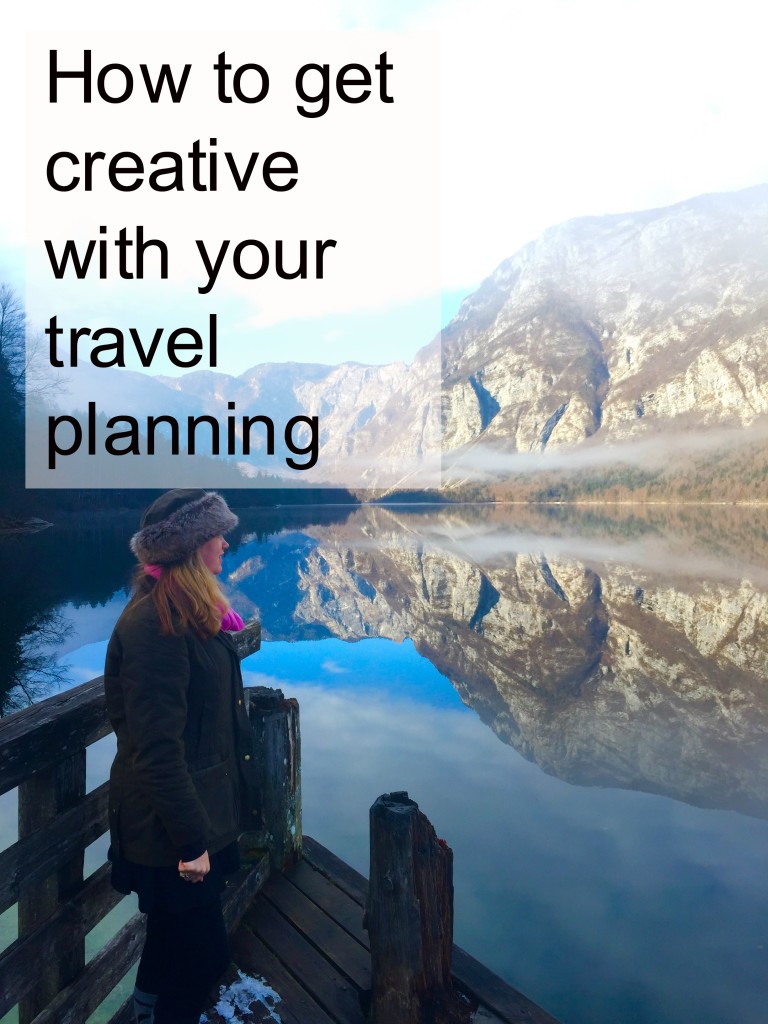 If you liked this post you might also like: