What's your unique travel style? – Travelling my way in Poznan
FYI guys – This post was sponsored by Nectar as part of their #MakesMeMe campaign but all words and thoughts are my own.
Do you have a particular style of travel? Something you have to do in every place you visit? What makes your travel style unique?
I love to travel, I think that is pretty obvious, but there is a HUGE variety of places to visit, things to try and styles of travel out there and not everything is for everyone.
Some people won't leave home unless it is to stay in a fancy 5* hotel, others would always choose wild camping or backpacking over luxury. Many people love to visit all the museums they can when in a new town, where as others might prefer an adventure activity or day filled with coffee shops and talking to the locals.
What's your idea of perfect travelling? Do you have something that you do in every new place you visit?
For me the best bit of travelling is the actual physical act of travel. Be it the plane journey to a new destination, a train ride between cities or a crazy bus ride in India … of which I have had many! I am never happier than when looking out a window en route to a new adventure. There is something about the anticipation and excitement for what a new location might bring. New people, new foods, new experiences.
If there is something I would love to do in every place I visit it would be cycle. I am not a keen cycler at home, I don't even own a bike, but it is fast becoming a 'thing' that I do when travelling. Hiring a bike and cycling around a new city to explore is a great way to see a place in a day. I always had a bike as a child but roads in London terrified me and so my cycling days slowly dwindled. However visiting Denmark brought back my love of cycling, as Denmark is possibly the world's capital for cycling culture. Everyone rides a bike in Copenhagen and the city's infrastructure is built to help everyone ride a bike. Cycling around Copenhagen for the Scavenger Hunt I took part in was the perfect way to tick things off my list of what to do, whilst seeing everything in between. Passing by locals, cycling through parks and stopping at 'off the beaten path' quirky cafes.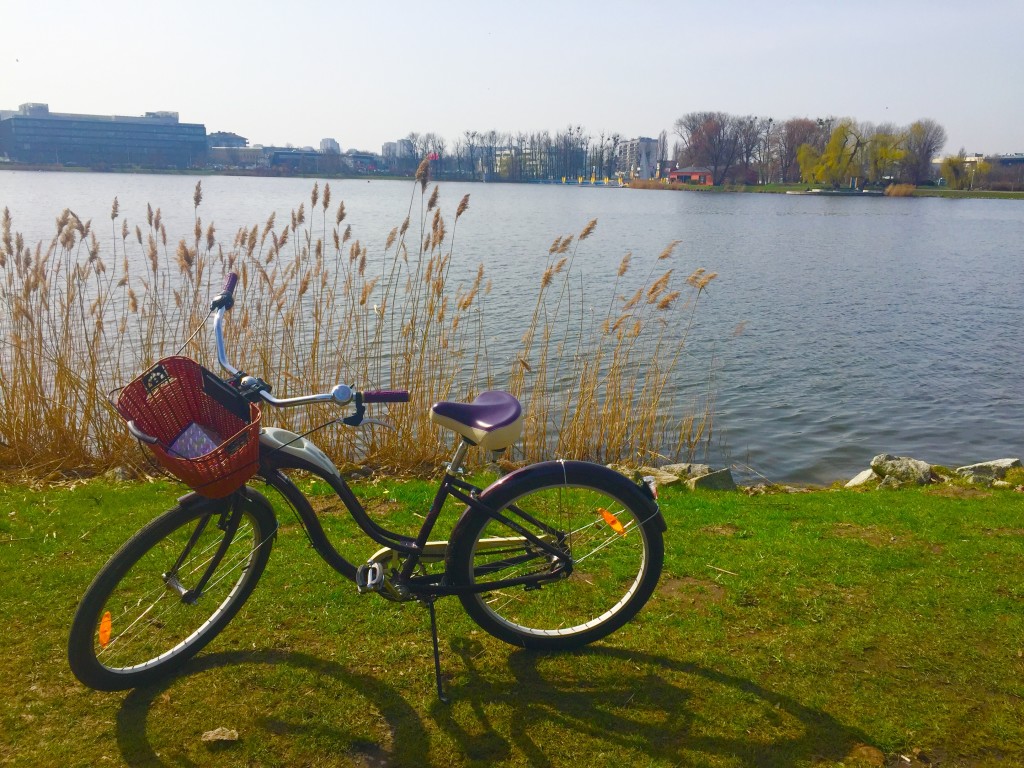 Cycling culture in Poznan
When visiting Poznan last weekend as part of my adventures with RoomAuction I was given a 'free ride' to do whatever I wanted with my time in the city, to explore it my way. I chose to ride!
I was blessed with my first proper spring day of the year whilst in Poznan. A balmy 17 degrees, it was positively glorious. A perfect day to cycle, my way, around the city. I had met with Wojciech (voy-check) the night before for a delicious modern twist on traditional Polish food, including soup two ways and duck pierogi, washed down with some Miod (meed) at Dragon bar. Wojciech offered some top advice for where I should visit on a sunny Sunday and with a bike I just about covered it all.
The Puro Hotel where I was staying offered free hire of their cute basket bikes, so as soon as I woke up I was ready to go.
My first stop was the island, a cute part of Poznan just out of the city centre with modern cafes and old architecture. It felt more like I expected Poland to look, with traditional wrought iron balconies on concrete high rises, which are surprisingly beautiful. Travelling across the bridges I found my way to Malta Lake. Everyone was out enjoying the first days of Spring, the sun glistened off the lake as children played, youngsters went running and old folk marched on by with their walking sticks.
Malta Lake (Malański) is only a short walk or cycle from the city centre and is clearly a hub for both locals and tourists to gather whatever the weather. On the north side is a small water park, a spa and the rowing club and on the south an all year round ski slope, kids play area and zipline fun course. There is certainly plenty to do. I stopped by the Sailing Club for an early lunch (cycling is tiring!), before heading on my way to what else I could explore.
Poznan's Old Town is set in a circle in the middle of the city, where once a wall was marking the city limits there is now just a circular road that surrounds the Old Town. I cycled around the South side of the city heading to the student area on the West to seek out the world's best latte artist. The Brisman Cafe didn't look like much from the outside, but inside the two friendly gentleman serving were happy to try out their latte art (on a hot chocolate because I don't drink coffee :/) for me and even tempted me with a piece of mouthwatering chocolate cake.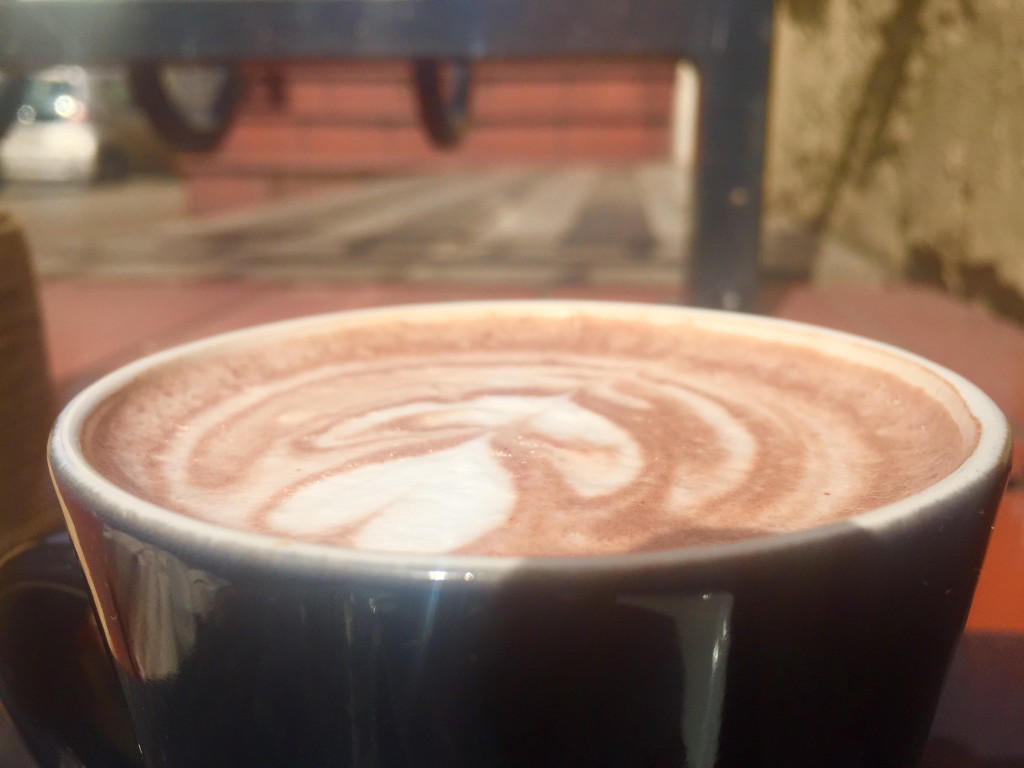 After my fill of double chocolate I hopped back on my bike to work off a few calories as I headed back into the Old Town. The architecture astounds me each time I set eyes on the brightly coloured buildings in the square. So much of Poland's cities were destroyed in World War Two. In many cities as much as 90% of a city was knocked down by bombs. Not wanting to be defeated they decided to rebuild the city back to its former glory which is why today we get to see the old Poland as it was before the war. Magnificent, colourful and standing tall.
Poznan is a perfect city to enjoy by bike. It is flat, the streets are reasonably bike friendly and there is definitely less traffic than I am used to in London. They have a few bike lanes in the city, but I am certain this will only increase as Poznan's government realises how its cycling culture is massively on the rise.
Next on my list is a trip to Wroclaw in Poland, have you been?
So tell me how do you travel in a new city or country?
Download Nectar's latest app and tell them how you're unique? Is it the way you travel? Their current competition is celebrating what makes you YOU? Share your uniqueness, be it how you travel or something else on social media too using #MakesmeMe.