Christmas Travel Gift List / Wish List
Being the incredibly proficient blogger I am, this post brings to you a little two-in-one. Not only is it a fully comprehensive and actionable Christmas Gift Guide for those in your life who love to travel, it also doubles-up as my wish list from Santa, too. With the exception, of course, of the travel baby milestone cards. Definitely not ready for those! 😉
Let's hope the big guy (I'm looking at you, Mr Claus) is reading, and that this gives you all plenty of travel-gift inspiration for the wanderlusters in your lives. Oh, and they're (almost) all under £50 too!
So here they are my top picks for Christmas presents for travel lovers
The Travel Hack's Travel Suitcase, £49.95
I think ultimate travel blogger goals were reached earlier this year when my lovely friend Monica from The Travel Hack got to design her own suitcase! First of all, it's GORGEOUS. It's a great size, is on wheels and has been designed by an actual travel blogger. Therefore practical and very well thought-out, no less! It's currently for sale on Amazon for £49.95 which is an absolute bargain (and £20 off RRP). You can see loads of images of the case in-situ on Monica's blog here, and if you want to make a purchase, head over to Amazon! It's great and so practical but still very stylish compared to most other suitcases on the market, I love it. 
Update: If you love the suitcase but aren't ready to purchase just yet, you could hold off for the updated version available from March-April next year. It has added features like a bottle holder (very handy) and an adjustable inside section, too.
The Wireless Headphones, #BeTransported, from £99.95
If you're looking for more of a main gift as opposed to a stocking filler, then I recommend these RHA Audio wireless headphones. They cancel out all other sound and connect to your device via Bluetooth, so are so much less of a faff. They sound incredible and have a long battery life too, perfect for long-haul flights or waits in between travel destinations! They've got a built in speaker too so you can use them to chat on the phone, be careful you don't shout too loud though!
The Grab-and-Go Beauty Travel Kit, £22.00
Now I'm no beauty blogger, but as someone who travels a lot, the grab-and-go option is always best. I often travel light, travel within Europe or even within the UK so I need something that has it all, especially when jet-setting around with only hand-luggage.
This REN Grab-and-Go kit literally has everything you need: cleanser, day cream, night cream, mini eye lift pads, shampoo, conditioner, body wash and body cream. All I have to add is my face cloth, toothpaste and toothbrush and I'm sorted. It comes in a lovely bag which keeps everything in one place in between trips, too. Grab-and-go? Ideal.
Anything from The North Face at Blacks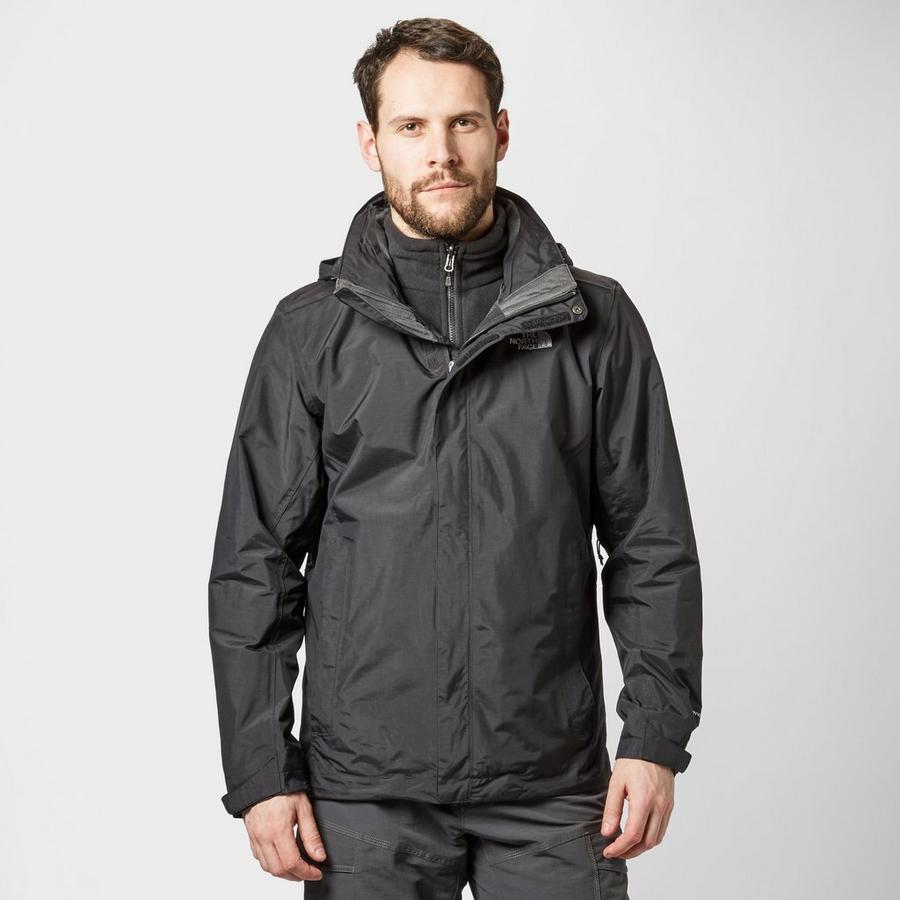 I do love my outdoor adventure and have always been a bit of a fan of North Face so when Black's got in touch and asked me if I'd like to try out some of their North Face products I instantly put my hand up. Well actually I decided to be nice and treated the boyfriend to a new North Face jacket so he can be kinda matching me 😉 He seems very happy with it and I'm wondering what I should buy next … I mean what you guys should be buying for your loved ones. Whether its a pair of walking socks to a full blown three way jacket Black's have loads on sale at the moment.
*FYI this photo isn't my boyfriend, Olly is way hotter 😉 
The Ready-Made Travel Toiletries Kits, £5.95
However, if you don't want to splash out on something expensive, you can go get these great ready-packed travel toiletry kits from traveltoiletries2go.co.uk. Absolutely ideal to buy for someone who travels a lot. They even have a festivals and camping essentials kit, too!
The Personalised Passport Cover, £14
I know lots of people already have these but you can never have too many. I've got a couple I swap between, but I love these really cute personalised ones from TillyAnna. They have internal pockets and are made from recycled leather so are nice and hardwearing. In fact, anything from their website is lovely to be honest… One of those beanbag would look great in my new place!
The Ultimate Travel Charger, £29.99
OK yaaaawn this one is slightly boring but, these days with all our travel gadgets we have a lot of charging-up to do on the go. And as with everything, we need it to be done as quickly as possible. This little power charger from Amazon is great. It charges devices super-fast via USB cable AND comes with all the country adapters. So you can charge stuff quickly and always have the right adapter for wherever you are on this wonderful globe. It's lightweight and sleek so easily packed away, too.
The Book Of The Moment, The Guilty Wife £7.99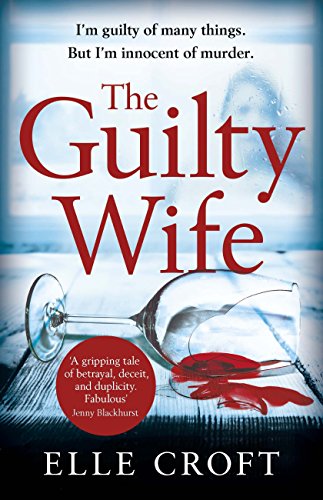 Delayed? Long layover? Need a chill day in between backpacking mayhem? Or about to endure a 20-hour train journey?! Well, as you know, I love reading and will literally do so at any given opportunity. And for those jet-setters in your life, they can never be armed with enough good reads. So one of my favourite travel bloggers, Elle Croft, has actually published her very first novel! I love a good psychological thriller, and of course, supporting my fellow bloggers, so this is a very exciting concept indeed. The Guilty Wife can be preordered on Amazon (it's also available for Kindle, yay!) and is described as a "thrilling psychological suspense with twists and turns that grip you to the very last page" and I for one cannot wait to read it! To find out more the novel and how it came about, head over to Elle's blog.
The Mini Travellers Milestone Cards, £14.50
OK, so this is next level cute and is highly recommended for all the parents of mini-explorers out there. If you know anyone who loves to travel but is expecting a baby, or perhaps a couple who take their baby on lots of adventures with them, then this gift is a must! These handmade baby travel milestone cards are the perfect way to document the travel adventures of a little jet-setter! 'My First Dip In The Sea' I mean it just doesn't get any more adorable than that, so these are a very cute little stocking filler indeed.
I hope you like my Christmas Gift List / Wish List? Has it inspired you any? How far in advance do you start your Christmas shopping?
Some of the gift ideas in this post were gifted to me, others are friends of mine who have awesome products and some are just things I love. I wouldn't recommend anything I didn't love
Oh, and if you found this post useful, give it a share on Pinterest!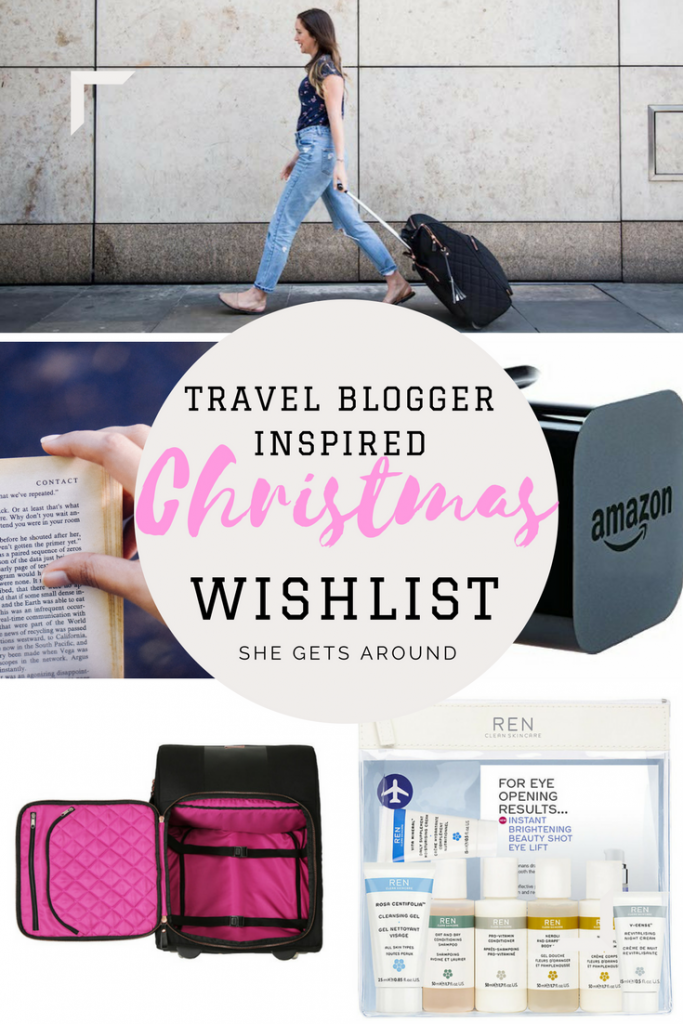 Other posts you might like: