The weather in Iceland for a January Road trip
There's no such thing as bad weather for a road trip in Iceland. Ok, maybe there is, but if anywhere is prepared for snow, ice and gale force winds, Iceland is.
There is so much to see in Iceland and hiring a car and seeing the country on your own schedule is the best way to see all the secret corners of Iceland.
I've visited Iceland a number of times and every time there is something new to see, whether it's a new restaurant to try, a hot spring to take a dip in or mountain to climb.
I can't explain how much I love Iceland. The friendliest of people, the tastiest of food and the most incredible scenery.
If you're thinking of visiting Iceland for a road trip here are a few tips to consider.
This post is in partnership with Travel Scoop who have lots more tips about the weather in Iceland in January and throughout the year.
Top tips for doing a road trip in Iceland in January
Give yourself plenty of time
No matter how well you plan your road trip to Iceland you are sure to see a turning for a waterfall you hadn't planned, a view you need to stop and take a photo of or a hot spring swim in.
When on our road trip across Iceland, we were often rushed to get to our next destination, and with a bit more time we could have seen so much more. We could have stopped every few miles for incredible scenery and photo opportunities we didn't want to miss. Make sure you have plenty of time.
Beware of the ice
Whatever car you hire it's sure to have snow tires on and be as equipped as possible for icy roads. They are used to plenty of snow and ice in Iceland, so will always keep on top of it as best as they possibly can.
The roads can look scary and you definitely need to be extra cautious when driving through snow and ice. Though I know you vehicle will be as prepared as possible. Most vehicles you can hire will be larger 4×4 and all will have snow tires.
The thing to watch out for is the ice when you're walking. Again they will try to prepare the paths for any weather, but sometimes when you're stopping at a random place for a photo it is less likely to be gritted.
Take crampons for particularly unsafe areas or sensible footwear.
Research the hot springs en route
There are 17 hot springs just in and around Reykjavik alone and countless more across the rest of Iceland.
Hot springs range from naturally heated swimming pools, to natural looking paid for pools, to just finding a river to swim in. Make sure you do your research to find where is a good place to spot. Some pools are too hot to swim in so make sure it's safe before taking a dip in a natural pool.
The weather in Iceland in January is colder, so some pools might not be as hot as you would like. However others stay more than hot enough throughout the year and it can be amazing to be sat in a hot pool whilst surrounded by snow!
I wrote about the best hot springs and swimming pools in Iceland if you want to find out more.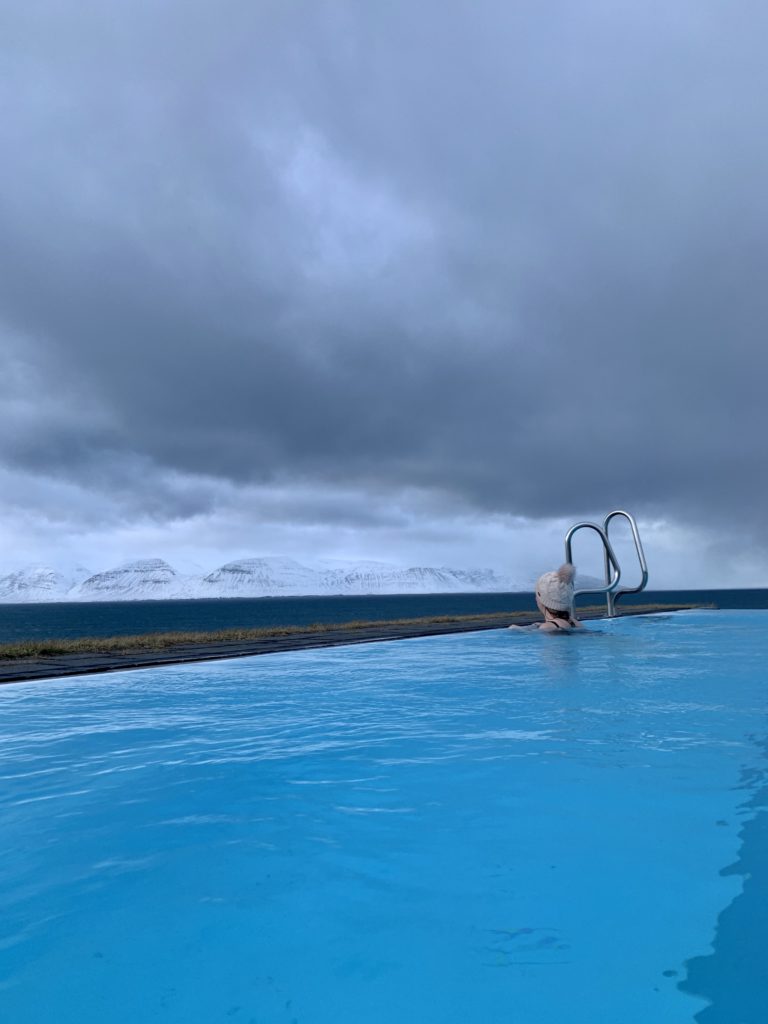 Some roads might be closed
It takes a lot for them to close a road in Iceland. They are so prepared they can quickly salt the roads, move the snow and prepare them daily for use. However it can happen!
If you move off the beaten track, the roads might be less prepared. The weather is unpredictable, so you should prepare for the worst. You might need to change your route last minute. However, the chances are you will be fine. Clear roads, snow covered mountains and incredible views… any time of year!
What's the weather in Iceland like in January?
The average temperature in Iceland in January is around -1 degrees, but it can drop lower than -10 and be as high as +5 degrees.
It isn't snow all day every day, but you are sure to see plenty of snow, it's just a case of how much. We visited mid January and there was a fair amount of snow on the ground, but there wasn't much fresh snow for the days we were there and the city of Reykjavik didn't have so much in the centre of town.
As with weather everywhere, the weather in Iceland will be different every year. It will be cold though, so make sure you take plenty of layers and sensible shoes.
Buildings are heated by geothermal energy and there isn't a shortage. So you will likely be cold outside and then suddenly warm inside… hence the need for layers!
Iceland may be known for cold weather and hot springs, but whether you visit Iceland in January or June you are sure to have an incredible time.
Tell me, have you been to Iceland in January? Were you prepare for the weather?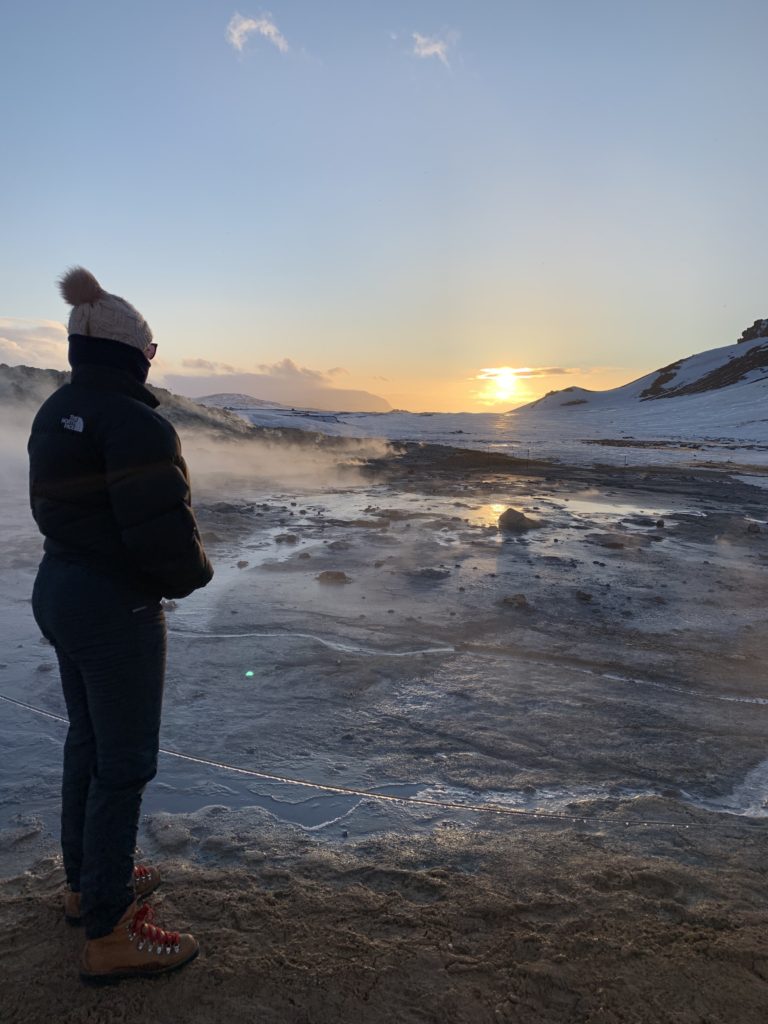 Other Posts you might like