5 Reasons to visit Waiheke Island, New Zealand
If you're starting to plan some travel adventures again, here are my top 5 reasons why you should visit Waiheke Island in New Zealand.
I can't believe we visited New Zealand almost 3 years ago. Woa! How time flies! We went to New Zealand for 3 weeks for a friend's wedding and an epic adventure across this beautiful country.
There is so much to share about New Zealand and looking back at our photos is making me want to return and do it all over again. Today though I am here to tell you all about Waiheke Island in New Zealand and why you need to visit.
Waiheke Island is a short boat ride from Auckland. You can instantly go from fast paced city life, to relaxed island life in the space of 40 minutes.
We spent 3 days on Waiheke island and absolutely loved it. It was probably the most relaxed part of our trip with no major plans or specific things we wanted to do. We explored, we ate, we drank plenty of wine and had the best time!
Chances are if you are flying to New Zealand you will be flying to Aukland first and I recommend a few days on Waiheke Island. It's the best place to recover from any jetlag and enjoy the chilled island way of life.
This post is in partnership with The Voyageurs Collection who organise tailor made travel across the world, including lots of amazing looking holidays in New Zealand.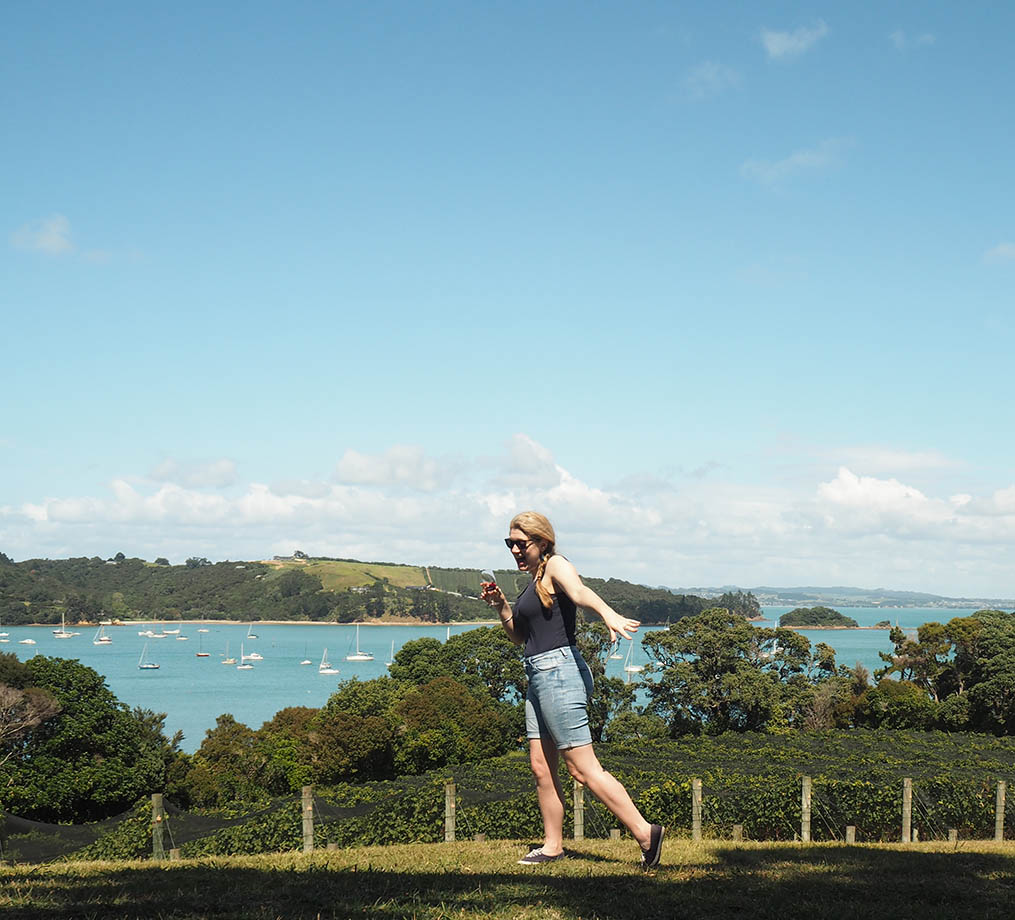 Read on to find out just why you need to make sure you include a stop at Waiheke Island for any trip to New Zealand.
5 reasons to visit Waiheke Island in New Zealand.
1 – For the Spectacular Views
From the moment the boat docked on Waiheke Island from Aukland, I knew I was going to love it. Sail boats bobbed on the turquoise water, looking up to green lush hills above.
New Zealand is known for its natural beauty and Waiheke Island is no exception. From mountains to beaches, grape vines stretching for miles and a huge range of wildlife, the island doesn't disappoint.
One minute you can be walking through a forest and bird reserve, the next minute you're climbing to the top of a hill to see a beautiful bay stretching before you.
Views not to miss on Waiheke Island
Onetangi Forest and Bird Reserve
Onetangi Beach
Cable Bay
2 – To drink all the delicious wine
I love New Zealand wine! I'm partial to a Marlborough Sauvignon from the South Island, but there is good wine all over New Zealand, not least on Waiheke Island.
We decided to make the most of the time we were staying in one place and didn't have a car. Trying as many wineries as we could across the island, by foot and bus, in the 3 days we were there.
What better way to explore a beautiful island than with regular stops for some wine tasting along the way. I will remember what fun we had forever more.
Wineries to visit on Waiheke Island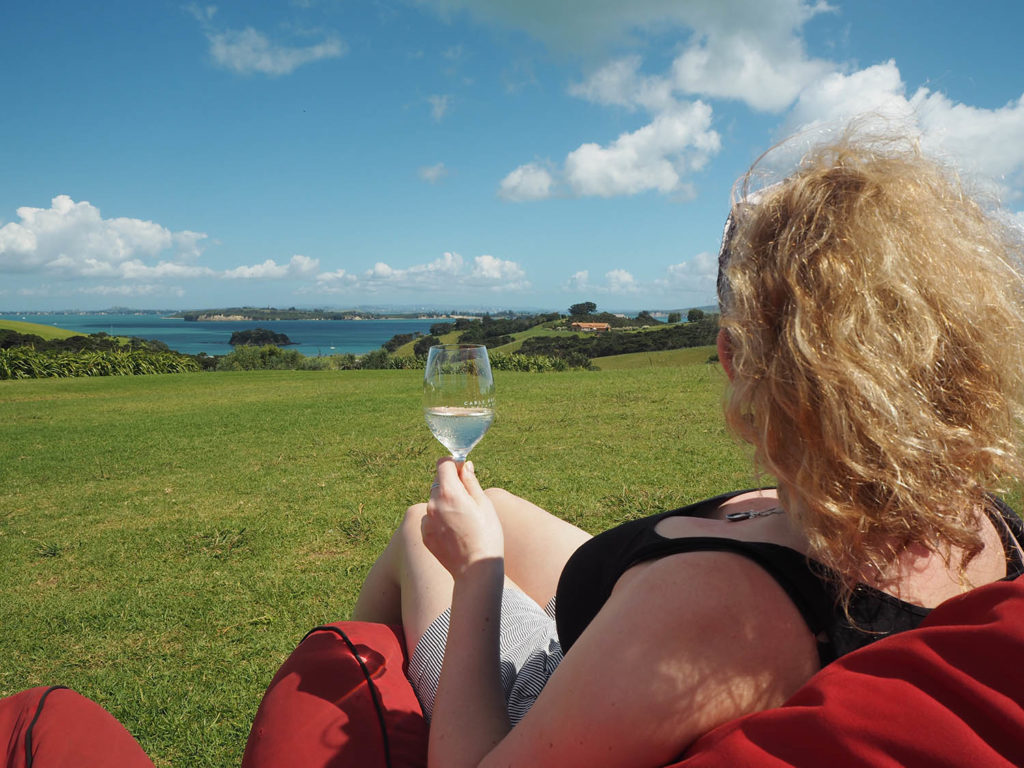 3 – To Get Lost on Beautiful Hikes
This reason ties in with the last one. Though don't worry your hikes don't have to include stops at wineries. In fact, if you are a keen hiker I don't recommend it.
The island is smaller than you might think. Only 19.3km in length and varies from under 1km to almost 10km wide depending where you are.
If you were a really keen hiker you could definitely walk from one end of the island to the other in a day, or make it a proper hiking trip and zig zag your way across stopping at camping sites along the route. I've been walking a lot recently and would love to return and do some proper hiking on Waiheke.
4 – To Eat the Best Food
We ate some incredible food in New Zealand. It's definitely a greet place for meat lovers, but there are plenty of delicious vegetarian and fish options too.
Waiheke island is known for its oysters, so if you're an oyster fan make sure you head to The Oyster Inn or Mudbrick Winery to try some of the best oyster on the island.
Alternativly you could buy your own to cook at your Airbnb/Holiday home from Te Matuku Oyster farm or just grab a bag and eat them raw on the beach. They also own The Oyster Inn so either way your sure to get the best oysters on the island!
A lot of the best restaurants are at the wineries, so even if you're not a wine drinker its worth visiting some wineries for drool worthy menus.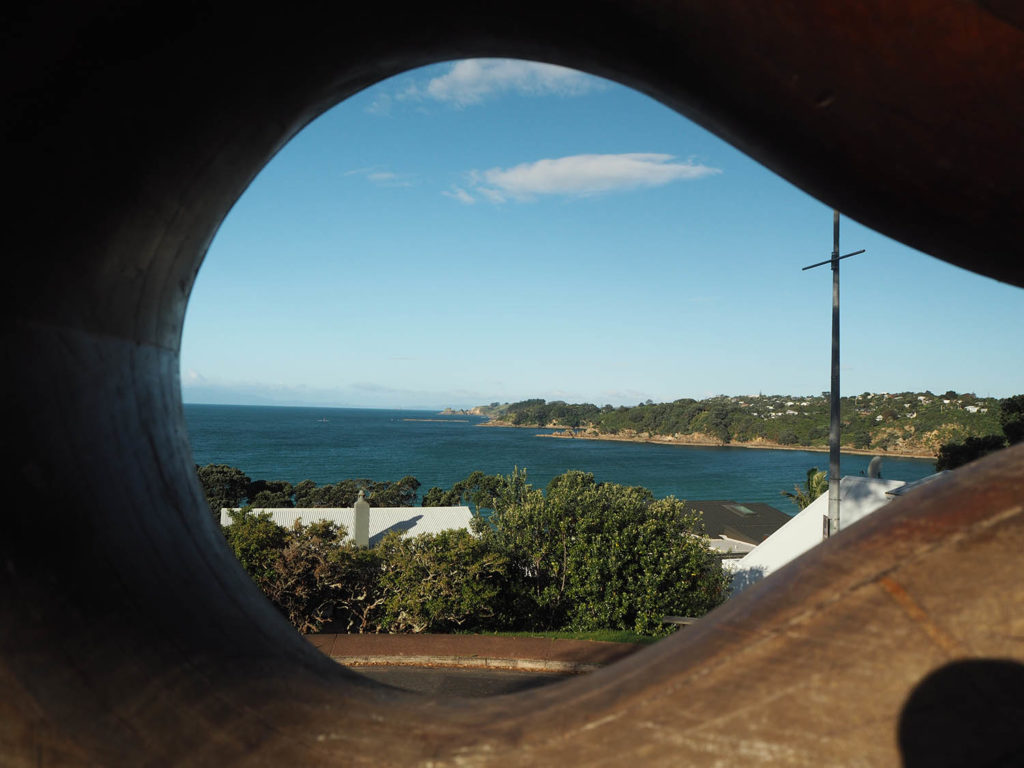 Restaurants to try on Waiheke Island
5 – For Beach Life and Water Sports
There are some pretty special beaches on Waiheke Island. It's a perfect destination for everyone. Beach lover, wine lover, food lover, hiking lover… all of the above!?
I just loved the vibe on Waiheke and everywhere I turned there was a new beach to enjoy or hill to walk up. Other than a brief time to chill on the beach with a book half way through on of our walks, we didn't get enough time to enjoy the beach.
If you've got a few days on Waiheke it's a great spot to do your PADI and learn to dive or alternatively just take a boat ride around the island to see the beach and island from a different angle.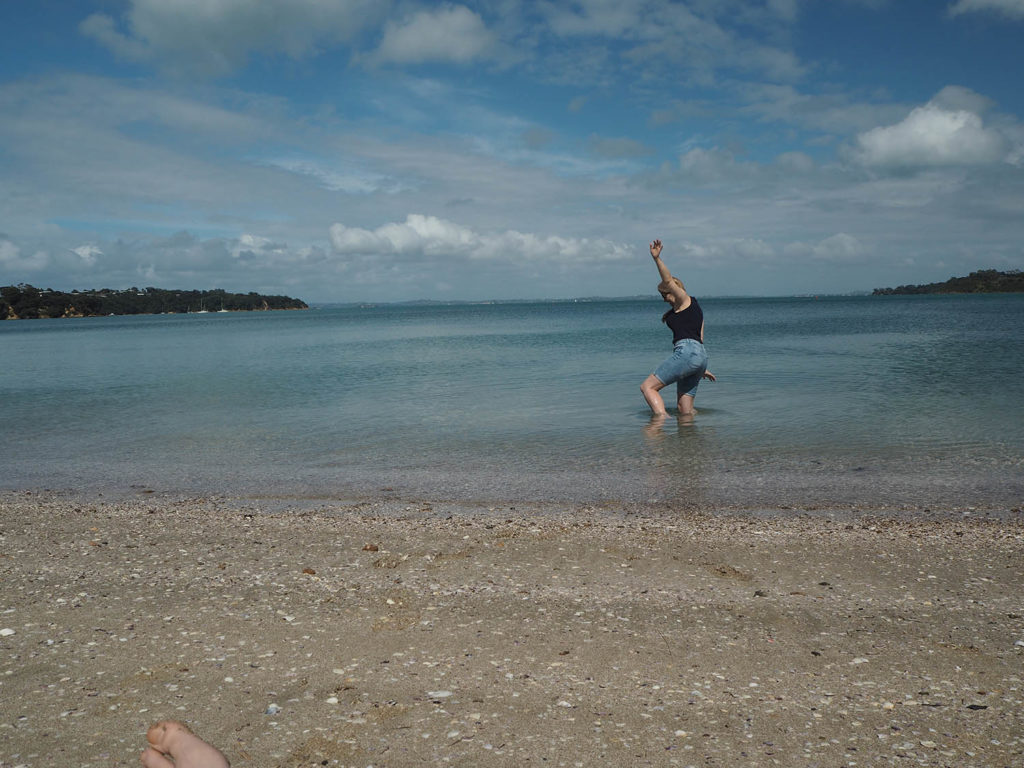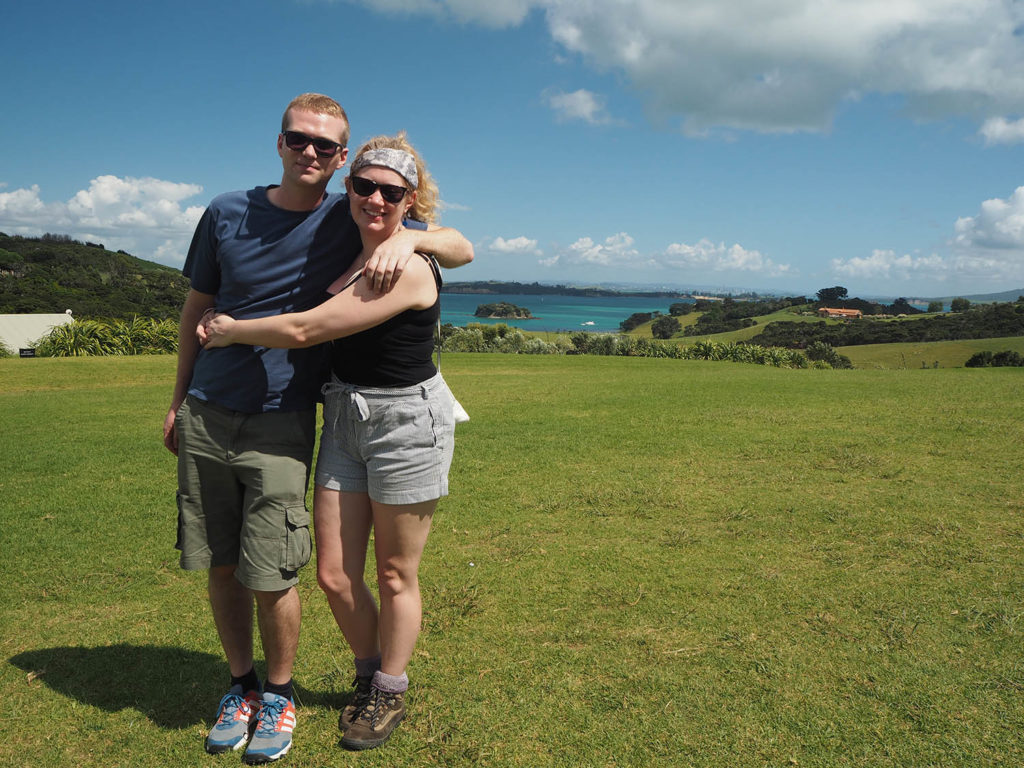 The Best Beaches to try on Waiheke Island
Oneroa Beach
Onetangi Beach
Man O' War Bay
So have I give you enough reasons to visit Waiheke Island? To visit New Zealand? Have you been already?
I for one am now desperate to return, or maybe I am just desperate to go anywhere! Fingers crossed we can travel again soon.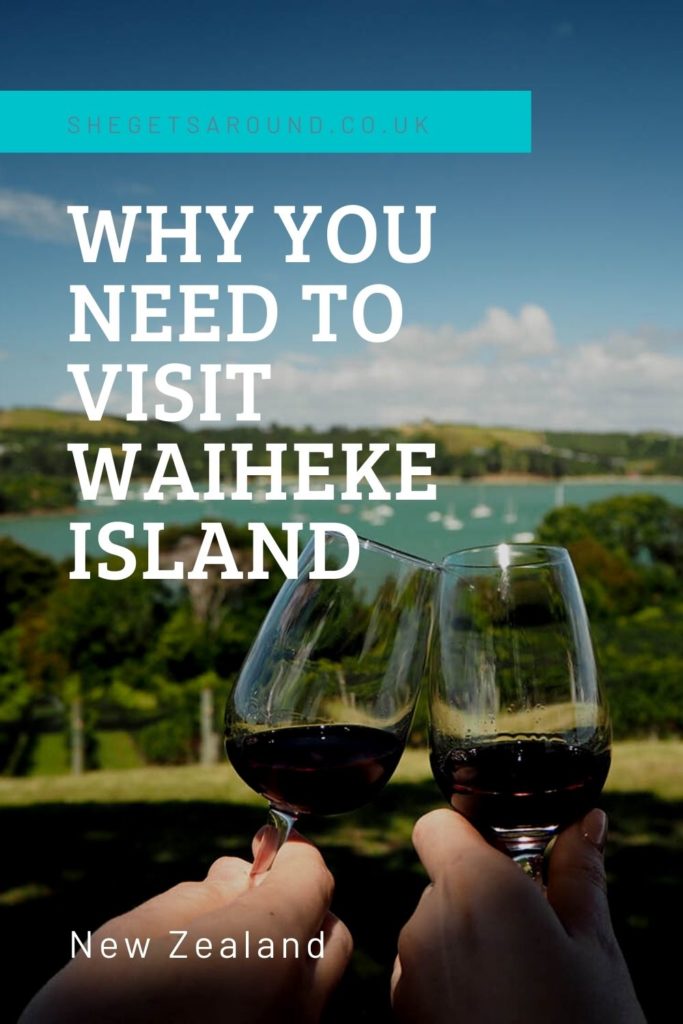 Other Posts you might like