Unique things to do on a girly weekend in Lisbon
Lisbon has been high on my list of places to visit for so long, so when my friend suggested a girly weekend away in Lisbon I got straight on the internet to start planning the best things to do.

We went to Lisbon in August for a long weekend, perhaps not the quietest times to go and it was one of the hottest, but wonderful all the same. I can certainly see what all the fuss is about.

Lisbon is a mix of delicious gastronomy, bright colours, impressive architecture, phenomenal views and quirky street art. We were in Lisbon for four days and could have easily spent a week or more exploring this gorgeous city.

Lisbon is a city for all tastes, from exploring the ancient history of the city, to admiring the views from rooftop bars or aboard the trams, to heading out the city for a day to visit the colourful castles or bustling beaches around Sintra.

Alternatively you could spend your whole weekend eating Pasteis de Nata, their famous egg custards. We ate about 3 for breakfast every day, another for lunch and maybe some more for dinner if we had space! Delicious.

If you're thinking of visiting Lisbon here are a few ideas for unique things to do on a girly weekend (or a romantic weekend or a family weekend…)

Eat everything on a Withlocals Lisbon Food Tour

I'd be happy doing a pasteis de Nata only food tour (they're so good!), but this one includes 10 different tastings around the city. It's a great way to explore more of the city like a local, with a local, while tasting some of the best food of Lisbon.

All their tours are customisable to your taste and are a really authentic way to see the city with local people. The tours are private for you and your friends/family so you can really get under the skin of the city together.

Take a street art walking tour.

We spent a few hours one morning on a walking tour with Lisbon Street Art Tours and learnt a lot about the city and the ever changing art across its architecture. The tours are generally free but it's expected you tip at the end.

We saw such a variety of street art, from huge full wall murals to tiny hidden tags with political messages. If you're looking to see the best street art in the city you don't have to walk very far with different painting on every corner, but if you really want to get to know the thoughts, feelings and people behind the art then join a tour to learn more about the city and the people who live there.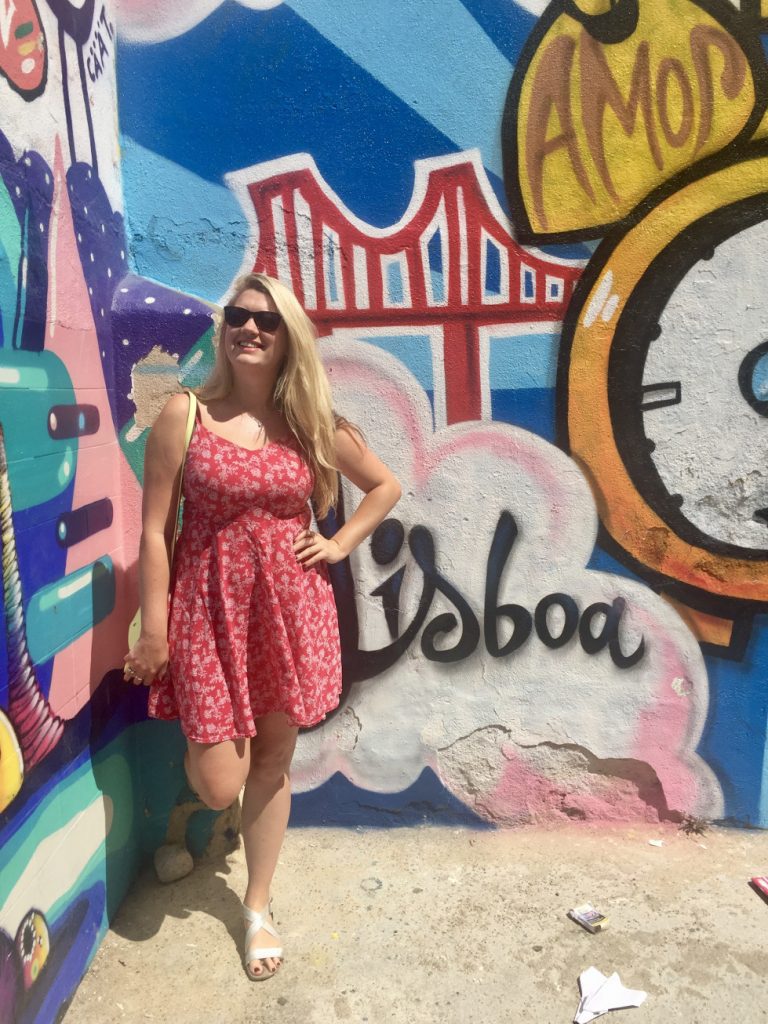 Eat out at Time Out Market
Back to the food again. There is so much food on offer in Lisbon, but if you want to try lots of things in one go then stop by the TimeOut Market for a huge collection of different treats. From fancy champagne and oyster bars, to the best looking brownies you've ever seen to fillet steak or lobster 'hotdogs, whatever your dietary requirements there will be something for you.

The food stalls surround long trestle tables that fit end to end in the huge modern warehouse style building. There are plenty of wine bars too so you could easily spend a full evening there trying different local delicacies.

Escape the city for a trip to Pena National Palace in Sintra

We made the mistake of travelling here on Sunday in August and it was BUSY! We queued in our uber to get up the single track road to the castle, then queued for a ticket, then queued to get close to the castle too.

It was worth it for the views and selfies around the brightly coloured, flamboyant 19th century castle! Learn from our mistakes though and visit off season (or at least not on a Sunday), buy your tickets online and if you aren't paying to get inside the castle you can walk past most of the people queuing to see more of the outside in a much quicker time (and for a cheaper price). I can't say if the inside was worth it, but for me the queues made it definitely not worth it!

Take a private TukTuk to tour the city

Our plan had been to take the famous Tram28 for a tour of the key spots in the city, but again, the queues were mad! (note to self travelling in August is generally not a good idea!). We were called over to ride in a private tuktuk to see the same sites and after a bit of deliberation we decided to go for it.

There was 5 of us and it worked out about €20 each, so more than the tram however we got a private tour guide and could do things at our own pace, seeing the best parts of the city in a couple of hours. On a tram you have to queue to get on, then if you want to get off at one of the famous spots for a photo you then have to queue to get back on again. I definitely recommend the tuktuk tours!. There are always plenty of tour guides waiting by the tram queues to grab tourists like us!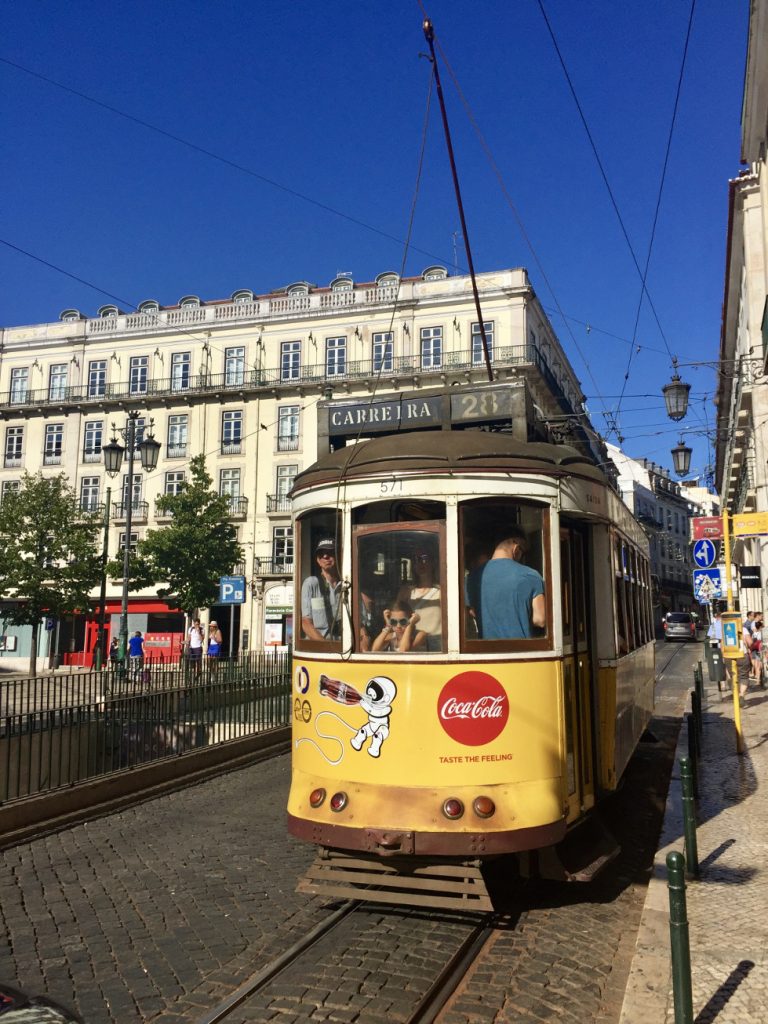 These 5 things barely scratch the surface on what there is to do in Lisbon, but we barely scratched the surface on the four days we were there. If you take anything from this blog post I hope it's Eat More Pasteis de Nata!!
This post was in partnership with 'Withlocals' but all opinions my own and I LOVED Lisbon.