Introducing Cookie the Rescue Dog, A Top Pet Travel Blogger
We got a dog! An adorable, friendly, loving rescue puppy from Romania to be exact. And… she is already a Top Pet Travel Blogger! Woohoo!
Ok well, much of the award is actually down to Baxter and Rowland who have been writing about their pet friendly travels on here for the last few years.
If you follow me on Instagram or any other social media you are sure to have already met Cookie. In fact, she already has her very own Instagram Account, @PeakDistrictCookie.
So really this blog post is just an excuse to tell you a bit more about Cookie's rescue story and officially welcome her to the blog and our little family. See which came first in that sentence. Oops! 🙊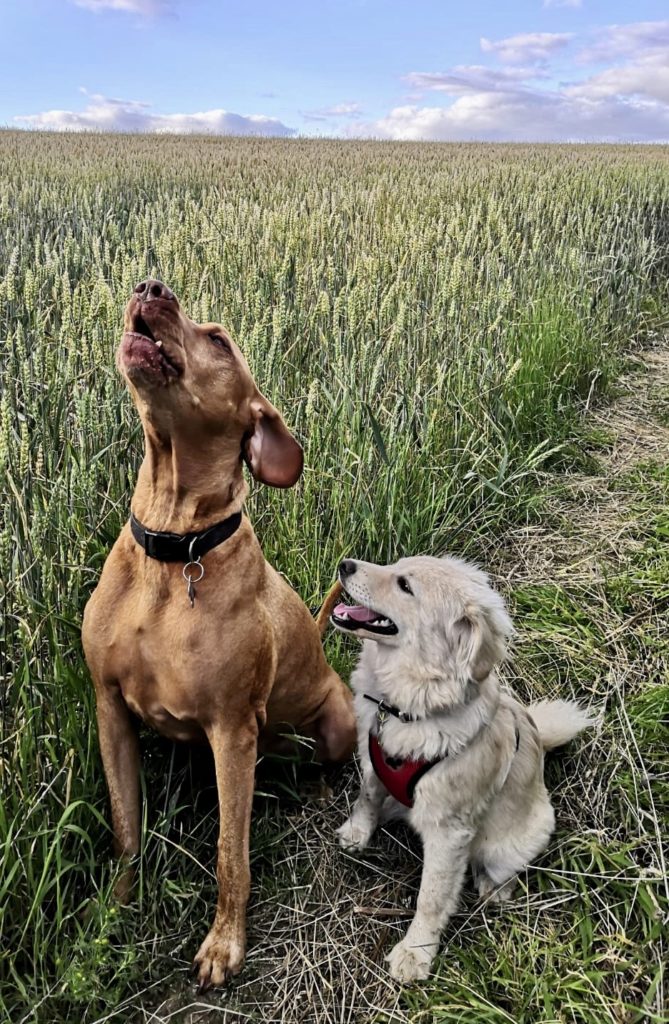 Cookie's Rescue Story
We got Cookie from Mayflower Dog Sanctuary in Bawtry in June this year. During lockdown I had fallen in love with a number of dogs on their website, but no one was allowed to visit or adopt any until lockdown rules were lessened.
As soon as they reopened we called up to find that pretty much all dogs on their website had already gone. We said we would really like a puppy and the lovely lady told us some puppies were arriving from Romania in a few weeks.
So we quickly booked an appointment for the day after they were due to arrive, knowing absolutely nothing about the dogs we were going to see.
Cookie came over to England from Romania with her mum and 3 brothers, after they were found behind some bins by a busy road. The puppies were about 10 weeks old when they were found and I've been told they would have died had a kind person not rescued them and found them a foster home.
They stayed in their foster home a lot longer than originally planned due to Covid travel restrictions, until they were eventually able to travel over here in June.
I'm told their foster mum, Madalina, was brilliant, teaching them recall and looking after them all so well during those weeks before they could come over to England.
They said Cookie was the favourite of both Madalina and her dog mum Cassie. Probably because she was the only girl and boy dogs get humpy and annoying quite quickly. 😆
We felt so lucky to have booked in for the day these pups arrived and even luckier when we discovered Cookie, the quiet one in the corner was still available. We fell instantly in love and put down our deposit ready to take her home as soon as possible.
Sometimes when you get a rescue dog they can be traumatised and have various problems from a life on the street or with the dog catchers, but our little pup seems as right as rain. I'm sure any trauma in her first 10 weeks has long since been forgotten, in favour of remembering her lovely foster home and now our home.
Cookie is an absolute dream dog, she is friendly, snuggly, well behaved (most of the time) and loves other dogs.
Our plan is for her to become an official therapy dog and will be a key part of my business, Feel Good Do Good, but before that she needs to get a bit better at basic commands. In the mean time she is living a pretty swell dog life in Derbyshire and absolutely LOVED her first dog holiday to Norfolk last month.
Cookie is now 9 months old and well and truly part of the family. We can't imagine our life without her. There are lots more dog friendly travel adventures to come.
Best Pet Travel Blogger Award
We're a Best Pet Travel Blogger in the UK! Woohoo!
I was thrilled to find we had made it into Teletext Holidays Best Pet Travel Blogger Awards nominee list. We didn't quite make it through to being shortlisted for the British Travel Awards, but we are so excited to have got this far.
Cookie put together a little acceptance speech in preparation for the British Travel Awards 2020, but as we didn't quite make it that far I thought I would share it here.
Cookie's Best Pet Travel Blogger Acceptance Speech
'I'd like to dedicate this award to my Uncle Baxter and Uncle Rowland. They both did a brilliant job of providing dog snuggles and dog blog content for Jen until I came along. Though I will never replace either of these dogs in Mama and Papa's life I look forward to sharing lots of dog friendly travel adventures on She Gets Around. From here on, the 'She' is about me as much as it might be about Jen.
Thank you Teletext for putting us on your list, I won't let you down. To all the dogs and other pets travelling the UK and the world. Don't let that virus get you down and keep on adventuring 😘 🐾'
If you're looking for dog friendly travel around the UK, here are a few of our previous posts you might like.