The best fun activities to do in Benidorm, Spain.
Benidorm, one of my new favourite places, no seriously! I wrote all about how Benidorm has an 'other' side on my last blog post but now I want to tell you a bit more about the fun things you can do in Benidorm Spain.
We were only in Benidorm for 3 days and did SO much! I always find it's amazing how much you can achieve in a short space of time during a press trip. They always want bloggers to experience as much as possible, so cram in lots of activities. That said my trip to Benidorm still included plenty of time to chill by the pool and enjoy the amazing hotel we were staying in.
It was a perfect mix of activities and relaxation time. Just what the Dr ordered! In fact I think he is ordering it again right now… anyone want to send me away?? 😉 For now I will make do with reminiscing of my fabulous press trip to Benidorm by sharing with you the best activities to do there.
Electric Bike Tour  
When we arrived we headed straight out into town for an electric bike tour. I hadn't been on an electric bike before so wasn't sure what to expect, but as with everything on this trip I was pleasantly surprised.
The bikes went a lot faster than expected and are a dream going up hill. You still need to peddle, but its nowhere near as hard as a normal bike. It was the perfect amount of exercise for me, you felt like you were doing something, while still getting pretty far, pretty quickly.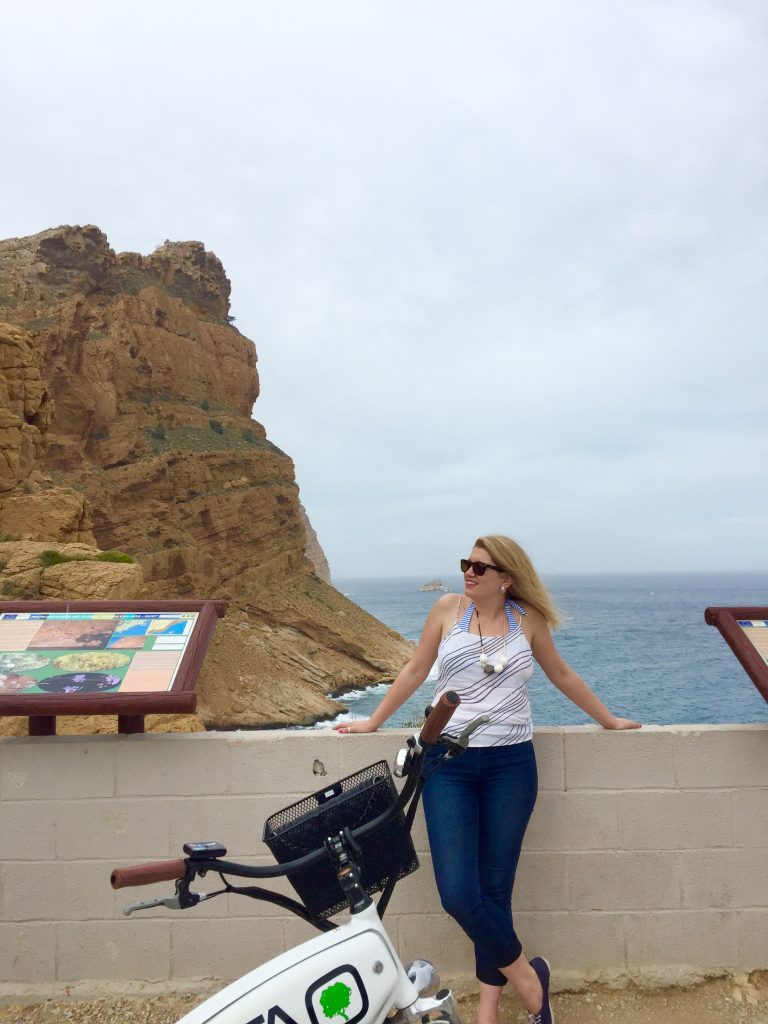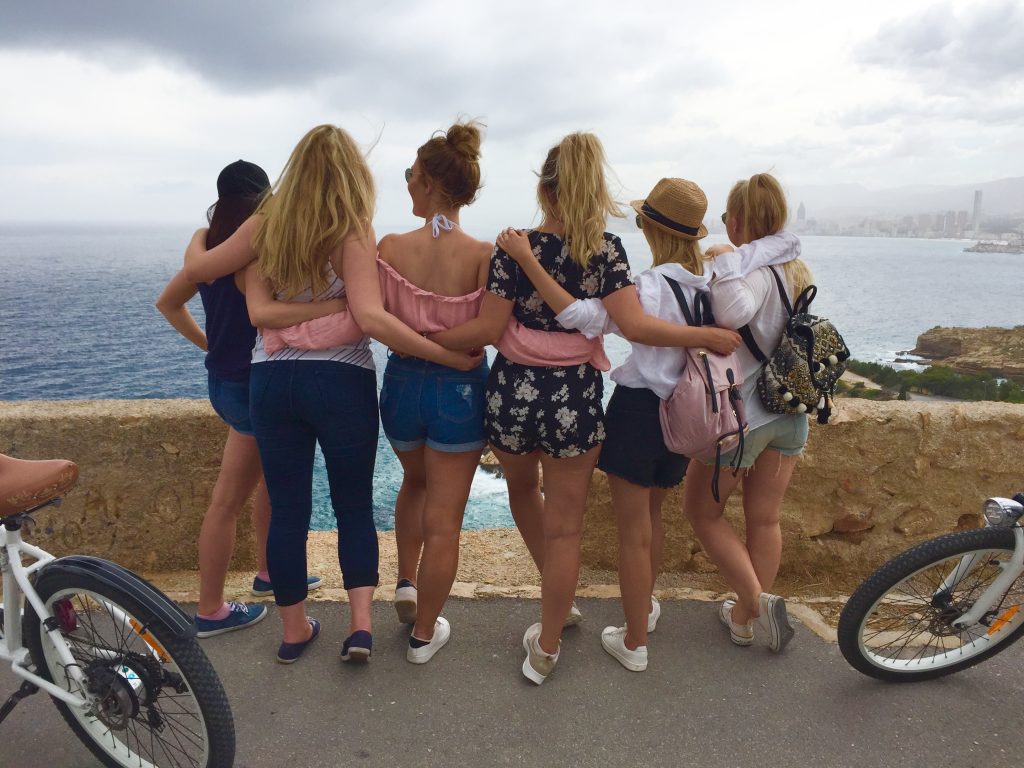 Bike stop with my fellow Benidorm blogging buddies, Munchies and Munchkins, Victoria Hearn, Couture Girl, The Emasphere and Style Petal.
We rode through the town, along the beach and up along a coastal paths with great views across the city. There may be lots of high rises, but somehow it still has its own charm when you look down on the town below.
We hired our bikes from Tao Bike near Leavante Beach. They charge 12 euros for 2 hours. Not bad for a little afternoon adventure! Make sure you take water with you and I wouldn't cycle in the midday sun, Benidorm gets hot!
Jet Ski Tour
On the second day we headed out for an early morning Jet ski around the marine of Benidorm.
A quick lesson in how to accelerate and break and we were off.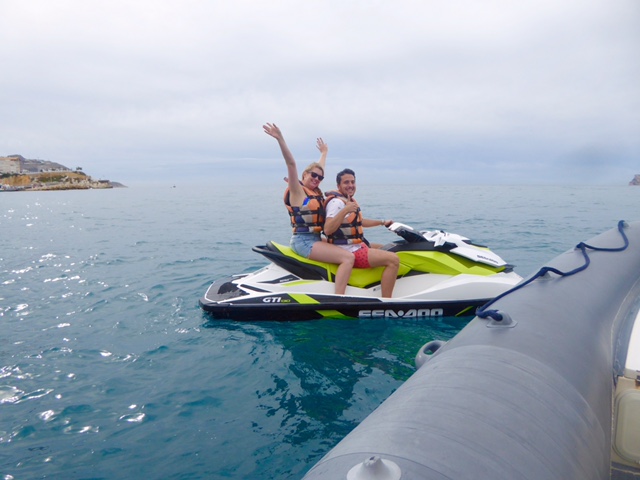 We followed the instructor around Benidorm island, looking out for amazing bird life and enjoying the cool seawater spray as we sped up, perhaps occasionally above the speed limit we were supposed to. But hey who was counting?!
It's 80 euros for 30 minutes on a jetski which can take two people so 40 euro each for 30 minutes of adrenaline fuelled fun! Worth it I say… just make sure you trust the person in front!
Scuba Diving 
The best bit about the scuba diving with Diving Stones scuba diving is that you don't have to have ever scuba dived before to go. Two of our group had never been before and so had that amazing feeling I know so well of breathing for the first time underwater.
Pre diving with the lovely Emma from The Emasphere and Primose from Style Petal. 
I saw an octopus and so many different fish, that I won't try and name. Pretty sure Nemo was around there somewhere though! We were underwater for I think about 40 minutes before popping back up to surface and head back on the boat to shore.
It's 80 euro each but that includes your own guide, who will hold your hand and keep a close eye on you underwater, so you're always safe. It isn't quite the barrier reef (not that I've ever dived the barrier reef), but there are still some pretty special sights and if you've never been scuba diving before this is a great way to try it out.
Jeep Tour
On the final day we headed out on a jeep tour. Again I didn't know what to expect but was surprised as ever. It was our time to see a bit more of the area surrounding Benidorm and boy was it beautiful.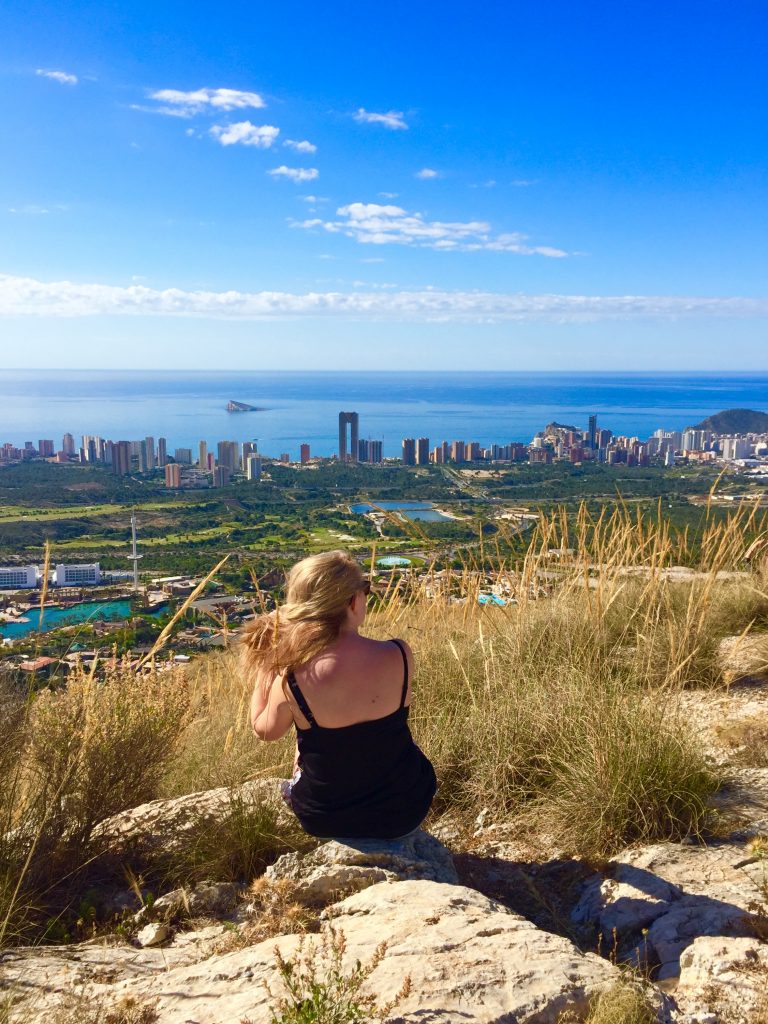 Away from the high rises in the centre, the area is surrounded by mountain top villages, incredible vistas and ocean expanses.
We went with Marco Polo Expeditions and stopped off at various amazing viewpoints like the Sierra Cortina Mountain and Sleeping Lion Mountain.
My favourite stop though was the Guadalest village, which had my favourite view of the whole trip from the top.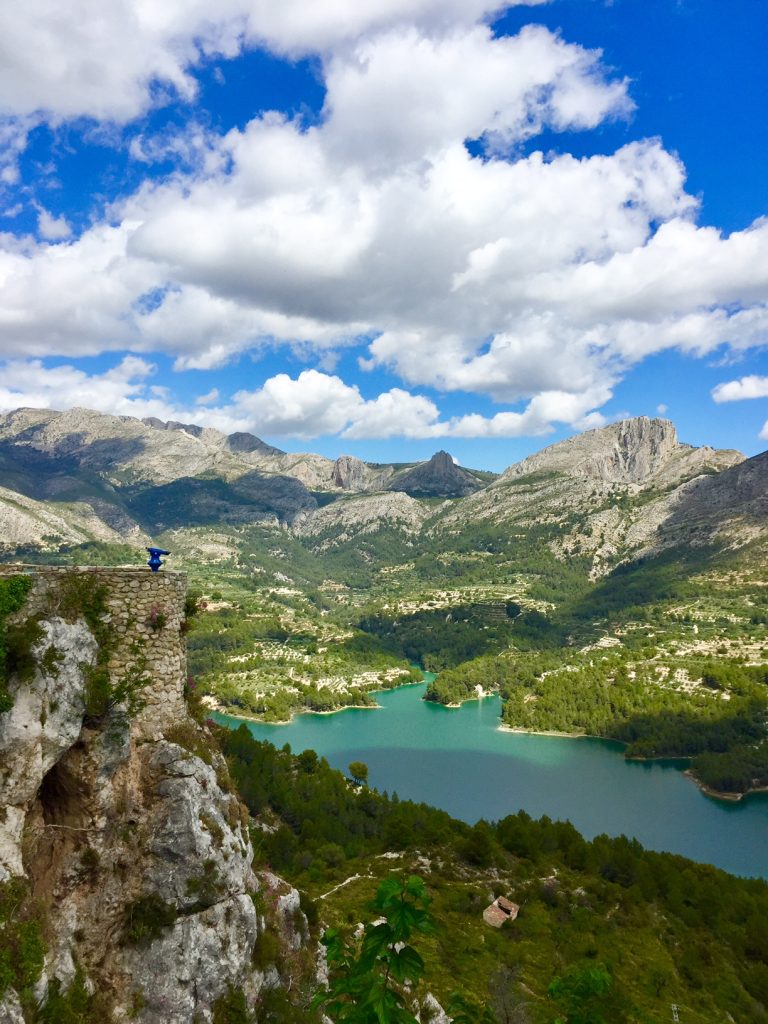 I also bought a lovely new handbag up there too, as did Primrose from StylePetal.   They do loads of different tours around surrounding areas and can pick you up from your hotel too! 
Eating
OK so I can't mention all the fun activities and not mention eating, the most fun activity of all, eating! Here are my top picks for places to eat in Benidorm.
Ulia Restaurant on Poniente Beach – this beach is a bit quieter than the main beach so good for those who want to relax more and then enjoy a huge paella lunch on the beach front. The paella was ginormous and so tasty. We also had some yummy local wine and tasty tapas starters.
Llum de Mar in the Old Town – As mentioned in my last post this place was my favourite! And it was only 40 euros per head for the set 7 course menu which I don't think it too bad at all for food that good!
Solotula Restaurant – We headed here for dinner the final night and had some delicious tapas with a modern twist. Everything was very unique and equally delicious. It's in the main town so walking distance from most hotels in the town.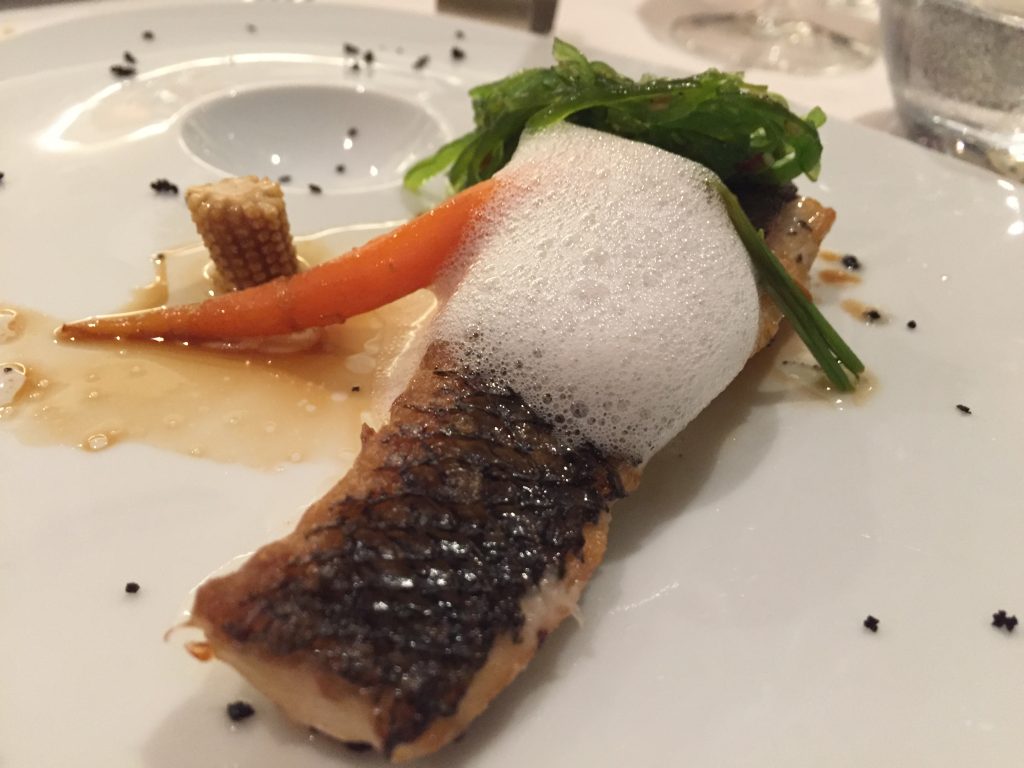 There are also tonnes of more traditional tapas restaurants. Head to the Old Town to the street called Los Vascos and you can do a tapas tour and keep eating until you can't take anymore. So there you have it, my favourite fun things to do in Benidorm. Have you got anything to add?
I visited Benidorm on behalf of Jet2holidays to share my insights of Benidorm as a destination and the Jet2.com experience. As always everything I write are my 100% honest opinions.