The best places to visit in the Peak District in a campervan #ad
If you are thinking of visiting the Peak District then planning your visit in a campervan might be the perfect way.
This post is in partnership with Yescapa who allow you to hire a campervan for your holiday. Even better, you hire campervans from different people so you can try out all different shapes and sizes. It's a bit like airbnb for campervans and sounds so much fun.
If you have been thinking of getting your own campervan, but aren't sure what kind you want then it could be the perfect way to try different styles to see what suits you best. From traditional VW vans to huge modern campers, they have a lot of choice.
Once you have picked which campervan to hire, it is time to plan your trip to the Peak District. The best option for a campervan holiday. I might be biased, as I live here, but I am sure you won't regret it.
The best places to visit in the Peak District in a campervan
I wanted to share with you all the best places to eat, drink, stay and visit in the Peak District in a campervan. They aren't always the easiest thing to get around, but here are a few great options with good parking too!
Where to park your campervan in the Peak District
Parking can be difficult in a car in the Peak District, let alone in a campervan. The trick is to plan your trip carefully and only head to the busy spots at quiet times! The options below are for day parking, not overnight.
Matlock Station carpark
Not strictly in the Peak District, but there is a big carpark by Matlock train station in town that has some decent sized spaces and generally some empty spots. Plus Matlock is my home town and a brilliant place to visit. It's only a couple of miles from the edge of the Peak District, so you still get some incredible views too.
All the best things to do in Matlock
Bakewell Agricultural Business Centre
Bakewell is a really popular spot in the Peak District. A beautiful market town, with some gorgeous cafes, a regular market and a fab river to sit by with your sandwich or ice cream. There are some great pubs too.
If you're visiting Bakewell you will probably want to park in the agricultural centre carpark which has the most space of all the carparks. I wouldn't even bother trying to fit in the central town carparks. They are often full and the spaces aren't huge. The agricultural centre is only across the river and a short 5 minute walk into the centre of town.
Derwent Overlook
Derwent Overlook carpark is right in the middle of the Peak District and offer amazing views over Derwent Dam, Ladybower and lots of walks nearby. This carpark has over 70 spaces, though it does fill up, so arrive early. There are a couple of smaller carparks nearby too.
What3Words: ///tearfully.stream.ridge
Millers Dale
Millers Dale carpark is another spot that is perfect for an array of walking options. You can get right onto the Monsal trail from the carpark or head into the hills for a walk. There is also a cafe right at the carpark and a pub just down the road.
What3Words: ///thighs.suddenly.tabs
Campervan and caravan sites in the Peak District
There are lots of different camping sites in the Peak District, but not all of them have space for campervans and motorhomes. Here are a few of the best that do!
Barn Farm Camping
Barn Farm in Birchover is a great campsite to base yourselves in the heart of the Peak District. I grew up in Birchover so know it well. It is just across the road from Stanton Moor which is a beautiful walking spot and there are tonnes of other walks nearby too. There are also two pubs in Birchover which do great food.
They have a separate hard service area for campervans and caravans and they have a great little shop for urgent supplies on site too.
Laneside Caravan site
Laneside Caravan site is just a 5 minute walk from the gorgeous village of Hope. Another beautiful location with so many walks on your doorstep. You're not far from the famous Stanage Edge and the popular village of Castleton too.
Dale Farm
Dale Farm is a brilliant spot near the village of Great Longstone. It is a working farm and their on site shop offers their home grown beef and pork, alongside lots of other camping essentials. They are a strictly quiet location, so this isn't the spot for late night BBQs and parties.
Upper Hurst Farm
Upper Hurst Farm is situated between Bakewell, Buxton and Ashbourne just a couple of miles from the village of Hartington. They have received the Environmental Quality Mark and encourage biodiversity in their surrounding fields.
Alongside the campervan spots they have cottages with hottubs and glampings spots.
Where to eat and drink in the Peak District
If you're stopping in Matlock then I've got all All the best places to eat and drink in Matlock. I also recommend a couple of fine dining pubs in the Peak District if you're wanting something a little fancy. Be warned The Blind Bull doesn't have tonnes of parking though!
Here are a few other places I recommend to eat and drink in the Peak District
Chatsworth Kitchen
Set inside Rowsley Shopping village, the Chatsworth Kitchen is a brilliant spot for breakfast, tasty cakes and delicious treats. There is a big carpark at the shopping village too.
The Packhorse
If you're staying at Dale Farm then The Packhorse at Little Longstone is the perfect place for dinner. A cosy country pub that does consistently good food. They have a great undercover area in the garden too, complete with log-fire!
High Peak Bookstore and Cafe
The High Peak Bookstore and Cafe is situated between Buxton and Bakewell and a place worth driving too. The cafe offers lots of delicious salads, soups and cakes and they have a huge array of discounted books on offer, plus locally made gifts too. There carpark is a decent size too!
Best views from the road in the Peak District
One of the best things about going on a campervan holiday is the freedom to drive around and explore new places. The Peak District has some incredible view points and fun roads to explore. Here are a couple of my favourite roads to adventure on with your campervan
Snakes Pass
You can't go for a drive around the Peak District and not head up (or down) Snakes Pass. A winding road up into the hills, it has featured in so many people's videos and photos. That said, be careful in winter as this road is often closed due to snow or ice!
Moor Road
If you stay at Dale Farm you won't be far from this road with a spectacular view across the Peak District. Worth a small detour if you aren't staying there too to look across miles of open countryside.
Monsal Head
Another famous viewpoint, park at the Monsal Head carpark and after a quick pint in the pub head to look over the valley to the incredible viaduct below. Particularly amazing a sunset too.
So who is ready for a visit to the Peak District in a campervan? I know I certainly am and I only live down the road!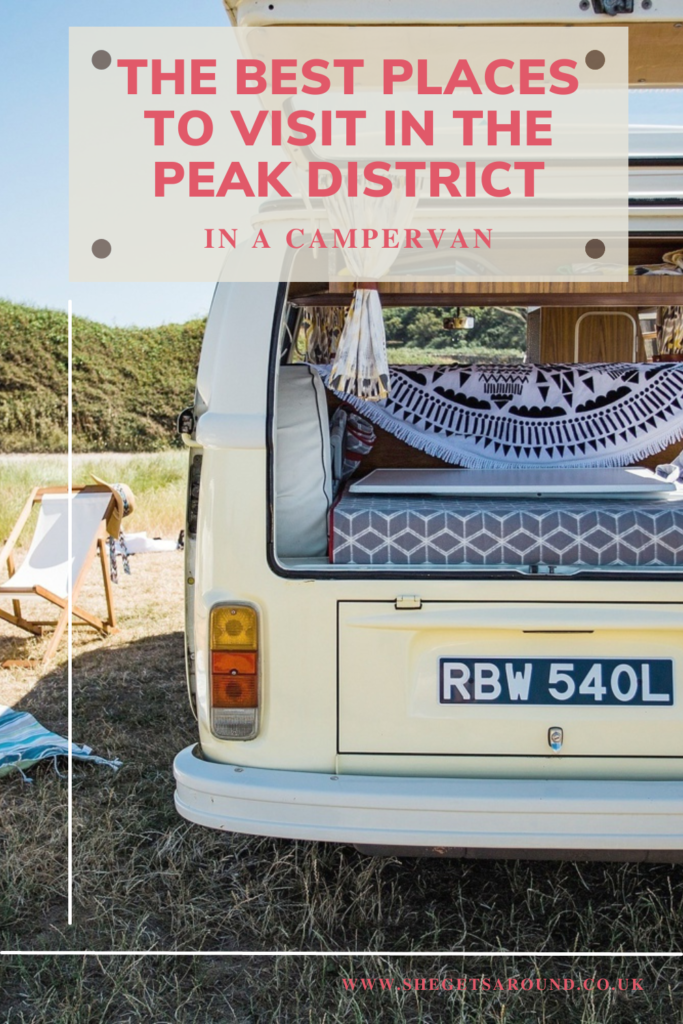 Other posts you might like