The Aspinall Foundation: An African safari one hour from London
When I was first invited to Port Lympne Reserve, my initial thoughts were… 'I'm not a big fan of zoos'. However after a short search online it was clear this wasn't a zoo, but an animal conservation charity, doing so much more than just providing cute animals for humans to ogle at.
Port Lympne is one of two parks owned by the Aspinall Foundation, both committed to breeding, reintroducing and protecting rare and endangered species, and they do a bloomin good job of it.
Based only a short drive from the coast near Folkestone and only an hours drive or train ride from London it is a perfect day trip escape from the city or part of a weekend break to the coast.
They are one of the most successful breeders of captive endangered animals in the world and it is clear from the stories the knowledgeable safari leaders share that they truly are. From monkeys and apes, to wild dogs and lions or rhinos and zebras. There are animals to tempt every appetite (for viewing not eating!).
We were welcomed at the lodge reception with a glass of bubbles before jumping on our safari truck for our first tour of the park. They have continent themed areas, the Asian area and the Africa Park. Our first stop was to see a cheetah and her baby enjoying the last rays of sunshine, they certainly looked happy. Next up was the black capped capuchin, the second smartest animal after humans! It is said they have reached the stone age, where they model stones and wood into implements to use for eating… smart!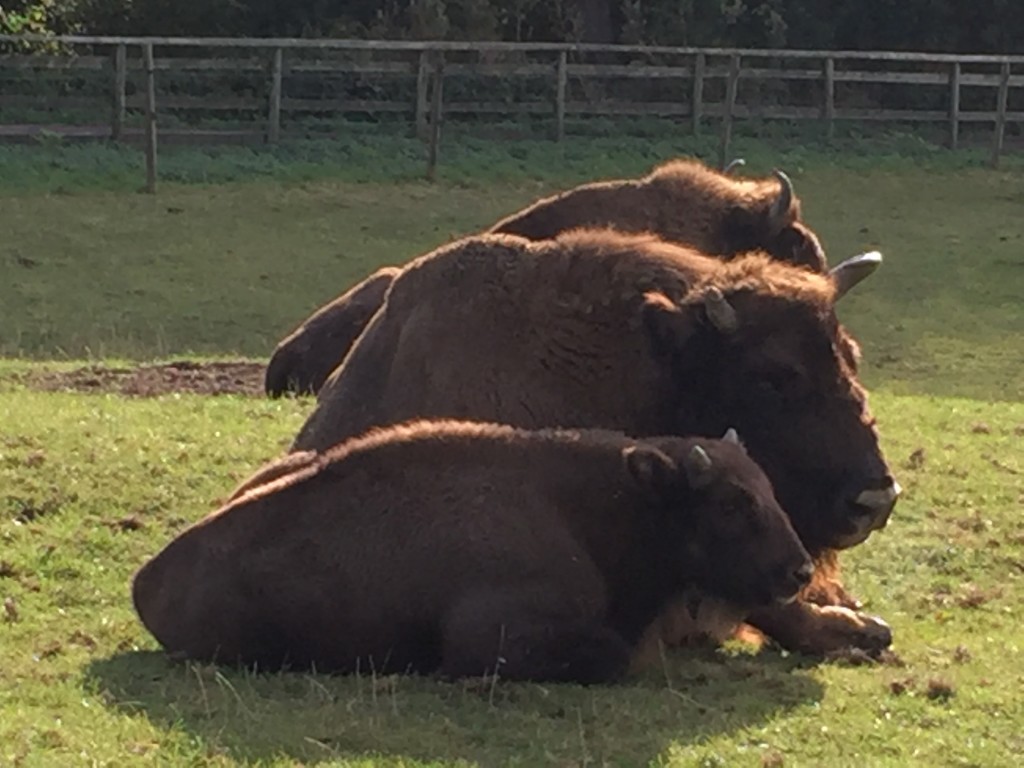 All animals definitely have plenty of space to roam and when you move into 'Africa' it really is like going on a proper safari with wilderbeast walking with zebras and red lechwe drinking from the waterhole alongside ostrich.
My favourites were definitely the inquisitive giraffes and zebras crossing! Such beautiful animals, they hands down win any animal fashion shows.
Zebra Crossing! 🙂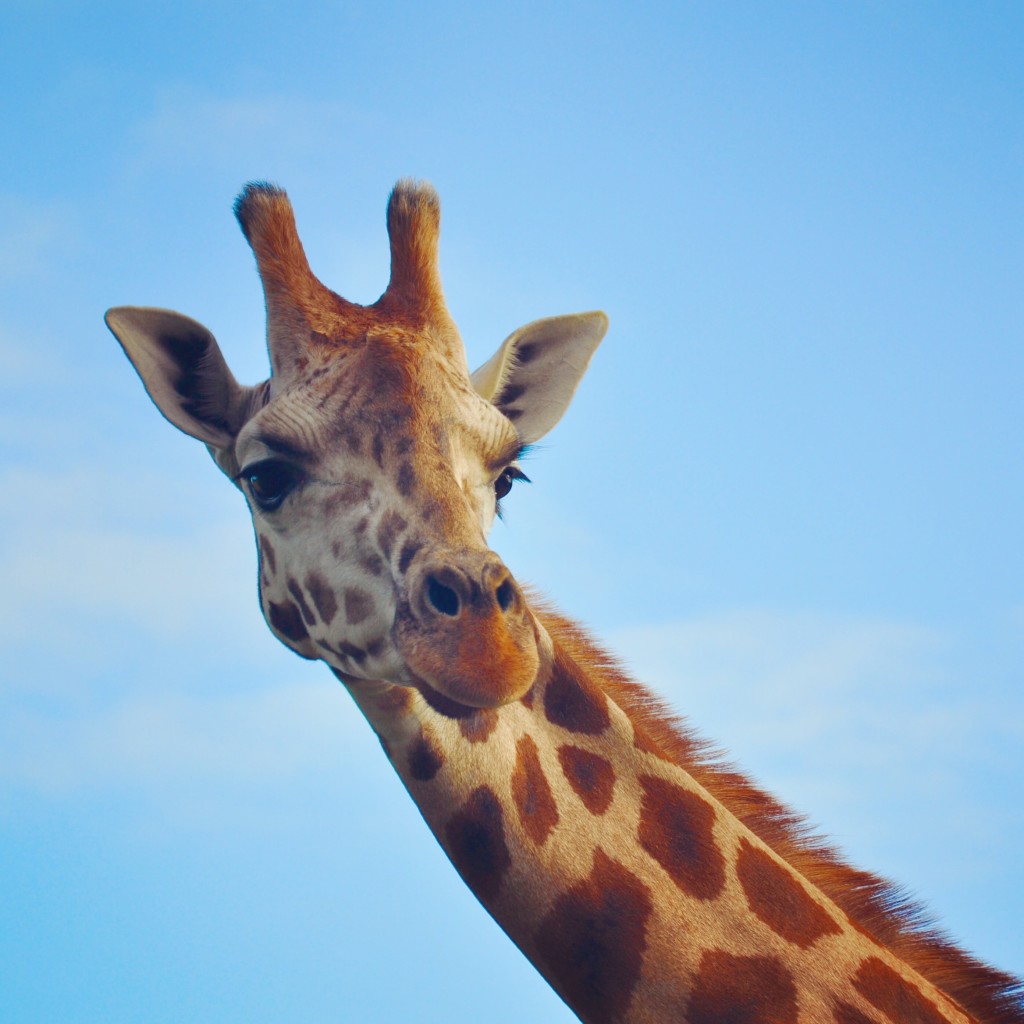 After an adventure around the park, we arrived at our home for the night, just in time to watch the orange sun set from our glamping balconies. Now I truly felt like I was in Africa. We couldn't have been luckier with the weather.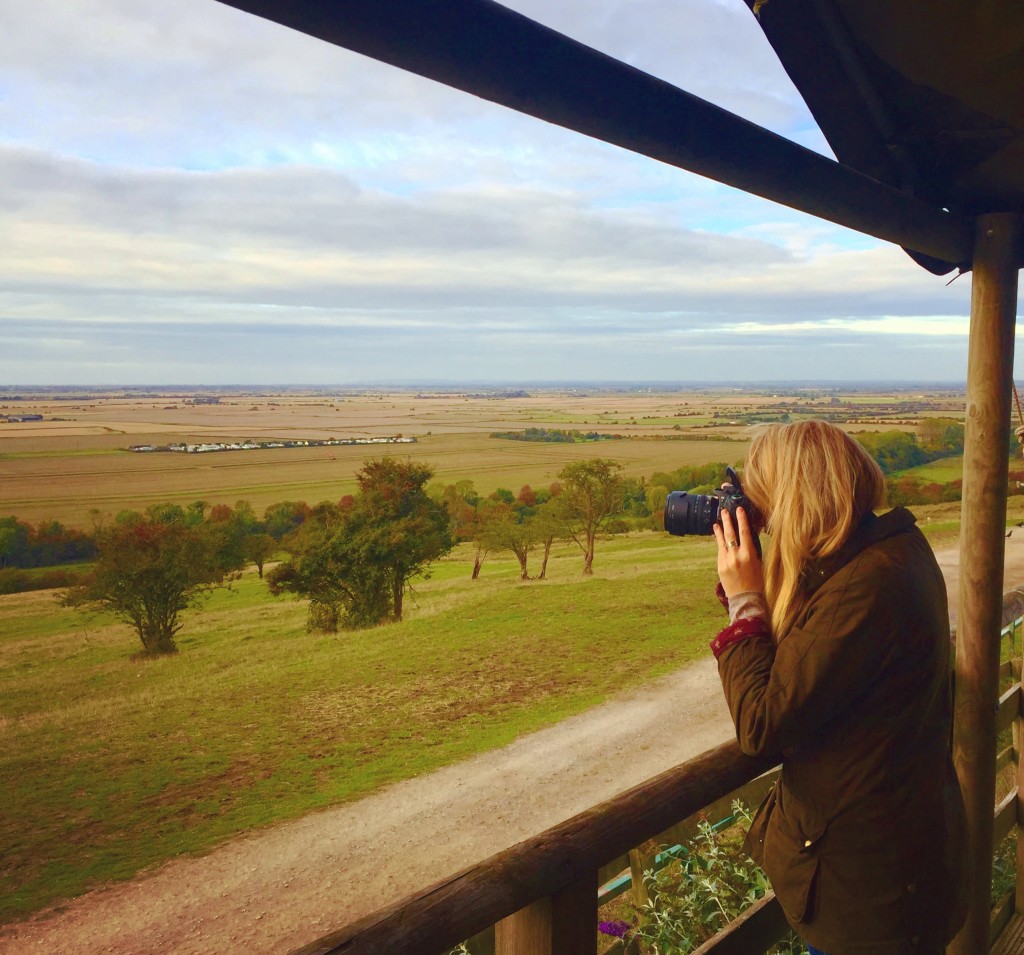 We stayed at Livingstone Lodge where they have a collection of luxury glamping tents, many complete with en suite, that overlook the park's watering hole. The tents were warm and cosy with double or twin beds, plush bedding, arm chairs and dressing tables. You certainly didn't feel like you were in a tent.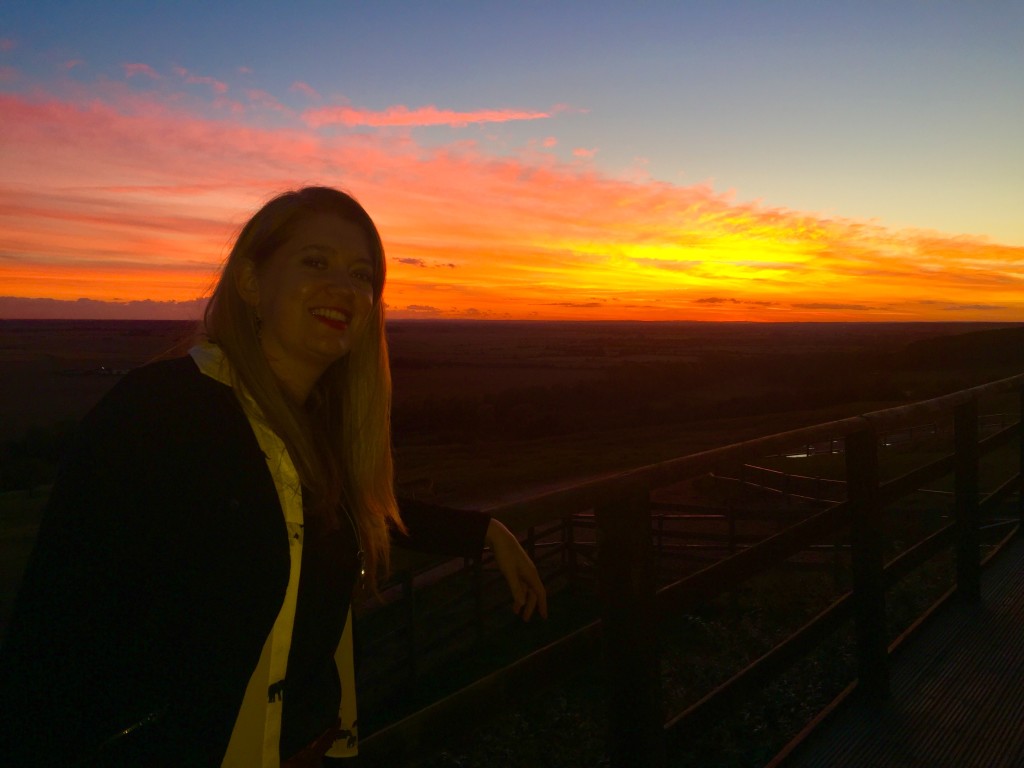 They don't cut any corners with dinner either. The communal lodge next to the tents, has a large log fire, comfy sofas and a big round open fire where they cooked a huge piece of mouth-watering fillet steak and four-meat sausages (yes that's one sausage made from beef, pork, chicken and lamb).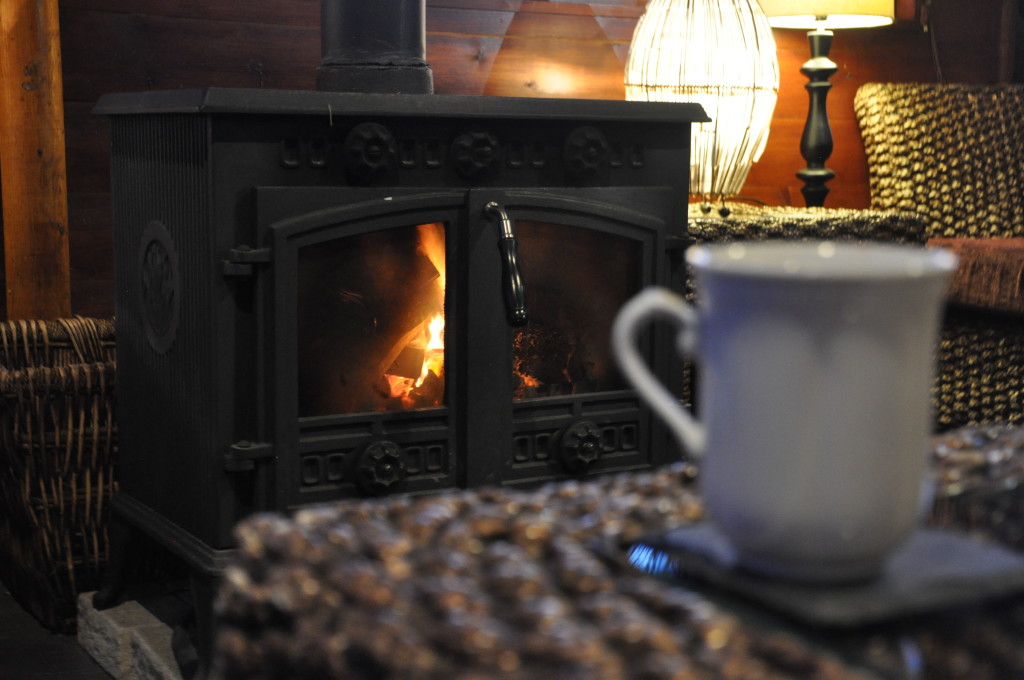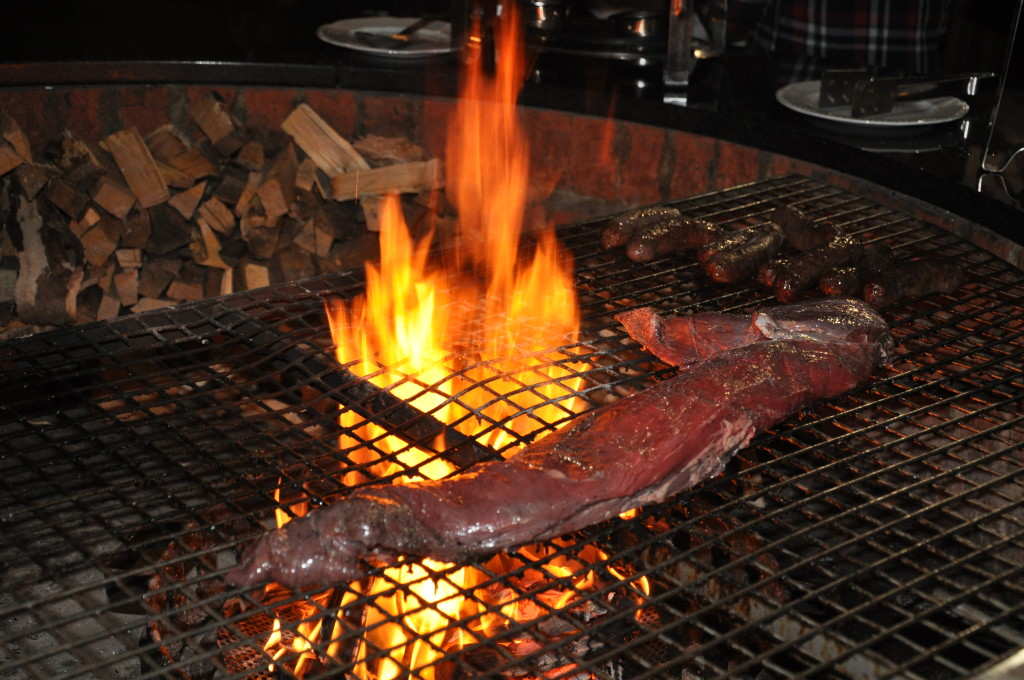 You certainly don't go hungry, the 'eat as much as you like' three course meal has so many amazing options for each course I found myself piling my plate with a little bit of everything. The dessert of fried pineapple, chocolate torte and caramel sauce might have been my favourite, but in reality I loved all of it… and ate all of it too! Washed down with a glass or two of wine of course.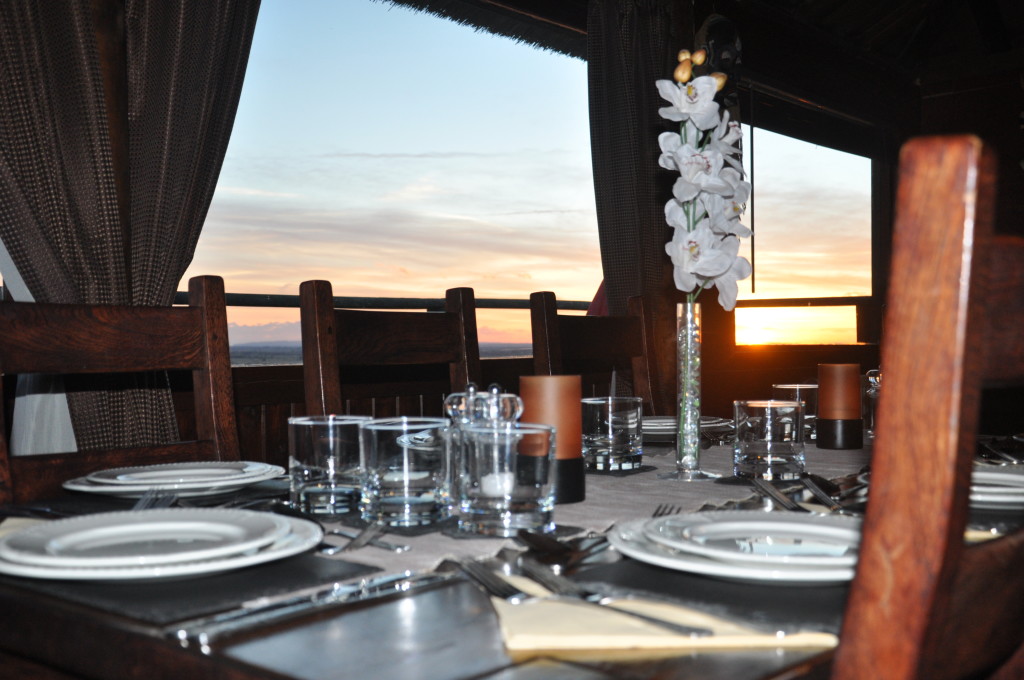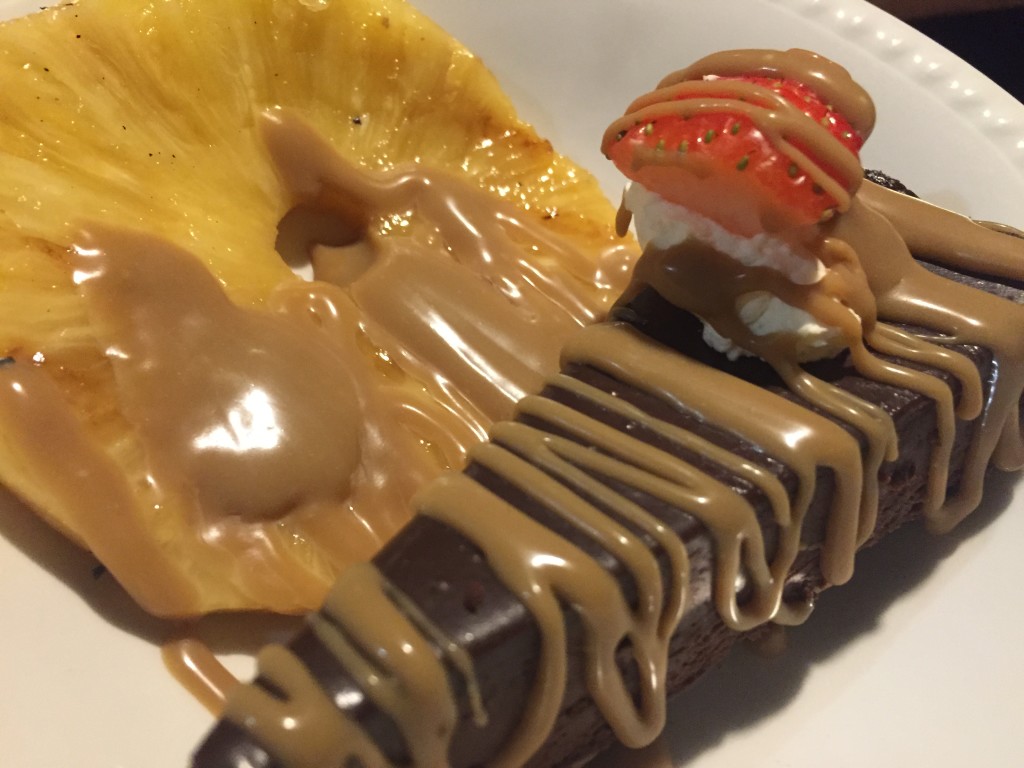 I woke early to the sound of red lechwe 'breading' in the distance and it wasn't long before zebras and ostrich had joined us for our big fry up breakfast.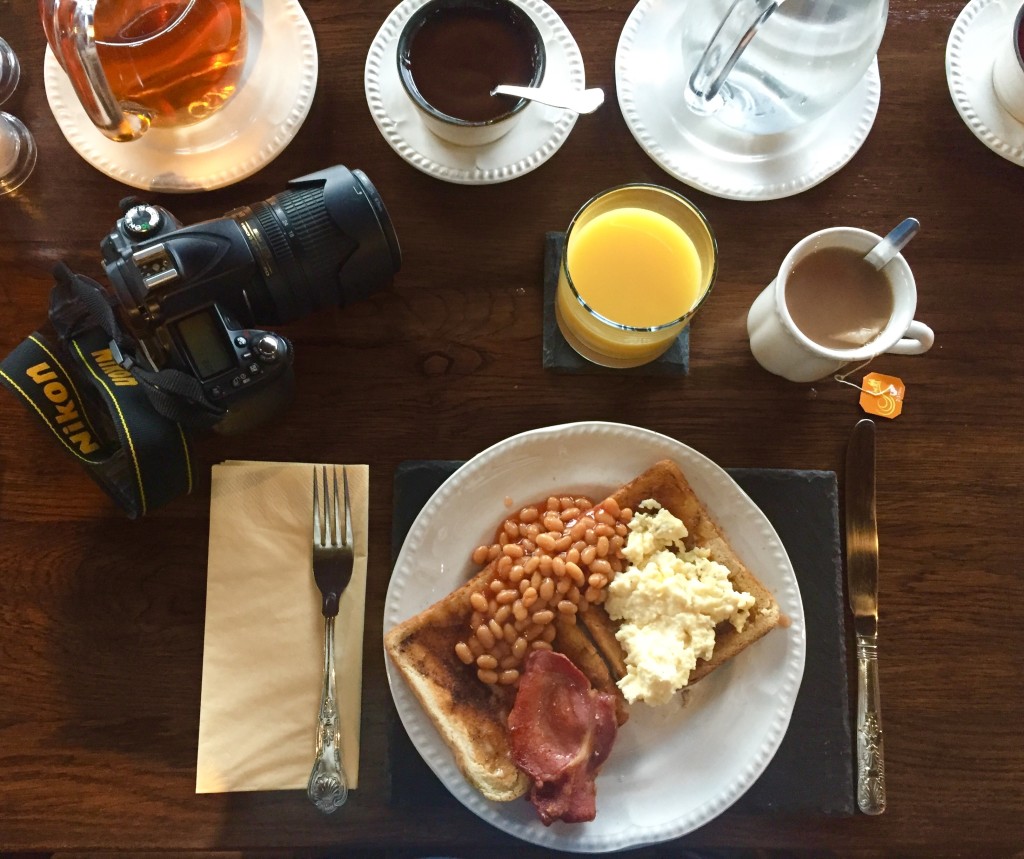 We returned along a different route back to the reception after breakfast, stopping by the giraffes again… love them! We even got to see baby Rhino Zuru and her mum Ruaha. I could have watched Zuri playing for hours, what a cutie. Though she already weighs more than me!
Before we departed we had a walk around the park to see feeding time with the gorillas and get closer to those pesky monkeys and their pink bums!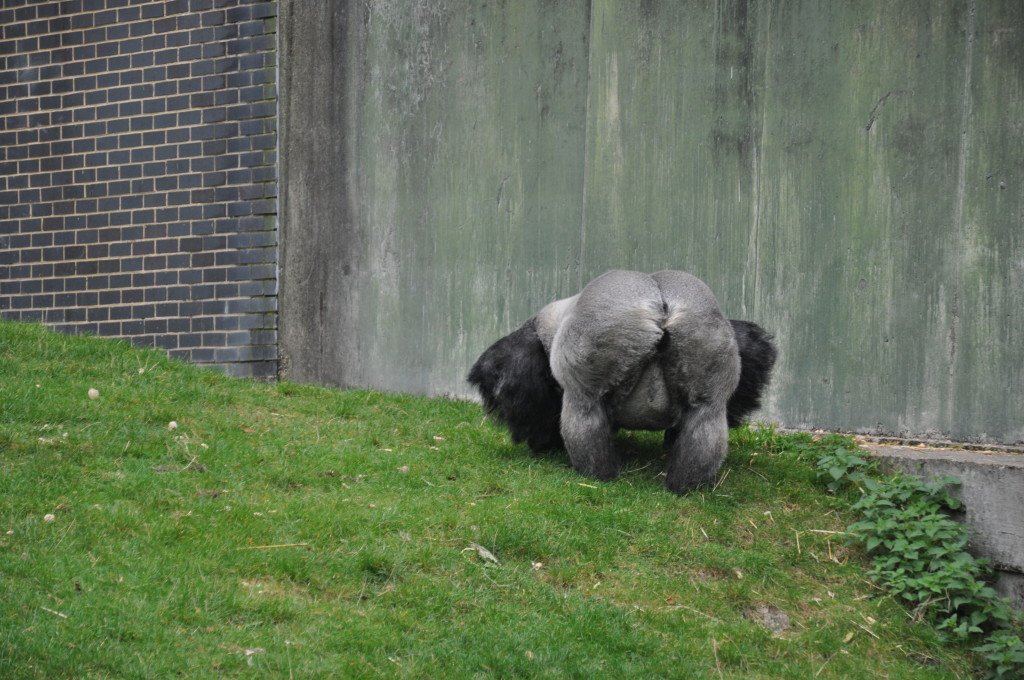 It would be the perfect place for a group party to celebrate a big birthday milestone or anniversary. You can even get married here in the Port Lympne Hotel. Imagine the photos, wedding selfie with a zebra?!
Before we headed into Folkestone to visit some friends we had enough time to visit their sister park, Howletts, where I was promised elephants, my favourite safari animal. Howletts do have powerful elephants you can watch play in the mud and many more safari animals too.
The best bit though, by far, perhaps of my whole Aspinall Foundation experience was the Lemur Zone. You walk through two double doors into the Lemur's home. The Lemurs are friendly animals and free to roam around, running across the path, many even open to the coolest selfies ever! My highlight of the whole weekend was my selfie with Larry the Lemur (my name, not sure what his real one is). Amazing!
All in all I had THE BEST time at the both Port Lympne and Howletts and it surpassed all my expectations. A truly awesome weekend for people of any age.
The Livingstone Lodge glamping is closed for the winter, but they will reopen again in the spring and prices for a one night stay for two including all food and safari adventures start at around £300. Well worth it for a weekend away.
I was invited to visit the Aspinall Foundation but as always everything I write is true of my experiences. 
Other blogs you might like: