Helping from Home – Free Future Holidays for NHS Workers, Operation Recuperation
This week I interviewed Rachel Sherwood for my Helping from Home series. Rachel set up Operation Recuperation to find free future holiday stays for NHS workers.
Operation Recuperation already has over 200 stays pledged for when we are able to travel again. It's an incredible way to thank our NHS workers and Rachel is doing an amazing job of gathering pledges from hotels, airbnb hosts and more.
It was a pleasure to interview Rachel and learn about her project, what a superstar! Read on to find out more about how Rachel is #HelpingfromHome with 'Operation Recuperation' right now.
Interview with Rachel Sherwood about Operation Recuperation
How are you doing in this strange time? Tell us a bit about you and your background.
This is a strange time indeed. I have 3 'kids' at home who'd normally be at university. I'm also looking after my 86-year-old mother-in-law because her husband has been in the ICU for 9 weeks (not Covid-19 related). So there's rarely a quiet moment!
Normally, my husband and I have an active social life and love to travel, but we haven't left the house since the start of lockdown to protect the family. We send our kids on errands and do what we can to keep connected.
We're lucky to live in a rural setting so we get out for a walk every morning and then it's back to my desk to work on Operation Recuperation which has become a full-time venture. Before Covid-19, I was running a relatively new blog promoting low season travel. However I've put that on hold for now so I can focus on generating as many donations as possible.
Tell us about Operation Recuperation and what made you set it up? Do you know people who work for the NHS or have a close connection/personal story that made you want to help?
Operation Recuperation started back in March. We're collecting pledges from holiday rental companies, second home owners and hotels to help frontline healthcare workers recover from the fight against Covid-19, when we're through this crisis.
I remember watching literally thousands of retired nurses and doctors voluntarily going back to work. They are putting their lives at risk on a daily basis, and I wanted to play my part.
We're fortunate to own a second home in Thailand that sleeps 8 people, so we decided to gift a 10-day stay and the idea took off from there.
I'm not a nurse and I don't have any connection to the NHS, but I do have a background in hotel marketing. I remember thinking "This is something I CAN do to help." The venture has been keeping me focused and busy, which I think is a good thing during lockdown.
We've been running things mostly through our Operation Recuperation Facebook page, but also getting the word out via Instagram. Now, thanks to Tatiana, we are also on Twitter… which I know nothing about!
Tatiana normally works for the British Heart Foundation, but she's been furloughed so kindly offered to do what she could to help. We've got another super volunteer called Ollie Hogg who works with Audley Travel. Ollie offered his time a few weeks ago to help manage the program.
How is the project going? What kind of offers have you had so far?
To date, we've received OVER 200 generous donations of stays. They range from cosy cottages to five-star Asian hotels. It's truly fantastic and a long way from where we started!
We've had pledges for properties in counties throughout the UK as well as Wales, Scotland, Italy, France, Spain, Greece, Barbados, India, Thailand and Indonesia.
We're hoping for donations from the airline industry when they're back in operation for flights to accompany the long-haul stays. We'll cross that bridge when we come to it though. That's still a few miles down the river.
Donations are coming in for seaside cottages, multi-family holiday homes and B&Bs. Even a fully equipped glamping Landrover thanks to Overland Adventures.
In Pembrokeshire, St Brides Bay Cottages was the first holiday rental company to partner with Operation Recuperation and donated over 30 free stays in its Welsh cottages for frontline healthcare workers. Property owners with luxury holiday rental company Coquet Cottages have pledged 26 stays in 13 multi-family homes throughout Northumberland.
Luxury Indonesian hotels Nihi Sumba and Fivelements Retreat Bali donated a total of 7 nights for the trip of a lifetime and paved the way for other hotel owners to pledge stays in a very difficult time for the hospitality industry. The Karma Group followed suit/ Closer to home, we've received a pledge for 2 overnight stays including dinner for 2 at Belmond Le Manoir aux Quat'Saisons. Also donations for stays at luxury country house hotels including Heckfield Place and winning Creggans Inn.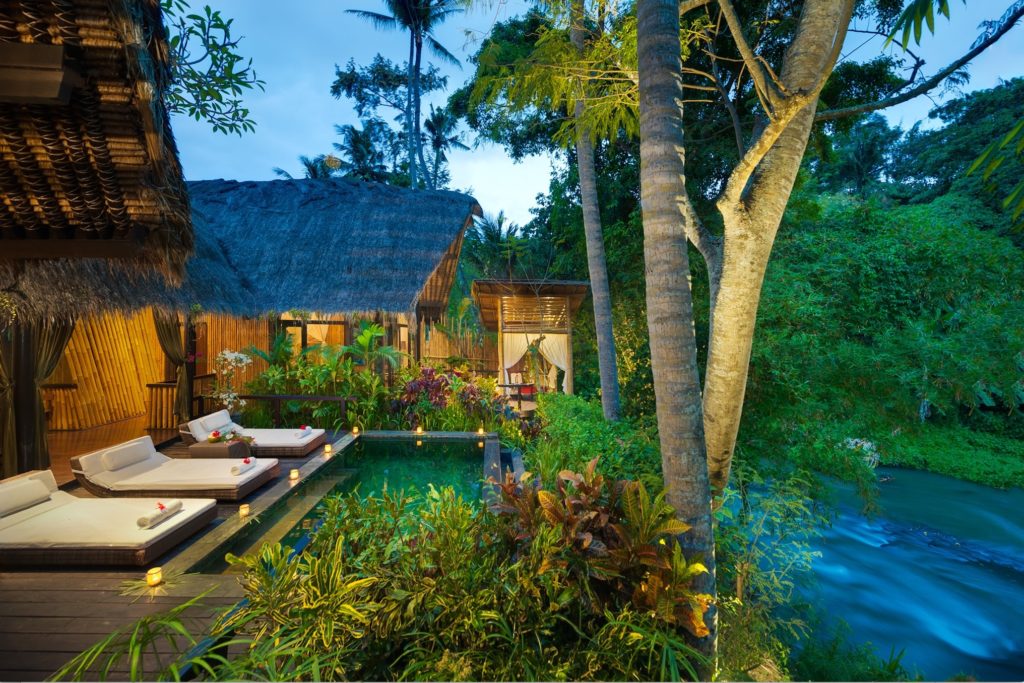 We've also had many donations for privately-owned second homes across the country and overseas. Some of these aren't on social media so we take details of their pledge and find a suitable NHS recipient for the property.
We've been thanking donors on our Facebook page over the last 6 weeks and this has encouraged others to come on board; it's been a hugely rewarding experience and I'm hugely grateful to everyone who has donated so far.
How can people help and get involved?
When we're through the worst of this crisis, we'll ask hospitals to nominate front-line healthcare workers to benefit from the program and their names will be entered into a draw. The more donations we receive, the more names we can pull out of that hat, so please think about whether you're able to pledge a future stay. Every donation really will make a difference, whether it's a weekend for 2 or the holiday of a lifetime.
To pledge a stay, all you need to do is give us the details of your donation, choose a hospital and we'll do the rest. We can also choose hospitals by those hardest hit. We've made it really easy to donate with an online form that only takes a minute or two to complete. You can also get on touch via social media or drop us an email at [email protected]. We'll send you a whole lot of love back.
Any plans for continuing this or doing anything long term with the project? Beyond Covid19?
I have thought about whether to continue this program post-Covid-19. It would be lovely to support our carers across the country. Whether they're in care homes or looking after relatives in need and I'm sure there will be a lot of property owners out there who'd be willing to support the venture.
However, for the time being, I have my hands full and am just focused on doing what I can to support our incredible NHS staff.
I'm taking things one day at a time and, every day, something heart-warming happens with Operation Recuperation that keeps me going.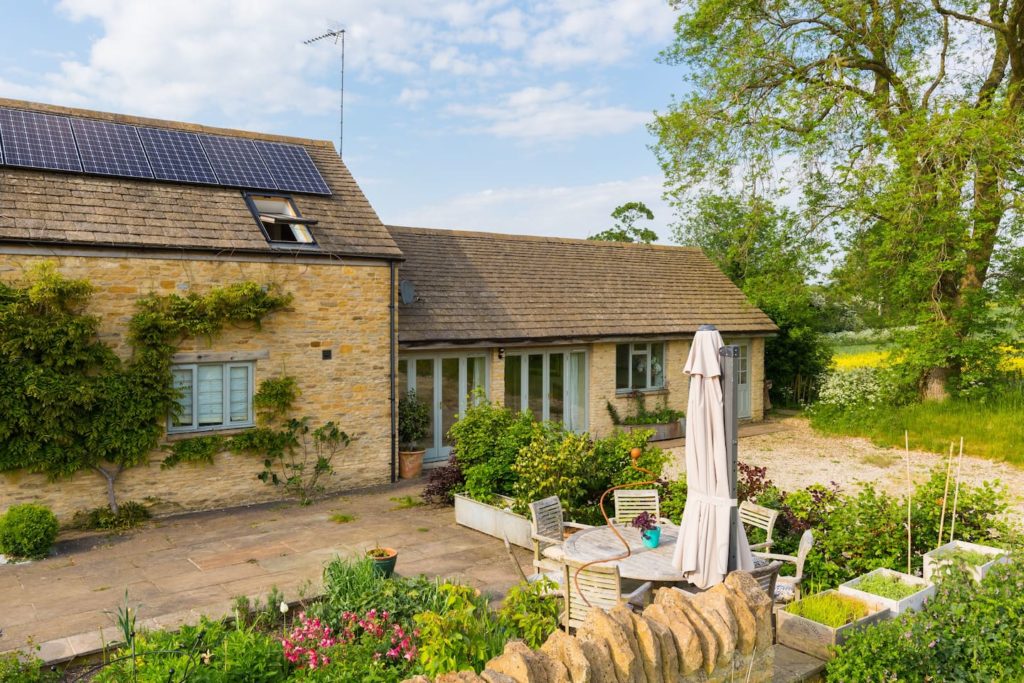 Wowee what an amazing project. Thanks so much Rachel, Tatiana and Ollie for the incredible work you're doing. If you want to find out more, donate a stay or offer to help you can get in touch on the links below.
I love learning about the lovely things people are doing for others during lockdown. If you or someone you know are doing something to help others from home right now get in touch to be featured on my #HelpingFromHome series.
Other posts you might like