A perfect day in London for two for under £100
London is expensive.
There is no denying it.
You can easily swallow up a few hundred pounds in London without even thinking about it.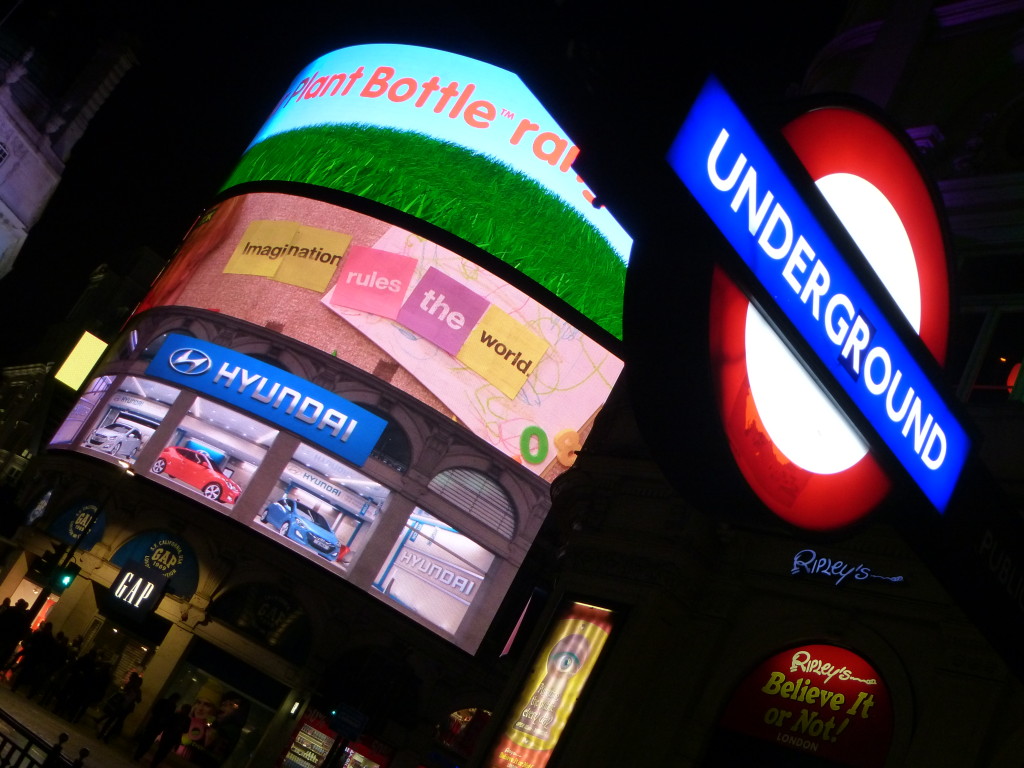 But there are ways of having a fun filled day out in London, with new experiences, tasty treats and adventure without spending a fortune.
'ICE' Currency Exchange tasked me with planning my favourite day out in London for £100. Firstly it took some planning. To get the best deals you might have to shop around and be organised. Queuing is standard in London but with some forward planning you can jump the queues and have a fabulous day out in London with space for spontaneity.
The possibilities are endless but here is how my day panned out in London.
10.00am – Greenwich market (£15)
I have the added benefit that I live near Greenwich so walked to the market for a wander around the food and craft stalls. Now you need to set yourself a budget. I could easily eat a four course meal from the different delicious stalls on offer. I opted for a 'healthy' breakfast of mini pancakes smothered in nutella, white chocolate and banana. Well the banana part was healthy!? The market is split between foods and crafts and both can have you captivated for hours, while your wallet is slowly emptied as you purchase new scarves, earrings, wooden carvings, coffee mats. Believe me set a Greenwich Market budget or your £100 won't leave the forecourt.
11.20am – Thames Clipper to Tower Bridge (£9)
People can spend hours moaning about the tubes and buses of London, so to save you time moaning don't use them. At least not today! The Thames Clipper leaves from Greenwich every twenty minutes or so, though on a Sunday there can be queues so be prepared for that if you're in a rush. I rarely take the boat, but every time I do, I wonder why I don't do it more often (answer- too much rushing), so am determined to make better use of this cheap tourist attraction.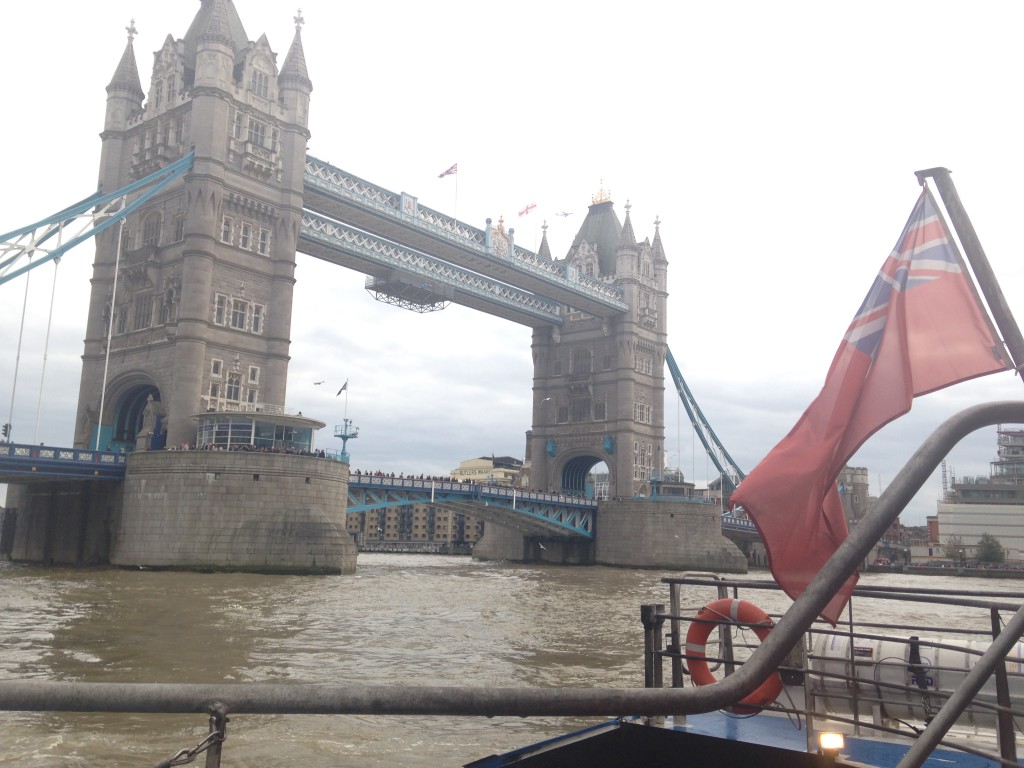 Some people genuinely use it to get to work every day and if I worked near the water I definitely would, but for now it is the occasional treat to see London from the waters. Sit outside on the back, come rain or shine, for the best views. Grab a coffee on board to keep warm, before you get off at the Tower Bridge stop.
11.45am – Poppies at Tower Bridge (free)
You haven't got long left before the poppies are taken up and sold. What a magnificent piece of art, such a clever and beautiful idea. More artwork should be multi purpose and raise funds like these poppies did. An incredible tourist attraction too. You can see the poppies and take photos for free without having to pay to go into the Tower of London. Take your time walk around the walls and take plenty of photos.
12.30pm – Grab a Boris Bike (£2 each) and cycle to Broadway Market
Now this is important… DO NOT use your Boris bike for more than 30 minutes at a time. Any more and it will cost you A LOT and blow your budget in one go. (believe me I made this mistake and 3 hours with two bikes cost me £74!!) They are meant to get you from stop A to stop B like a bus or tube, not to use all day wandering the streets and canals. There is a docking station right by the Tower of London.
There are various routes up to Broadway market, including taking a slightly more scenic route on smaller roads if you don't want to risk the bigger roads, I was terrified about cycling in London. After enjoying the peacefulness of cycling around Copenhagen I really didn't think London would compare, but with a bit of common sense you can't go too wrong. When you get to Broadway Market drop your bike in at the docking station by the canal and have a wander along the street. Depending how hungry you are there are lots of little cafes and pubs to fill you up but I recommend holding out…
2.00pm – Arepa and Co Venezuelan Cafe (approx£20) 
You could leave the bike and walk the next part or cycle along to the Venezuelan. You will have to cycle beyond the cafe and park up your bike and walk back though. Either way you get a wonderful view of the canal and can take in the creativity in abundance along the canals cafes and homes.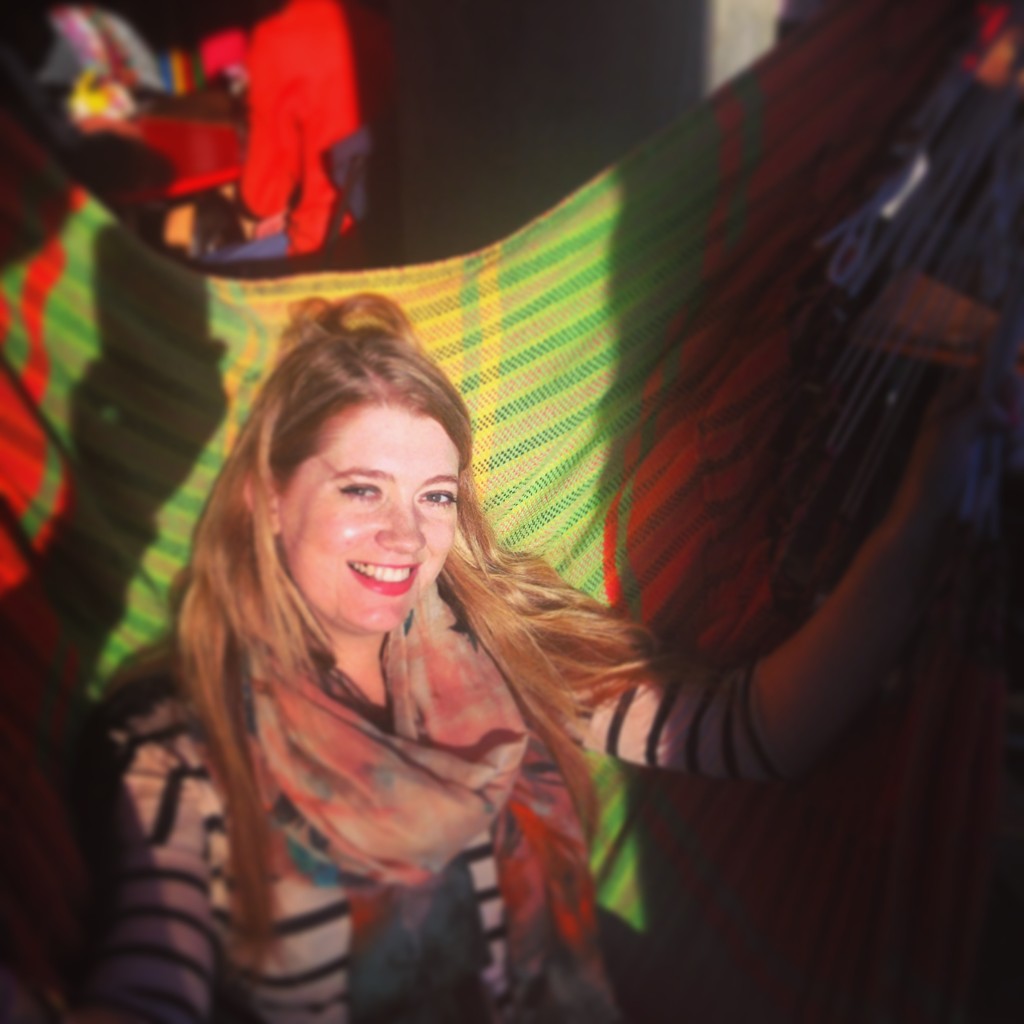 I have been to Arepa twice now and both times absolutely LOVED the food. Chicken avocado, cachapa (sweet corn pancakes), beans, eggs and the most delicious hot chocolate in London… seriously!
The cafe is colourful and bright with two super comfy hammock chairs in the window and a great world map on the toilet wall. All in all for me a solid London favourite.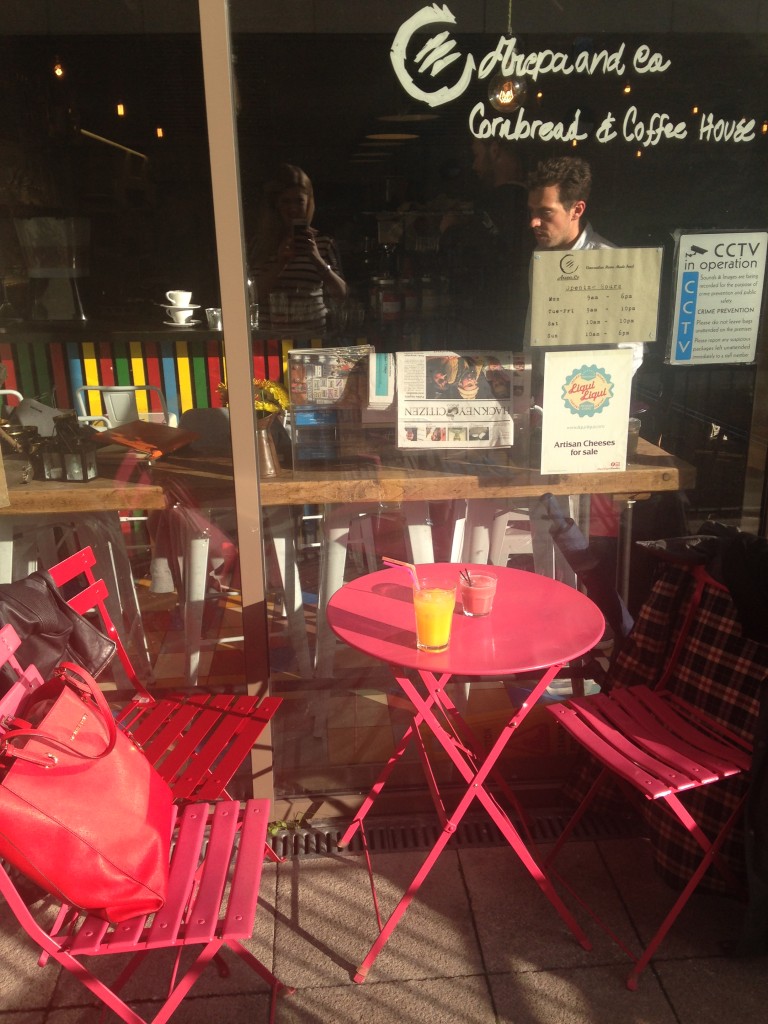 Don't take too long though, because time is running out for your next stop…
4.00pm – Pick up last minute tickets at Leicester Square (£30)
It may not be a hop skip and a jump away, more a bike, bus and tube perhaps but get yourself to Leicester Square quick because the Tkts Booth closes at 4.30pm. Get yourself in that queue and see what your remaining budget allows. There are often good shows with tickets for £15 last minute, you might be in the gods or a restricted view with some or you might get lucky if they are wanting to get bums on seats. The options are endless from comedy to west end musicals to classic productions. Do some research before hand with a few favourites to save time when you get to the counter.
We went to watch 'Great Britain' a brilliant satirical comedy looking at politics, press and police in the UK. Laugh out loud fun and a great way to end a busy day out in London. The possibilities are endless though for shows to watch, the quicker you get to the Tkts booth the more choice you will have.
5.00pm – Drinks at the Tattershall Castle (£12)
Once you've picked up your tickets you will probably have a couple of hours to spare before the show starts, so walk away from the Leicester Square tourist trap and take your last few pounds down to the river for an evening drink on the Tattershall Castle boat. Wrap up warm, grab a glass of wine and enjoy the views of so many of London's iconic buildings. The London Eye, The Houses of Parliament, The Shard to name a few.
Here are a few alternative things to do in London.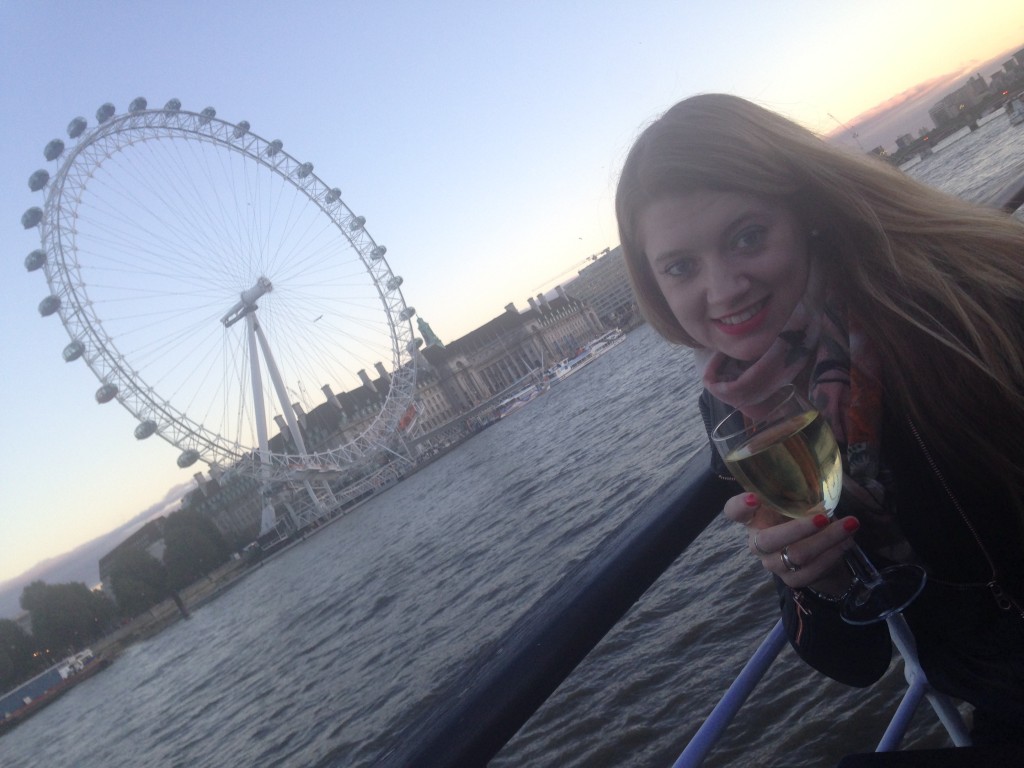 If you have any pennies left you can grab an ice cream in the theatre break or perhaps a bite of brownie you may have bought at Greenwich Market in the morning. Not go and enjoy the show before heading home to bed, believe me you will be shattered but it is all thoroughly worth it!
TOTAL – £90+
Not bad for a jam packed day out for two in London.
Does this sound like a fun day to you or have you got better ideas?