A Taste of Ghana in London at Zoe's Ghana Kitchen
My memories of Ghana are of a veritable feast of foods, views and faces. A country filled with magnificent beaches, gorgeous friendly generous people and quite a variety of tasty treats. Recently I got to relive some of those memories at Zoe's Ghana Kitchen in London as part of a fundraising evening for Kick Start Ghana.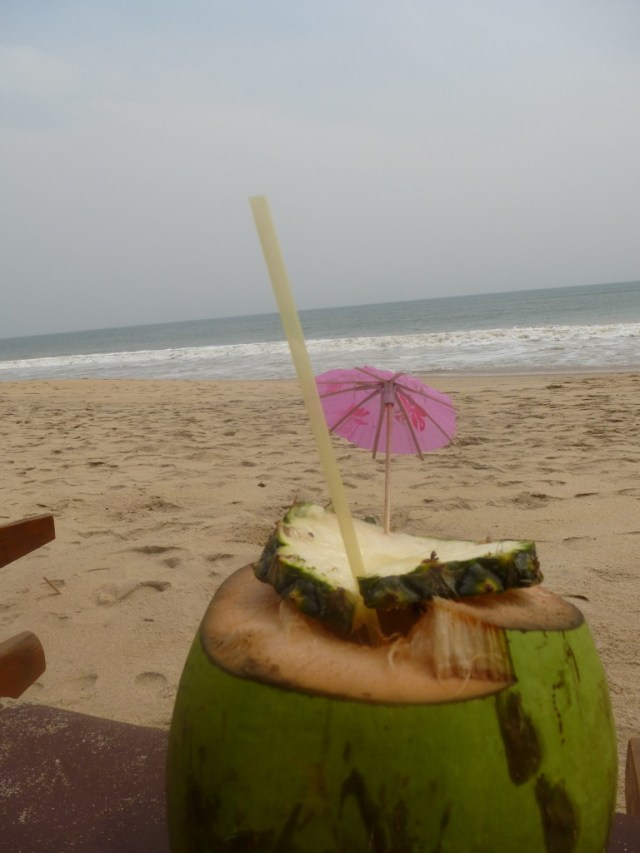 I arrived to a room filled with people on trestle tables eating quite literally in Zoe's kitchen in a creative warehouse space in Hackney Wick. Surrounded by interesting books, quirky art and chatty, friendly people it was a brilliant homely atmosphere.
We arrived just in time to watch a short film about Kick Start Ghana and all their amazing achievements. I had the chance to visit Kick Start Ghana's HQ in Ho when I visited Ghana last year and it was brilliant to see how well everything is going over there and see some of their work in action.
Squeezing past to the spare seats the other side of the room (we were late :/) it was time to eat. Starting with my favourite chicken and plantain. YUM!
The menu including all kinds of crazy Ghanaian delicacies including Banku, Grilled Tilapia, Kelewele and Kenkey. The names alone make you want to try them all right?! You really can get a taste of Ghana in London at Zoe's Ghana Kitchen.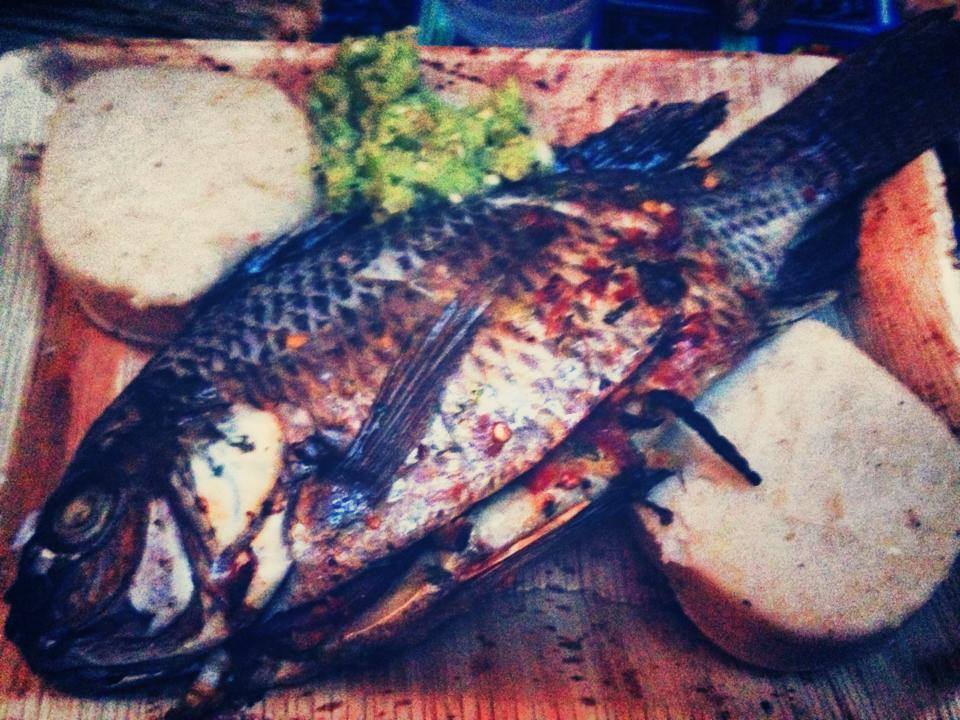 Every time you thought you were full another course was brought out to try. Eating was done true African style… with your fingers, it got messy but with food that tasty you were happy to lick off every morsel.
The evening was finished off with some Cassava and Coconut Cake. All washed down with a shot of Akpeteshie… a drink believed to have magical effects on a man's erm… manhood. Most people's faces did not seem impressed with the locally brewed drink but I found it went down rather well and washed it down with another shot.
The event was organised to raise money for Kick Start Ghana and I'm so pleased to say with ticket sales and a very fun auction, which I bought some life coaching sessions (really looking forward to these), they raised over £2000! Amazing for a one night event.
So with tasty food, fabulous people and money raised for a brilliant charity it was all in all an excellent night.
I would highly recommend Zoe's Ghana Kitchen if you fancy some true Ghanaian delights. Zoe knows her stuff! She might even be on the TV soon showing you her talented cooking skills, but for now you can join one her cooking classes of pop up Ghana restaurant evenings.