Local Businesses in Matlock still delivering during Lockdown
I recently wrote a post about local restaurants and food shops still open during lockdown and thought I would expand to share local businesses in Matlock (or nearby) that are still delivering. From bookshops to crafts to hardware and more.
There are still lots of local businesses open in some form during lockdown. Some have online businesses have websites they are growing, others are offering their services online until 'normal' life resumes. Whatever normal life might be!
Local Businesses in Matlock still delivering during Lockdown
Hardware Stores
Twiggs
Twiggs are now open again. You need to order via email or phone and then plan a time to collect. The shop is not open.
Please email [email protected] or call our switchboard on 01629 56651 for stores enquiries.
Wilko
Wilko in Matlock is still open 8am to 5pm Monday to Saturday. There is often a big queue but they're getting lots of new deliveries.
Gardening
Tansley Barn Garden Centre
Tansley Barn are open again for home deliveries in and around Matlock. You need to email [email protected] with as much detail as possible with what you would like and they will get back to you as soon as they can. Details are on their Facebook page.
Tall Trees Garden Centre
Tall Trees are open for email orders to be delivered. They are busy but email them on [email protected] and they will get back to you.
Jacksons Fruit and Veg
Alongside fruit and vegetables Jackson's are also selling a few plants and compost. The plant-pot below shows a few flowers I got from there last week.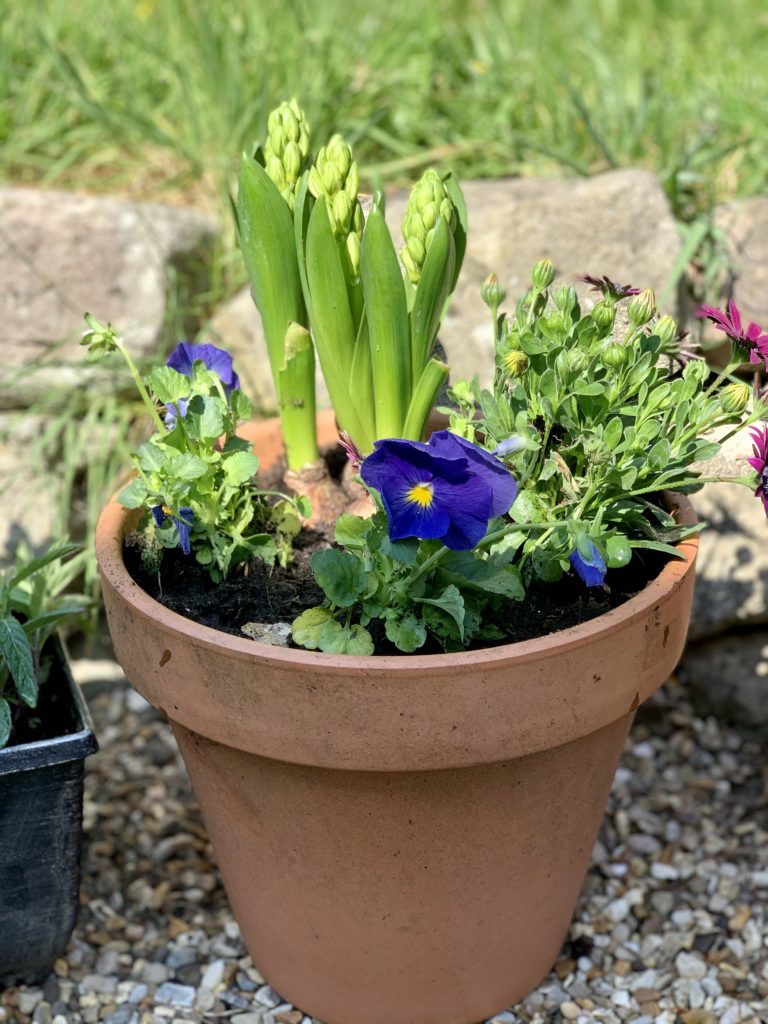 Books, Crafts, Music
Barrister's Book Chamber
The Barrister's Book Chamber based in Matlock have an Etsy shop and are doing postal deliveries of book packages. You can pick genres, some specific classics and other book related things. They make great gifts too.
Spinderella Matlock
Spinderella are now taking orders online for guitars, records and hifi equipment via their Facebook page. Maybe now is the time to learn guitar or improve that record collection! 🎸
Mereki Lampshades
Mereki Lampshades are taking orders via Facebook or Instagram and currently running a competition to win a lampshade.
Bow Boutique
Bow Boutique are still open for online orders and deliveries. They have a range of things from cards, furniture, jewellery and home accessories. Always my go to shop for gifts!
Punny Dukes
Katie Abey runs Punny Dukes in Matlock. Though the shop is closed you can order lots of her weird and wonderful designs via her Etsy store. She also recently started the Happiness Contagion for even more fun positive goodness!
Sarah E A Parkin Derbyshire Landscape Paintings
Sarah is still selling and taking orders for her beautiful prints, mugs and cards. I think all via her Facebook page.
Sew Need a Drink
Need a bit of light entertainment, Sew Need a Drink (based in Bonsall) is sending out sewing kits via post for yourself or as gifts. Louise is also running some online workshops.
Bella Figura
Bella Figura are steadily adding fabrics, jewellery and clothing to our facebook albums and are more than happy to deliver locally or post out. Drop them a message on their Facebook page or have a look on their website. A perfect place to find a new summer dress or outfit ready to celebrate when we're allowed out!
Seventy Eight Design
Seventy Eight Design is still open for online orders. Beautiful personalised gifts, usually based in the Via Gellia Mill.
A2B Model Railways
A2B Model Railways are still delivering if you fancy a new hobby or it's time to dust off the old model railway hobby.
Frances Daunt
Frances Daunt is still doing animal art commissions. She has some beautiful paintings on old maps and is doing pet portraits too.
Pharmacies, Health and Beauty
Manor Pharmacy
Manor Pharmacy is still open with reduced hours to give them time to prepare prescriptions. The last update said they were open 8.30am to 1pm and 1.30pm to 6.00pm.
Boots
Boots is open 9am to 5.30am. I've heard it's now open for everything and not just prescriptions
Superdrug
Don't think Superdrug has a pharmacy but I've been informed it is open full time as normal again. Obviously with social distancing rules like the other shops!
The Connection Space
The Connection Space on Bank Road are still offering counselling services online via Zoom until they can reopen their doors.
Car Garages
Matlock Green Garage
I walked by Matlock Green Garage at the top of Bank Road earlier in the week and they were definitely open in some capacity. Ring to find out when and what for 01629 580480
Two Dales Garage
Also open, give them a ring to book your car in. 01629 258250
KwikFit Matlock Green
I've been informed KwikFit Matlock Green are open, they are only taking cash payments and I'm not sure on the hours.
I will keep updating this as I learn about more local businesses in Matlock that are open during lockdown. Please do let me know if you would like to be added to the list or know any businesses I should add.
Other posts you might like