DTour Interview – Virginia Stuart-Taylor from The Well-Travelled Postcard
I can't believe it has been almost three weeks since I returned from my DTour to Africa and the Middle East. It seems like only days ago I was watching the first two DTourists move through Europe and North America on their DTours, daydreaming of the fun I had to come. But then my daydreams became reality and my own DTour has now been and gone too. I still have loads more to tell you, but first check out the interview below with the second DTourist Virginia Stuart-Taylor.
Virginia has an amazing blog called The Well-Travelled Postcard where she chronicles her travels across Europe and the world with tips on languages and working and studying abroad. Her DTour was across North America for two weeks
Tell us a bit about you and your blog
I started my travel blog in June 2012, straight after finishing my final exams at university. I had been studying Spanish, Italian and Portuguese and I had the opportunity to spend a year living abroad in Spain and Italy. I learnt so much from the experience and realised I wanted to recount some of my stories and pass on tips to other people thinking of moving abroad to work or study. My blog has developed along a slightly different path over the past 18 months and I now also write more generally about my travels and about languages.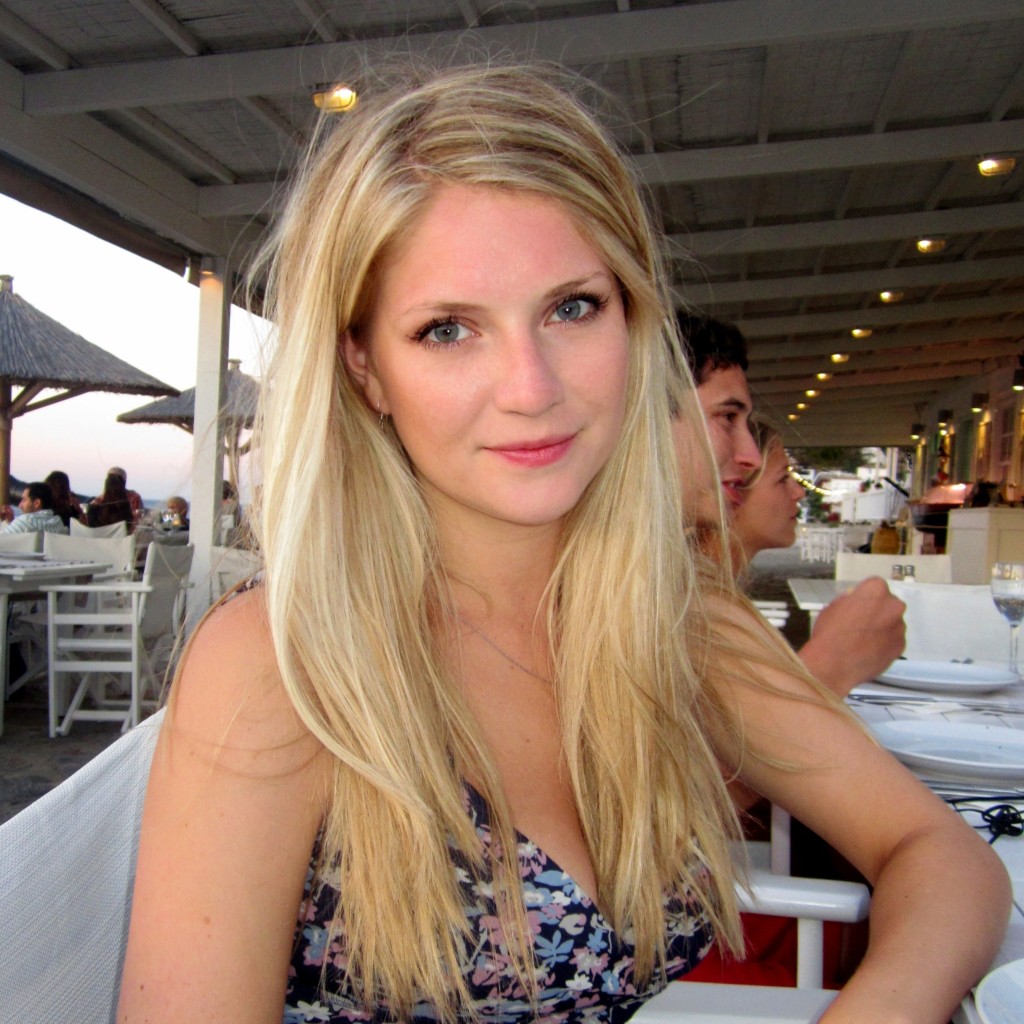 Where did you go on your DTour with DoubleTree?
Out of the 6 winners of the DTourist competition, I was lucky enough to get North America! I hadn't been there for 7 years and my jam-packed itinerary took me to parts of the US and Canada that were completely new to me. I started off on the west coast in Sonoma valley and Long Beach, both in the beautiful state of California, before flying to the wild Las Vegas and then down to historic San Antonio in Texas. From there the temperature dropped and I said goodbye to my sunglasses and dresses as I headed north to the architectural wonder that is Chicago and then to Canada to visit a natural wonder: Niagara Falls. And last but not least I travelled to the Big Apple, the inimitable NYC. A whistle-stop coast-to-coast trip through 7 cities in just 17 days, involving a total of 8 flights. It was intense to say the least but totally worth it as I packed so much in!
What was the highlight of your DTour?
The highlight of my DTour was Las Vegas – partly because I wasn't expecting to enjoy that particular leg of the journey, thinking I might feel lonely or that it would just be really tacky. But the staff at the Tropicana DoubleTree by Hilton hotel treated me like a princess and I had a truly amazing itinerary: blackjack & roulette lesson, comedy club, helicopter trip into the Grand Canyon, Cirque du Soleil show, and that's without mentioning the absolutely unreal penthouse suite they kingly gave me! I enjoyed every place I visited and it was very hard to choose my no.1 highlight, so instead I wrote about my Top 10 highlights.
I have an eternal love affair with Italy. I've lived there on three separate occasions, in Courmayeur, the coast near Rome and Modena, for over a year in total, and I simply can't get enough of it! I'm determined that I will end up living there again!
What are your upcoming travel plans?
In February 2014 I'm actually moving to Madrid for 6 months for work so a whole new chapter of Spanish adventures is just about to begin! As well as that, I also have a trip to Bali in the pipeline for Spring 2014, the thought of which is keeping my sane during the British winter!
As a language lover what is your favourite language to speak and why?
I love each of my languages for different reasons. Italian is the most expressive and beautiful to listen to, Spanish has such a great anthology of literature and cinema and it's fascinating to pick up the different South American varieties, and Portuguese is currently very appealing because I'm desperate to visit Brazil – a country that sounds so unique and at the cusp of becoming a pivotal force in the world. And contrary to what most people think, I do actually like the way it sounds.
How many DoubleTree cookies did you eat on your trip?
Oh those DoubleTree cookies! I was showered with DoubleTree's signature cookies at each of the 7 hotels, and would guess that I ate between 30-35! Served up freshly baked, the chocolate chip just melts on your tongue. However the sheer quantity of cookies, alongside the very generous portion sizes in North American restaurants, has required a serious gym effort since I got back to the UK!
I'm so jealous of her time in Italy and can't wait to hear about her adventures in Spain. Check out Virginia's inspiring blog The Well Travelled Postcard and follow her on Facebook to hear more about her upcoming adventures.