Shopping and eating in Norwich
Whether pay day has just brightened your bank account or you're hunting down the latest bargain, sometimes you can't beat a day at the shops. The next time you feel money burning a hole in your pocket, satisfy your travel bug at the same time by exploring somewhere new.
The historic streets of Norwich offer a rich blend of independent and high street shops, restaurants and cafes, all housed in a mixture of beautiful heritage buildings and modern architecture. It's a cultural city with an impressive selection of shopping that will suit all tastes.
Here's a quick list of why you should make Norwich your next destination for a day out at the shops.
Norwich Lanes
Situated close to Norwich City Hall and its impressive clock tower, the Norwich Lanes are a series of cobbled alleyways that house a wide variety of independent shops – perfect if you're looking for something a little bit different. Wander through history as you discover the hundreds of unique retailers set in beautiful medieval buildings, including jewellers, designer clothing boutiques and bookstores.
Biddy's Tea Room
Nothing can beat a cup of tea and a slice of cake, so make your way to Biddy's Tea Room when you fancy giving your feet a rest. Situated just a few minutes' walk from Norwich Market, this traditional English tea room serves a selection of afternoon and cream teas including finger sandwiches, cheese boards and of course, cake! Lunch is served between 12pm and 2pm in the tea room or, weather permitting, you can enjoy your treats in the nearby picturesque Chapelfield Gardens.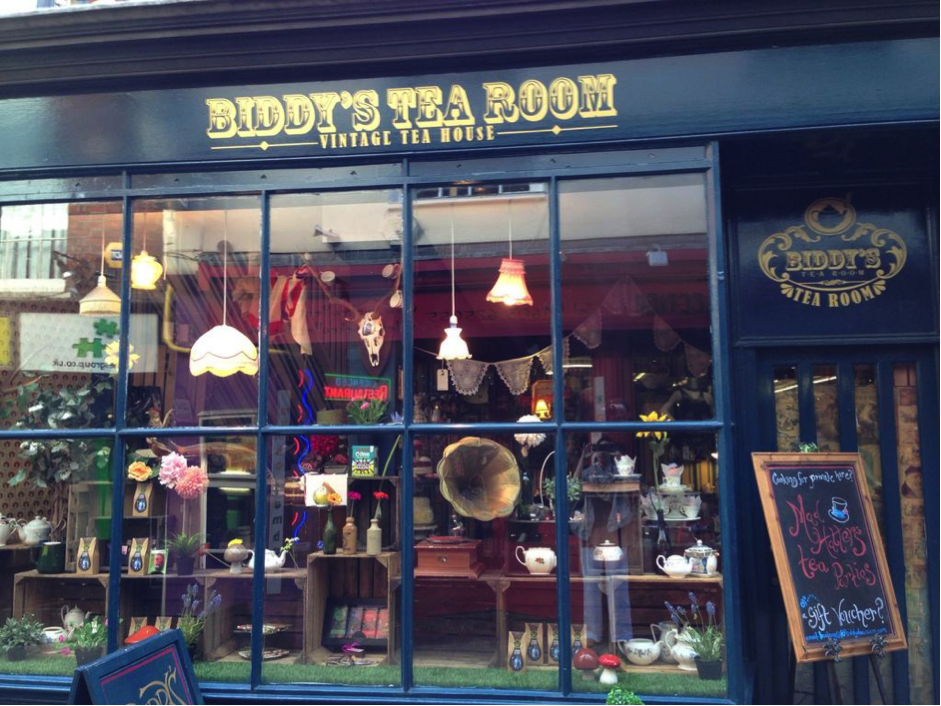 Royal Arcade
The Royal Arcade is yet another gem when it comes to shopping in Norwich. This beautiful covered avenue featuring art nouveau architecture is home to an eclectic selection of boutiques, cafes and shops including the famous Colman's Mustard Shop and Museum. Opened in 1899, the Arcade was designed by local architect George Skipper so be sure to take in the wonderful surroundings as you browse through the stores.
The Royal Arcade (image source: Mark Harris via Flickr Creative Commons)
Jamie's Italian
When all that shopping has worked up your appetite, head to Jamie's Italian Norwich for a delicious Italian lunch. Located in the Royal Arcade, it's in an ideal central spot with an added touch of elegant art nouveau class. The fantastic menu offers fresh and seasonal dishes in a relaxed restaurant atmosphere, it's the perfect place to refuel for round two!
Jarrold
Unique to Norwich, this highly-regarded department store has been family run since 1823. Nestled in the centre of the city by the Market Square, Jarrold prides itself on its independence and reputation for high-quality shopping. Stocking a wide range of exclusive designer clothing, homeware, accessories and beauty products to name a few, you can find everything you need here under one roof.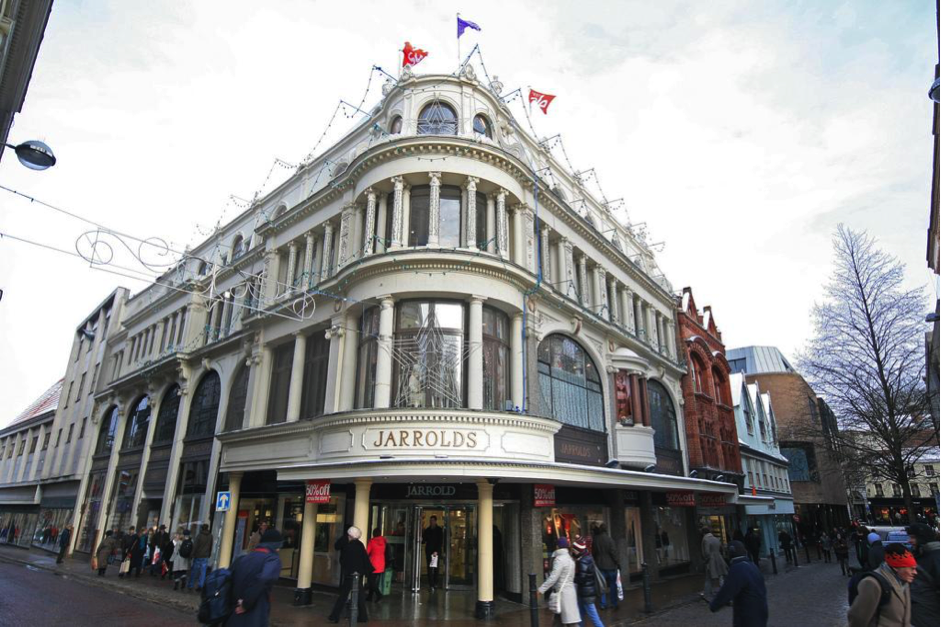 Jarrold (image source: Jelltex via Flickr Creative Commons)
So if you're feeling spendy, issue an early apology to your purse and spend a day treating yourself (and perhaps a few of your loved ones…) in Norwich.