What to wear for Henley Royal Regatta – a day out with Debenhams
'You are cordially invited to Henley Royal Regatta' – oh but what do I wear for the event? Below I have all the tips you need for what to wear for Henley Royal Regatta. Rules do apply!
A few weeks ago a surprise invite popped into my inbox from Debenhams and I think I replied in about 30 seconds flat with a big fat YES! One of of my favourite things about my blog is the variety of events, trips and opportunities that come my way. I've recently started to understand and follow rowing a little more since my sisters have picked up the sport. They are rowing champions in the making, rowing for their school team across the country and hoping to continue when they go to university next year. I'm sure I'll be watching them at Henley Royal Regatta one day too!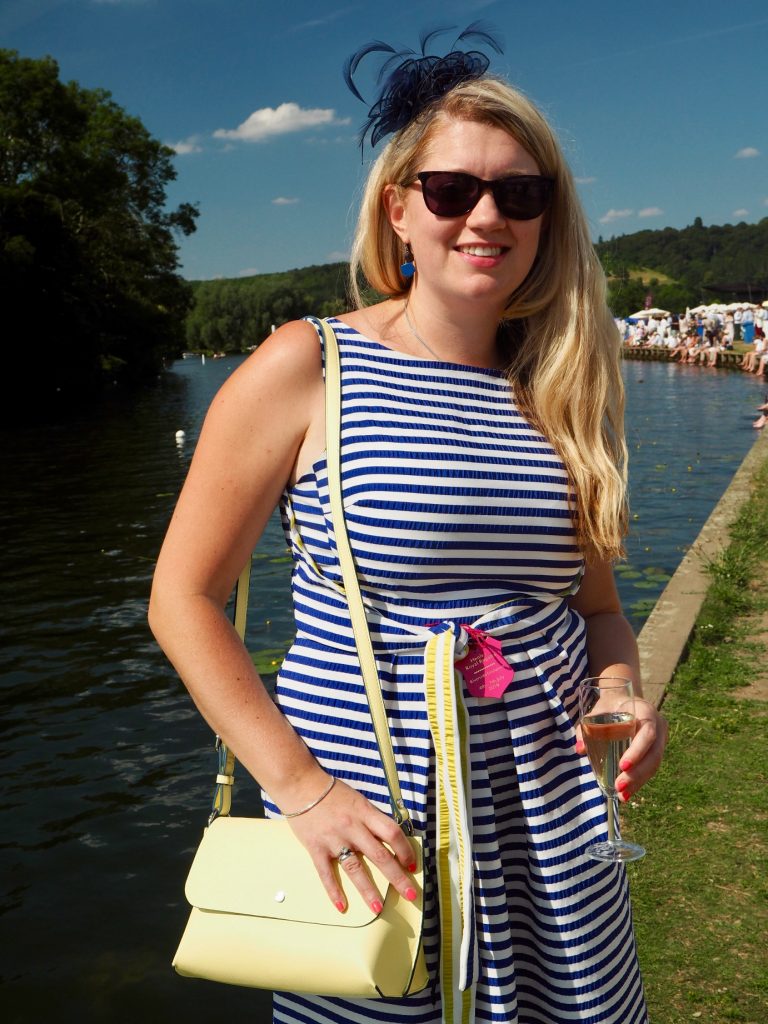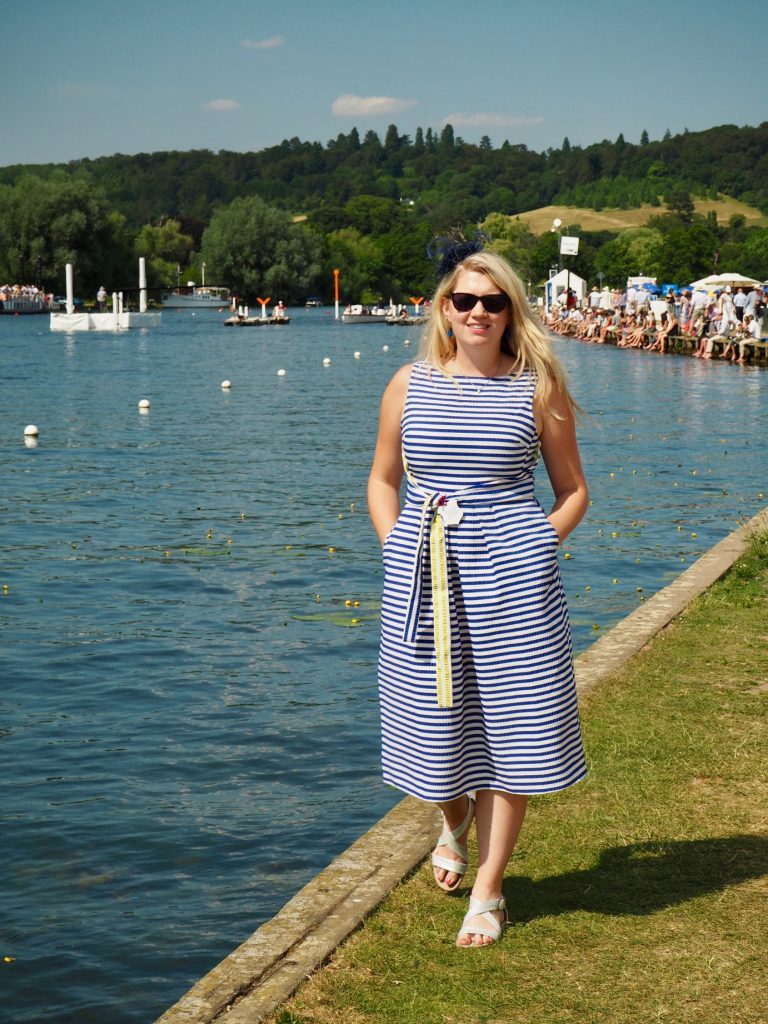 There's something about sitting by the water, sipping champagne while you watch the boats speed past. It's a very relaxing sport to watch and definitely more my thing than football!
If I'm completely honest I didn't actually watch much rowing when I went to Henley Royal Regatta for the day. We were in the Riverside Enclosure, where we were instantly greeted with a glass of champagne and canapés. The day pretty much continued like that with cocktails, a four course lunch, afternoon tea and more cocktails.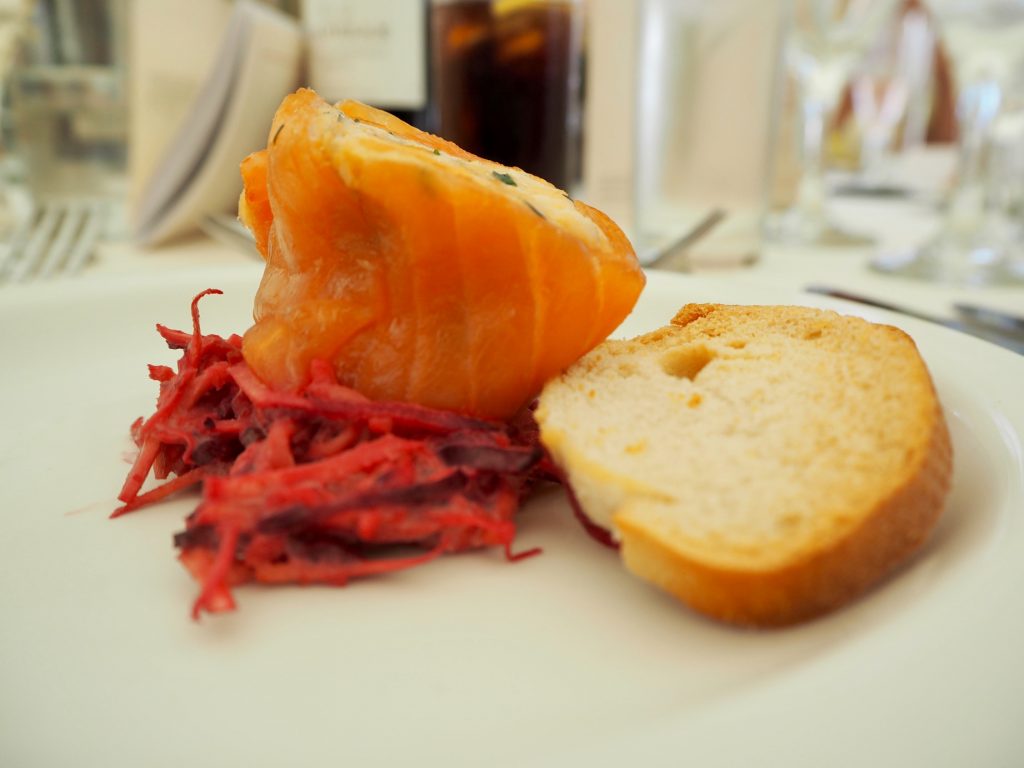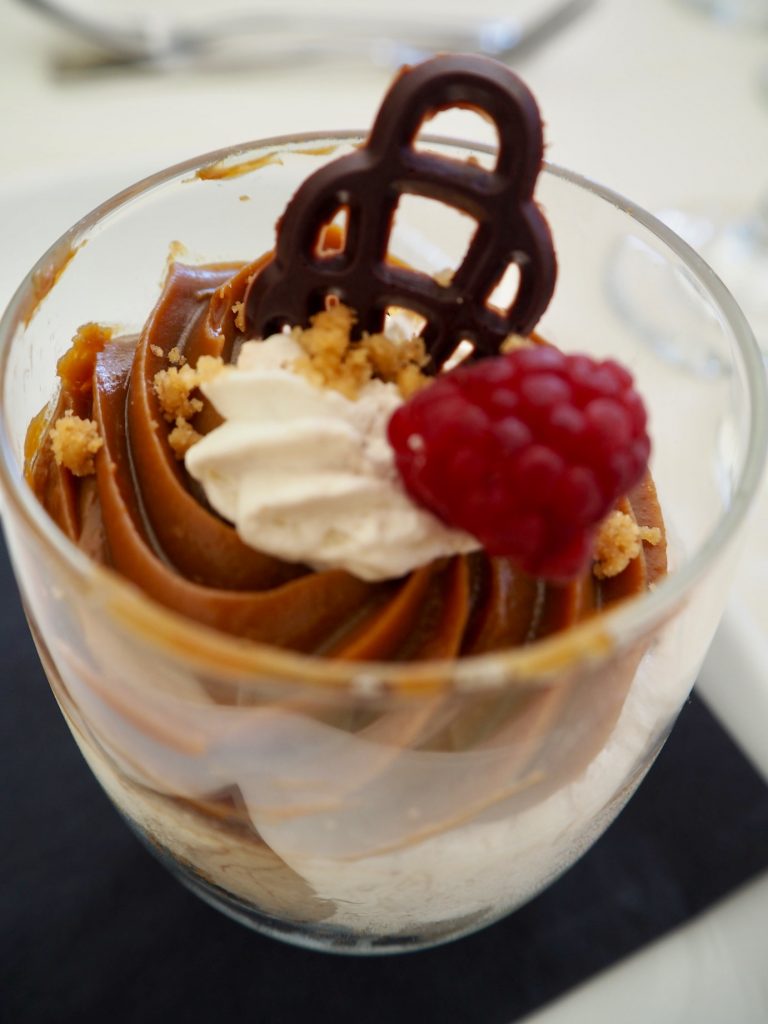 I was there with a lots of beautiful bloggers from around the country, each wearing a new dress from Debenhams latest collections! I was given the opportunity to buy a new outfit for the day from Debenhams. The choice was huge. They have hundreds of dresses to suit every budget. I happened to time my shopping trip with a big Debenhams sale so I definitely got a bargain.
I went for my signature style with a striped dress from J by Jasper Conran, I've lost count of how many stripy dresses I have in my wardrobe but a definite staple I can't get enough of. To finish the look I bought some silver flat sandles (that I pretty much haven't taken off since I bought them) a yellow handbag that is deceptively big and fits my camera, wallet, sunglasses and more, and a blue fascinator.
My whole outfit came to under £100 but I felt a million dollars and ready for the day of luxury ahead.
Henley Royal Regatta is a very traditional event and so a bit like Royal Ascot, a dress code applies. To help you dress your best for the day, here is what to wear for the regatta.
Dress code for Henley Royal Regatta
Dresses or skirts must be below the knee
This is the number 1 rule you must abide by at Henley Royal Regatta. All skirts and dresses must be below the knee. As a woman you must also wear a skirt or dress and not trousers, shorts, jeans etc. Some say trouser suits and jumpsuits aren't even allowed though I did notice a couple of these around on the day and they didn't seem to be getting kicked out, so perhaps the rules have become less strict in this modern age.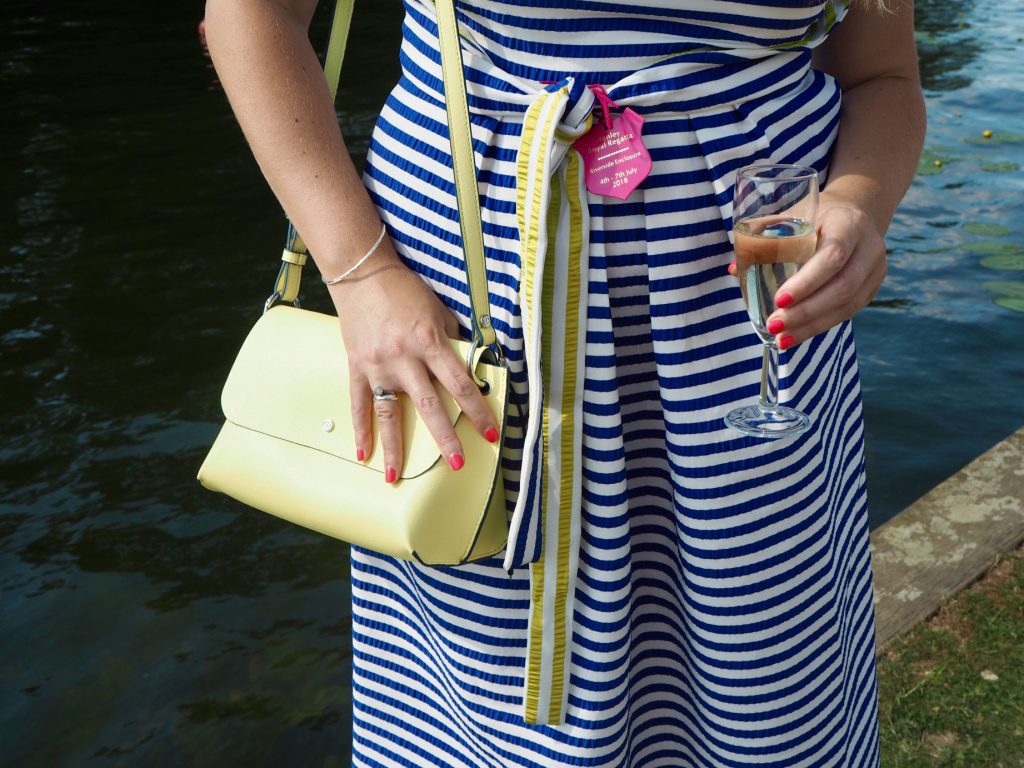 Hats or fascinators recommended
Though it isn't compulsory to wear a hat or fascinator to Henley I think its more fun if you do. I love seeing the crazy and traditional hats go by. I went for something simple, a blue headband with some 'fuss' at the top. It matched my dress well and didn't get in the way like some of the giant hats and fascinators do.
Novelty dress not permitted
Where they might not turn you away in a jumpsuit, they probably would if you turned up dressed as superwoman or as a giant bunny rabbit! This isn't a tarts and vicars party folks, keep it traditional! 😉
Stilettos worn but I wouldn't recommend on the grass
I'm not a heel person so opted for a lovely pair of flat sandals that were sooo comfy! I'd recommend wedges or chunky heels if you are a heel person, or get some of those stiletto heel protectors to try and stop your heels disappearing into the ground.
Men should wear lounge suits and ties (or cravats)
All men are asked to wear lounge suits with jackets and ties or cravats. You'll see the elite boating types wearing their club or team blazers. Think lots of stripes! You will probably see lots of men in boater hats too. No jeans, shorts, etc allowed.
Children over 13 should follow the adult's dress code
It's expected that children over 13 would follow the same dress code, but really this is the perfect excuse to dress kids of any age in their finest attire!
If you're in the Regatta Enclosure which is the less formal area for the general public then no dress code applies. However you still see plenty of people getting dressed up here too.
There aren't many English traditions that are still going and though many may see this as a snobby or unnecessary tradition. I for one love any excuse to get properly dressed up.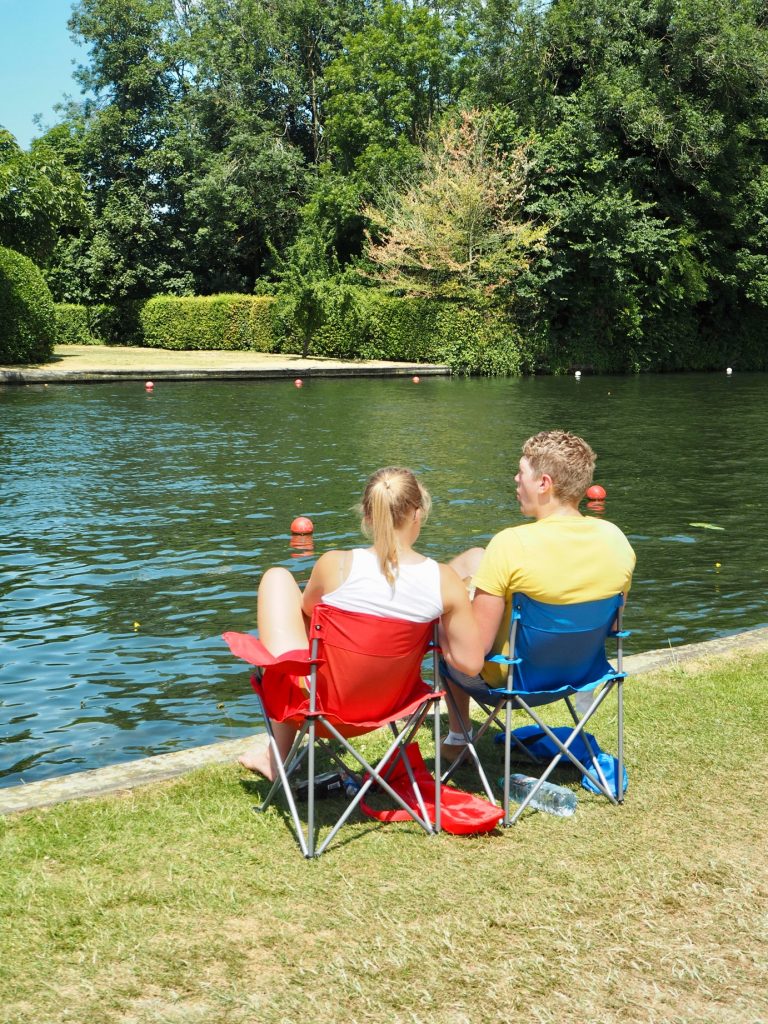 Things to know about rowing at Henley Royal Regatta
If you aren't a rowing professional then don't worry, you don't really know anything about rowing to sip champagne in the sunshine by the riverside. But if you do want to know a few facts before you arrive then here are a few top tips about rowing to impress your friends when you're there.
Henley Royal Regatta is the pinnacle of the rowing calendar, the place where every competitive rower aspires to attend.
There are six different kinds of races including the simple named; eights, fours, quads, doubles, pairs and singles.
Quads and doubles are sculling events where each crew member uses two blades. Fours and pairs are sweep events where they each just have one oar.
The person steering and shouting is known as the coxswain (cox). They are the ones you hear shouting and encouraging from far away to the crew!
If you're trying to distinguish the different crews as they whiz by look out for the their blades as every boat club has its own unique emblem on the end of the oar.
Most international rowing events have 6 lane races, but Henley Royal Regatta is only ever two lanes, making it unique that the crew are only ever competing against one other crew. Making it perhaps more competitive as you either win… or lose!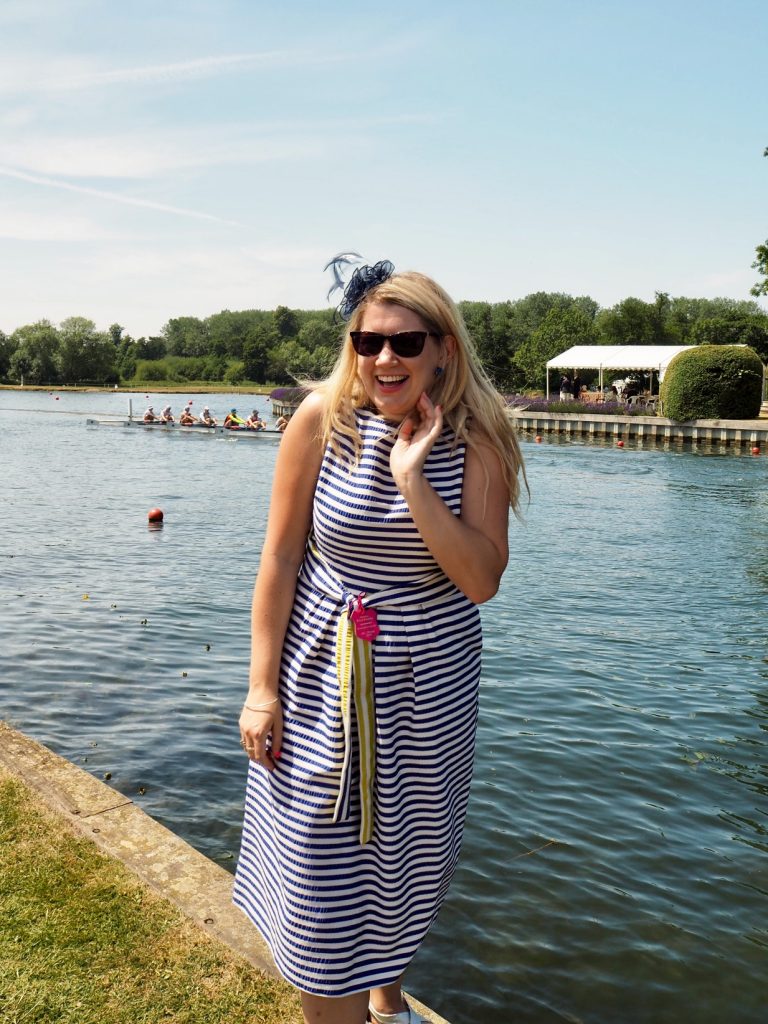 The day at Henley Royal Regatta was glorious, with the hot sun beating down on us all day, unlimited tasty cocktails and quite simply the best banoffee dessert I've ever tasted (I may have eaten two and a half after people left early). Tickets to the Riverside Enclosure don't come cheap at about £200 per person, but if you fancy a splurge I definitely recommend it!
I was invited to Henley Royal Regatta by Debenhams and could choose an outfit from their store. All words and opinions my own.
Other posts you might like: