Book List: Be Transported to Another Time
Today's guest blogger shares a book list to transport you to another time. From the swinging 60s, to the WW2 era all the way back to the 18th century.
Our guest blogger Julie DenOuden writes the blog Girl on the Move and is an avid reader with a number of book lists on her website.
Below Julie shares some of her favourite books to be transported to another time. Perhaps something we'd all like to do right now. I'd be happy to be transported back to January 2020 😉 Time to add some off these to my reading nook!
Please note this blog post contains affiliate links, if you choose to buy one of the links via my link I will make a tiny commission, it won't cost you any more!
Guest Blog: Julie DenOuden's Book List to Transport You to Another Time
When budget and time constraints, or just the responsibilities of life, prevent us from traveling as much as we'd like, books are a lovely way to be transported to another time and place.
This book list allows you to be transported to another time. All the way back to the 1700's, with stops in several decades along the way. From the wilderness of Alaska, to the beaches of Florida and to the Swiss Alps, this is a book list you will want to share with friends and family.
1970's Book List
Be transported back to the rock 'n' roll era of the late seventies with Daisy Jones & The Six by Taylor Jenkins Reid. Written as an oral history of this fictional band, the attention to detail is impeccable. I caught myself trying to research the band several times while I was reading because it seemed so convincingly real. This is also an incredible book to read via audiobook as the narration is outstanding.
Ernt Allbright comes home from the Vietnam War having been a POW. And then he impulsively decides to move his family to Alaska to live off the grid. Things seem pretty good in the summer but as winter approaches both literal and figurative darkness move in and the family realizes they are truly all alone in the dangerous wilds of Alaska. The Great Alone by Kristin Hannah will capture you right away on the first page and keep you hooked until the end.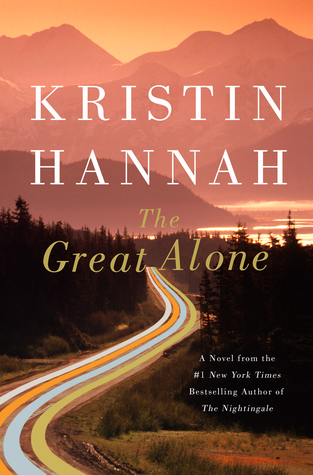 1960's Book List
The 1960's Imagine The Devil Wears Prada in New York City in 1965 and you have Park Avenue Summer by Renee Rosen. Alice leaves her small Midwestern town to pursue her dreams of living in the big city and becoming a photographer. But it doesn't quite go according to her plans. Alice lands in the middle of the reconstruction of Cosmopolitan magazine and discovers a world very different from the one she grew up in. This historical fiction novel will transport you right on to the streets of NYC in the 1960's.
Meet the summer families and the working class families of Winthrop Island (New England) in The Summer Wives by Beatriz Williams. This book doesn't just give you the opportunity to travel to the 1960's, but also to experience the 1950's and the 1930's. In the late 60's you'll meet Miranda Schuyler in the present day as she returns home in an effort to keep her heartbreak a secret. As you travel to the early 50's you'll meet a younger Miranda and when you're transported to the 30's you are introduced to an older generation of island residents. By the time I finished reading I wanted to spend a summer on a small island.
The Cuban Revolution has taken everything from Beatriz Perez and so she struggles with knowing where her loyalties lie. When We Left Cuba by Chanel Cleeton tells Beatriz' story of espionage and love. Not only is this a historical fiction novel that shed new light on aspects of the Cold War, it was also a novel that made me ask deep questions. One of my favorite quotes in the book asks, "Do necessity and desperation change our moral fabric so much that we no longer recognize ourselves?"
World War II Era: The 1940's Book List
Beneath a Scarlet Sky by Mark Sullivan tells the story of Pino Lella, a regular Italian teenager whose life changes when World War II breaks out. Mark Sullivan spent more than ten years researching for this book and his attention to detail is evident from the first page to the last. You'll trek through the Alps with Pino as he aids in the process of helping Jews escape, fall in love alongside him, and applaud him as he takes courageous steps to fight for what he believes. This is a dark time period in history but this story is a reminder that courage and love are possible even in the darkest times.
America in the 1930's
Before We Were Yours by Lisa Wingate reveals one of America's most notorious real-life scandals. The story of Rill and the Tennessee Children's Home Society orphanage will bring out all manner of feelings and it is exactly what you want from a historical fiction novel. Emotionally engaging and educational. Rill, his siblings, and other children are kidnapped from their homes and then sold to wealthy families through an adoption organization. The story is filled with lies, secrets, heartbreak and courage.
Transport yourself to Hawaii in the 1890s
The 1890's Set in Hawai'i more than a century ago, Moloka'i by Alan Brennert is an incredible story about the resilience people have deep within them. Rachel, just seven years old, is sent to live on Kalaupapa, the quarantined leprosy settlement on the island of Moloka'i. Brennert does a skillful job of writing a story that spans multiple decades and Rachel's story prompted me to research how leprosy was treated in the late 1800's and 1900's.
Head all the way back to the 16th Century
The 1700's Step back even further in time by reading Outlander by Diana Gabaldon. Journey with Claire as she is transported back in time from 1945 to 1743! A longer read but you'll soon be swept up into life in the Scottish Highlands in the mid 1700's. This is truly a book that transports you to another time and place.
And if you're still looking for more recommendations, you can find even more suggested books on Julie's blog.
About Julie
Whether exploring the hidden gems of her own hometown, discovering what other cities and states have to offer, or experiencing the unique cultures of different countries, Julie really is a girl on the move. Julie has big dreams and doesn't hesitate to chase them, whether that means moving across the country, diving into a new career, or taking on a crazy fitness goal like running every single day for over a year! Julie has a deep love for London, books, cupcakes and Christmas. \
Other posts you might like