Glastonbury Myths Busted in 2013
Aah Glastonbury, how we love thee. How we love to talk about how much we love thee and how we especially love to gloat about how flipping fantastic Glastonbury was this year!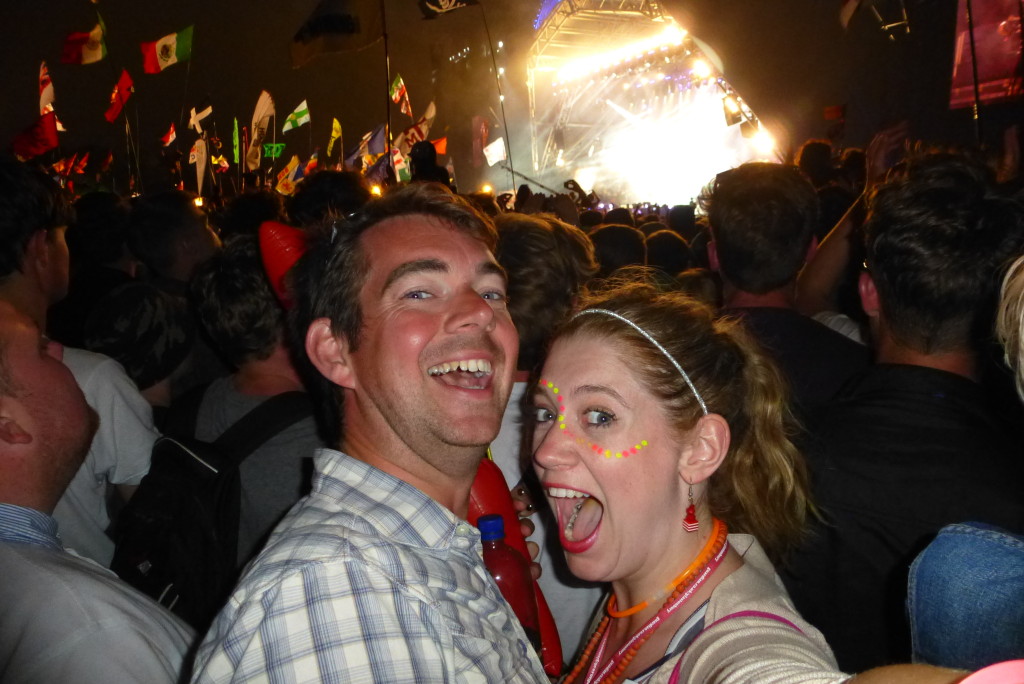 OK so this was my first time, so I don't have much to compare it to, but before I went there were so many thing that were worrying me, so much so that it got to a couple of days before the BIG event and I suddenly remembered the main reason for going to Glastonbury… The music!
Stop your worrying, quit moaning and remember why we are going to Glastonbury… for fun times with friends and Amazing music.
Yet still I was filled with fears of becoming a muddy, dirty, stinking, tired person for the week… YUK!
But of course Glastonbury didn't fail to surprise, to excite and to prove itself as the BEST MUSIC FESTIVAL IN THE WORLD!
Glastonbury is always REALLY wet and muddy
So yes Glastonbury is often wet and muddy and anyone who isn't at Glastonbury is happy when it is this way 'hahaha' they gloat 'rather you than me' BUT this year everyone wanted to be at Glastonbury (as far as I know) and why wouldn't they? The sun was shining bright there wasn't a puddle in sight and tents stayed firmly put not being blown away, drowned or trampled (well my tent wasn't).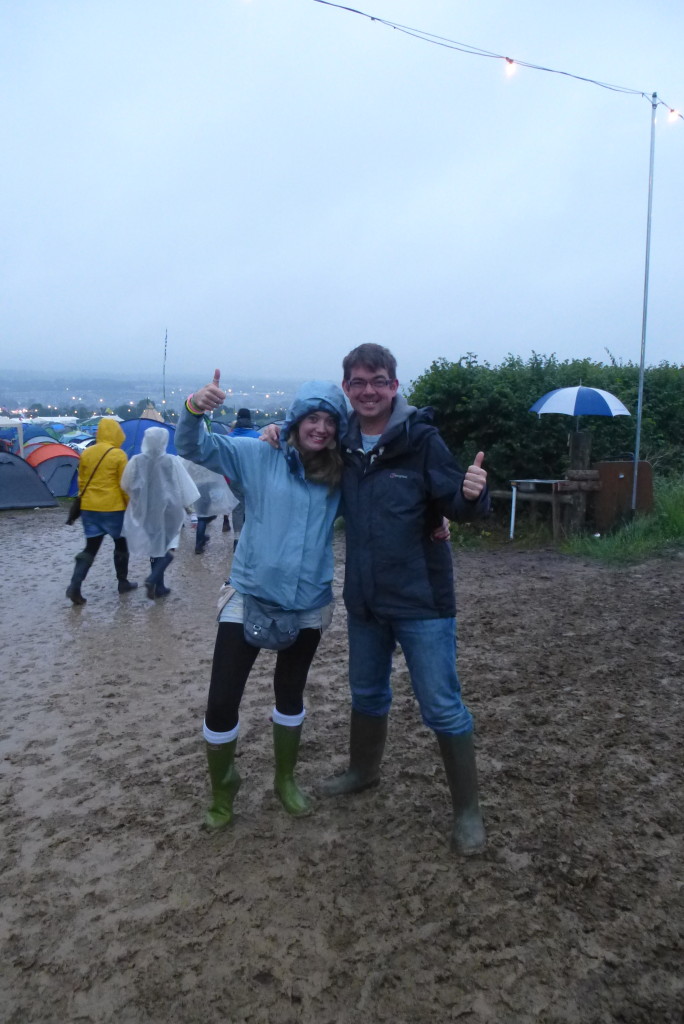 We did get one token afternoon of rain, especially for the obligatory mud photo… cheers weather 🙂
You will queue for hours when arriving and leaving Glastonbury
We were all prepared for long queues both waiting to get in and waiting to leave but somehow we missed it. We drove straight into the car park we wanted to be in (or near enough) and walked straight through the gates and on to our campsite. 

Don't get me wrong, this was by far the hardest part of the weekend, lugging A LOT of stuff through fields, up hills and struggling past many other people with the same problems but it could have been a lot worse… imagine if that rain had come too?!
All your belongings will be lost or stolen
I left Glastonbury with less than I came, but that was a good thing. Less food and less alcohol, however my valuables I took, came home in tact and no one even stole a can of cider.
Everyone will be off their face on drugs
OK so this is probably true to an extent, there were definitely people having a particularly 'good time' but I can't say I was swamped with people 'off their face' all around me and they certainly didn't get in way my or in anyway annoy me.
In fact, everyone was so friendly, so eager to please and stick with the happy friendly hippy vibe that Glastonbury is famous for.
You will spend a fortune!
I had been warned I would spend at least £200 at Glastonbury, in some ways not bad considering you are there for five days. I'm sure it is very easy to spend this much and more if you're intent on buying chilled beers throughout the day and all that festival garb you forgot to pack… flower garlands, big socks, a tent?! 

However with some careful planning and a lot of muscle carrying all the stuff you need you can get away with only spending on food while at the festival.
The toilets will make you want to vomit.
They really aren't that bad. with a combination of porta loos, long drops and sustainable compost toilets you have lots of choice and if you pick the right time of day to 'do your business' you may even feel comfortable sitting on the toilet (ok only the compost toilets were successful in this)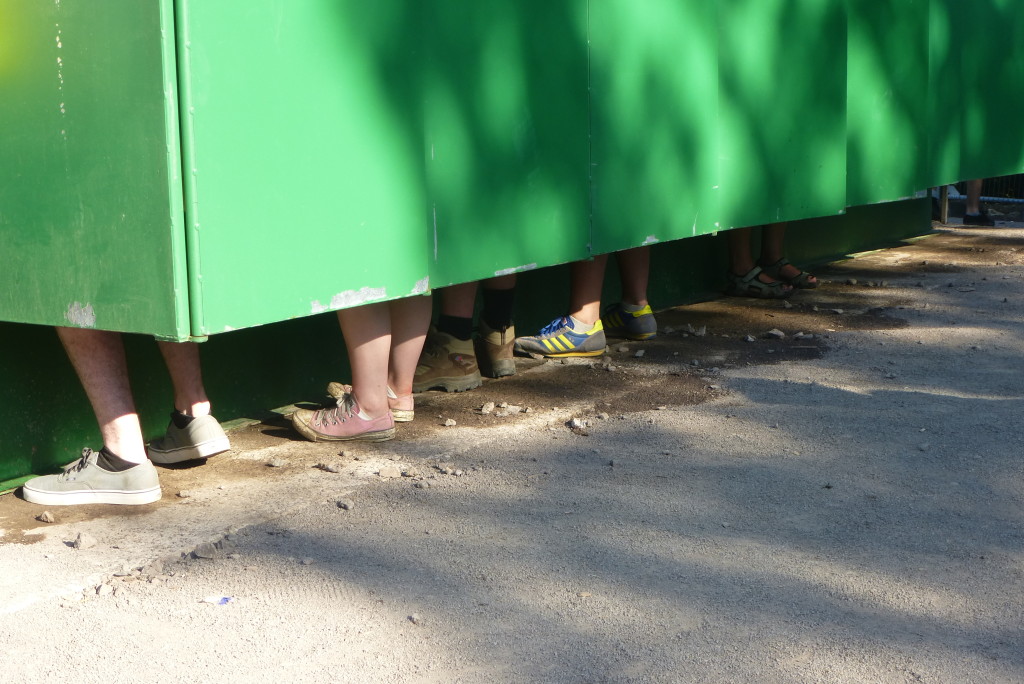 Don't get me wrong, there are times when the last thing you want to do is queue for a less than desirable toilet.
By the end of the weekend you will stink like the toilets
Wet wipes are the answer and a couple of showers in a can and you're sorted. No need to be a stinky horrible mess. You can even get a shower. 
So what have I proven in this blog? That Glastonbury is nothing but AWESOME! All those worries melted away and all that is left to do is listen to awesome music and have a bloomin brilliant time.
Cheers Glasto! x