Our guide to the ultimate luxury weekend in Milan #ad
Despite it only being a fleeting visit, I felt like I really got to immerse myself in the culture and vibe that (in my opinion) sets Milan apart. So, I've used this article to round up my top tips for arranging the perfect luxury weekend in Milan trip. Plus, I've shared my recommendation for one of the best 5 star hotels in Milan.
Why visit Milan?
From the fast-paced fashion world to its take on Italy's globally renowned foodie scene, Milan is one of the most popular destinations in Italy – which, of course, thereby means in the world.
This glamorous metropolis offers the perfect balance between the old and the new. Here, you can experience the rich artistic history that sets Italy apart, alongside the modern elegance that brings tourists back time and time again.
My grandad used to work in the fashion industry, which meant he was a regular visitor. And, to this day, he continues to speak about Milan with awe. For me personally, this has added even further to my sense of Milan as a cultural icon. Now, having had the opportunity to visit in person, I can say that it's a reputation that has proven timeless.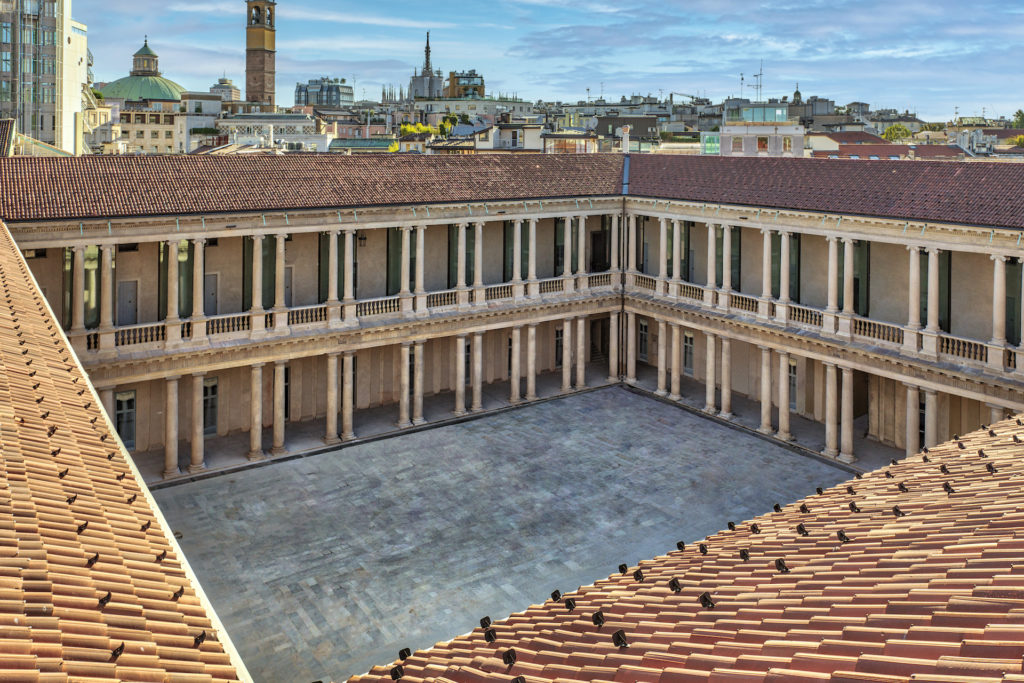 The top 5 things to see in a long weekend in Milan
1. Da Vinci's The Last Supper
Milan is home to one of the most famous pieces of art in Italian history – and indeed, the world.
Leonardo da Vinci's The Last Supper is located on a refectory wall in Milan's Basilica di Santa Maria delle Grazie. Whether you're an art-lover or not, this 500-year-old masterpiece (by one of the most famous names in all of art history) is one of the most significant works in the entire history of Christianity.
Plus, you can also arrange an English-language guided tour for just €3.50 extra (although that's on top of the regular ticket price).
2. Duomo
Italy is renowned for its exceptional churches, and Milan certainly doesn't disappoint. The Duomo features an extraordinary, ornate Gothic design, and a distinctive pink Candoglia marble. Construction of the cathedral began in 1386, and took a staggering 600 years to complete.
3. Quadrilatero d'Oro
Onto more modern sights, the Quadrilatero d'Oro is widely regarded as the most famous shopping district in the entire world.
This iconic street houses stores from all the big fashion houses, and it is picture-perfect in its elegance. But, if anything, there's considerably more beauty to see on the street (for free!) than there is inside any of the stores.
Long before these brands sold their first designer bag, these chic streets – interlinked by the Via Montenapoleone, Via Manzoni, Via Sant'Andrea and Via Senato – have been the very embodiment of wealth and luxury.
4. Castello Sforzesco
Castello Sforzesco is a magnificent castle, with a rich and intriguing history.
It was previously a Visconti fortress, and also a home of the Sforza dynasty (who were the rulers of Milan in the Renaissance period).
Interestingly, parts of the castle were actually also designed by Leonardo da Vinci.
5. Fondazione Prada
Although it's another more modern addition to Milan's rich architecture, the Fondazione Prada is a real one-of-a-kind building.
This fascinating structure was designed by Miuccia Prada and Rem Koolhaas. Today, it is an exhibition space, with renowned exhibitions featuring works by the likes of Louise Bourgeois, Anish Kapoor and Francesco Vezzoli. It also has a charming cafe, Bar Luce, designed by the great Wes Anderson himself.
Where to stay during a luxury weekend in Milan
After long days exploring the city, there's nothing better than winding down in a luxurious hotel room.
So, to cap off your weekend in Milan, I would highly recommend a stay at the 5-star Portrait Milano hotel.
This newest addition to the Lungarno Collection hotels has already garnered a reputation for being one of the best 5-star hotels Milan – and it's easy to see why.
Portrait Milano is not only renowned for its reputation as one of the best hotels in Milan, but it is also a member of The Leading Hotels of the World. It offers no less than 73 lavish suites and rooms – balancing all the luxury of a five-star hotel, with classic Italian grace and hospitality.
When you step inside, you are met with the ultimate in crisp, chic Italian design. The hotel describes itself as, 'Milan at its most authentic', and I can think of no better way to summarise its style.
While the hotel offers a wide range of options, my personal favourite suites have to be the Junior Suite Gardens. As their name suggests, these suites offer stunning views of the hotel garden – for me, I couldn't imagine anything more therapeutic after a busy day of sightseeing. This spacious suite measures 570 sqft, and offers a charming 'conversation area', a walk-in closet, and a Carrara marble bathroom.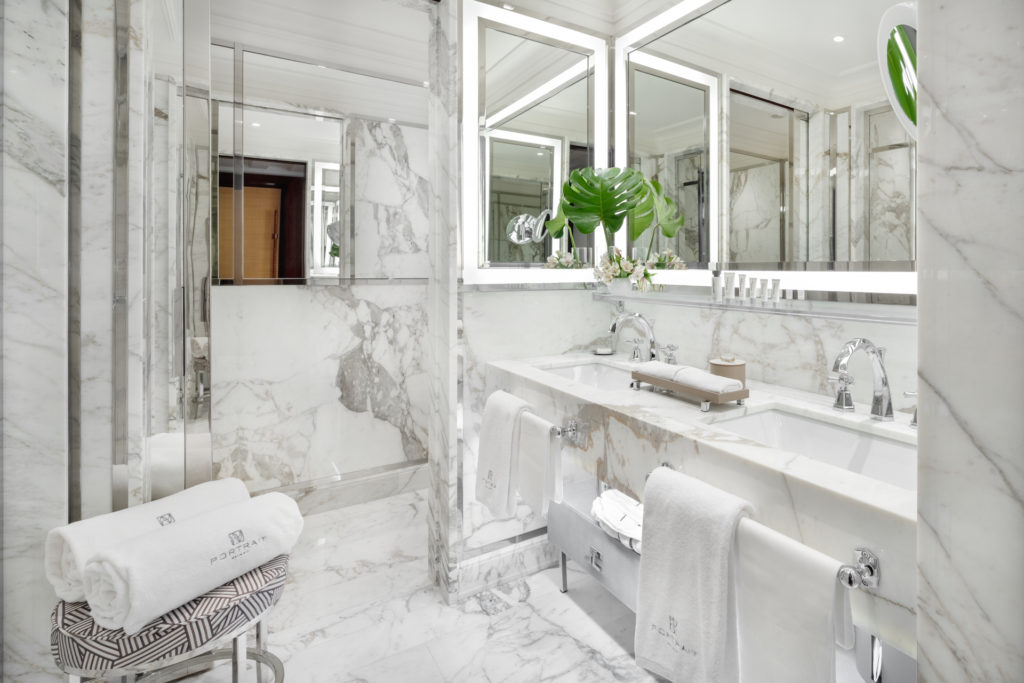 What's more, its interior has been made to perfectly complement the views of the garden, resulting in an effortlessly elegant impression.
The hotel boasts a prime location, in the Quadrilatero della Moda area. This is right by the
Duomo, and in the very heart of Milan's centre. Or, if it's a lazy getaway that you're after, the hotel is situated right in the ancient Archiepiscopal Seminary. Here, you can find traditional restaurants – such as Beefbar and 10_11 Restaurant – and a number of shopping boutiques, including Antonia Milano and SO-LE Studio of Maria Sole Ferragamo.
What's more, to complete your stay, The Longevity Suite hotel spa and gym will be opening later this year.
Find out more about the Portrait Milano hotel, or book your stay.
This post is sponsored by Portrait Milano but all words are my own.
Other posts you might like